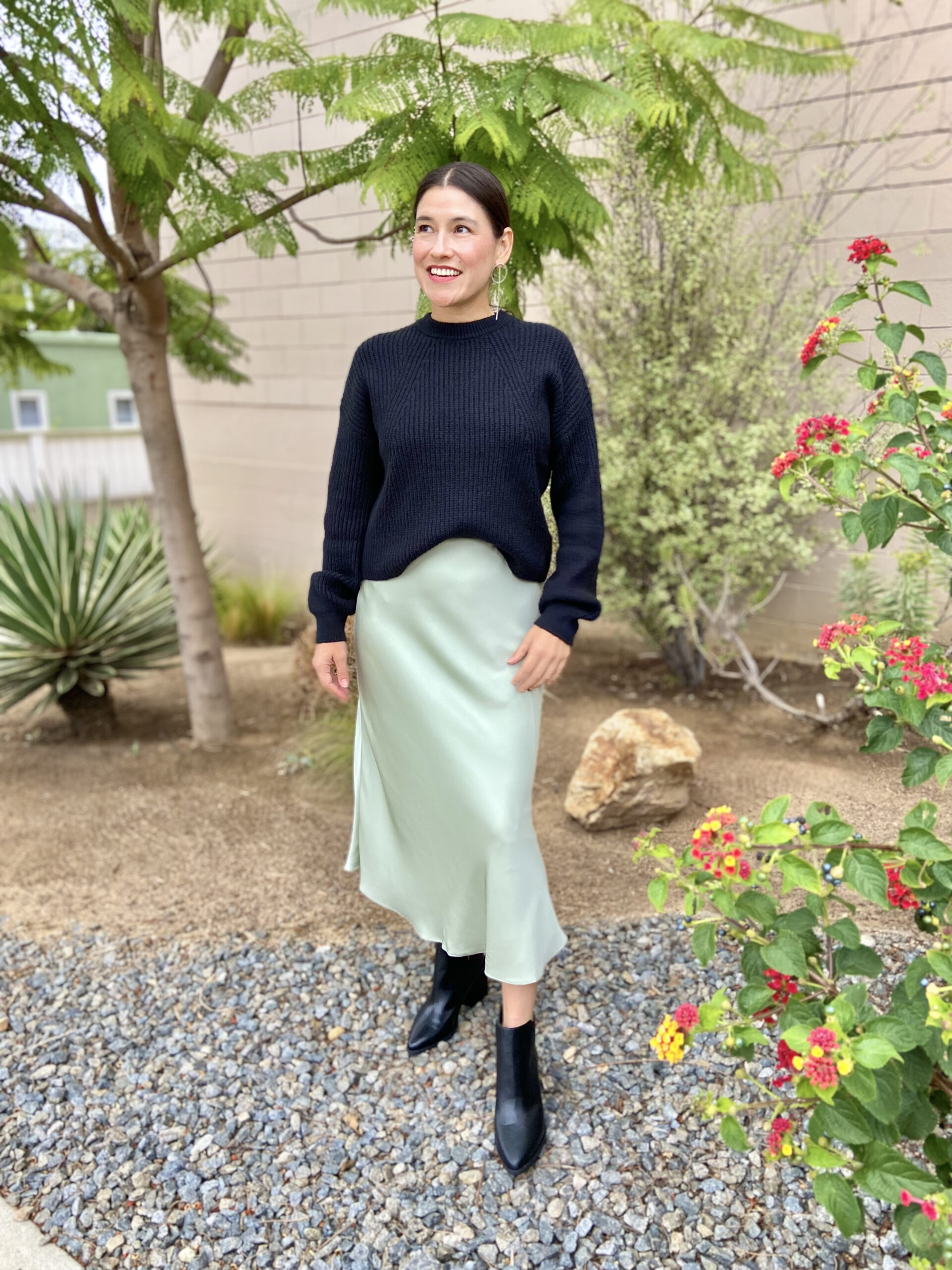 Nordstrom is my store soulmate, and I am no spring chicken waxing poetic because I don't know better. As a personal stylist, I spend endless hours at malls, in stores, and shopping online. So I can say this without a doubt. They just do everything right. Their selection online is phenomenal. Their 365-day return policy is amazeballs. Their website is top-notch — fast and easily searchable. And I love their in-house brands. I love them so much, I agreed to feature my favorite pieces from the Nordstrom exclusive brands. For those of you who aren't super familiar with Nordstrom's in-house brands, I've broken them down below.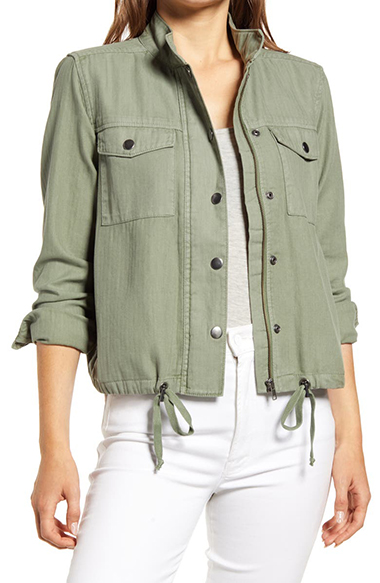 Caslon is one of my go-to brands for basics. I adore their tees. And Caslon is responsible for my favorite chambray shirt and my favorite breezy, white collared shirt ever made. Nordstrom describes Caslon as "the definition of relaxed." The basics line features "natural fibers" and "ultra-wearable silhouettes." I agree!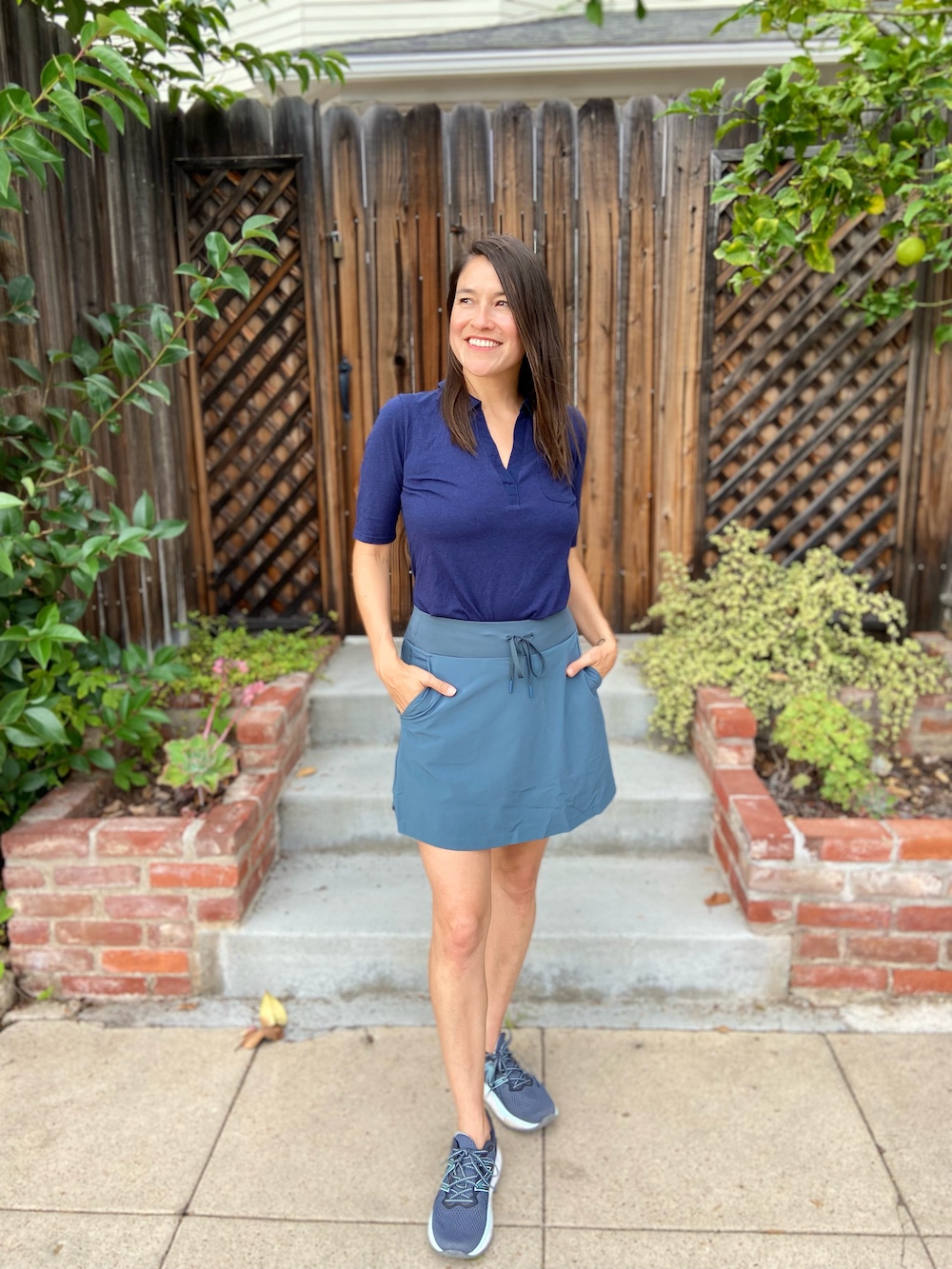 Zella is Nordstrom's athletic/athleisure wear brand, featuring yoga pants, joggers, comfy tees, sports bras, and more. I am wearing a Zella skirt above. To give you some history, Zella was created as a women's activewear line in 2007, but it's now expanded to include athletic shoes and accessories. Zella also has a men's line and kids collection, in case you were wondering.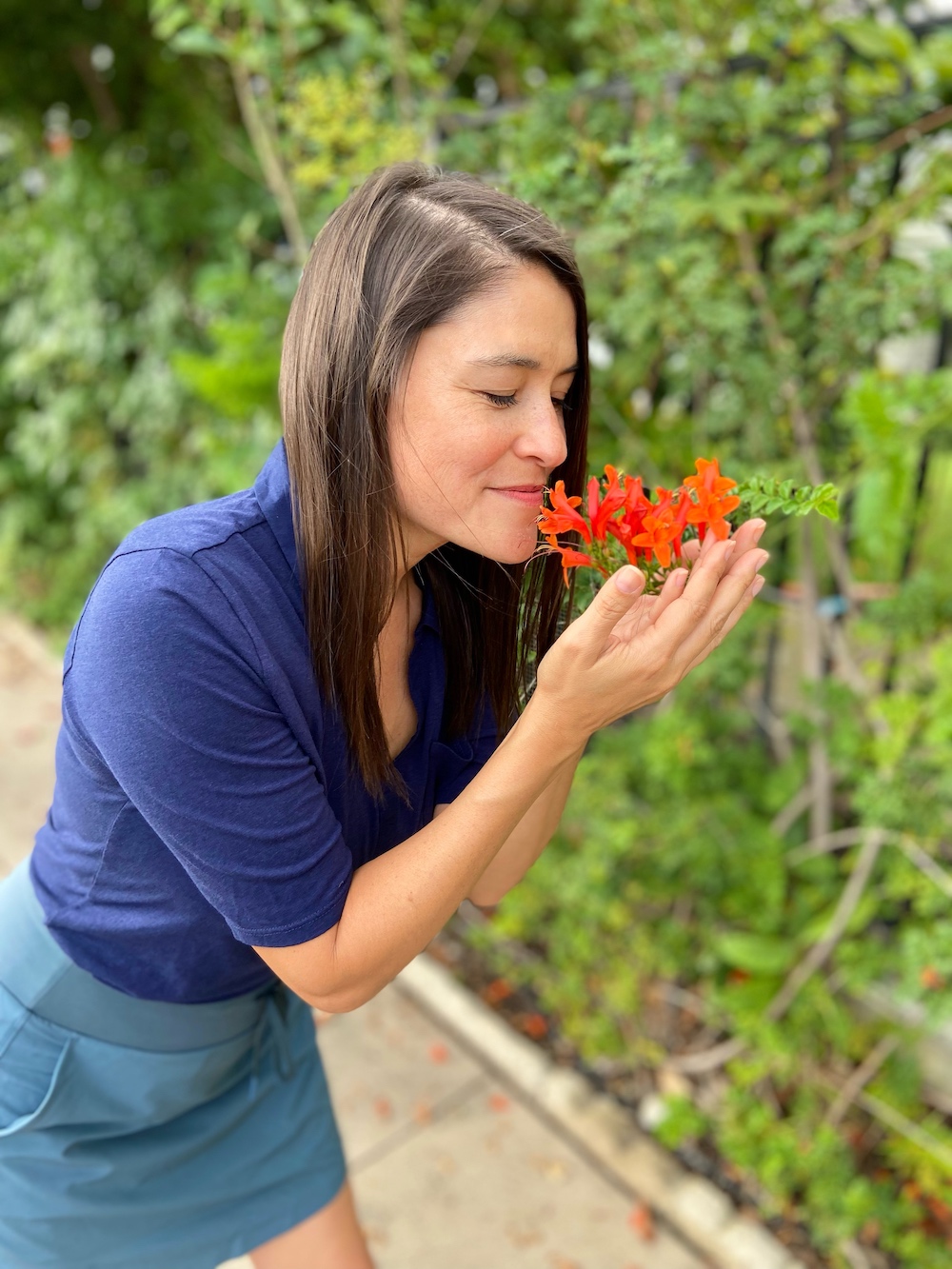 Halogen has been a go-to brand for my budget clients and for basics. They also randomly produce some of my favorite pieces. I am on Cindy Whitehead's styling team that dresses professional golfers and I have been needing some collared shirts and golf attire for these shoots that take place about four times a year. I got searching and found the most amazing polo by Halogen. It sold out within a day, it's that good. Thankfully, it's back in stock now.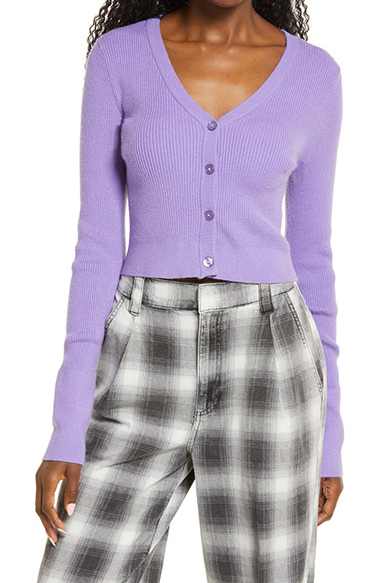 BP is for the younger gals and trendier women. It originally started in 1984 as Nordstrom's juniors section for women. Back then it was called Brass Plum. Nordstrom rebranded it in the early 2000s as BP, and has since expanded the line to include men's apparel, accessories, handbags, footwear, and even home décor. It's also expanded to be more size-inclusive, offering many of its items in sizes XXS-4X. I didn't use BP for years, but it has gotten so good I am now putting it on myself and a select few clients.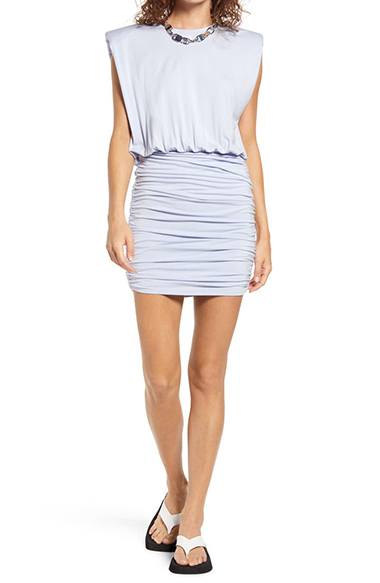 Launched in April 2021, Open Edit is Nordstrom's newest brand. It has collections for men, women, and kids and includes apparel, along with shoes, jewelry, and accessories. Nordstrom says it includes both wardrobe essentials and statement pieces, and was designed with "sustainability and inclusivity in mind." In practice, that means some of the pieces are made using organic cotton and recycled material and are offered in a range of sizes, from XXS-3X. As an FYI, Open Edit makes the absolute best green tee for men. It is super soft and runs a bit large, so it's great for your athletic or tall fellas.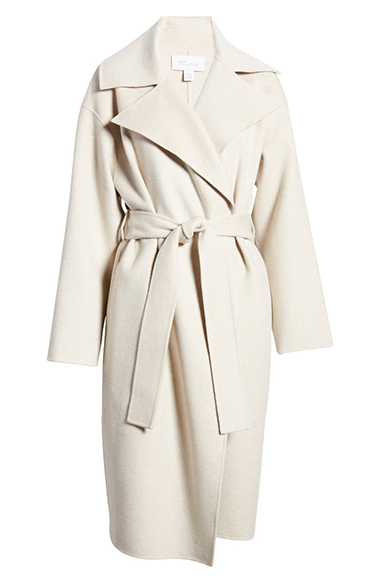 Nordstrom Signature is for the successful working woman. The brand features "luxury essentials." Think timeless and sophisticated pieces in luxurious fabrics, like silk shirts, cashmere sweaters, and that delicious wool & cashmere coat pictured above.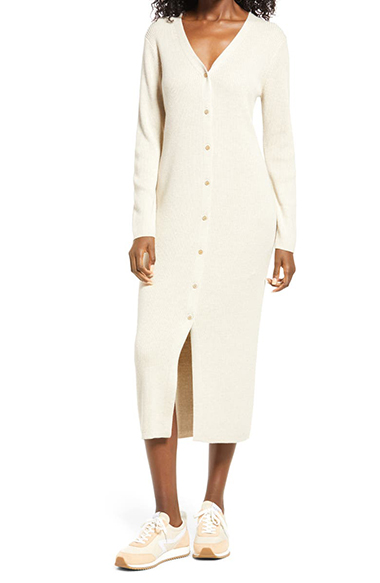 Treasure & Bond was launched in 2014 as Nordstrom's "give-back brand," meaning 2.5% of net sales go towards nonprofit organizations that empower youth. Treasure & Bond specializes in that Instagram laid-back, boho look — yummy casual scarves, earth tones and neutral colors with minimal prints, and looser, but flattering fits. Their belt selection is truly amazing. They're all about those relaxed, boho basics.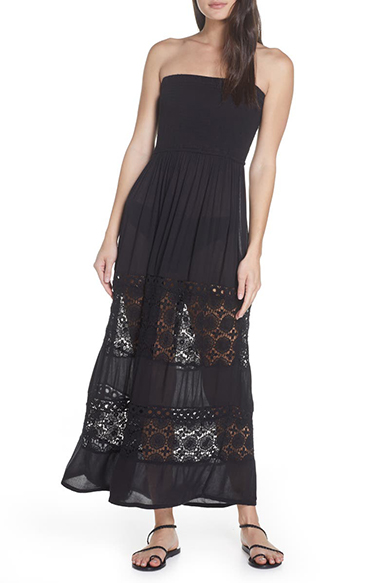 Chelsea28 is designed for women with life's occasions in mind — office parties, dates, vacations, etc. It features feminine details and flattering fits, with some fun patterns. There is always one Chelsea28 item that I end up putting on clients over and over again each year. Pictured above is a client favorite for vacation.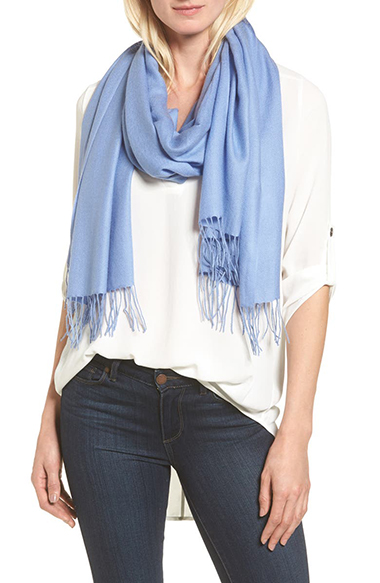 Perhaps somewhat confusingly, Nordstrom has a brand called Nordstrom that is different from the Nordstrom Signature brand I talked about above. The Nordstrom brand is all about random staples. The staple I cannot stop recommending to clients is the Nordstrom Tissue Weight Cashmere Scarf.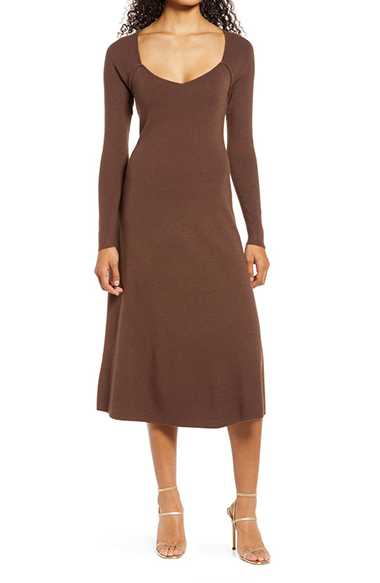 Launched in 2019, Rachel Parcell is designed by Utah blogger-turned-designer of the same name, Rachel Parcell, and sold exclusively at Nordstrom. Her pieces tend to be ultra-girly — lots of floral prints, ruffles, and soft pink and pastel colors.
Other Nordstrom Brands
Nordstrom Diamond Quilted Puffer Jacket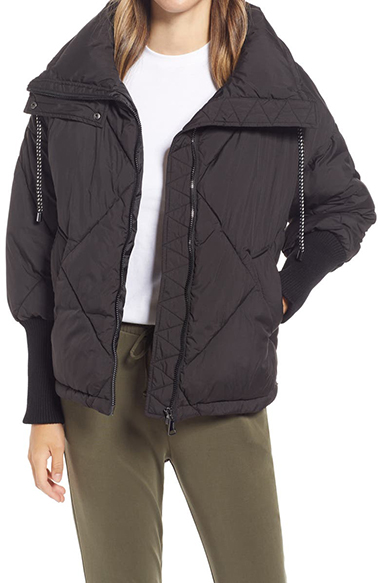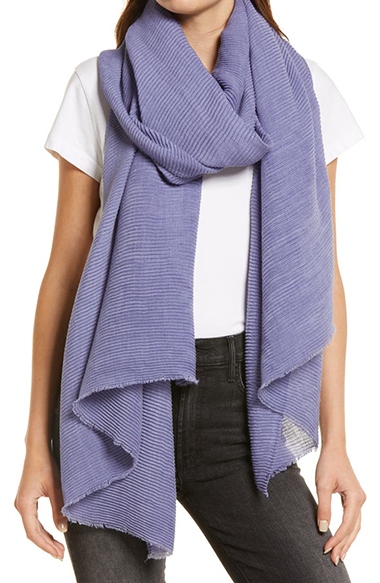 Caslon Miller Water Resistant Chelsea Boot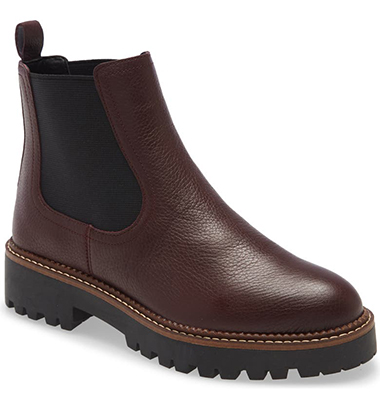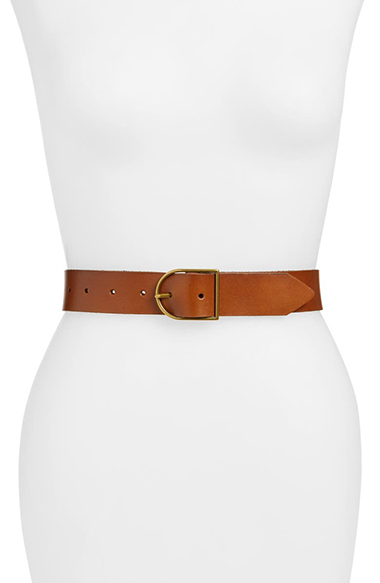 BP Sage Slide Sandal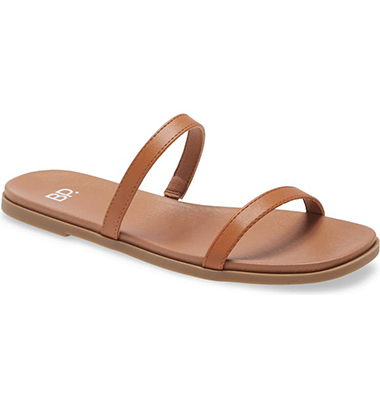 BP Turtleneck Ribbed Top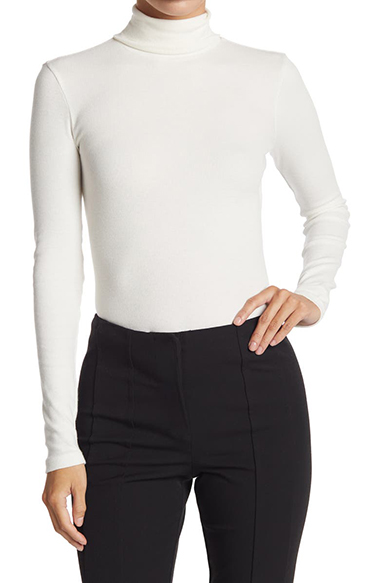 BP Easy Crewneck Long Sleeve Sweater Dress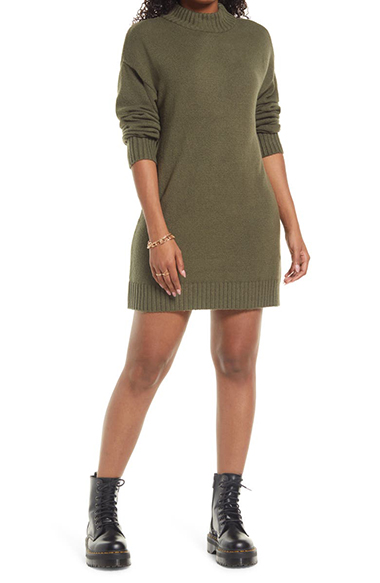 Caslon Cinch Waist Knit Jacket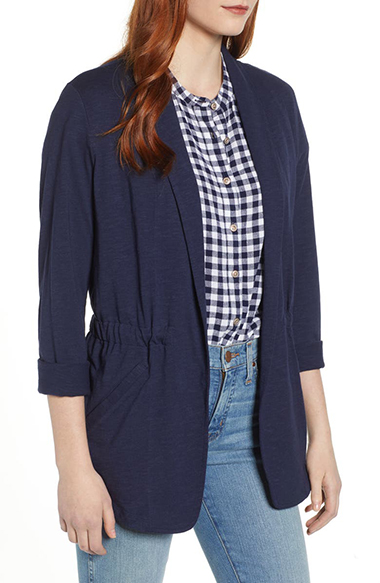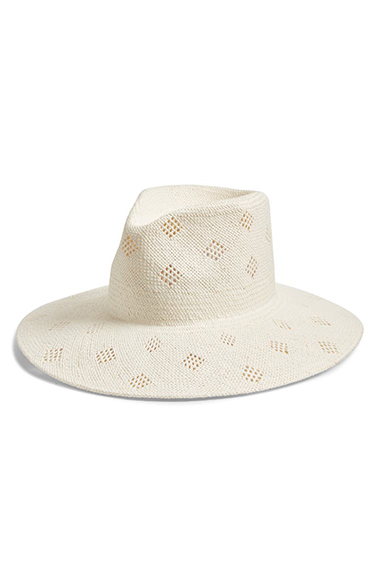 Rachel Parcell Everyday Woven Button-Up Shirtdress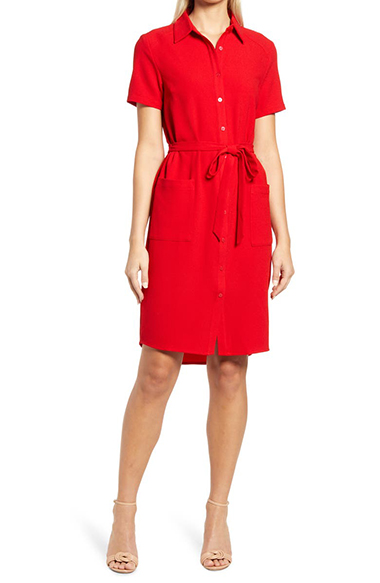 Nordstrom Wide Leg Sweater Pants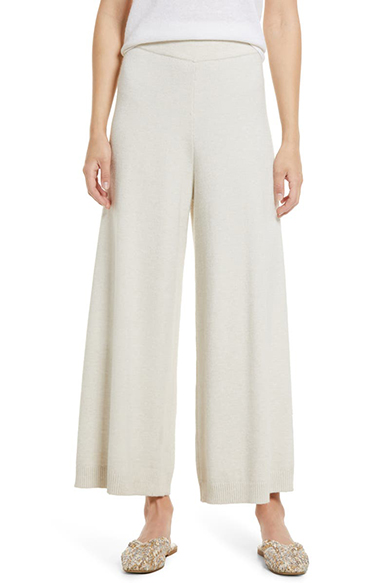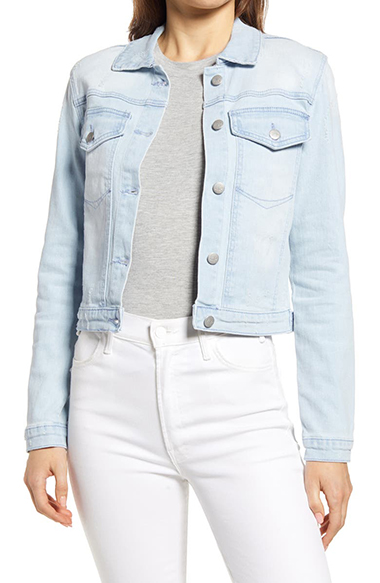 Caslon Women's Quilted Zip-Up Hooded Knit Jacket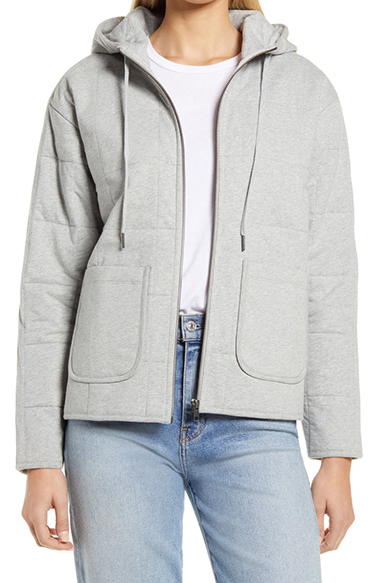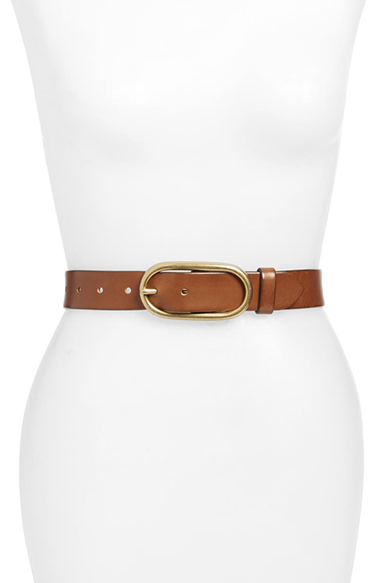 Caslon Boyfriend Shorts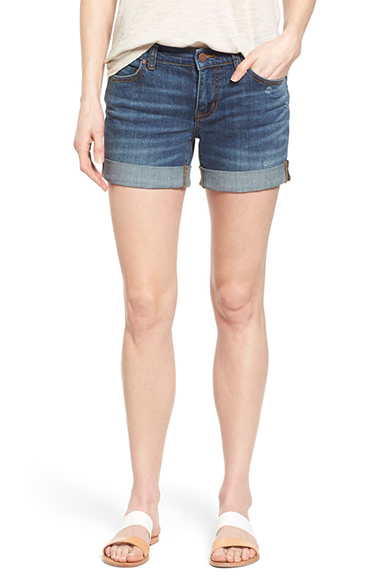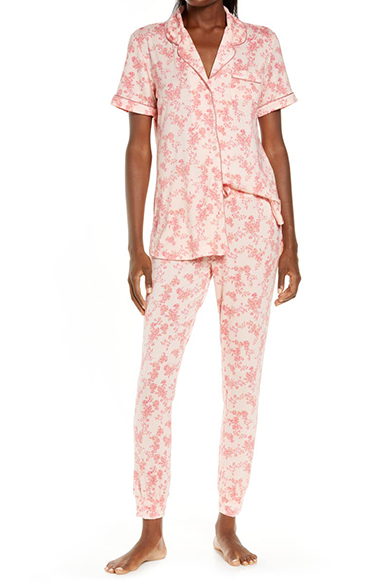 Caslon Cotton Blend Sweater Joggers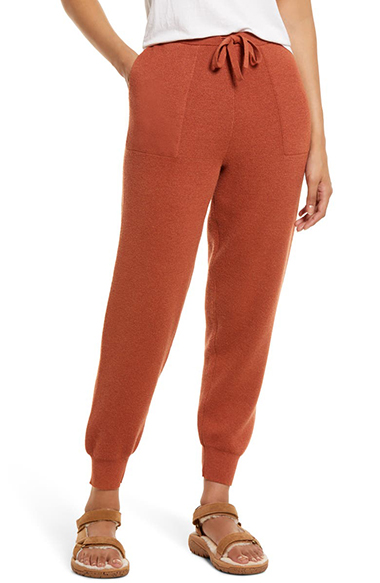 Caslon Textured Cotton Sleeveless Maxi Dress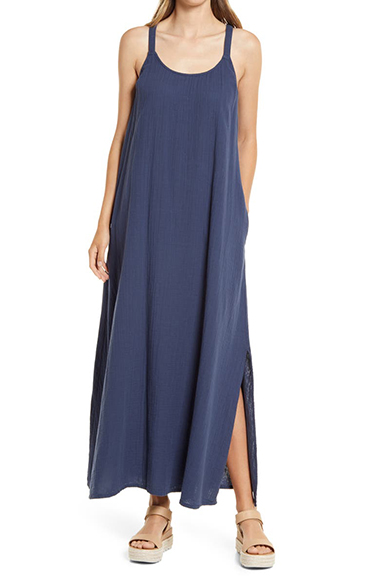 Caslon Massif Sandal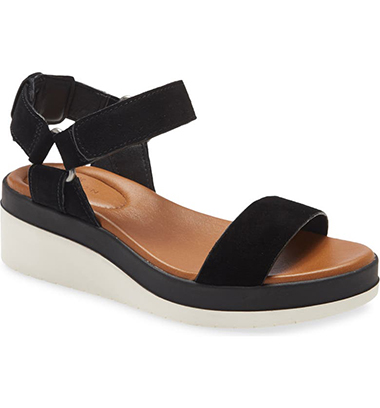 Caslon Linen Joggers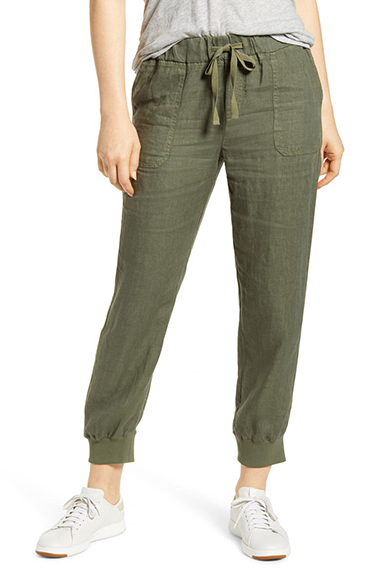 Caslon Long Sleeve Crewneck T-Shirt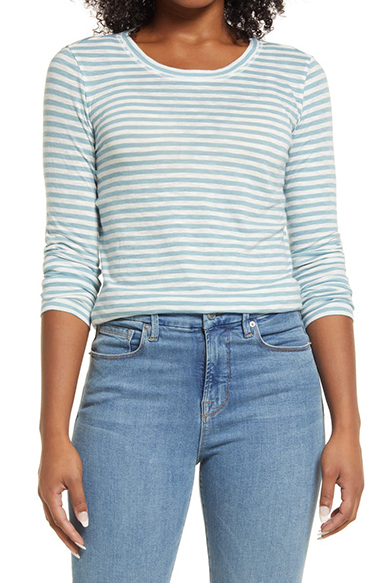 Caslon Rounded V-Neck T-Shirt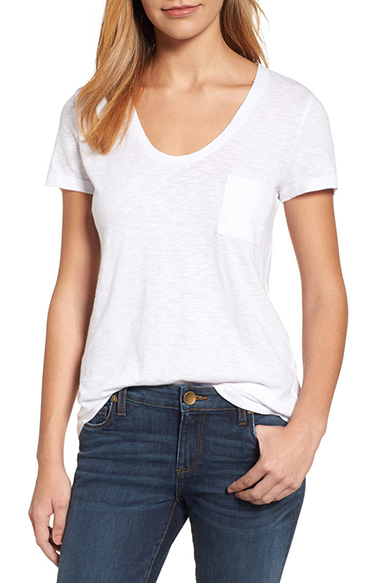 Treasure & Bond Double Breasted Diamond Quilted Cotton Jacket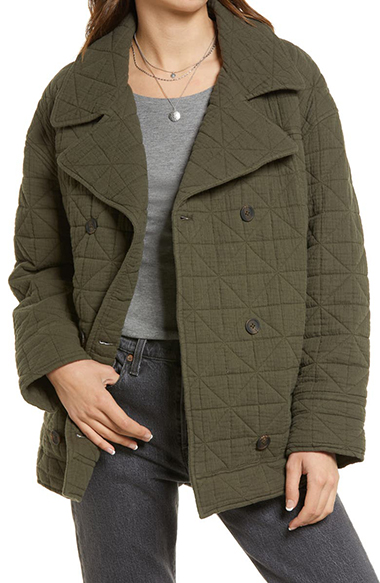 BP Mock Neck Long Sleeve Cotton Blend Rib Sweater Dress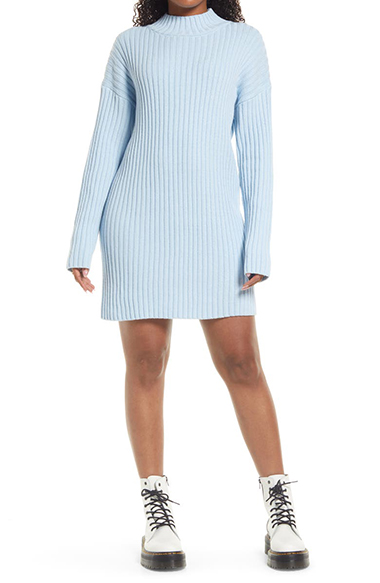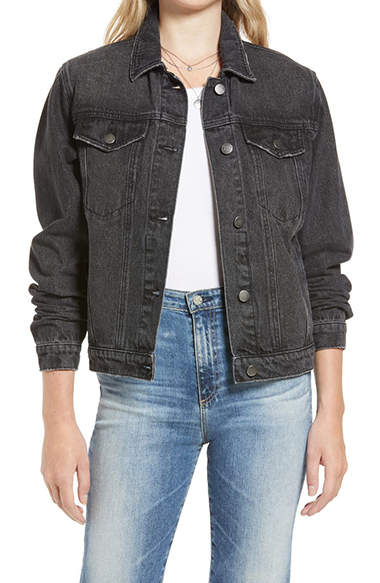 Open Edit Rib Scoop Neck Sweater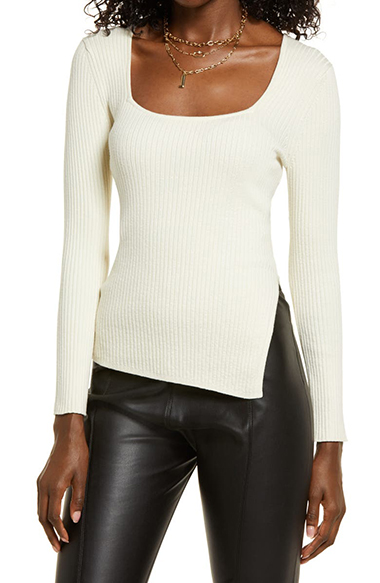 BP Rib Crop Crewneck Sweater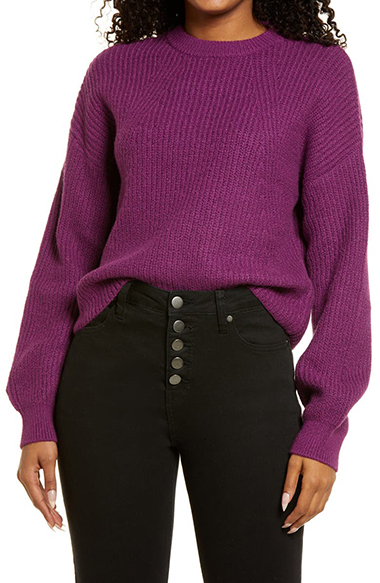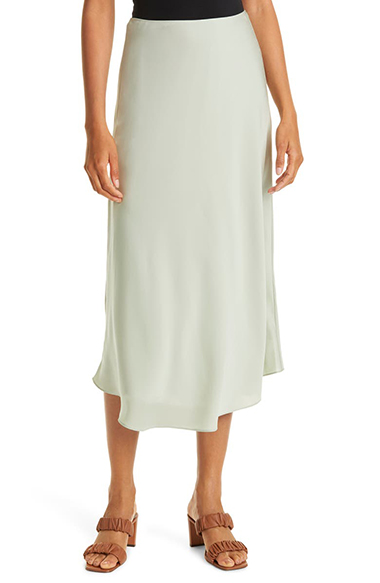 Original Photography by Phil Narmada 
This post is sponsored by Nordstrom.