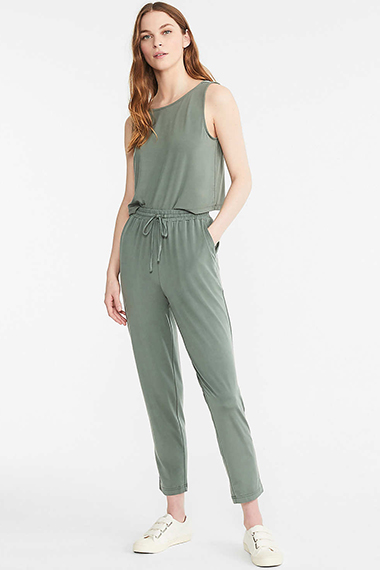 Who'd have guessed loungewear would one day be the garb of heroes. But here we are, staying home to save lives in our coziest clothes. I am sure by now you are utterly bored of the same loungewear you've been sporting for, what is it, 65 days? As I was browsing Instagram, I saw a very stylish influencer sporting fluffy sandals and adorable joggers above the caption, "Better enjoy your time in the spotlight loungewear, because once this is over, you're never coming out." This is what I call loungewear fatigue. Chatting with my elderly neighbor in the elevator, I complimented her stylish purple and lavender lounge look. She replied, "Thank you. I've been wearing it for three days straight." I replied, "We've all been wearing our clothes for three days straight." I think it's time we refreshed our at-home look.
My Favorite Loungewear
My personal favorite loungewear items are joggers and jumpsuits. They have all the comfort of ugly pajamas and all the style of a "real" outfit, but aren't tight on the body like most attractive clothing. I like my legs, skin, and crotch to breathe at home, so I never wear leggings as leisurewear — only for workouts, travel, and cold-weather looks.
You will notice there are not a lot of tops. That's because many of us already own a bunch of tanks and tees for lounging. (If not, see my post on the best graphic tees.) It's the pant department many of us don't seem to have enough of. And obviously, the jumpsuits don't need tops, just a jacket if it's chilly.
The Rules of Loungewear
To prevent loungewear fatigue, you need to change every day. Don't wear the same pants three days in a row. I am not saying you need to wash your clothes after one wear, I am just saying give it a break, and make sure to hang them up so they don't get gross. Air is good for loungewear. And if you slept in it, change out of it. Don't spend 24 hours in the same clothing — it's not good for your mind or your mood. Dress for the mood you want to be in, not the mood you are in.
Are you tired of quarantine? Me too. Your clothing will help you. I promise. Pairing your loungewear in a thoughtful manner also helps. Don't just throw two comfortable pieces together and call it an outfit. If that's your dream, then I highly recommend a jumpsuit — it takes all the thought out of making an outfit. Lastly, I recommend you make your hair look nice every day. That was a real game-changer for me. I have taken a break from earrings and makeup for the most part, and I have loved it! But hair is like clothing. It has a direct effect on your mental state. You don't need to blow dry it (I've skipped that for the most part too), but you need to make it presentable, or maybe just, you know, wash it. In short, here are my 5 rules of loungewear:
Create loungewear outfits.
Don't wear the same thing two days in a row (or three, or four).
If you slept in it, don't wear it for the day.
Hang up clothes you are not washing.
Make your hair presentable.
My Favorite Activity In Loungewear
I know it's all about Netflix and Prime right now, but I have been using this time at home to learn. I have been attending conferences like Fashinnovation, diverse webinars, and I just signed up for a subscription to Master Class ($180 for the year). The online education subscription includes access to all 80+ of their classes. I can't wait to take Steve Martin's class on comedy, Anna Wintour's class on creativity and leadership, and Christina Aguilera's class on singing. Should I take the class with the Gangster Gardener despite the fact I don't own dirt? I might.
Anthropologie Saturday/Sunday Mae Joggers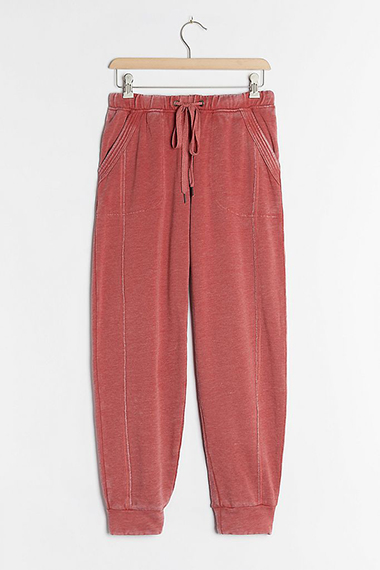 Target Perfectly Cozy Lounge Jumpsuit – Stars Above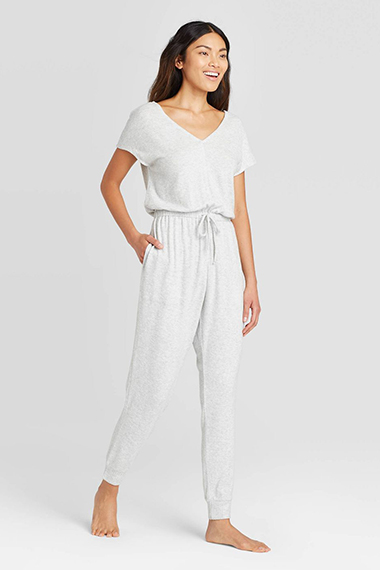 Athleta Salutation Jogger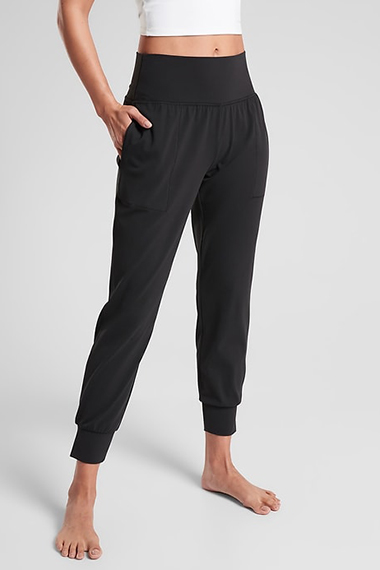 Gap Softspun V-Neck Jumpsuit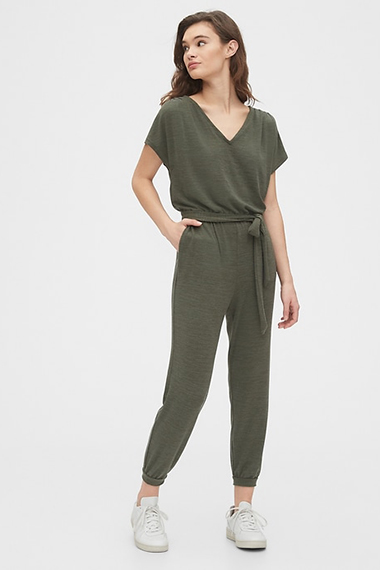 Target All in Motion Women's Loose Fit Mid-Rise Practice Pants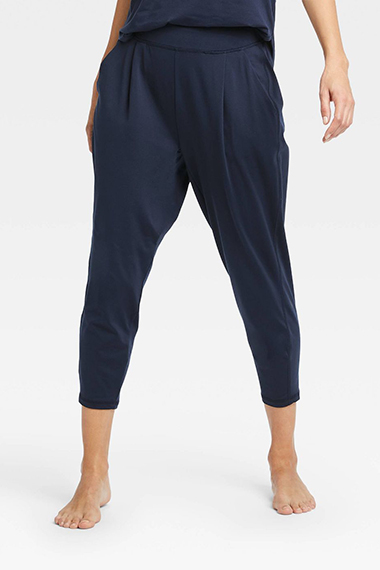 Lululemon On the Fly 7/8 Pant 25″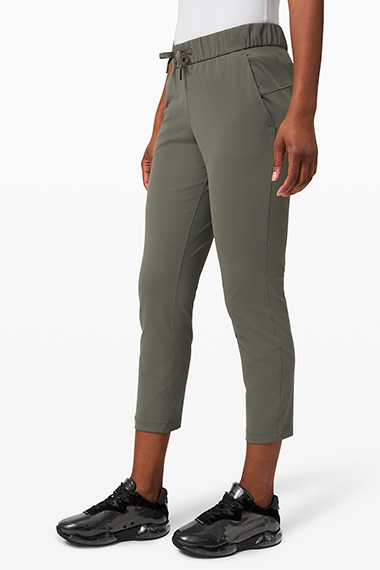 RVCA Singular Thermal Knit Jumpsuit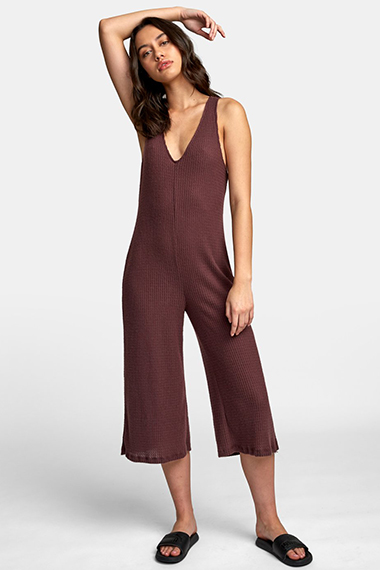 This jumpsuit is available at Amazon and RVCA.
Lululemon On the Fly 7/8 Pant 25″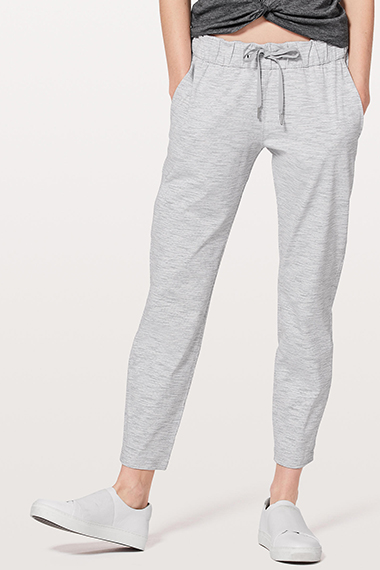 Gap Seamless Racerback Bralette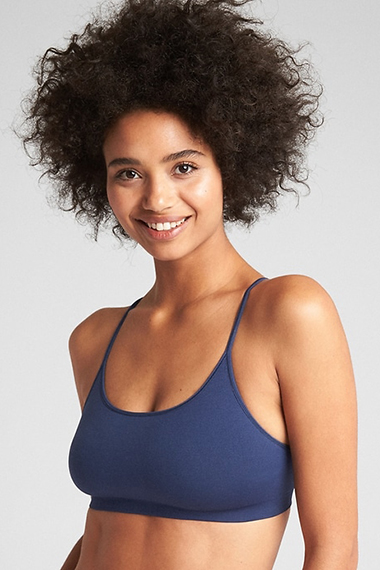 Alo Edge Crop Hoodie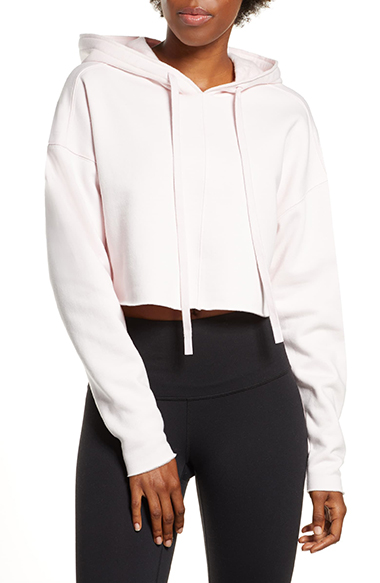 This hoodie is available at Nordstrom, Alo, and Zappos.
Michael Stars Cotton Modal Tank Jumpsuit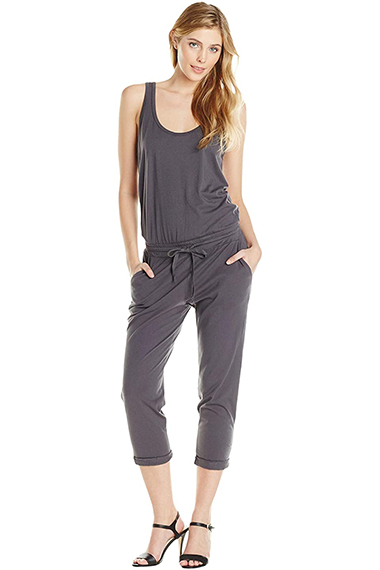 This jumpsuit is available at Zappos, Amazon, and Michael Stars.
Free People Sunny Skinny Sweatpants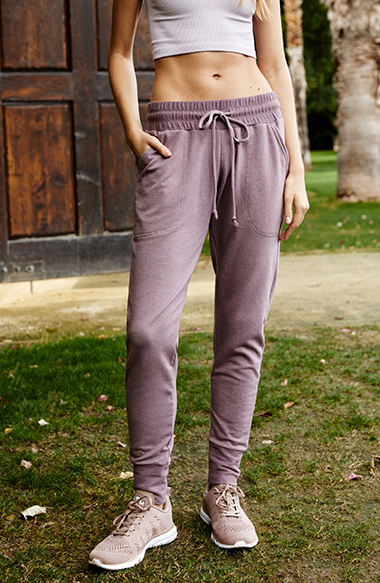 These sweatpants are available at Nordstrom, Amazon, and Zappos.
Free People Believe It Lace-Up Hoodie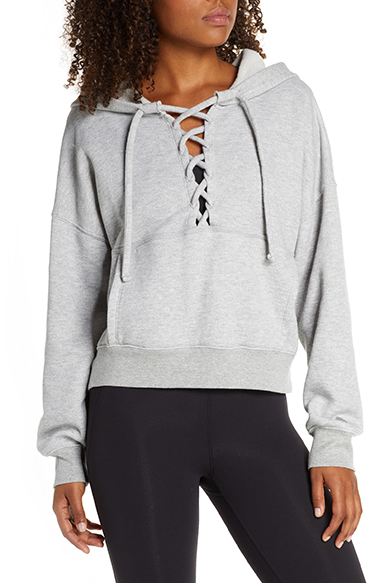 This sweatshirt is available at Nordstrom and Amazon.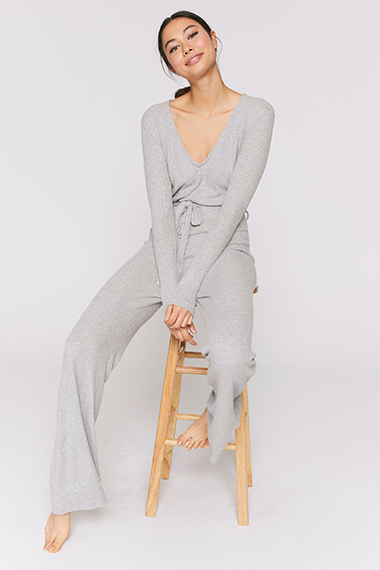 This jumpsuit is available at Saks Off Fifth and Spiritual Gangster.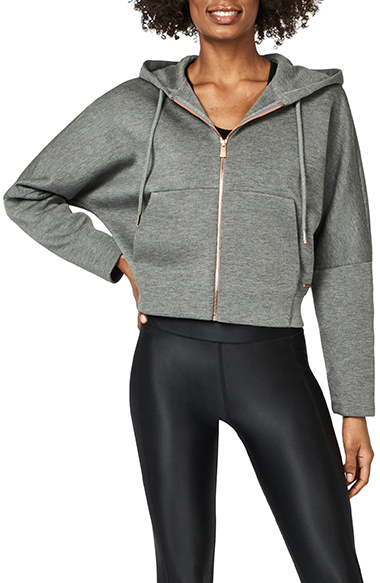 This hoodie is available at Nordstrom and Sweaty Betty.
Patagonia Happy Hike Studio Pants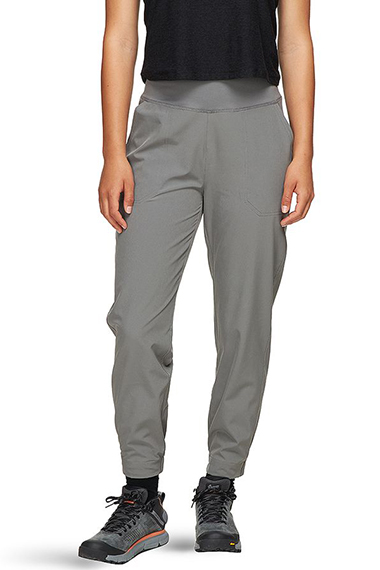 These pants are available at REI and Backcountry.
Splendid Active Studio Jumpsuit Marled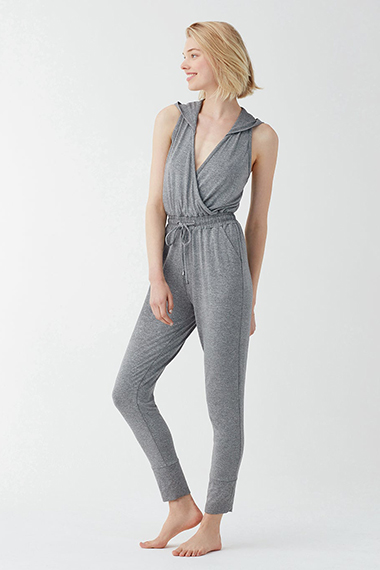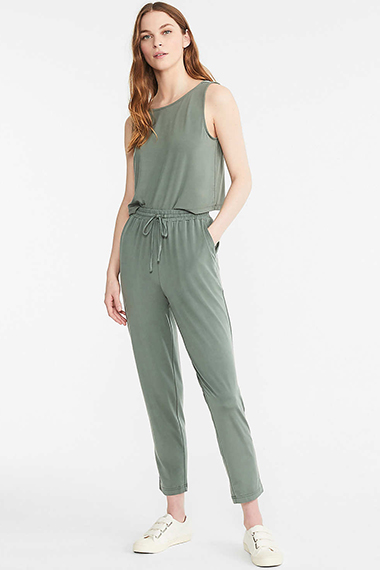 Lou & Grey Signaturesoft Plush Upstate Sweatpants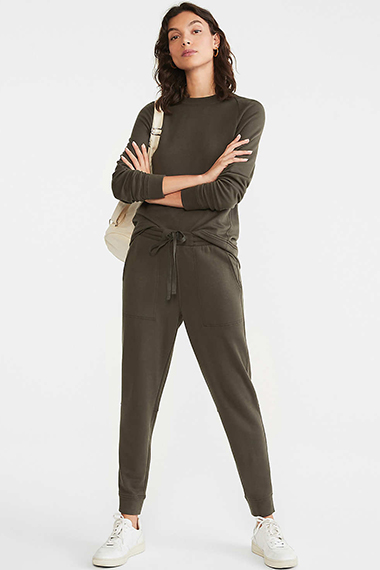 Bobi Supreme Jersey Sleeveless Jumpsuit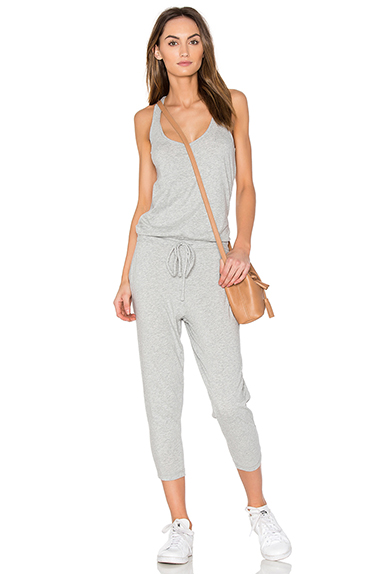 This jumpsuit is available at Revolve, Zappos, and Shopbop.
Nili Lotan Nolan Leopard Print Jogger Sweatpants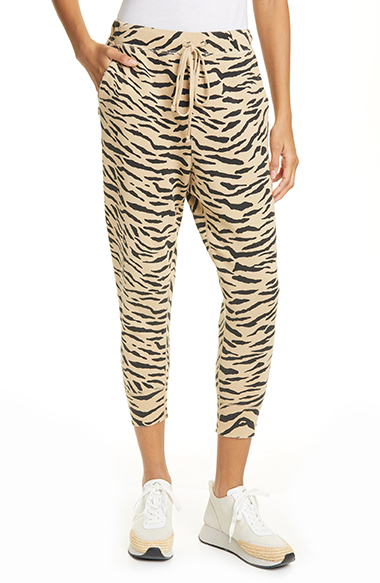 These pants are available at Nili Lotan and Shopbop.
Faherty Arlie Day Pants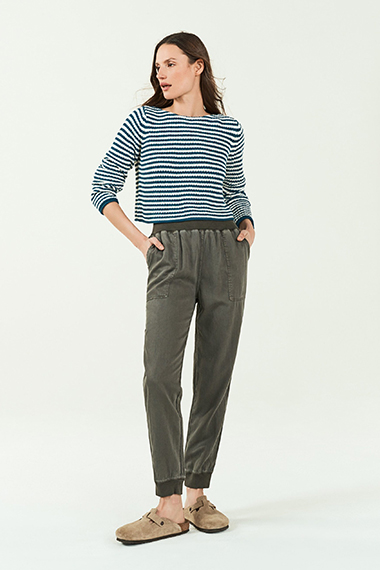 These pants are available at Faherty, Backcountry, REI, and Nordstrom.
Sundry Racerback Jumpsuit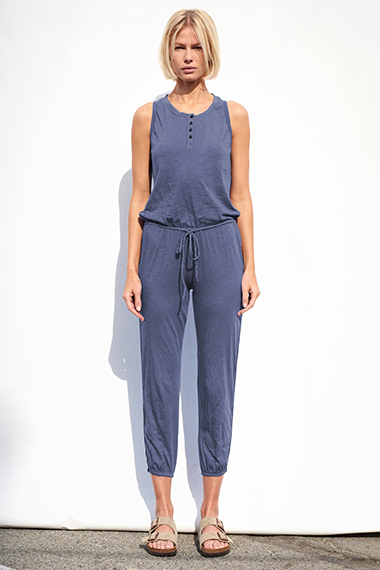 Cinq a Sept Tous Les Jour Giles Jogger Pants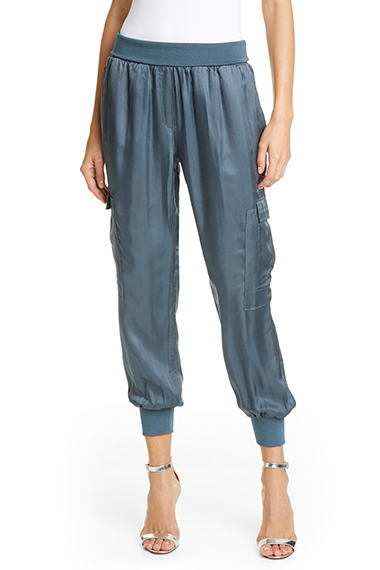 These pants are available at Nordstrom, Shopbop, Amazon, and Saks 5th Avenue.
Anthropologie Amadi Sheri Utility Joggers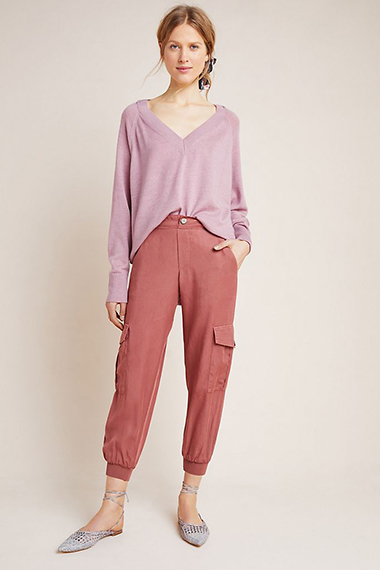 Vuori Performance Jogger