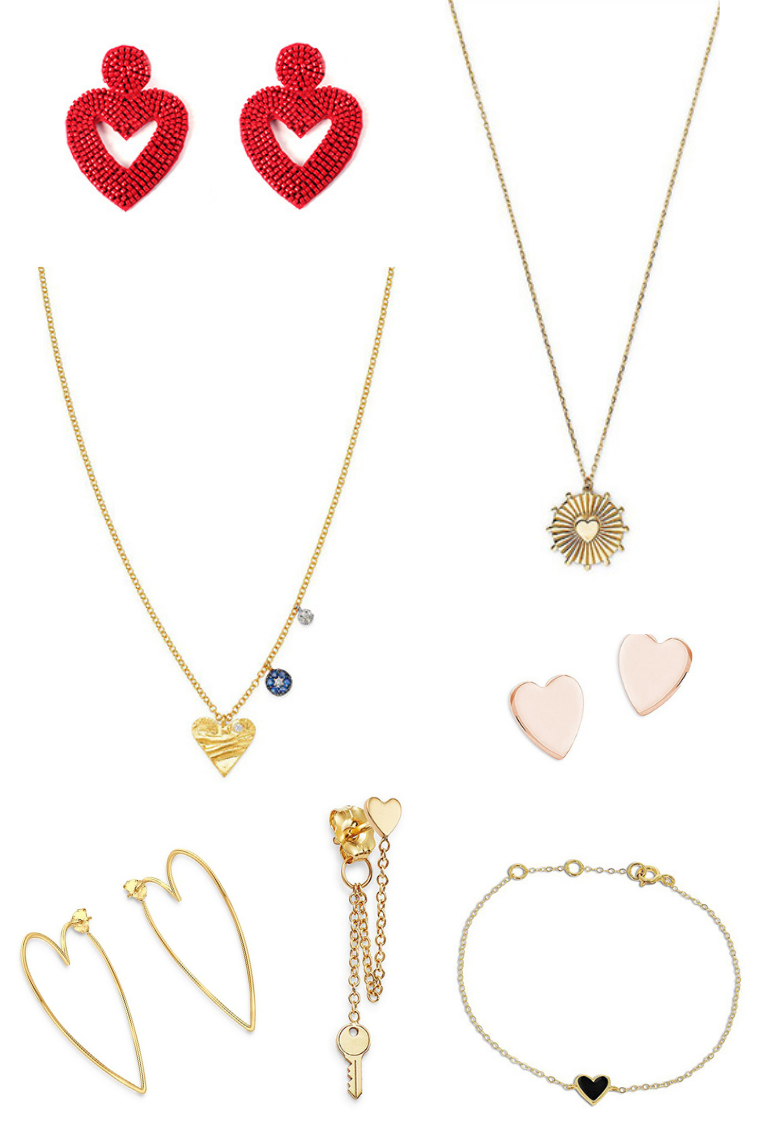 My History With Heart Shaped Jewelry
Fifteen years ago, I told my clients heart-shaped jewelry was for girls, not women. At the time, most heart-shaped jewelry was sold in the form of cutesy gifts peddled out of tacky stores. The few higher-end pieces just seemed like more expensive versions of a "darling" necklace. And then there was the Tiffany heart necklace that was done to a murderous death. Back then, many clients had no problem turning their back on heart-shaped goodies, but there were some who were visibly affected by a life without hearts. To them, I said, "Chin up, my friend. My fashion rule that trumps all other fashion advice is this: if you love it, we'll make it work."
For those clients, I always kept an eye out for innovative heart-oriented goodies, especially heart-shaped jewelry. In my journey, I started to find the most perfect pieces. As the search continued, I personally started to fall in love with heart jewelry, heart graphics, heart skirts — you name it. I must admit I have always fancied heart-shaped sunglasses thanks to Drew Barrymore in the film Boys On The Side, but my general affinity for hearts is relatively new.
Nowadays there is plenty of innovative and chic heart-shaped jewelry and I am delighted to bring you the best of the best heart pieces in this post for the women who love it and for the men who want to gift a heart to the women who love it. But first, you know we gotta talk about the how-to of it all…
What Not To Wear With Heart Shaped Jewelry
Don't pair your heart-shaped jewelry with baby doll dresses, overly feminine dresses, or an empire waist. What not to wear with heart accessories is pretty easy. Basically, skip heart jewelry with anything too girly. And of course, you have to get the right heart jewelry. Listed below are examples of heart pieces I DO NOT want you wearing:
How To Wear Heart Shaped Jewelry
Like I mentioned, heart-shaped jewelry can easily get too young or too cute. To prevent this cutesy look, pair your heart-shaped jewelry with androgynous pieces, like a blazer dress. Another option is to pair it with sleek and sophisticated pieces. I am also a big fan of pairing heart-shaped jewelry with outrageous or bold pieces for a maximalism look. So, let's do this! Which are all listed below are the "right" heart pieces…
Marc & Marcella x Bloomingdale's Diamond Heart Pendant Necklace in Gold-Plated Sterling Silver, 15″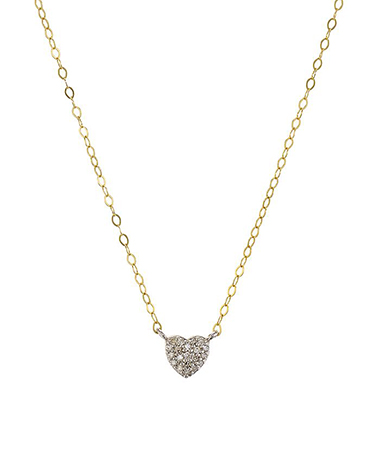 Rachel Reid 14K Yellow Gold Enamel Heart Chain Bracelet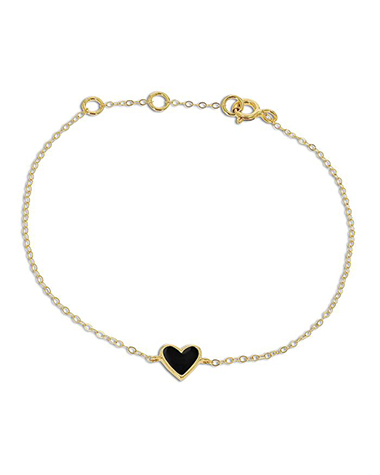 Etsy Handmade Heart Hoop Drop Earring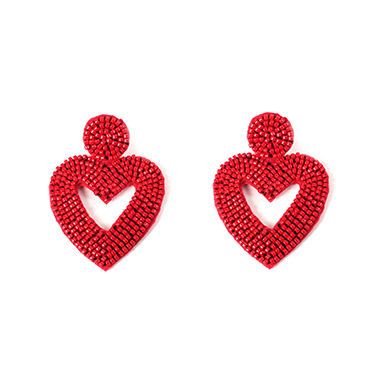 Moon & Meadow Enamel Heart Pendant Necklace in 14K Yellow Gold, 18″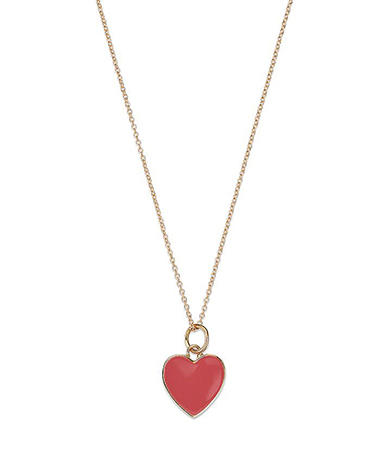 Lana Jewelry Mini Heart Pendant Necklace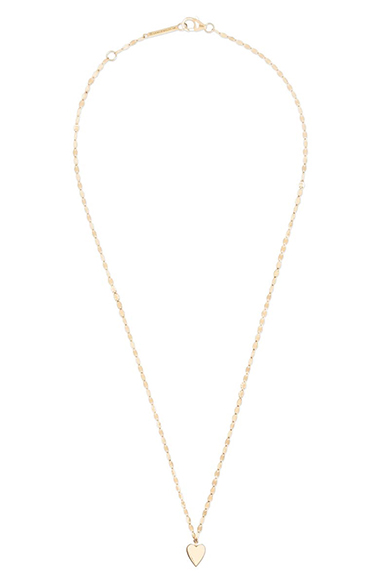 Kendra Scott Haven Heart Front to Back Hoop Earrings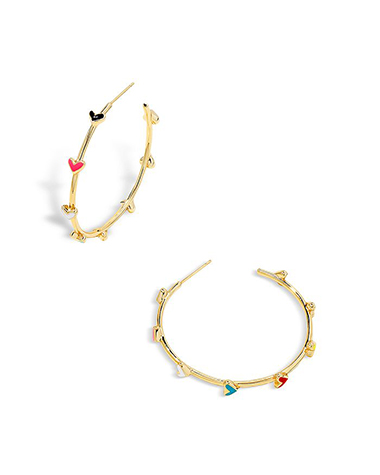 These earrings are available at Kendra Scott and Bloomingdale's.
Lele Sadoughi Dried Floral Heart Earrings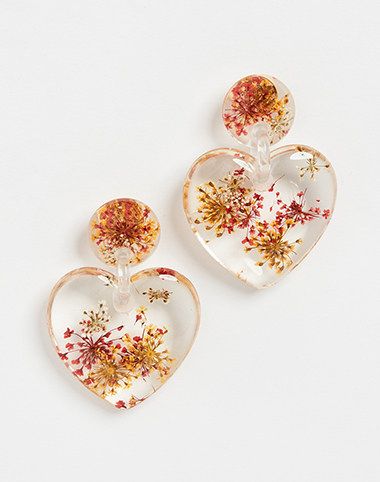 These Lele Sadoughi Dried Floral Heart Earrings are simply gorgeous.
Moon & Meadow 14K Yellow Gold Diamond & Enamel Heart Pendant Necklace, 18″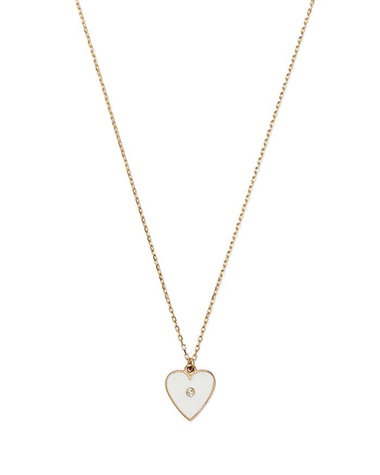 Bloomingdale's Diamond Lace Heart Pendant Necklace in 14K White Gold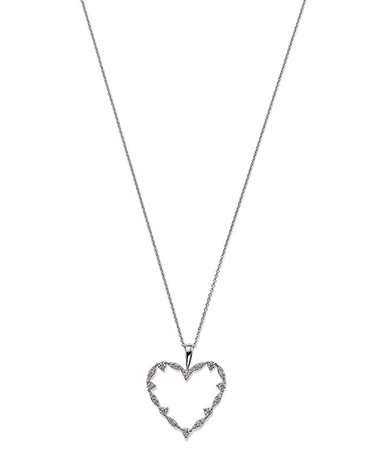 Bloomingdale's 14K Gold Medium Heart Stud Earrings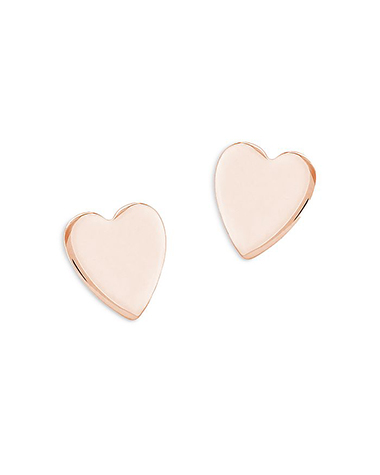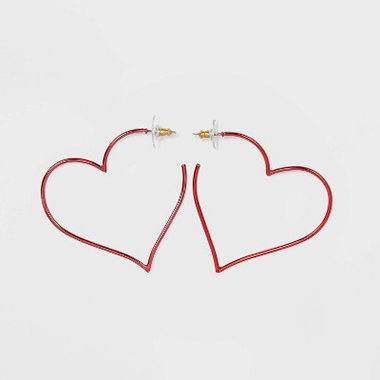 Meira T 14K White & Yellow Gold Diamond & Sapphire Heart & Evil Eye Charm Necklace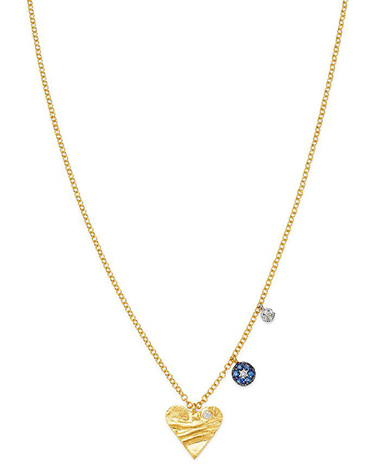 Moon & Meadow 14K Yellow Gold Heart Disc Pendant Necklace, 17″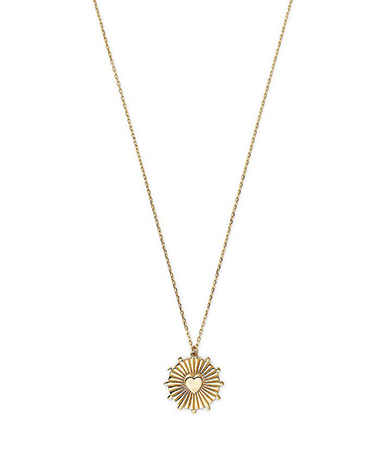 Aqua Heart Drop Earrings in 18K Gold-Plated Sterling Silver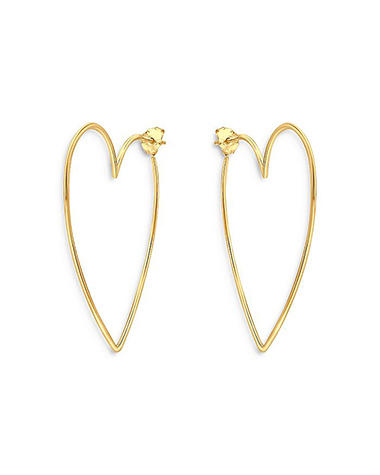 Argento Vivo Pavé & Mother of Pearl Starburst Heart Pendant Necklace in 14K Gold Plated Sterling Silver, 16″-18″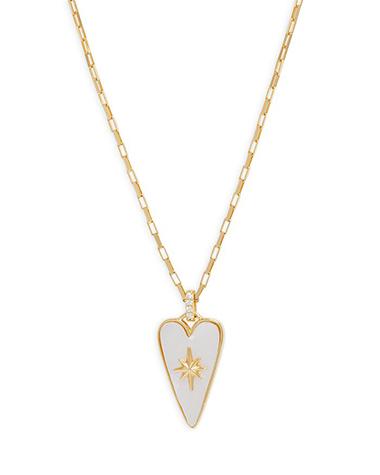 Shein Color Block Heart Drop Earrings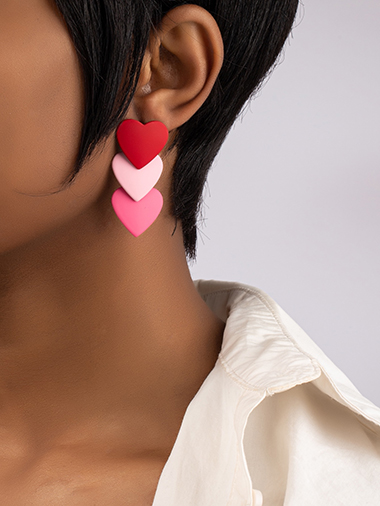 Argento Vivo Pavé & Heart Lariat Necklace in 14K Gold Plated Sterling Silver, 16″-18″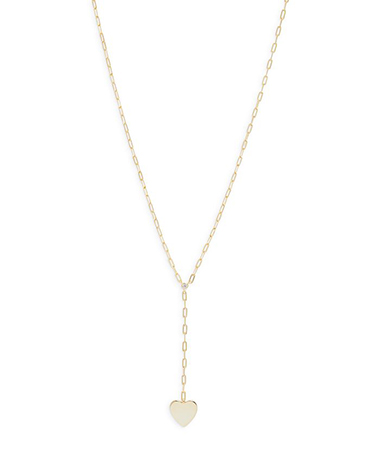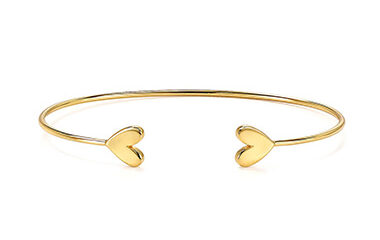 Pair this Argento Vivo Heart Cuff Bracelet with gold hoops or a gold bar necklace. Do not pair with other heart-shaped jewelry pieces.
Sizing Tip: It will work on most wrist sizes since you can squeeze it shut and stretch it open.
Zoë Chicco 14K Yellow Gold Itty Bitty Heart & Key Drop Single Stud Earring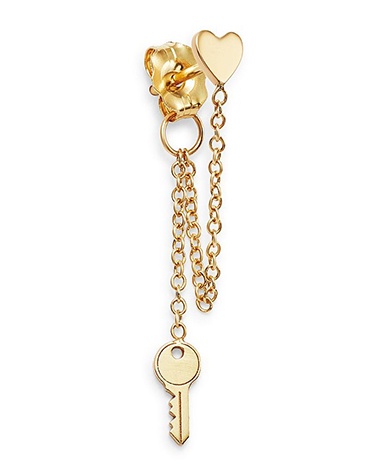 This heart and key earring by Zoë Chicco is sold as a single stud, so you'll need to order two if you want to wear one in each ear.
Foundrae Custom Heart Love Token Story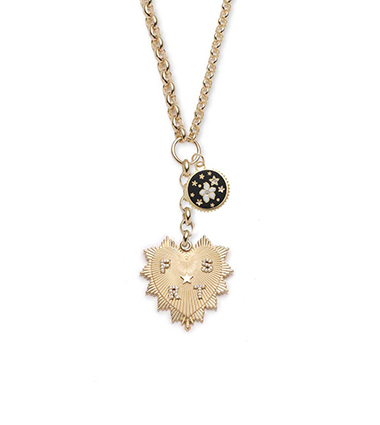 Heart-Shaped Jewelry From Years Past
I originally wrote this post in 2011. I've left these photos below for nostalgic purposes. Whenever I update older posts I love to hold on to a collection of images as a bit of a time capsule.
Simple, elegant, and fabulous. This reversible Judith Jack pendant necklace is the perfect gift.
All of Kris Nations' jewelry is made with recycled materials in either 14k gold or silver.
The M.C.L. "Pave 3D Heart Ring" by Matthew Campbell Laurenza looked fabulous on Katy Perry and will look even better on you. Too expensive, but a worthy wear nonetheless.
An old-school Chanel '93 CC Heart Necklace
. This one has three strikes against it: branding, heart-shaped, and expensive — yet, it is still fabulous.
The delicacy of this Helen Ficalora wire heart charm
is simple femininity.
I know this True Birds necklace doesn't have much originality, but the crisp gold paired with a long and heavy chain is a clean and classic way to do a heart. Plus there is the romance of the locket.
Show your love for yourself and wear both or give one to your best gal. That is the choice you have with these Gorjana Friendship Heart Bracelets
.
For a funkier edge this Marc Jacobs necklace is perfect. I love its dark tone to counter the cutesy shape.