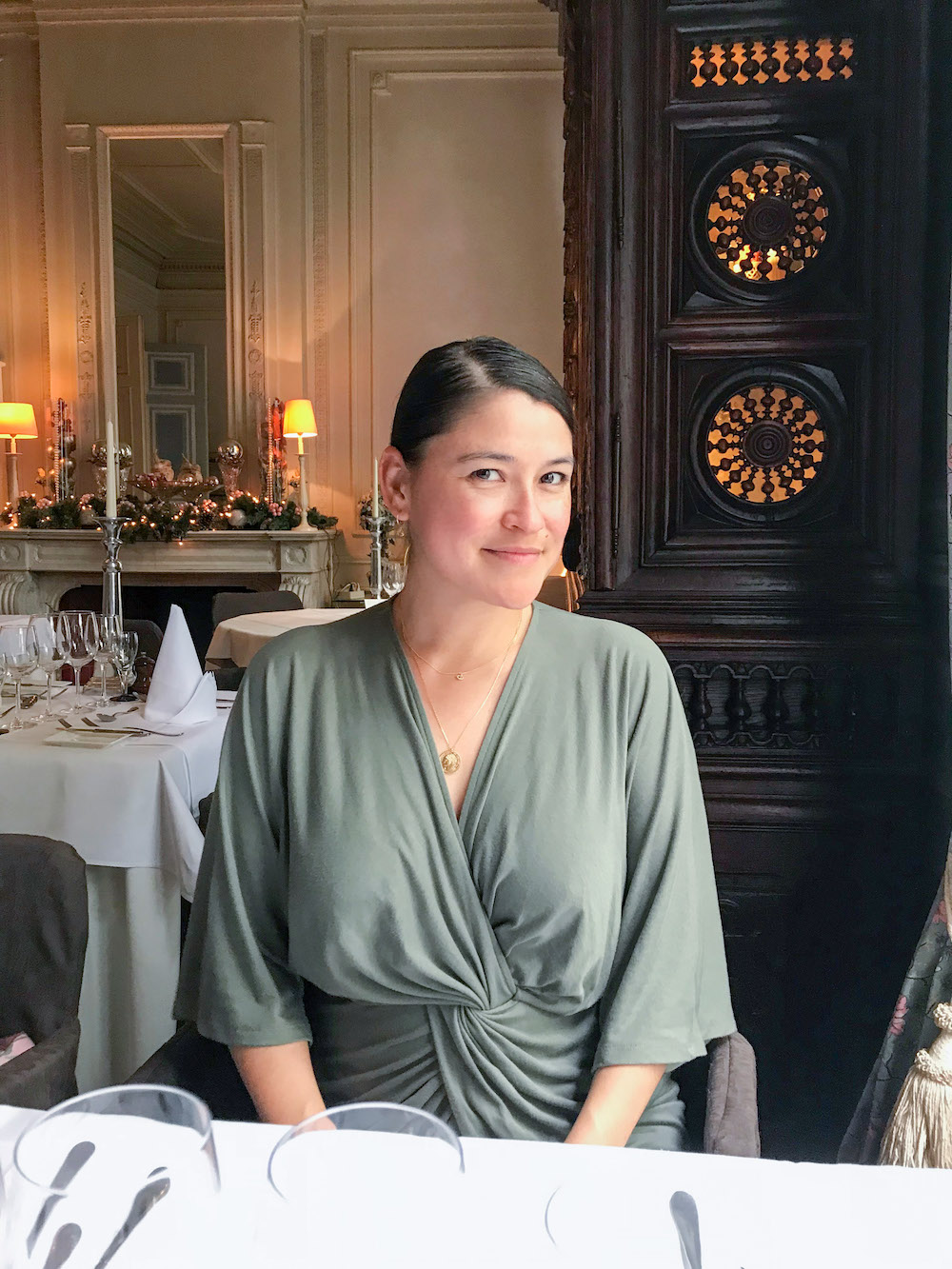 Stopping in Bruges is a Europe must. I never thought I would be writing those words by the way. While planning the V-Style Europe tour, I expected the city to be relatively boring after talking with a friend who used to live in Europe. "How many days do you think I should stay in Bruges?" I asked her. "Days?" she replied, implying that one day is plenty, and to stay longer would be absurd. If you're looking for a fast-paced city, then yes, it might be absurd. But if you're looking to slow down, you will absolutely adore Bruges. It is a UNESCO world heritage site for a reason.
What To Pack For Bruges In Spring & Summer
Bruges is a very small city in northwest Belgium. My boyfriend and I walked everywhere, only using public transportation to get from the airport to our hotel and back at the end of our stay (FYI use Omnio to find your way). The rest of the time we walked, never used a taxi or Uber, and rarely saw cars.
You should also know that the entire city is covered in cobblestone. This combination of constant walking plus cobblestones means absolutely no heels. Even a chunk heel could be uncomfortable. This city is all about the flats. Bruges also gets a lot of rain, and the weather is a rollercoaster ride of temperatures, often playing with a 25-degree difference within an hour. With that in mind, here is my packing list for Bruges in spring and summer:
Versatile water-resistant jacket (this could just be a thicker denim jacket)
Scarf for warmth
Pants/jeans
Shorts or lightweight dresses in summer (although shorts are better if you have a tendency to chafe)
Layers
My layers of choice in Bruges are a t-shirt under a pullover sweater, or a t-shirt under a jacket and scarf. For evenings, I would often wear the same kind of outfit, but I did bring a dress for our dressier evening out. We went in May when it was (mostly) very cold. But right now in summer, it's hitting 100-degree heat during the day one week, then dropping to 57-degree weather at night the next. I am telling you, the weather there is cray-cray. Be prepared for the rollercoaster ride of being in Bruges.
What To Do In Bruges (And What To Eat)
The city is quaint, yet gorgeous. The people are helpful in at least four languages, there is not one homeless person, next to no crime, and the walkability is astounding. To fully enjoy the subtle magic of this city, here are the must-dos in Bruges:
Talk to Locals (free) – Talk to as many locals as possible and ask them questions. They are not overly friendly, but once you ask them a few questions they are so honest and will answer any and everything you could possibly come up with. I have never really seen anything like it.
Canal Boat Trip (€10) – This 30-minute boat tour is a whimsical trip around the canals of Bruges. You can buy tickets on the spot at any of the various pick-up areas around the city center. Just bring cash—they don't accept credit cards.
Belfry of Bruges (€10 – €12) – Get your workout in and visit this historic bell tower built in the 15th century. Something to note: it touts 366 steps, but it's actually 354 — we counted. Also, lines can be long and they don't let people in after 5pm, so plan accordingly.
Basilica of the Holy Blood (free) – This beautiful renaissance building consists of two churches, and houses a vial said to contain a cloth with the blood of Jesus Christ on it. It's on display twice a day under the supervision of a white-haired bishop (?), from 11:30am – 12:00pm and 2:00pm – 4:00pm. I'm not Christian, but it's still intriguing to see a really, really, really old piece of cloth with blood on it.
Walk Along The Windmills (free) – This is self-explanatory and absolutely delightful. You can do this path on foot or on a bike. Don't forget to stop into the windmill that's "open to the public," from 9:30am – 5pm.
Shop (free until you buy) – Bruges is one of my favorite shopping cities in Europe for its selection and lack of crowds. Almost all the shops are noteworthy, but I was particularly enamored with Lilola — a small boutique with an on-trend selection that isn't too trendy. There are a few polyester garments and cheaper accessories, but it only takes a moment of browsing to find higher quality goodies.
Groeninge Museum (€10 – €12 ) – You will love the history of these gorgeous paintings, and appreciate the lack of "overwhelmingness" that smaller museums have. You get to see six centuries of Belgian visual arts without itching for an exit.
Horse Drawn Carriage Ride – I never got to do this and regret it to this day. This is the city to do such a thing. All the drivers were dressed up and some even had canine co-pilots.
Dine at Park Restaurant (€100/ea) – Book one of their four-course meals and enjoy the stylish ambiance and scrumptious food. It's especially perfect on a rainy day.
Note: The food is wonderfully reliable in Bruges. You can walk into just about anywhere and trust you will love it. After-hours though is a bit difficult. If you are out late and want a bite, there's only a man with a cart by the Belfry tour who can feed you. Also, hostels are some of the best bars in town. They are in fact some of the only bars open after midnight during the week.
Where To Stay In Bruges
We stayed at Hotel Biskajer Adults Only. It was not at all glamorous, but the price was great and our location was unbeatable, just a few blocks from the bustling center. When we told locals where we were staying, I was surprised by everyone's excitement. I asked, "Really?" and they said, "Oh yeah." Yes, I would stay there again, but I don't recommend you get as excited as the Belgians. The concierge is not friendly, and often missing. Plus, the rooms and bathrooms are small, although I will say there is a bit of a pleasant old school ambiance to the place. I will also say I slept beautifully. You hear nothing, you have all the fun local television stations on your (small) screen, and the beds are great.
Random Travel Tip + Question – Compensair
There is a company called Compensair that challenges airlines based in the European Union (EU) on your behalf when the airline makes a mistake. I just filed a claim with Compensair over an Iberia flight in Spain last year that scheduled me on a connecting flight at a time that was impossible to make. The Iberian employees were unsurprised by this as it is general practice, had us wait around for a couple hours and then put us on a train. We ended up being four hours late to our destination. If Compensair wins the case for me, they take 25% of the compensation. They receive nothing if I don't win. I can't officially recommend this company yet, but I am intrigued. Have you used any of these "airline lawyer" companies?