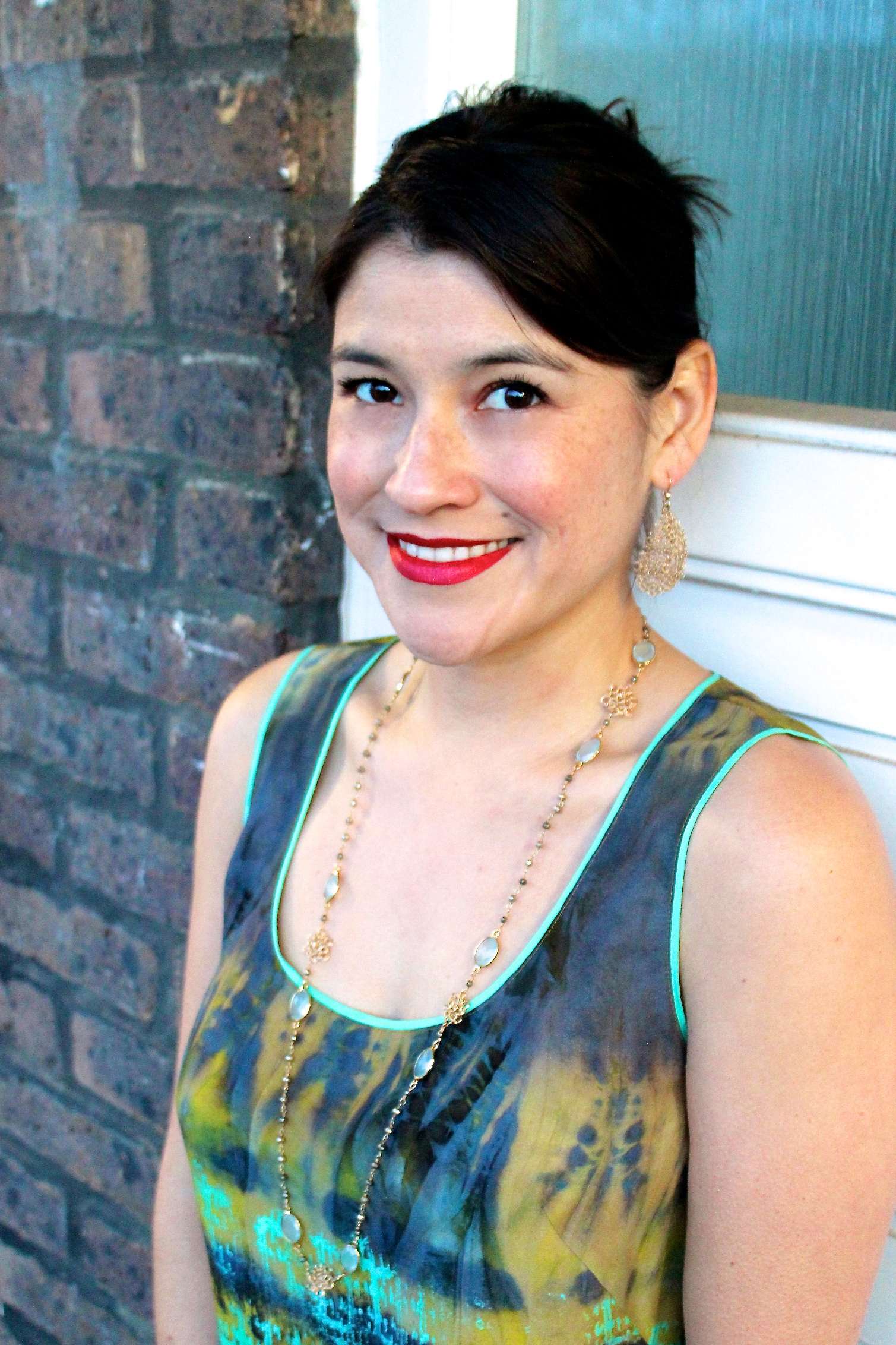 top: Lafayette, jewelry: Miriam Jewels
I was introduced to the crocheted wire jewelry by Miriam Jewels years ago. I was asked to stop by Miriam's shop and I accepted. From that moment on, whenever a client and I discuss versatile yet interesting silver or gold earrings, I think of her signature large tear drop earrings. They go with everything, and is like nothing my client already owns due to their unique design and origins of creation. Miriam's jewelry is created with a flawless crochet technique that she learned in Peru. It creates perfectly symmetrical stitches that result in delicate yet powerful designs, and there is only a hand full of people who can do this work in the United States. It takes incredible skill and patience.
Recently, Miriam invited me to her new studio for lunch to thank me for my support, and show me her new designs. Per usual, I was loving the golden goodies, feminine delicacies, and creative know-how that encompasses her work.  One of my favorite pieces of the day was a long necklace with an alternating of precious stones and wire crochet throughout it's strand. To my absolute delight, once I put it on, she wouldn't let me take it off. It goes perfectly with the tear drop earrings I acquired years ago, as well as the golden scroll ring.
Leaving her studio adorned with jewels, I was struck by her passion for her art. She adores her work. She is one of those artists that would rather sit in her studio working away, then do anything else. I was reminded of a lesson from my mother, "Always choose a local artist over mass production." She loved seeing the hands that created her jewelry and supporting the person behind those hands. I have always agreed with her, but after visiting Miriam's studio again, five years since the last time, I agree with my mother more than ever.