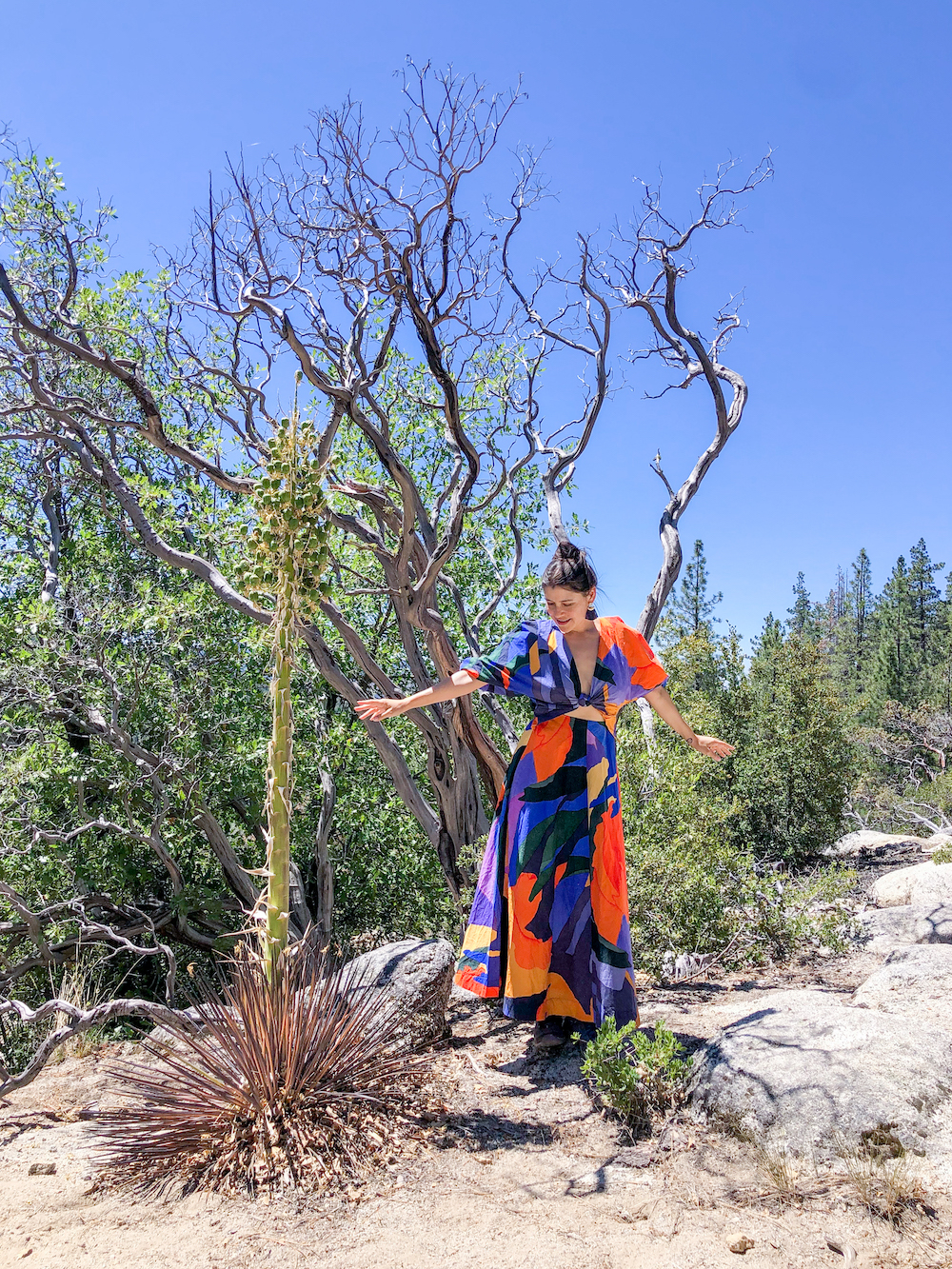 I have used Rent The Runway unlimited for many years. One of the reasons I love their monthly clothing rental service is it allows me to discover and try new designers. In 2017, I discovered Mara Hoffman through them. You may recall my first love affair with her in my post: What to Wear to Barbados. 
About Mara Hoffman
Mara Hoffman founded her label in 2000 after graduating from Parsons School of Design in New York City. She focuses on color and sustainability in her design, and is now one of my go-to designers for my own personal style and some of my more bold clientele. I adore the pomp and pizzazz combined with the incredible comfort of her flowing and fabulous garments. 
Why I Wear Mara Hoffman
As many of you know, I am devoted to bold minimalism. This means I wear outfits comprised of as little as possible while making as big of a splash as possible. I rarely purchase "basics" for myself. Instead, I focus on statement pieces that are chic, yet comfortable and fun. I am all about prints, color, and unique cuts, which is basically how you could describe most of Mara's garments. 
What To Try From Mara Hoffman
Mara Hoffman is not budget-friendly, so if you want to try before you buy, I highly recommend subscribing to Rent The Runway Unlimited where you can enjoy her line as well as other high-end lines. For $175/month you can wear an unlimited amount of $500+ dresses. 
Once you're in on the cost or enjoying Rent The Runway, I recommend Mara Hoffman for her statement dresses. They are flattering and look great on most women who like to stand out. She has also started putting out extended sizes. I haven't put them on any of my plus-size clients yet, but I am very much looking forward to it.
I am not in love with most of her pant options, but my androgynous or Katherine Hepburn inclined clients will love the pleated wide-leg glam of them. Her current collection has a lot of pieces with an early 90s fabulous vibe, which is off-putting to many of my clients, but I am personally enjoying it. It's so retro, that it's fresh. Think Julia Robert's makeover in Pretty Woman. It's only a handful of pieces, but I thought I should warn you. 
Mara Hoffman Swimwear
Mara Hoffman is famous for her swimwear, but I haven't loved it this summer. With the exception of a few swimsuits, they are not that flattering. I'll update this section next season in case conditions improve. The two best swimsuits this season are the Roni one piece, and the Gabriela one piece.
Where To Buy Mara Hoffman
Here are a few of my favorite places to shop Mara Hoffman:
If you want to save money, for any garment you love, find the right size, and then purchase on eBay. I often do this with high-end garments I wear and love from Rent The Runway. Already knowing what size fits me perfectly, I can purchase it used online knowing I won't have any fit issues.
Photos by Auco Mai & edited by Dayley Photography