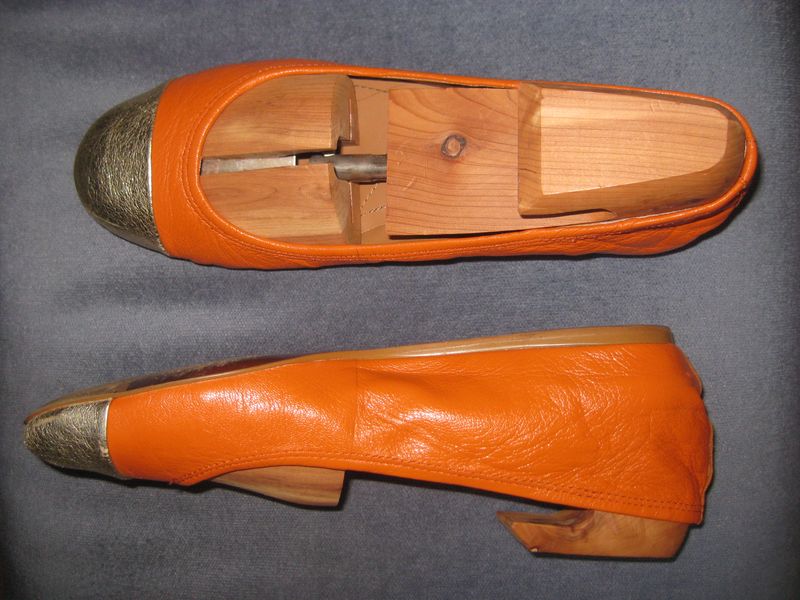 My recent post concerning wardrobe stylist tips and secrets had some wonderful ideas for you, but I realize I left some items out.
Stretching Shoes With Shoe Trees
It seems closed toe shoes, like ballet flats, can be more uncomfortable than a pair of five inch heels. The backs of said shoe seem determined to squeeze the life out of my achilles heel, then leaves a blister to remind me of the abuse, like a selfish lover leaving a small fire in your kitchen. Sometimes though, you fall in love with a ballet flat that has potential for pain. If the shoe is leather your solution is shoe trees. I suppose you could get the shoe professionally stretched, but shoe trees have done a fabulous job for me. Simply insert a size small shoe tree into the ballet flat and let it sit for a week or two. It should loosen up everything real nice like.
This is no secret and not really a DIY thing, but you'd be surprised how many people don't know about boot shapers. Boot shapers are inserted into a tall boot to keep it upright to maintain the shape of the boot and save space. When a tall boot just flops over, it gets creases at the flop fold. Also, as it flops over, it takes up the space next to it versus the air above the boot.
Safety Pin Your Socks
Never lose your socks in the laundry again. Keep each pair of socks safety pinned together, whether they are clean and resting in your sock drawer, dirty in the laundry or tumbling in the washer. The safety pins will not rust, I promise. Since I started doing this five years ago, I have not lost a sock and it cuts time out of clean laundry sorting. I keep a magnetic paperclip holder near my sock drawer full of safety pins so that I am never without one. Every morning, when I get ready for my run, I pull out a pair of socks, unpin the pair, place the safety pin on the magnetic holder and then put the socks on my feet. When I get back from my run, I take off the socks and get the pin back from the magnetic holder. I then pin the socks back together and throw them in my hamper to be washed. I know I am beating a dead duck here, but the only time my socks are not pinned together is when they are on my feet.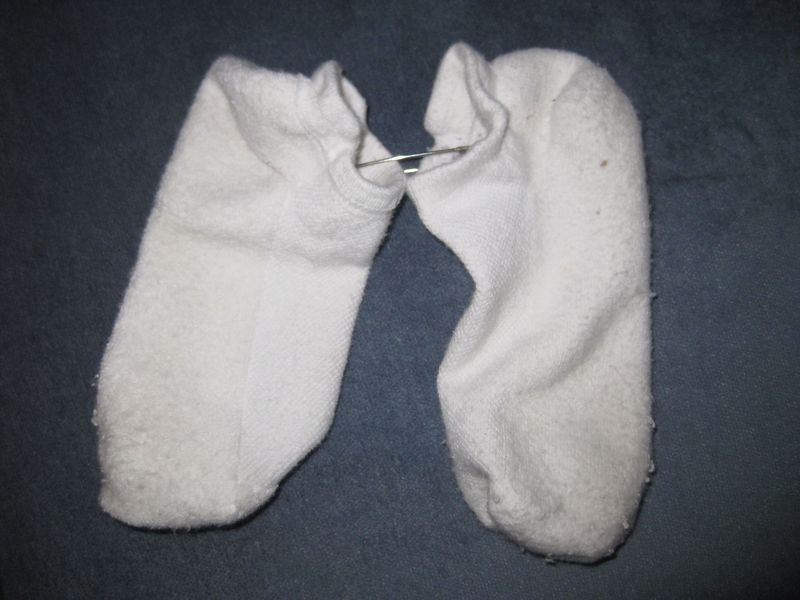 Do you hate to iron? Yeah, me too. Get a steamer. The best is by Jiffy. I recommend the model J-2.
Black Underwear
Alright ladies, the best way to avoid visible period stains on your favorite underwear is to wear only black underwear during menstration. Just put it in your mind, when flowing , get into black underwear. Style doesn't matter, just make it black.
Spray Vodka on Your Clothes
Unless you are a savage drunk or a clumsy ox, your dry clean only garments are not getting covered in stains all that often. More often than not, you end up taking these blazers, jackets and bejeweled dresses to the professional cleaner to eliminate body odor. I actually am a savage, clumsy, drunk ox, so the dry cleaner is necessary for me, but for you normal folks, there is another way to freshen up the armpits or crotch area of dry clean only garments. Fill an empty spray bottle with half cheap vodka & half water. Then turn your blouse or slacks inside out or simply open the jacket, and spray towards the area in need of attention. The alcohol kills the bacteria that produces the I-wear-this-a-lot smell.  This lesson is courtesy of my college days in theatre (nerd alert). By the by, this is not a good idea for silk. The spots of the vodka/water tend to show.