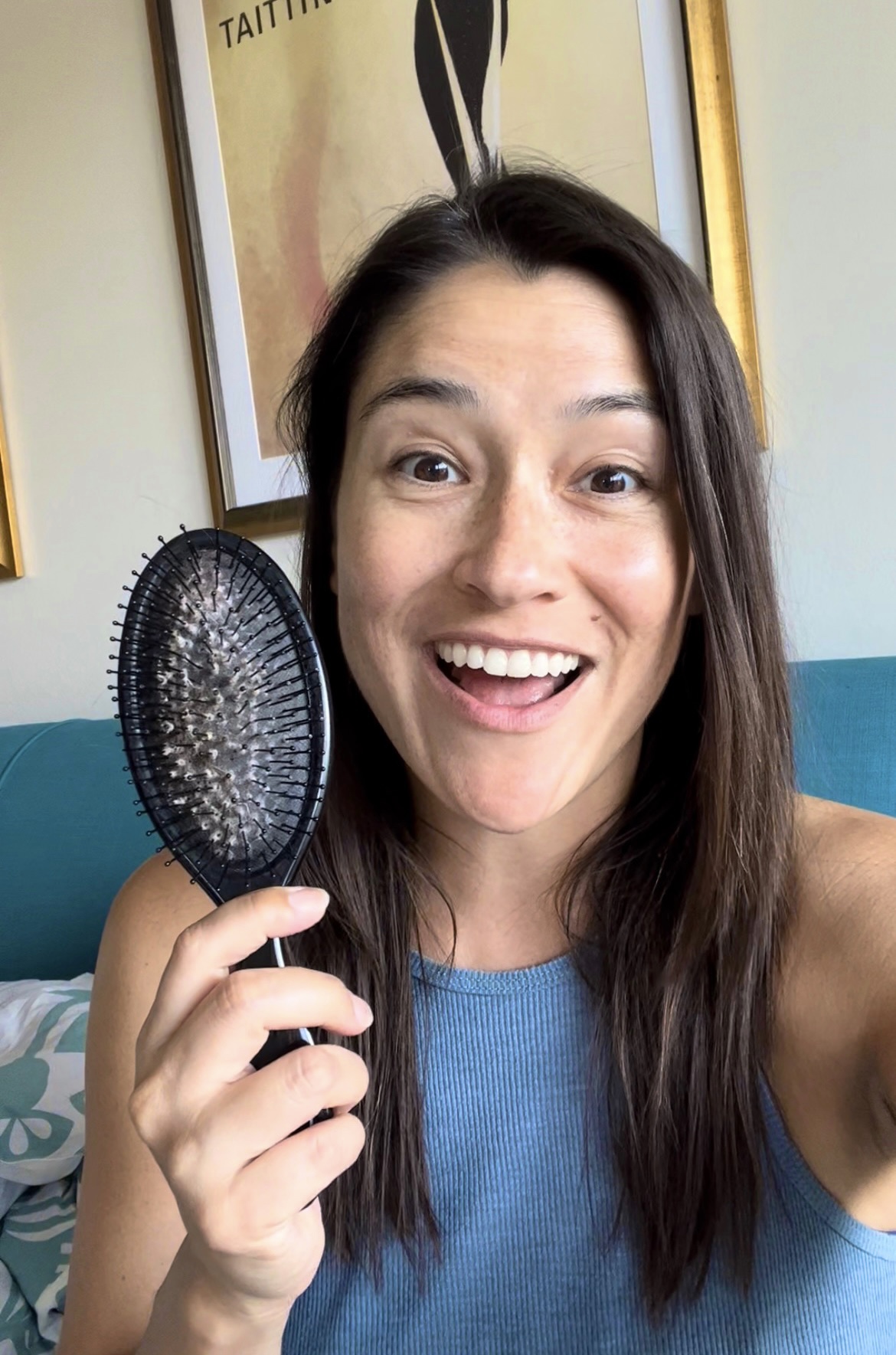 This post is a serious and detailed answer to the age-old question: How to clean a hair brush? When you have a brush covered in stubborn lint, dust, dried-up mousse, hair spray, dandruff, and coagulated sweat, the old tip to "use another hair brush" to clean your hairbrush does little to refresh it. You need to bring in the big guns, or in this case, the tiny tools.
Tools Needed To Clean Your Hairbrushes
These are the tools you'll need to clean your hair brush, using the method I outline below:
Olivia Garden Brush Cleaner (also available here and here; or you can use a comb)
An X-Acto, "hobby" or "crafts" knife. Make sure this is a dull knife. You do not want the heavy-duty X-Acto knife or the "sharpest" knife you can find — it will CUT your bristles and ruin them. 
How To Clean A Hair Brush – How To Clean The Wet Brush
To be super specific, this post is actually answering the question of how to clean the Wet Brush, but this process should work on all plastic/rubber brushes if not more types. I just wanted to clarify that I have only cleaned my own brushes, and I only own Wet Brushes. With that said, let's get started. You can watch the video above and/or follow along with the steps below.
Step 1: Brush Your Brush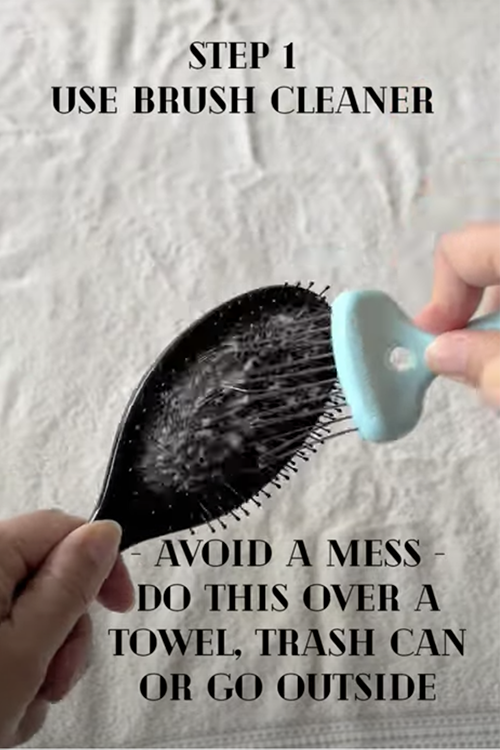 Brush your brush with a comb or brush cleaner. I brushed my brush for about 4 minutes. I recommend doing this over a towel, trash can,  toilet, or going outside to avoid a mess in your home. You could also just go ahead and make a mess and then vacuum it up. 
Step 2: Get The Lint Out of Your Brush With A Safety Pin + X-Acto Knife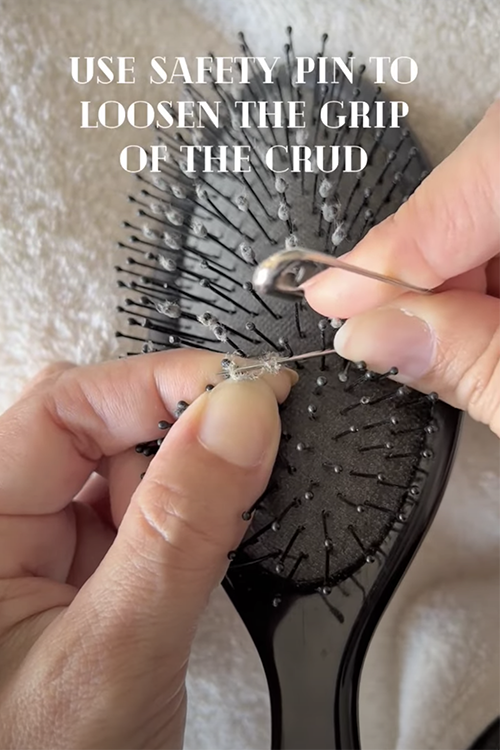 Now it's time to tackle what the brush cleaner wasn't able to remove, such as lint and gunk stuck to the bristles. For this, you will want to alternate using your tiny tools. The safety pin loosens and breaks the grip of the gunk wrapping the bristles, while the X-Acto knife cuts through it. Use the brush cleaner every couple of minutes to remove anything you unstuck. This part of the process should take about 20 minutes if you regularly use the brush cleaner throughout. It will take longer if you don't.
Step 3: Wash Your Hair Brush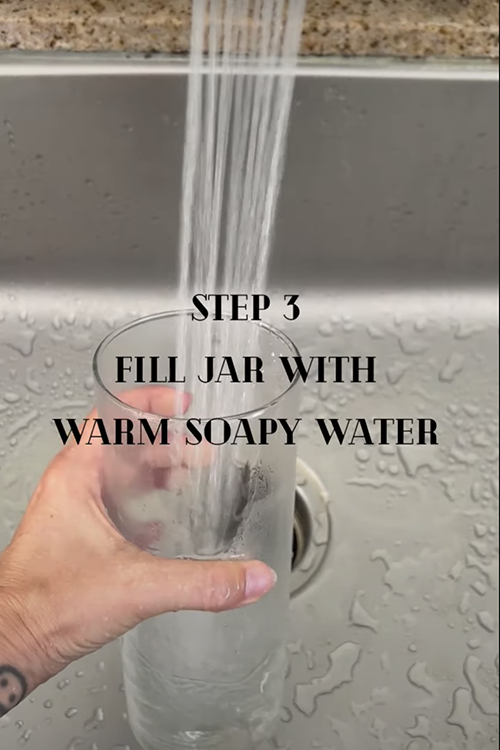 Next, you will want to remove any powder or residue remaining on your brush by soaking it in warm soapy water. I recommend using a vase or tall drinking glass for this. Stir the brush a bit to mix up the soap and let it sit for an hour. 
Note: The brush will float, so put a tiny jar on it to weigh it down.
Step 4: Dry Your Brush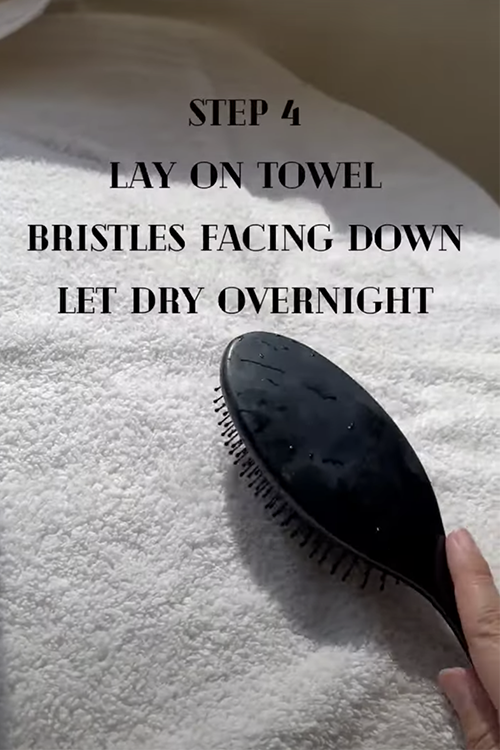 After your brush has been soaking for an hour, take it out of the soapy water and rinse it off with cool water. Then, you'll want to lay your brush with its bristles facing down on a towel to dry overnight. The next morning it will look new again! Seriously though — check out those before and after photos. 
How To Clean A Hair Brush: Before & After Photos