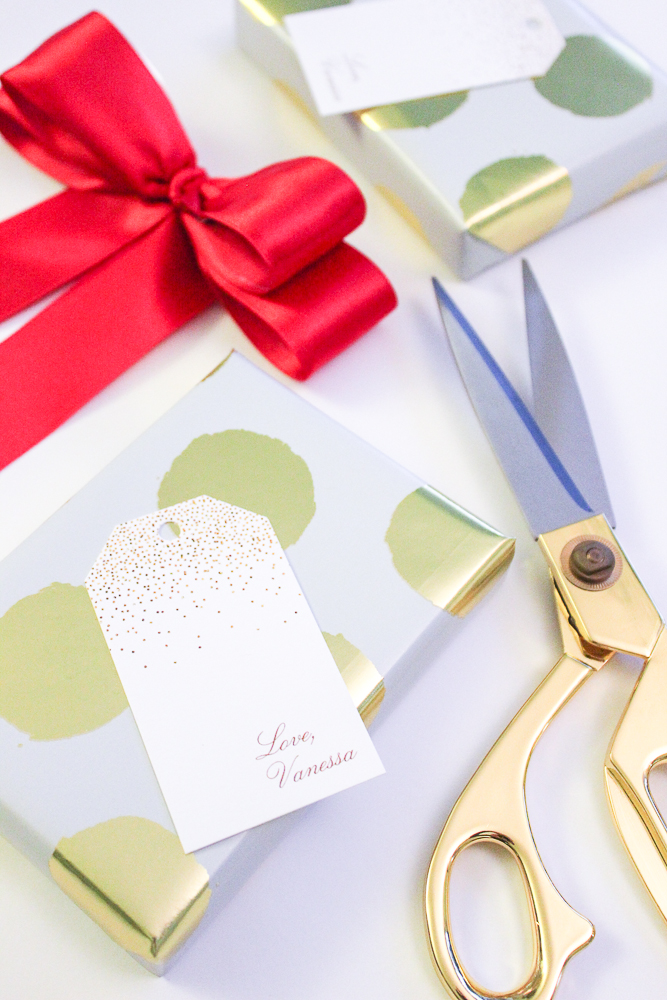 Updated November 5, 2017
He who said, "It is better to give than to receive," must have given awesome gifts. It's truly a phenomenal feeling to watch someone light up and express authentic delight when you give them the right gift.
Like many amazing feelings, the alternative sucks. Watching the face of someone receiving a thoughtless, cheap, or mediocre gift is the pits. Besides feeling disappointed in yourself, you get the added bonus of feeling guilt for wasting money and adding another consumer good to the world that someone didn't even want. To cease the disappointment and up your gift giving game, here are some tips on how to give the best gift…
Pay Attention
Pay attention to the people in your life. What do they like? What do they desire that they do not get themselves? What do they always need or want? Keep notes on your loved ones on your cell phone under their contact information. I even keep the sizes of my loved ones under their contact information. When gift giving time comes around, you have loads of ideas and all the information you need to get it. You should take these notes year round. In fact…
Shop Year Round
Don't wait for a birthday, holiday, or anniversary to come around to start your shopping. By the time you receive the paperless post invitation to your best friend's birthday party, there's a slim chance you're going to find the perfect present in time. Instead, keep your eye out for gifts year round. I literally have a little spot in my entry closet for these gifts.
Personalize Your Gift
Zazzle.com has a ton of personalized gifts from beer glasses to jewelry. One of my favorites is the Intersection of Love print. I also adore monogrammed pieces. J.Crew monograms their bags for $10, and Gigi New York has a marvelous selection of chic leather handbags available for complimentary monogramming.
10 Perfect Gifts Ideas To Have On Hand
Whether it be a hectic schedule or a last minute invite, sometimes you need a good gift FAST. Solution? Store a few preemptive presents that most anyone would love. Here are some great gift ideas to keep on hand…
Wine – Keep Pinot Noir, Sauvignon Blanc, and your favorite bubbles on hand so you always show up to a party with an appropriate and tasty gift that corresponds to the host's general wine preference.
Gift Cards to a hip restaurant – In San Diego, I recommend Cucina Urbana. It never goes out of style.
Hanky Panky panties – They come in one size that comfortably stretch to fit women size 0-12.
Beauty Goody Bag – The bag should contain beauty products that would suit any gal's skin tone, like a travel size mascara (mini mascaras can come in .13 oz – .16 oz), your favorite lip balm (mine is Dr. Bronner's Organic Naked lip Balm), and a 7-free nail polish, like Deborah Lipmann. If you are creating multiple beauty bags, save money by breaking up the Midnight Garden Set and popping the separated polishes in each beauty bag.
Cell Phone Gadgets – iPhone users would adore an extra pair of genuine Apple earbuds. Another amazing gift idea is a portable cell phone charger.
Massage Gift Certificate – This really is the best gift. I gave one to my Dad who would never get a massage, and even he liked it. It was something he would never do for himself. The only time this isn't an easy go-to is for someone who is loyal to a particular masseuse.
Fabulous Printed Scarves – Unique printed scarves are easy to keep on hand and work for just about any stylish woman. For the lady that needs help with said scarf, e-mail her a link to how to tie a scarf videos.
Movie Tickets – Whether you always go, or never go to the cinema, movie tickets are perfect. For those that never go, they get to see what's out there.
Stretchy Garments – Sizing and fit can be difficult, but when you gift stretchy garments they are almost guaranteed to fit. This can be anything from a cute printed t-shirt to this yummy skirt.
Cards – Sometimes the best gift is just a card. Stock up on funny, lovely, and beautiful cards so you have one ready to go when you need one.  I often stock up on cards at Trader Joe's. They have such a charming and inexpensive collection of cards.
This post was sponsored by Paperless Post.