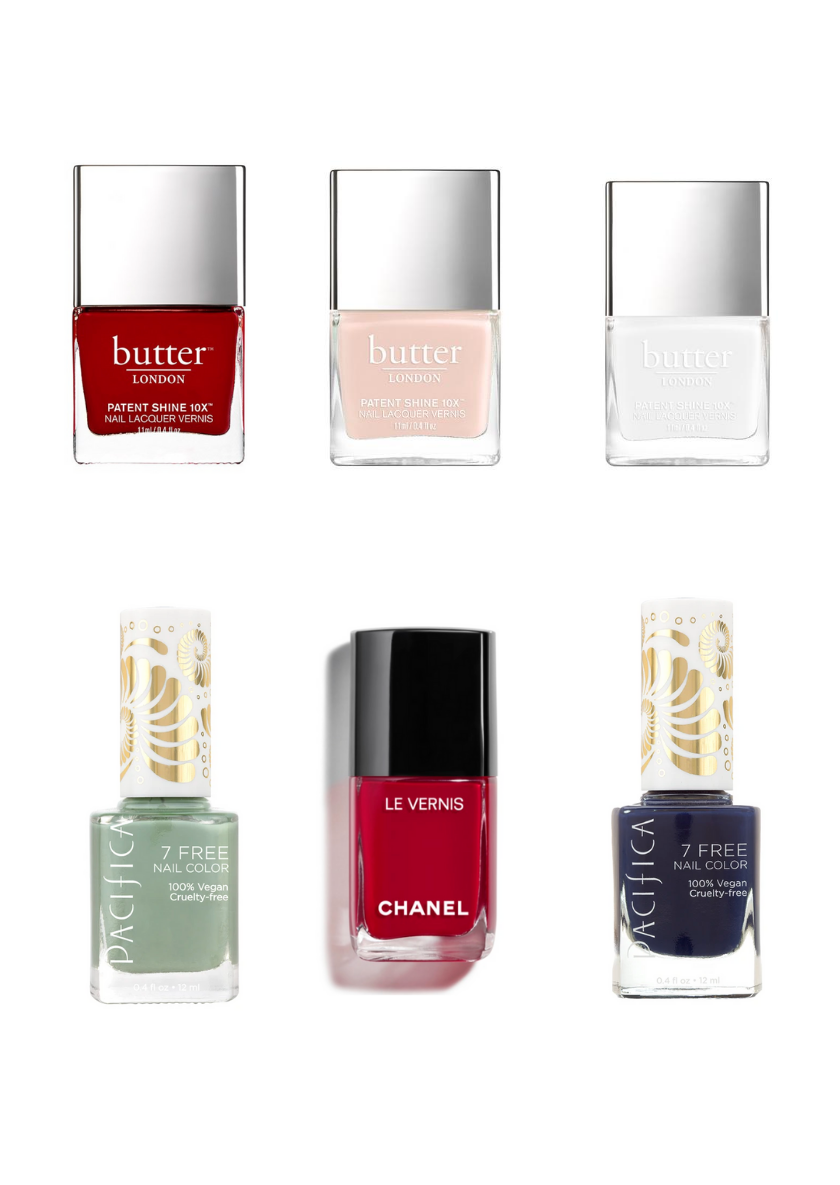 Best Clear Nail Polish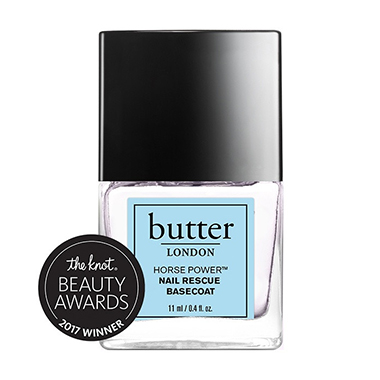 What nail color goes with everything? A clear nail polish is the true universal polish. I know this is obvious, but I do love the shine of a clear coat and not all clear polishes are created equal. The only clear nail polishes that touch my nails are JINsoon Strengthening Base Power Coat Nail Lacquer and Butter London Horse power Nail Rescue Basecoat. They don't just add that yummy shine, they also strengthen your nails. On top of that, they don't contain toxic chemicals like formaldehyde, toluene, DBP, and formaldehyde resin, to name a few. Besides the lack of toxic Ingredients, JINsoon Strengthening Base Power Coat Nail Lacquer contains biotin, diamond particles, phycoCoral, and methiopeptide, while Butter London Horse power Nail Rescue Basecoat contains horsetail extract, biotin, vitamin B, and calcium.
What Is 7-free Nail Polish?
All nail polishes recommended in this post are free of certain toxic ingredients that are contained in many popular nail polishes. Polishes without these toxic ingredients are referred to as 3-free, 5-free, 7-free, or 10-free in reference to the three, five, seven, or ten toxic ingredients they don't include in their nail polish formulas. For instance, most of Butter London's nail polishes are 10-free, which means they don't contain Formaldehyde, Formaldehyde Resin, DBP, Toluene, Camphor, Ethyl Tosylamide, Xylene, or TPHP to any of its nail product formulas.
What Nail Color Goes With Everything?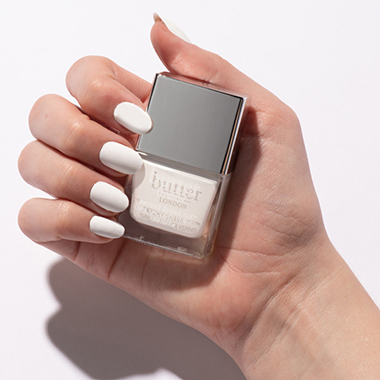 Clear nail polish is all well and good, but it's not even a color and that's not what you came here for. So, let's get on with it.  The nail polish that goes with everything is… drumroll… white or off-white. It truly goes with EVERYTHING without exaggeration. Just make sure your white polish doesn't have any grey in it. Otherwise, it will look dirty. Below are my favorite white nail polishes:
Butter London Cotton Buds (10-free) $18
Zoya Purity (10-free) $10
Second Most Versatile Nail Color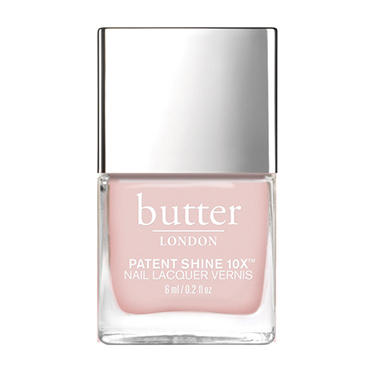 My second go-to nail polish color is a milky pink or light pink. It's almost as versatile as white and off-white nails. It's like someone took a cup of milk and put a drop of red in it. Here are my favorite, less-toxic milky pink nail polish colors:
Butter London Twee (10-free) $18 $14
Butter London Royal Blush (8-free) $12
Zoya Sari (10-free) $10
What Bold Color Nail Polish Goes With Everything?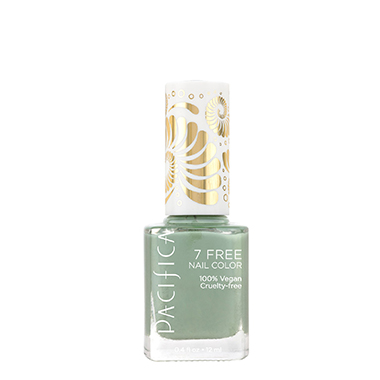 If you want something bolder, a soft, green-like sage will do the trick. (Kind of like the most versatile jacket color.) A sage toenail polish will work with black, brown, soft pink pinks, medium blues, dark blues, orange, white, yellow, and grey. The week I had sage green toes, every client asked if I had coordinated my polish with my outfit. In response, I admitted no, this color just happens to complement a rainbow of outfits. It just doesn't go with red, bright pinks, baby blue, all purples, and silver. Here are my current favorite less toxic sage nail polishes:
Pacifica Safari Vibes (7-free) $9
Zoya Sage (10-free) $10
Another statement nail polish color that goes with most clothing colors is navy. It pairs beautifully with brown, white, green, red, yellow, orange, pink, and grey. It can even act as a pop of color with muted looks and doesn't ruin a black outfit either. You want to make sure your navy nail polish is not too dark and not too royal. Here are my favorite less-toxic navy blue nail polishes:
Deborah Lippmann Fight The Power (7-free) $20
Pacifica Midnight Rambler (7-free) $9
Is Red Nail Polish Versatile?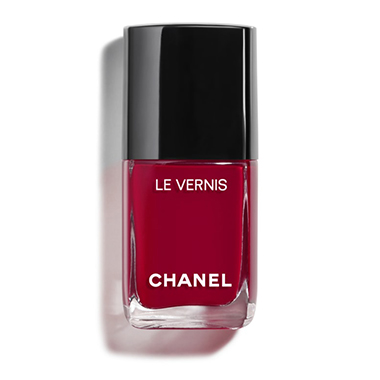 I adore a beautiful "lipstick" red nail, but it is not as versatile. It clashes with muted neutrals, earth tones, pastels, orange, and green. Red goes best with navy, black, white, grey, yellow, and bright pinks. But I couldn't resist including my favorite less-toxic red nail polish in this post:
Chanel Pirate (5-free) $28
Butter London Her Majesty's Red (10-free) $18