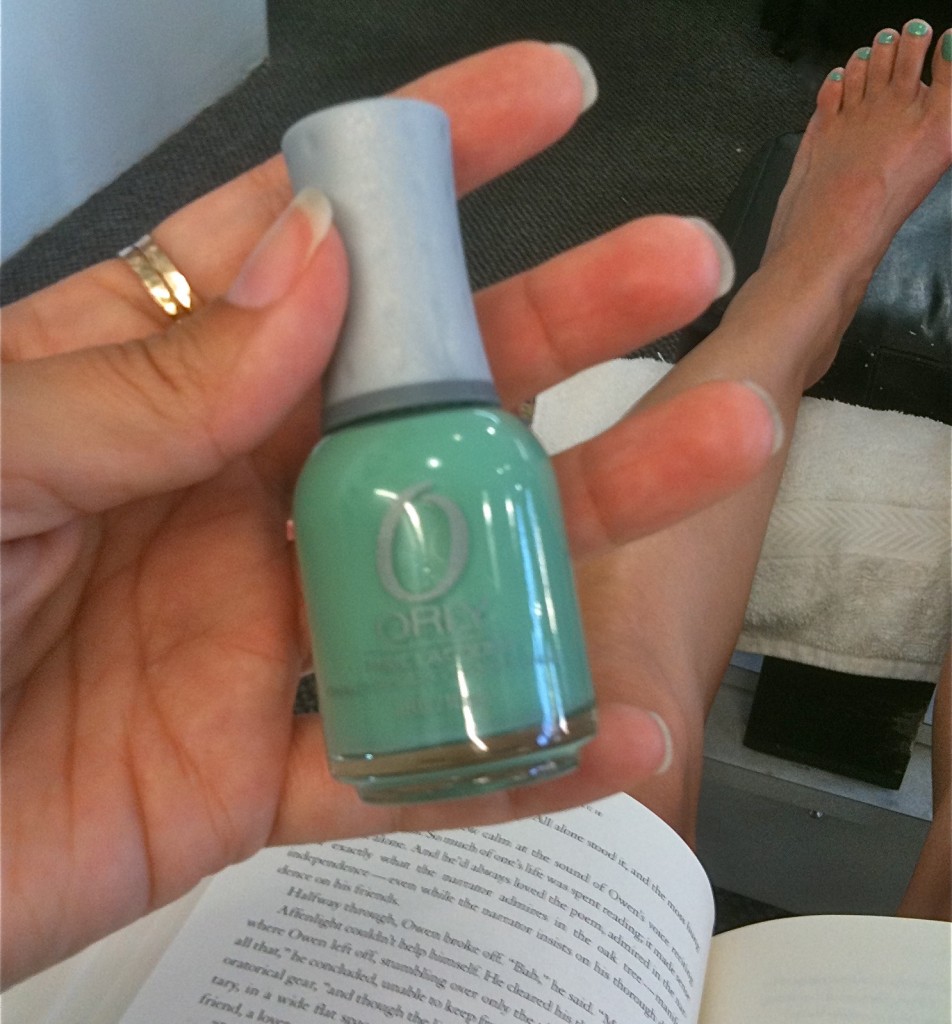 What toenail polish goes with everything? A clear nail polish is the true universal language of everything goes, but if you want something more bold, you'll be interested to know a soft or deep blue-green will do the trick. Specifically speaking, Orly's Ancient Jade
will work wonderfully with practically any outfit you have, save a garment in that hue, but, seriously, how often do you wear solid colored aqua clothing? Usually this is a shade that is used as an accent in a print, not an entire garment – most designers know this color does not belong near the face. It will wash out most skin tones, making it perfect for the feet… or fun jeans.
As for the rest of the spectrum, a blue-green toenail polish will work with black, brown, silver, gold, purple, pink, medium blues, dark blues, red, orange, white, yellow, burnt sienna, grey, and so on. The week I had Ancient Jade toes, every client asked if I had coordinated my polish with my outfit. In response, I admitted no, this color just happens to go with everything. Unlike red, which will clash with everything accept neutrals and black which will interrupt earth tones, blue-green toes are a fun way to compliment a rainbow of outfits.