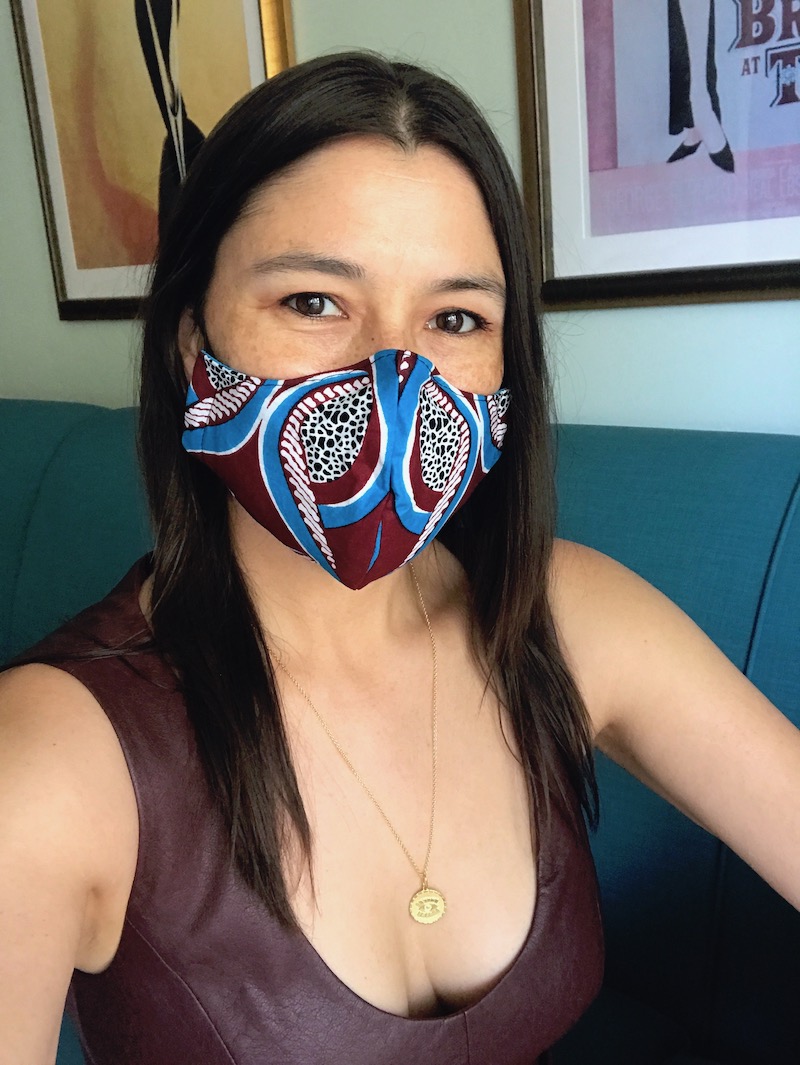 Wearing a face mask is essential for slowing the spread of coronavirus. I recently shared a post on Stylish Reusable Face Masks that you all loved, but I know we have all been struggling a bit to get comfortable with our new face accessory. Here are some great tips I have learned to ensure the best protection while wearing a facemask, as well as tips for how to style a face mask.
How To Wear A Face Mask
Wash your hands or disinfect them with hand sanitizer before putting your mask on.
Your mask should fit snugly with no gaps on the side of your face — tighten the elastic or ties if necessary to ensure a snug fit. The mask should also cover your entire nose and chin.
Once you're outside avoid fidgeting with your mask. Leave it in place and don't move it up or down.
When removing your mask be careful not to touch your eyes, nose, or mouth. Touch the ties or elastic to take the mask off — do not touch the front part.
Wash your hands immediately after taking your mask off.
You should also regularly wash your mask depending on the frequency of use. If you're using it daily you should wash it daily. (This is why it's not a bad idea to invest in a few so you can have them in rotation).
(Face masks tips via the CDC, WHO, and New York Times.)
How To Style A Face Mask
Now that we know the best way to wear a face mask, here are 10 tips on how to style a face mask:
It's all about the eye makeup — define the eye or get creative!
Don't wear face makeup. It gets all over the mask and feels gross.
Skip lipstick too for the same reason.
Skip dangling earrings, and wear studs instead.
Wear v-necks and scoop necks to counter the shortening effect of a face mask.
Delicate necklaces complement a face mask.
If you don't have access to medical-grade face masks, go for a printed face mask.
Color match your outfit to a shade in your mask, as pictured.
Wear solid-colored clothing with a printed face mask.
Purchase at least three face masks that complement the color palette of your wardrobe.