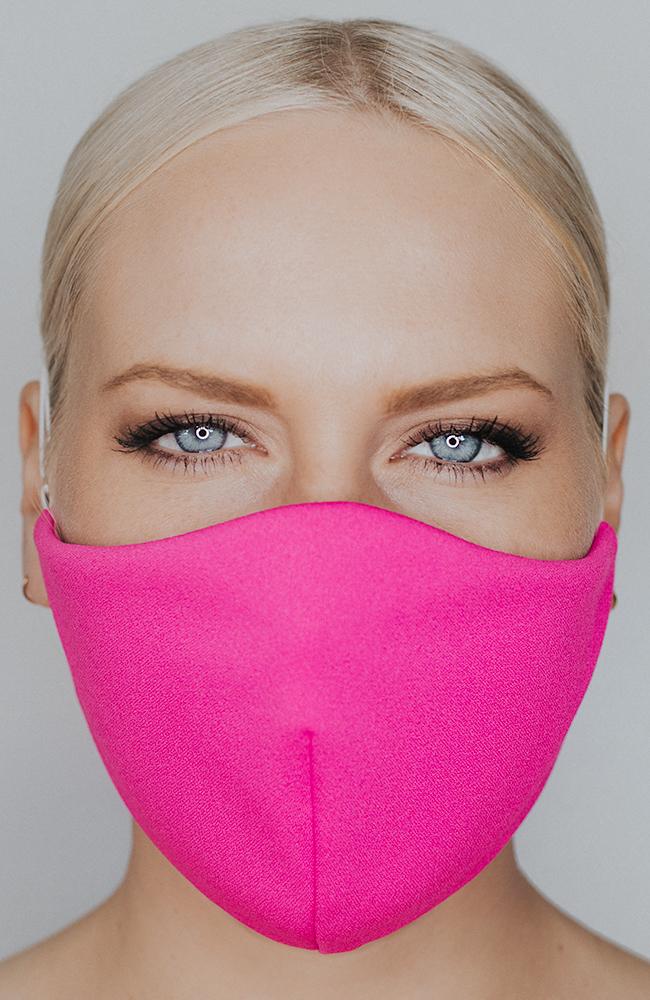 Face Coverings Are Now Law In Many Cities
In many cities, due to COVID-19, you are now required by law to wear a face-covering when you are within 6 feet of anyone outside your home. This means you need to cover your nose and mouth with a mask or some sort of fabric when going to the grocery or the post office, picking up takeout, or running other essential errands. For reference, Los Angeles put this into effect on April 10th. San Diego County's law will go into effect on May 1st.
For a refresher on the effectiveness of masks, a 2008 study in BMJ found that medical masks halted the spread of respiratory viruses from likely-infected patients. In particular, studies on the 2003 outbreak of SARS — a cousin to the coronavirus that causes COVID-19 — found that masks alone were 68% effective at preventing the virus. By comparison, washing hands more than 10 times a day was 55% effective. A combination of measures — hand-washing, masks, gloves, and gowns — was 91% effective.
Many of us still don't have access to medical face masks though. Home Depot shows rows and rows of masks all sold out, and not sold in stores. Amazon seems to be the only one with disposable face masks in stock at the moment. However, the statement below each one saying "not proven to reduce transmission of disease" doesn't give me the warm fuzzies for viral protection, and they're certainly no show stopper style-wise.
Do Stylish Machine Washable Face Masks Stop The Spread Of Coronavirus?
When I alerted my community to this upcoming post on stylish machine washable face masks, many of my readers said they wanted to know the effectiveness of the masks I would feature. To assist with transparency, a firefighter friend of mine sent me this infographic breaking down the effectiveness of each type of mask available. I tried to track down the person who made it to confirm its accuracy, but I couldn't. Still, I thought it was worth sharing.
For more information on the effectiveness of different kinds of masks, The New York Times has this fantastic article, with an emphasis on reusable face masks. Basically, a cloth mask is good for keeping your germs to yourself, but not great at keeping germs out. Here are some tips to increase the effectiveness of any face mask:
The mask must fit snugly on your face.
Wash your hands before you put your face mask on.
Wash your hands before you take your face mask off.
Then wash your hands again once you have the face mask off.
After reading this post, go to my How To Style A Face Mask post for tips on feeling more comfortable and looking put together when sporting a face mask.
How To Wash A Reusable Face Mask
When it is time to wash your reusable face mask, the CDC says a washing machine will clean it properly. I recommend hot water with standard detergent. You can also just boil it in a pot on the stove for 10 minutes. Then launder or wash as usual. This works for most of the stylish face masks listed below, but there are two masks that recommend hand washing with cold to warm water. If you are itching to use some heat on them, put them in the dryer for 20 minutes before hand washing them. Make sure they are dry when you put them in the dryer to prevent damage.
To Summarize: The stylish machine washable face masks featured here are not very effective at keeping out germs, but they are definitely better than nothing. And a cloth mask does effectively keep a sick person's germs to themselves. This is especially important right now since so many people with coronavirus show mild to no symptoms. To slow the spread, it's important we behave and dress as if we have it. But that doesn't mean we can't look fabulous doing it!
Wolford Care Mask In Black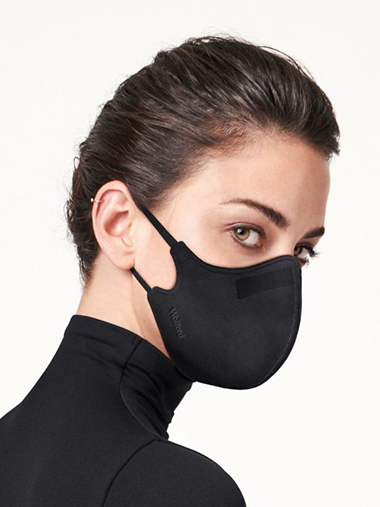 Made by tights company Wolford, this face mask is made of a two-layers of microfiber fabric, which means you know it's soft. It also has a water-resistant finish and an adjustable nose piece.
Vida Protective Mask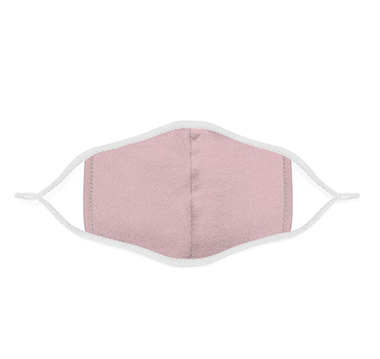 The Vida Protective Masks have adjustable straps and a nose piece to ensure a snug and comfortable fit. They're made up of two layers of 100% cotton fabric and each mask comes with one of Vida's five-layer carbon filters. Just make sure you take the filter out before sticking the mask in the washing machine — and make sure to change your filter every 7 days.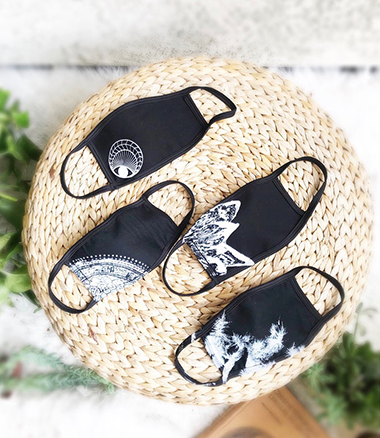 The BlondePeacock's masks are all 100% cotton and double-layered. These masks are also Unisex, one size fits all.
OriKelly Face Mask With Filter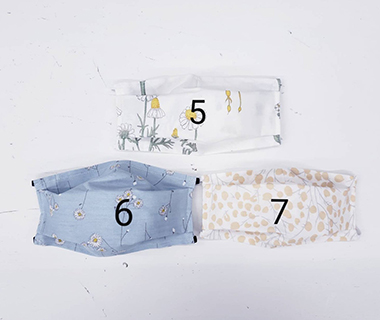 These Etsy masks by Orikelly contain a filter pocket on the inside that works with any type of paper filter, including any type of N95 filter. According to the NYT article I mentioned earlier, paper towels and coffee filters can also work as mask filters — one study found paper towels blocked between 23-33% of particles. The face mask comes in one size, but these masks come with an "ear guard" that connects the elastic in the back of your head instead of behind your ears. You can also knot the straps behind your ears to get a custom fit if they are too big.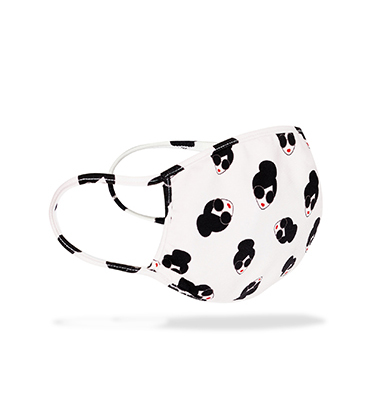 I was so surprised to see Alice + Olivia making stylish face masks, but this is the new normal. Their face masks are double-layered and made up of a jersey-blend. The stitching can be removed to add in a filter if desired. For every mask purchased they also donate one to communities in need. This mask comes in one size. I am unsure of the fit.
TEGAA Stylish Machine Washable Face Masks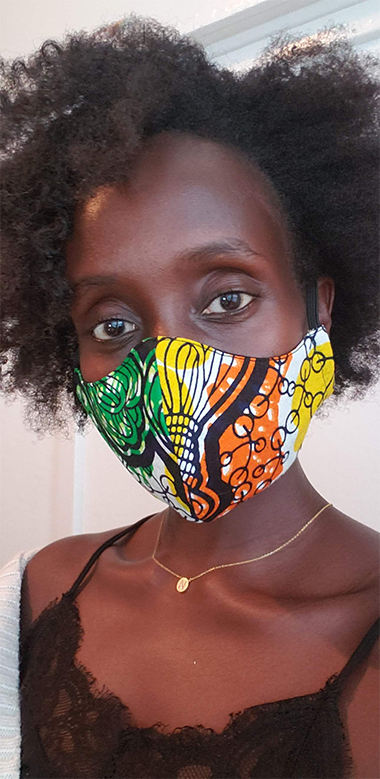 I especially like Tegaa's face mask for its four cotton layers, and the wired nose area so you can get a closer fit. It's also very comfortable for being so form-fitting. This mask comes in one size, but I would call it a S/M. It fits my face well, but I could imagine someone with a bigger face being comfortable as well.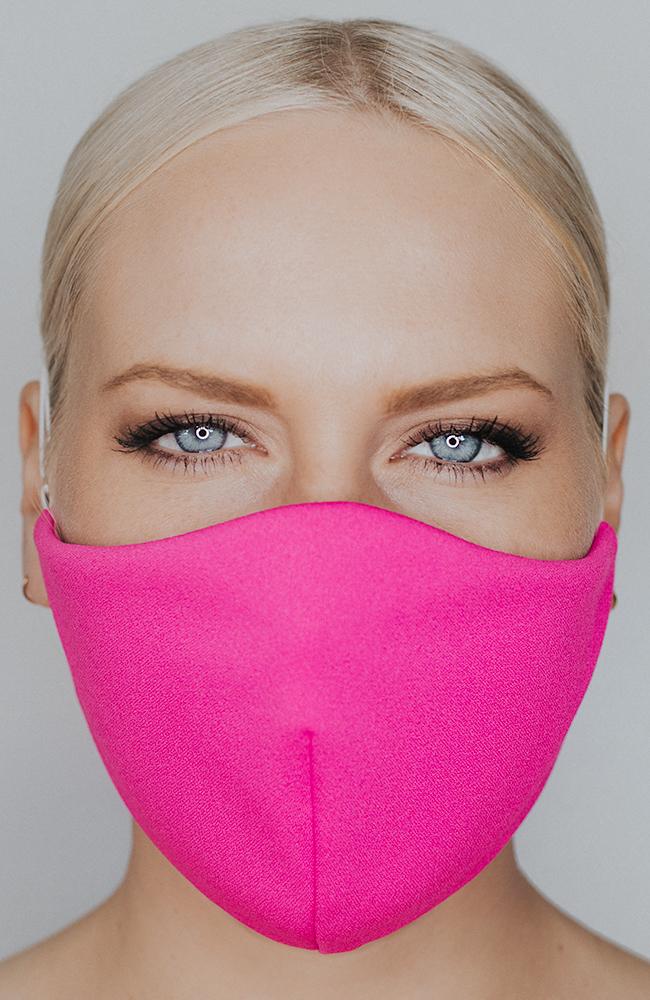 Katie May is making the most stylish face masks on this list and I am loving the triple-layer construction. This is also the only face mask on the list that comes in more than one size. You can add an additional filter, and the adjustable straps will not bother your ears since they go around your whole head. They are touting 65% effectiveness with their masks — the high effectiveness is accurate in reference to keeping your germs to yourself, not at keeping other germs out. I think we all know that by now, but here is another study discussing this from Cambridge.
Unfortunately, this one is not machine washable. Hand wash this mask in lukewarm soapy water using an ivory or clear mild hand soap.  Once thoroughly cleaned, remove from water and lay flat to air dry. Iron using the lowest setting and tap the iron on the surface of the lining to press. Do not soak your mask for an extended period of time. Do not machine wash. Do not wash in hot or scalding water.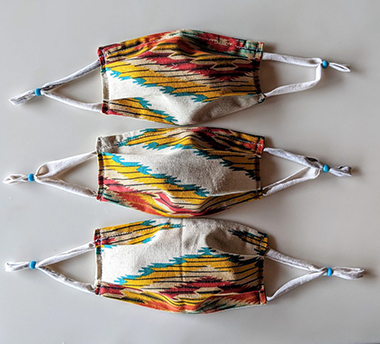 Skydive Yosemite usually offers skydiving with views of Yosemite, but now due to COVID-19 one of their parachute riggers with a fashion degree is making their Bandido Safety Masks. Each mask has three layers of cotton and linen blend fabrics. The "medical personnel" masks come with a pocket to insert a filter.
Everbrand 4-Layer Antiviral Mask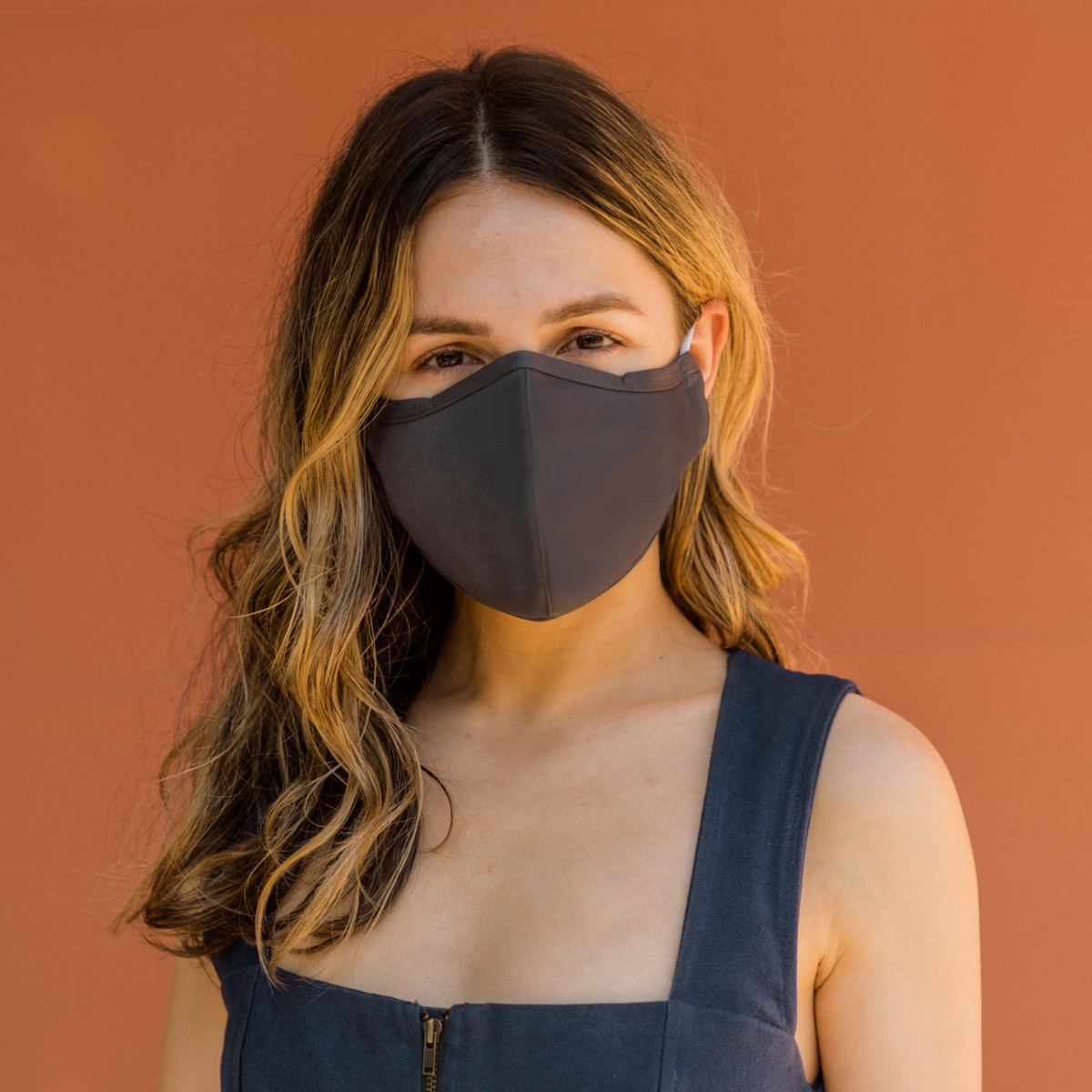 The Everbrand 4-Layer Antiviral Mask is, you guessed it, made up of four different layers. The outer layer is water repellant, and the three inner layers are treated with Agion technology, an antibacterial additive that has been proven to be effective against other viruses, like SARS and H5N1. There's also a nose clip to secure it in place, but comes in only one size. I believe this face mask is better for bigger faces. I should note though, this face mask is not machine washable. They recommend hand washing the exterior with cold water and detergent every day – which makes sense anyhow if you are wearing it everyday.