Updated January 2019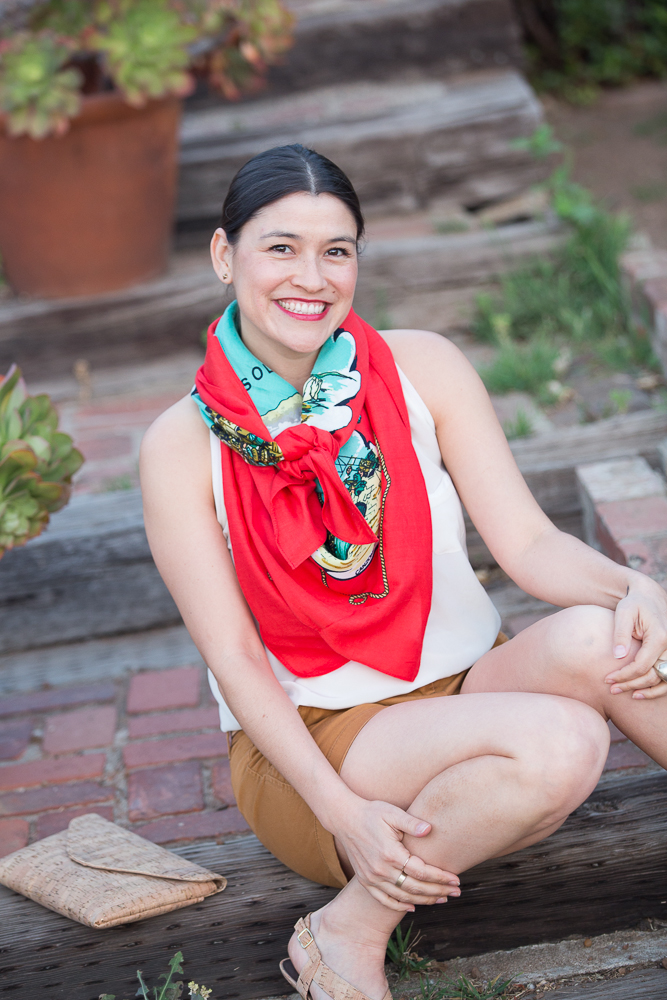 A summer scarf, by my definition, is a brightly-colored scarf made from a cotton, rayon, light-weight cashmere, or linen blend. A large one tends to be 40-55 square inches. It's a size so bizarre that people often have no clue what to do with it, but it actually has a lot of uses. When I don a large square summer scarf, I use it to protect my neck and shoulders from the sun and to keep warm when summer nights get cool. It's also useful as a pillow on an airplane, and in a pinch, as a teeny-tiny picnic blanket.
I know what you're thinking. Those examples listed above are all impromptu uses for after you leave the house. You want to know how to wear a large square scarf before you take it off and use it as a blanket at the park. Well, Nordstrom created one of my favorite scarf tying videos, which includes four ways to tie a large square scarf. They show you how to tie four different scarves, so if you want to jump to the large square scarf tutorial it starts at 1:43.
How To Tie A Large Square Scarf – The 'Cowgirl Tie'
Since they do such a good job of describing the four ways, I am going to jump right into my favorite large square scarf look, which they refer to as the "cowgirl" tie. I don't care for that name, but I have been doing this tie for so long that I don't remember what I called it or how I learned it. It was so instinctive that it had no name, but for now, I shall call it the "humongous mutant ascot." To create this giant ascot/cowgirl look, read these three points, and/or scroll down for the how-to images.
Fold your large square scarf on a diagonal to create a triangle.
Place the triangle shape, point down, in front of you and throw the thinner points of the triangle around your neck.
Tie the triangle points at your neck in a loose double knot and arrange attractively. Voilá!
Where To Buy Large Square Scarves
Now that you're inspired and educated on how to tie a large square scarf, you may want to pick up a new one. I love J.Crew, Tory Burch, and Burberry for summer scarves. Echo also has a few great options.
If you're looking for tips on how to wear a different type of summer scarf, check out my post on How to Wear a Shawl aka the Oblong Scarf.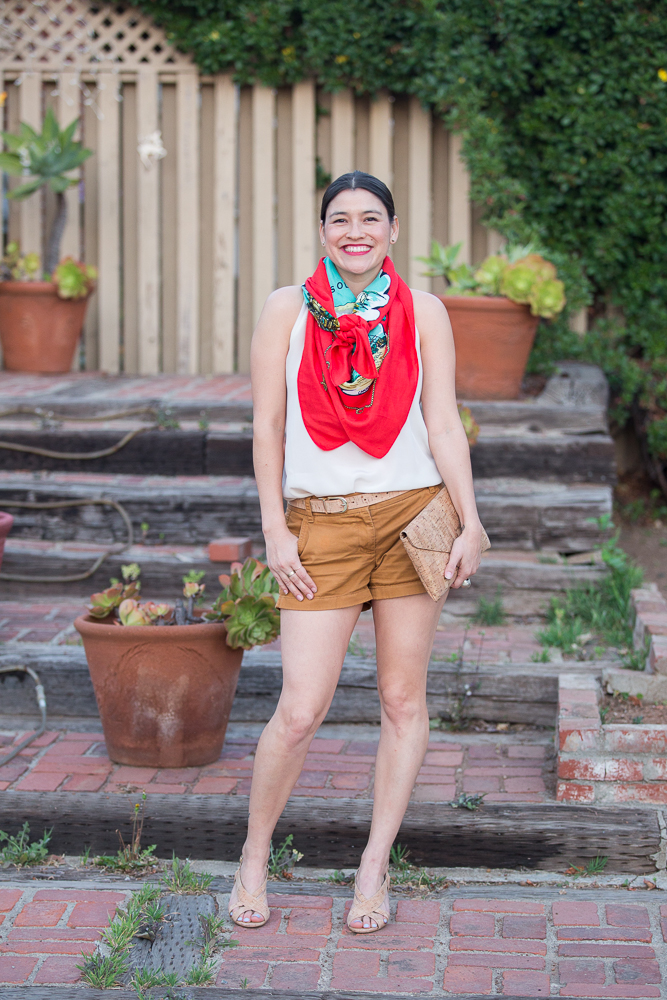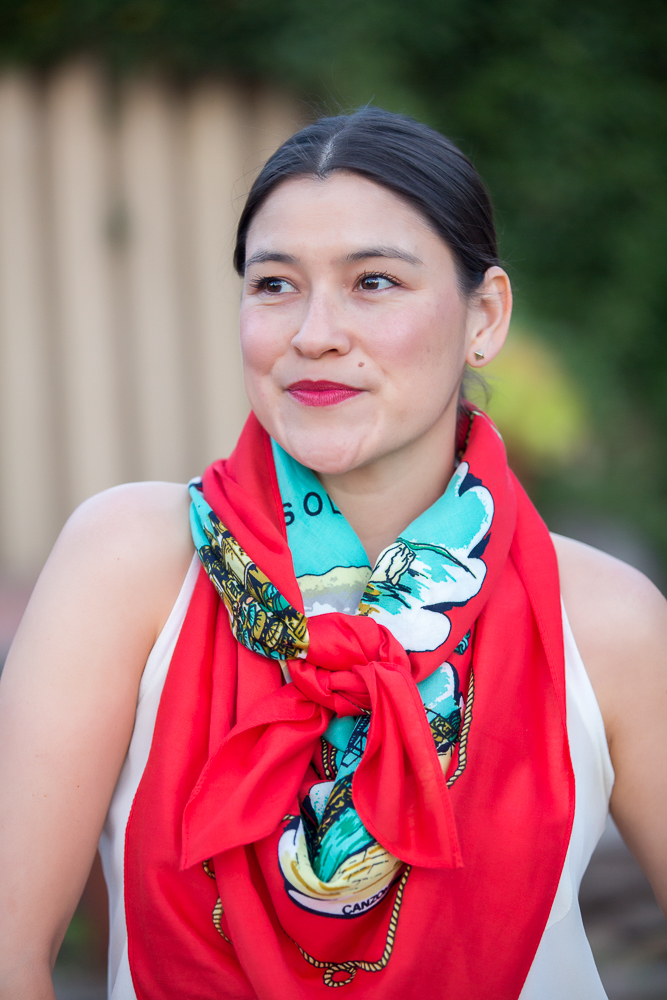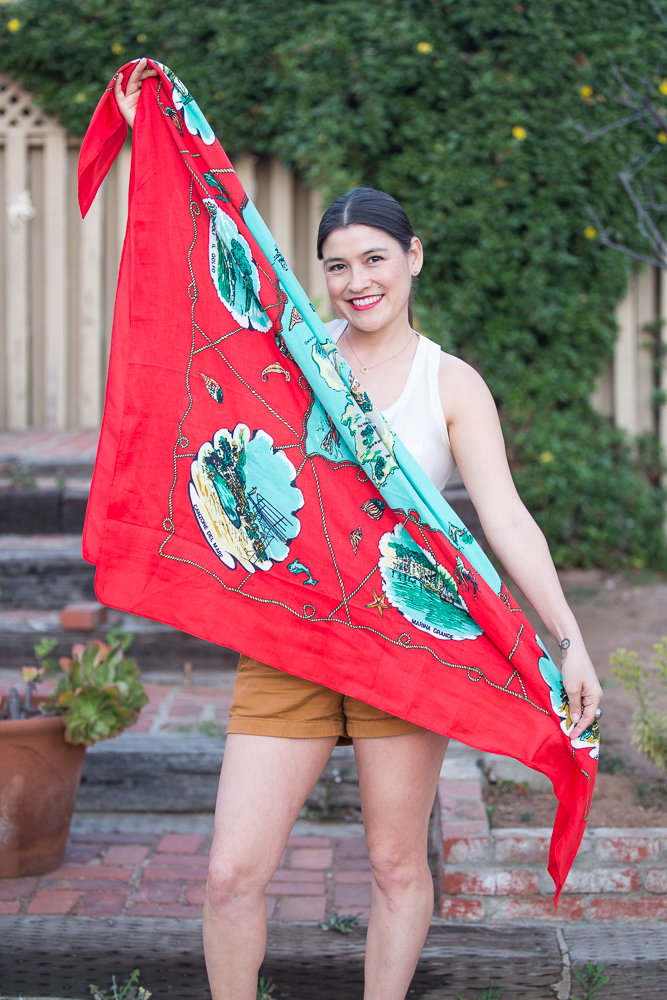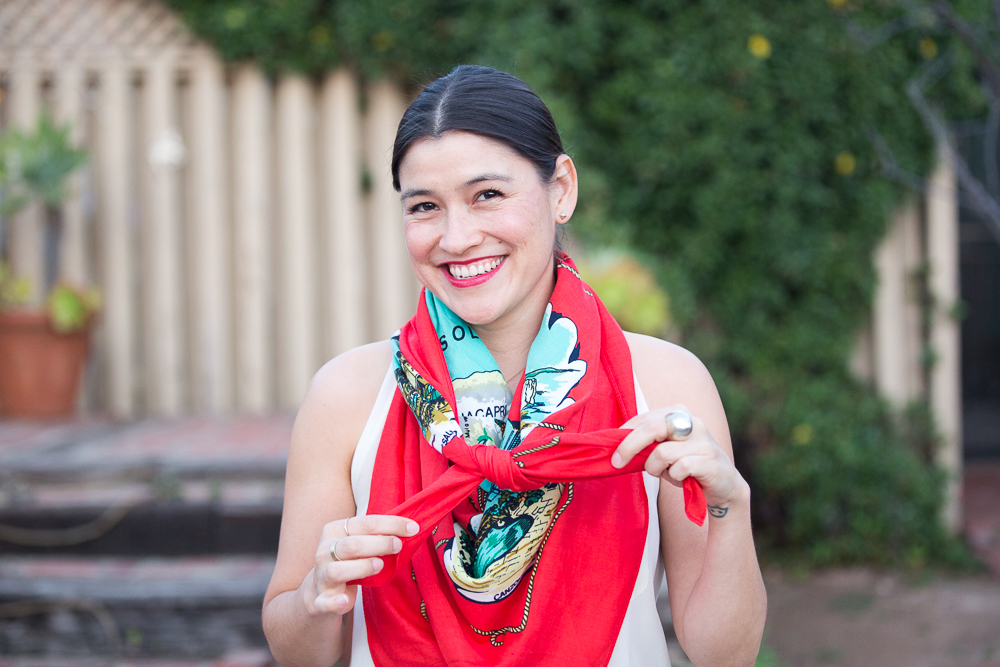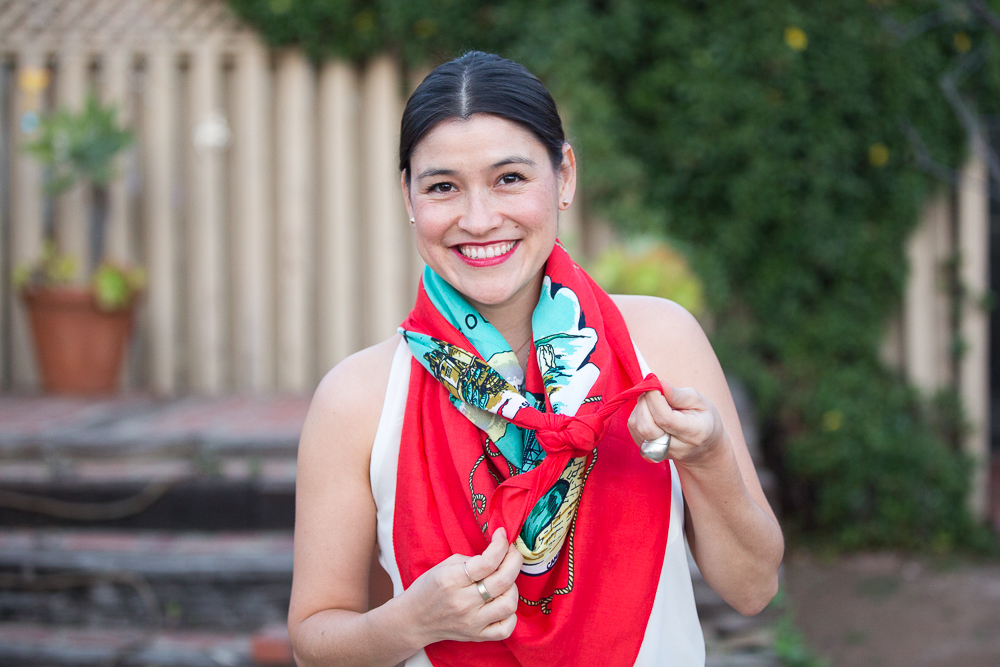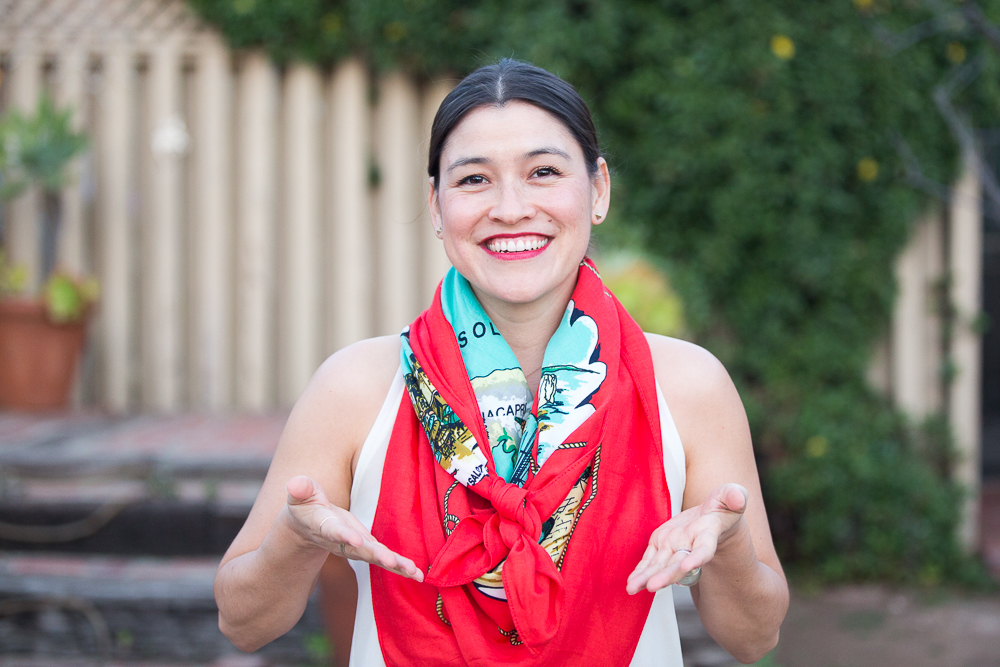 Photography by Robin Dayley