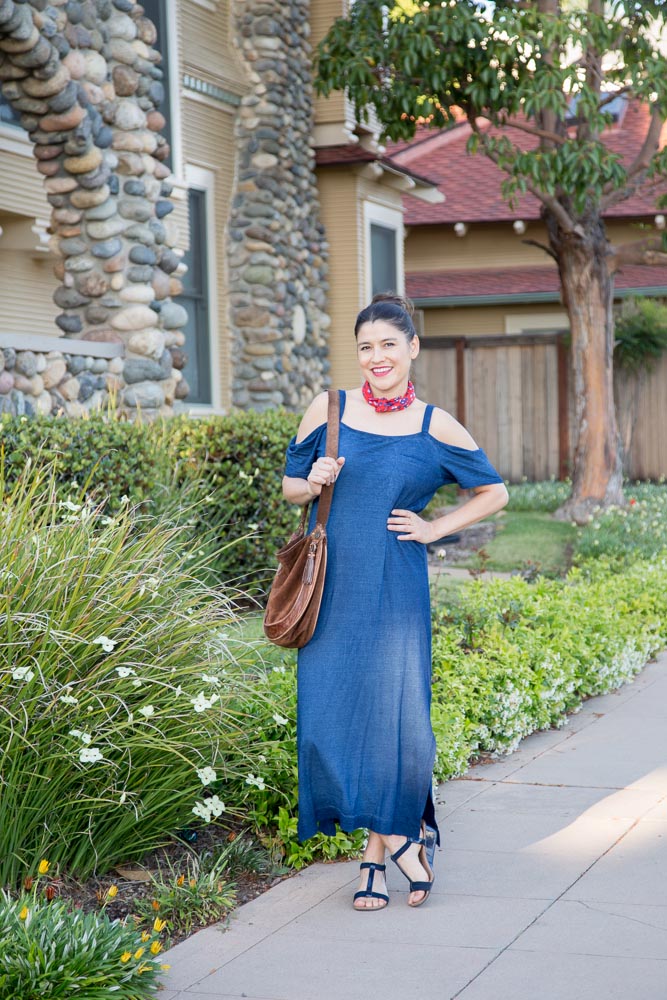 I adore wearing a bandana in place of a necklace on a hot day. It looks 'cool', feels soft against the skin and skips over the discomfort of a metal necklace sticking to my skin from either sweat or sunscreen. I am sure you know that feeling, but you may not know how to tie a bandana into a necklace, so here is a step by step guide…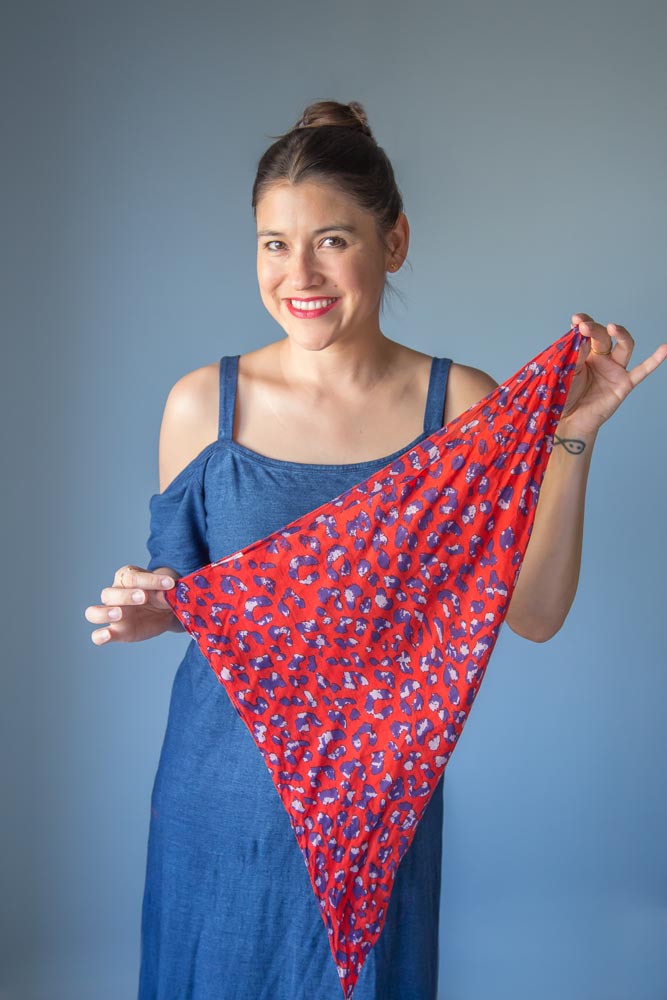 Step 1: Start with a 21-inch square bandana or scarf.
I prefer cotton over silk or polyester since the goal is the ability to sweat and silk hates sweat and I hate polyester. Anthropologie has a fantastic collection of stylish cotton bandanas right now. Target also sells a healthy selection of bandanas.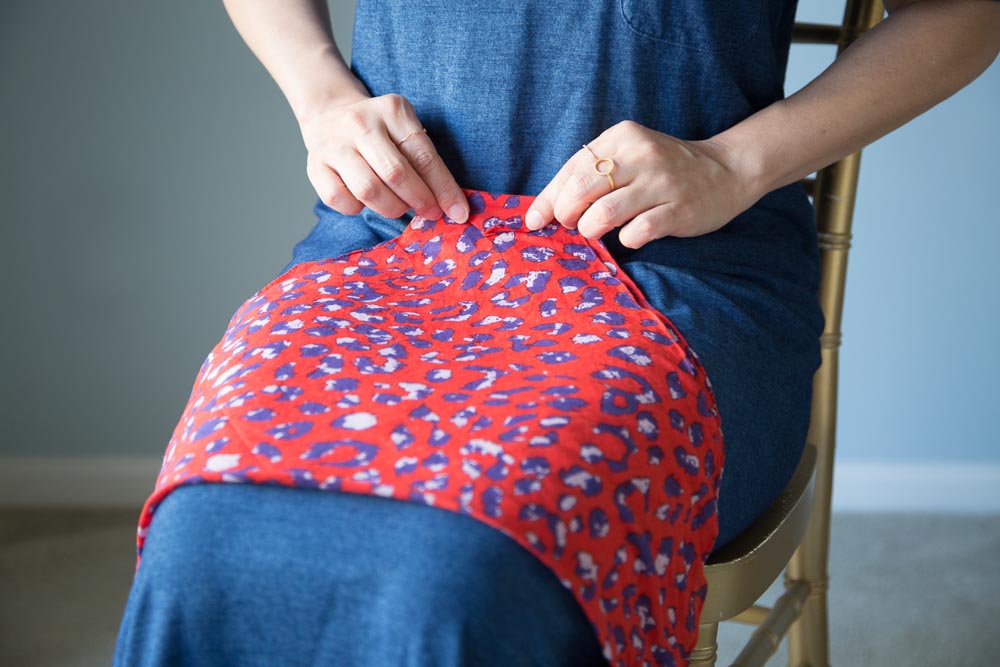 Step 2: Fold the bandana into a triangle.
If you don't want to remove the tag, make sure the tag is at the center point of the triangle, and not a side point. This will successfully hide the tag.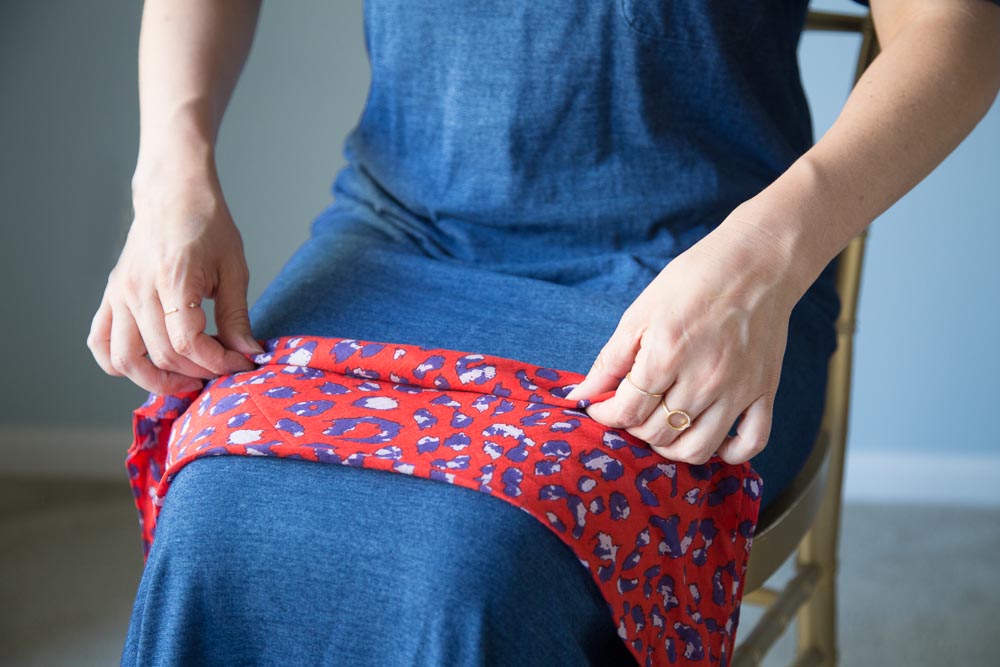 Step 3: Start rolling the scarf.
Fold the center tip of the scarf about 1-inch into itself and then keep folding it 1-inch at a time. It is almost as if you are rolling the scarf.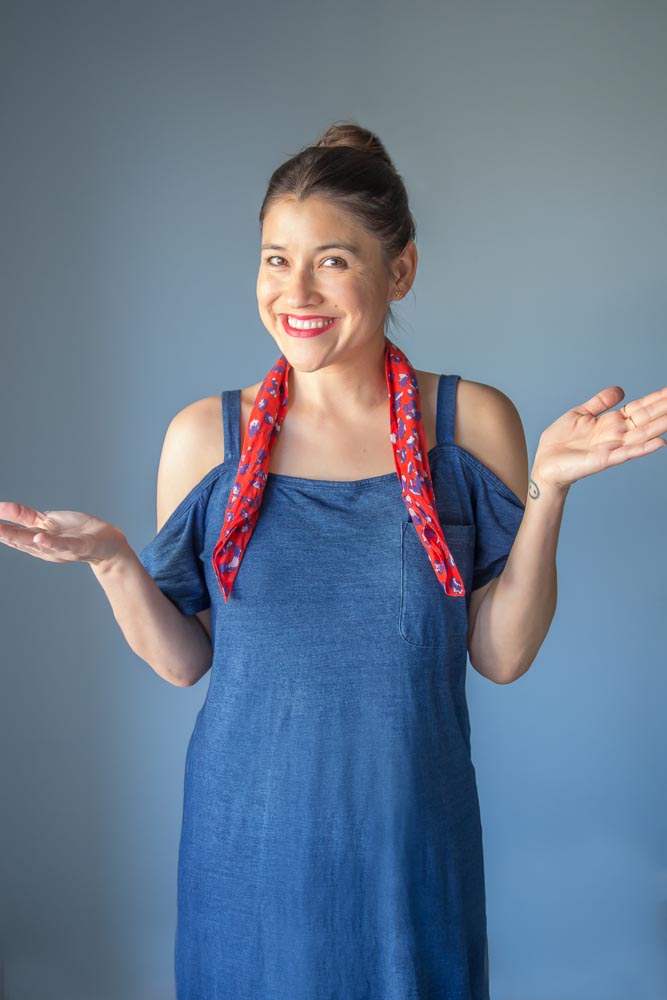 Step 4: Tie a knot.
Once you have the scarf rolled into a 1.5 inch strand, place it around your neck and tie one knot into it about 4 inches away from your neck. I tie the knot by placing the right side over the left side and then flip the left side into the opening above it that you've created. Pull the scarf tails to move the knot up if need be.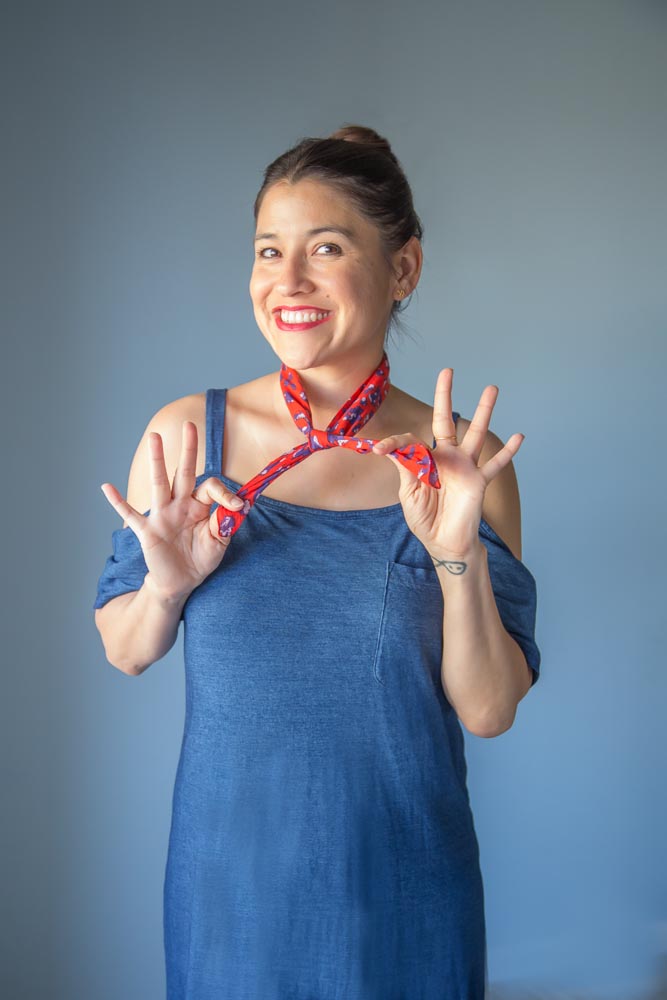 Step 5: Tie another knot.
Cross the scarf and tie another little knot. This should produce two little scarf tails a little under 4 inches long.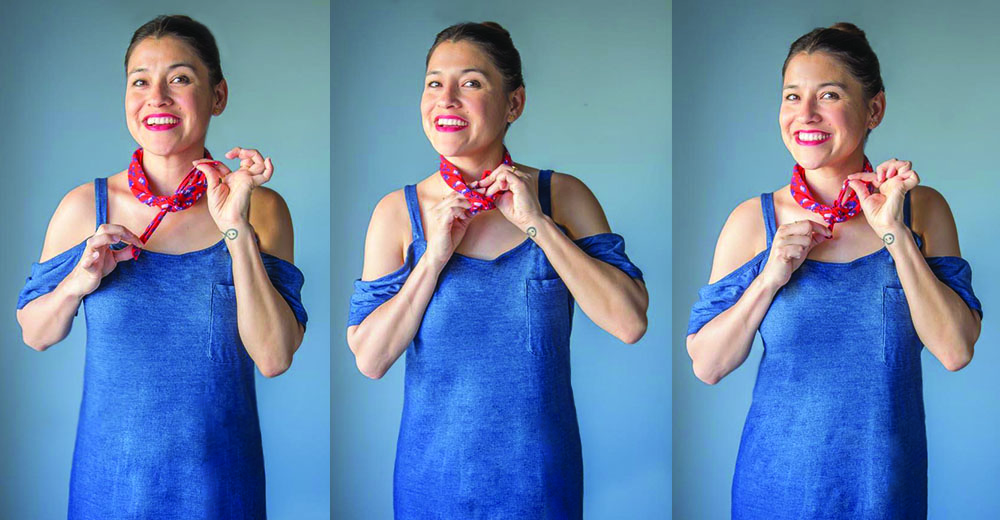 Step 6: Tie the last knot around the other knots.
You will notice that the last knot you tied has made the last bits of scarf sticking out more vertical than the last knot you tied. This makes the next steps of tying a knot around the knots you just made easy. To tie a knot around the knots you just made, take the two bits of scarf left and point them towards your neck to make a knot behind the knots you just made. This successfully hides the last of bit scarf from sticking out for a scarf look your Grandmother didn't wear.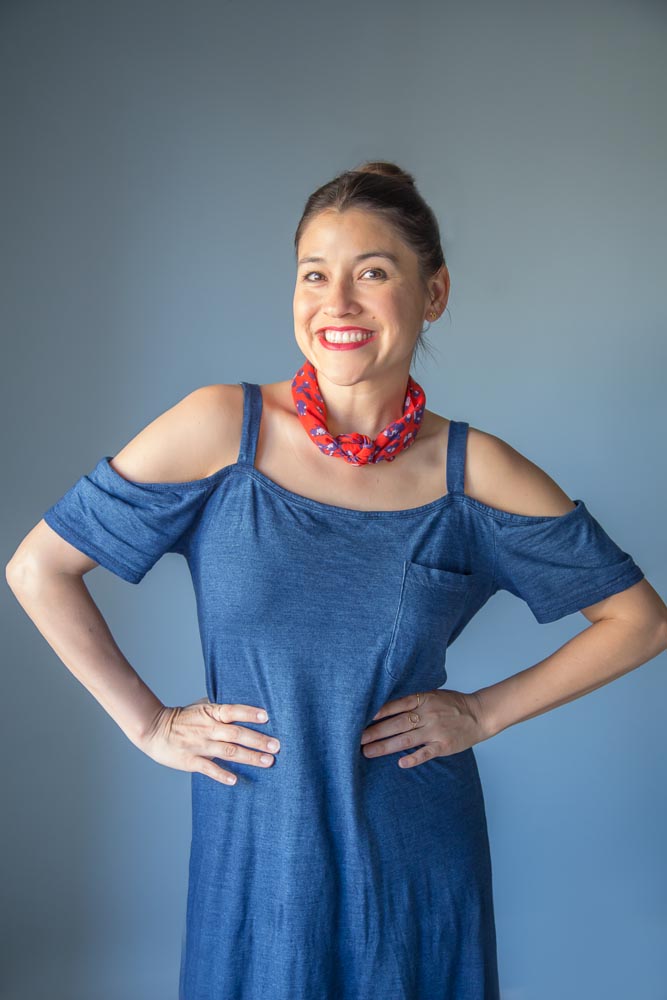 Photos by Dayley Photography