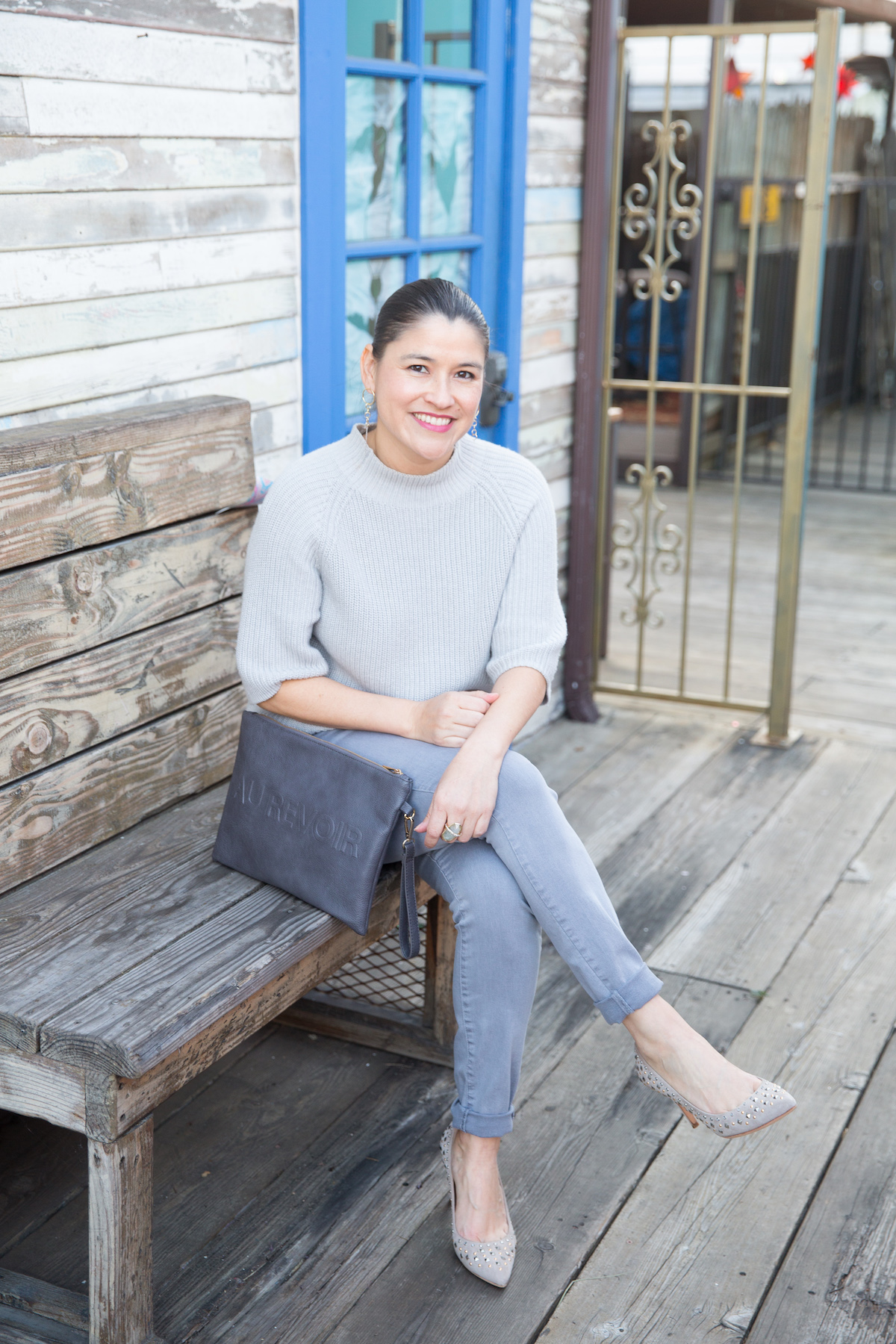 Some of my clients live in jeans. In order to avoid the blue jean rut, I like to add in olive green, burgundy, and grey jeans. Grey jeans can be tricky for three reasons: the color has to be perfect, many brands don't offer a grey jean option, and most clients don't know how to wear grey jeans outside of pairing them with a black top. Let's discuss this…
Best Color Grey For Jeans
I am not a fan of the industrial umber grey with a black undertone (like
this
, or 
this
). It is not versatile, and often looks more punk, than edgy. Instead, I love a solid colored medium to light grey shade. Sometimes it can have a lavender undertone. It is fresher, more grown up, and more versatile.
How To Wear Grey Jeans
Once you have a light grey jean you love, it can be paired with white, blush, navy, terra-cotta red, olive green, dark grey/charcoal, or any grey that is a couple shades darker or lighter. After that, grey jeans are your oyster. You can dress them up with heels, as pictured in this post as well as my post on
How To Wear Frayed Jeans
, or dress them down with sneakers or sandals. Jewelry wise, I like to pair mixed metal pieces. I find it more refreshing than silver, and less shocking than gold.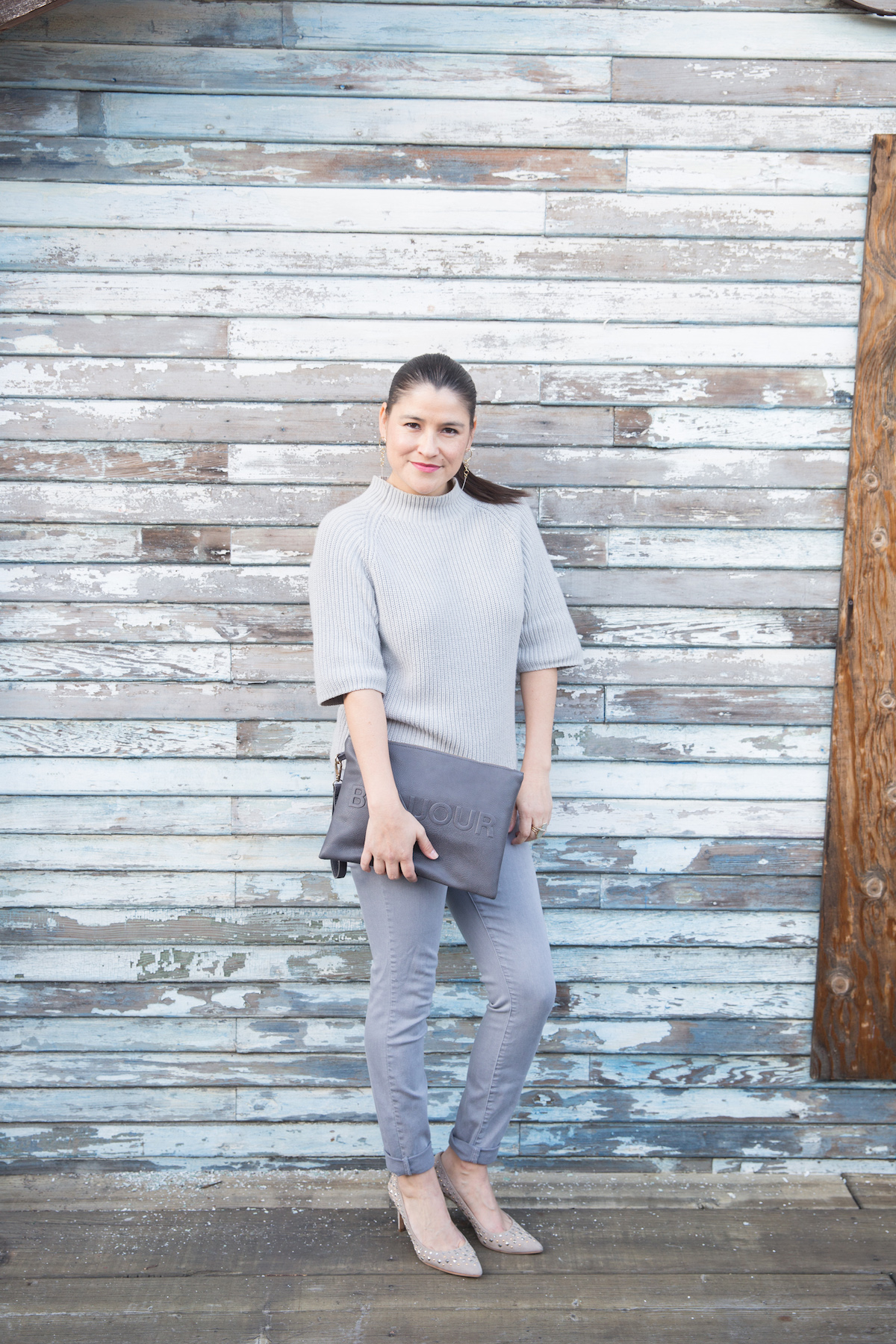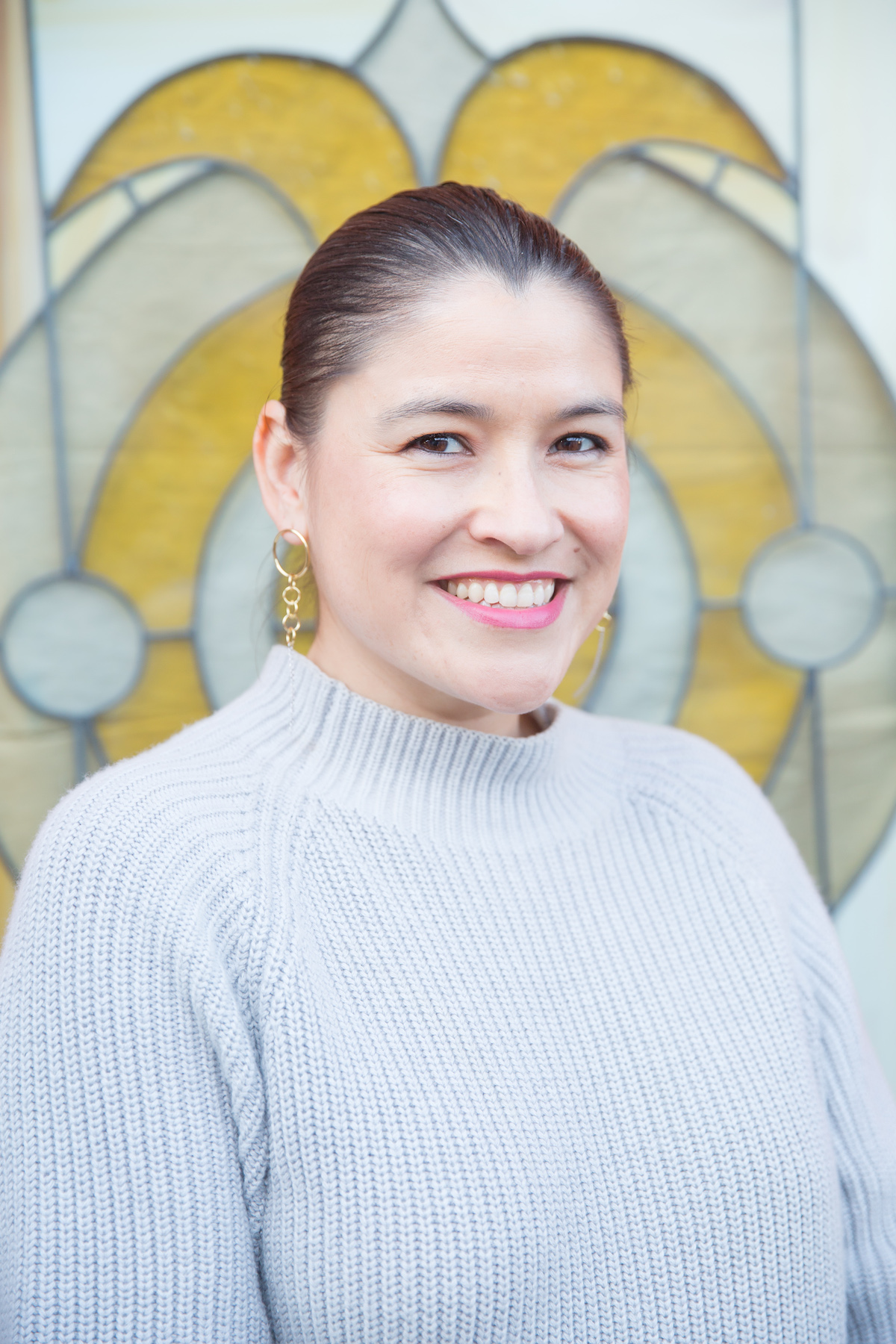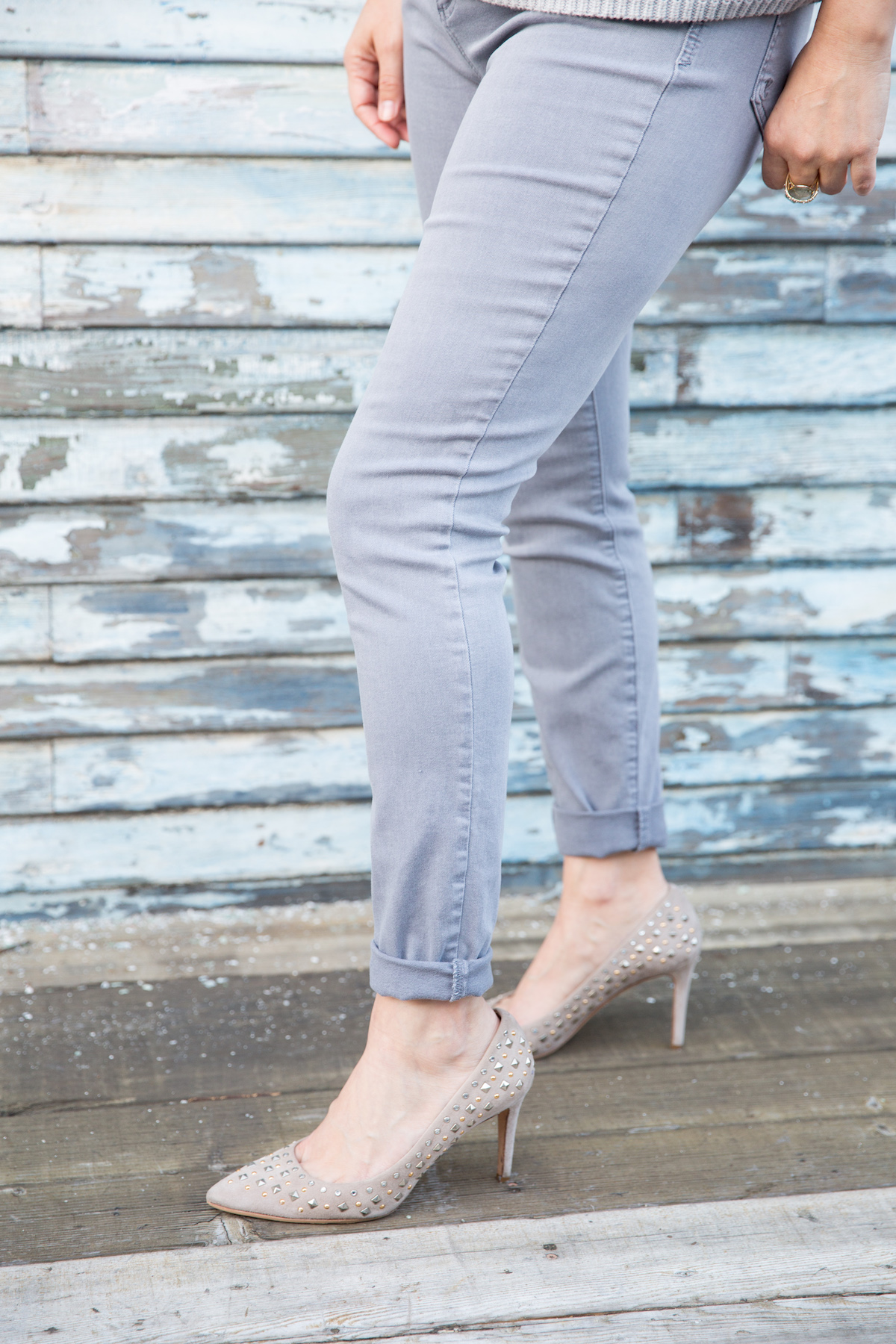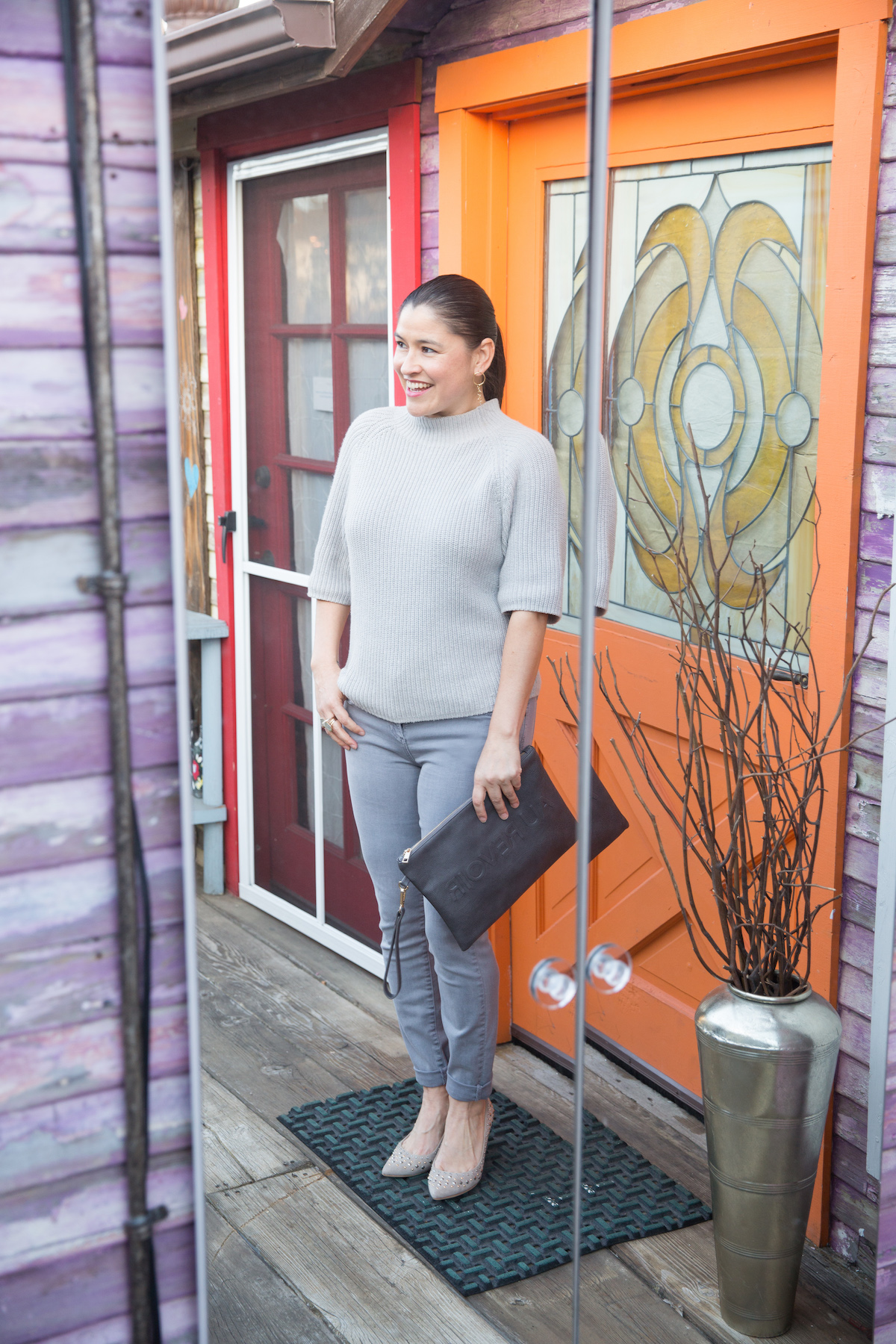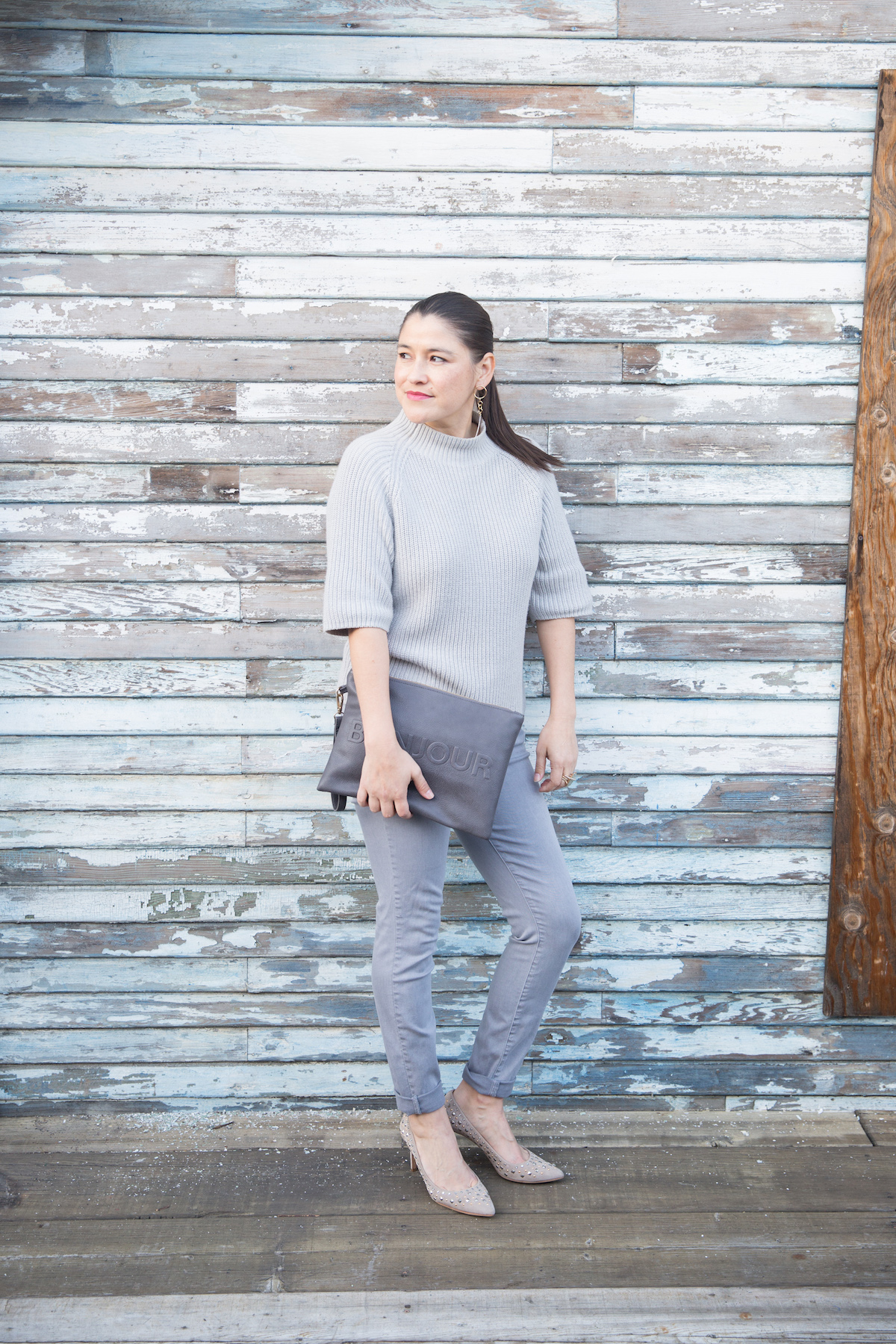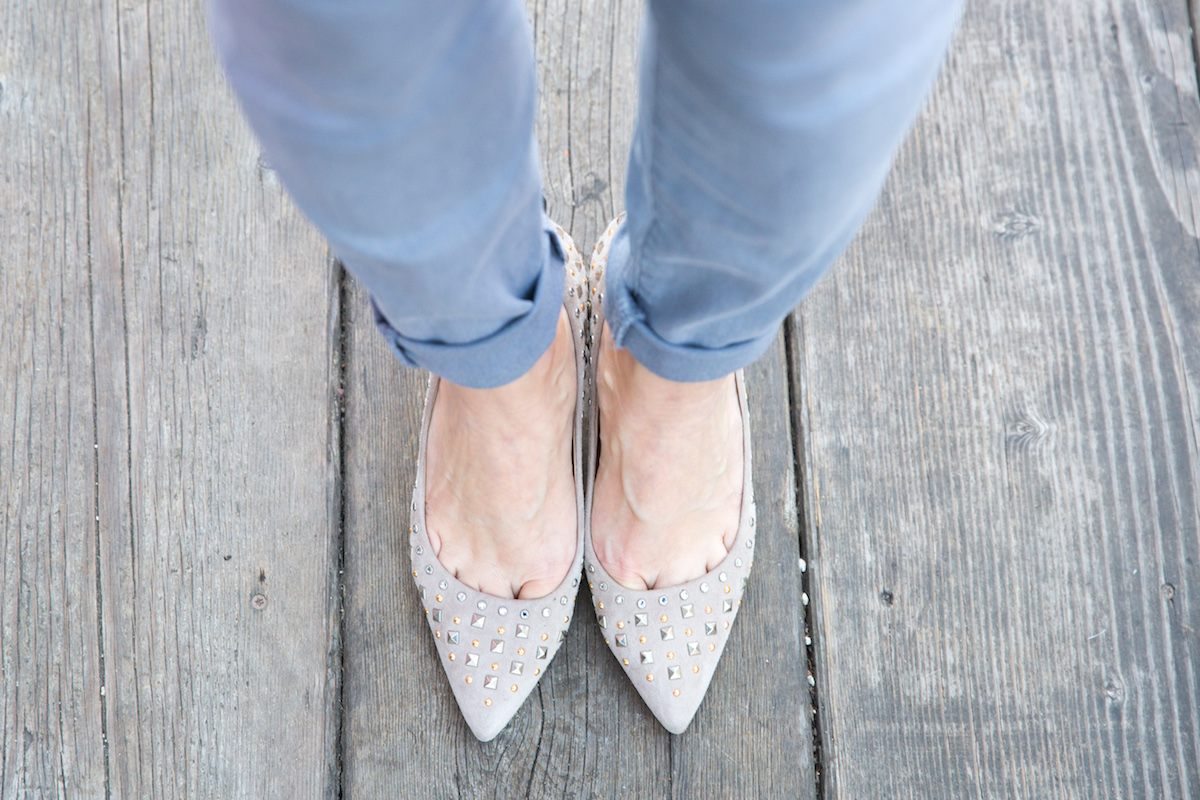 Photos by Dayley Photography
My blog posts are my honest and personal opinion. Sometimes my content includes products sent from brands or PR firms. In this case, Kut From The Kloth gifted me the grey jeans. If I am sent something that is unimpressive or boring I don't write about it.