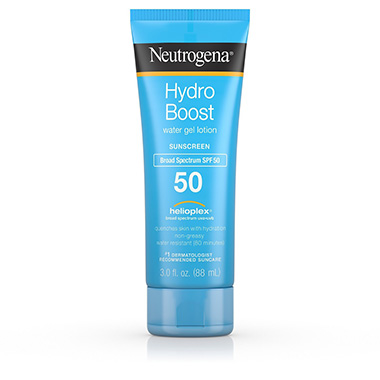 Each year, I publish a post with beauty product reviews, highlighting the best of the best. Last year's list featured the most amazing products, which is why it was titled the Best Beauty Products Ever. With the exception of the toner (I am over toner right now), I still use every product on that list. But for this post, I found some less expensive substitutes and dove into other categories, like makeup and sunscreen. For reference, here are my four favorite beauty product reviews we've done that are still so useful:
Maybelline Volum' Express The Falsies Flared Washable Mascara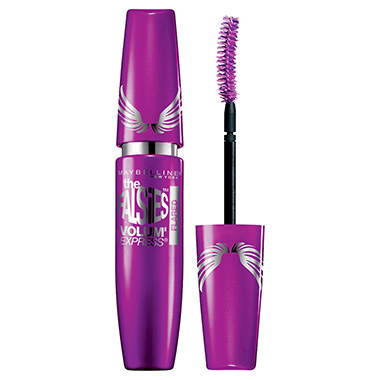 I have tried some amazing high-priced mascaras, but I do believe this drugstore mascara beats them all. Maybelline Volum' Express The Falsies Flared Washable Mascara provides a luscious look and enhances my lashes to all their potential. It doesn't dry my lashes out or create a spidery look, and there is minimal clumping. I have no idea why people keep saying Loreal's Voluminous Mascara is the best — it is completely standard, not at all high performing. The Maybelline mascara is available at Target and Amazon.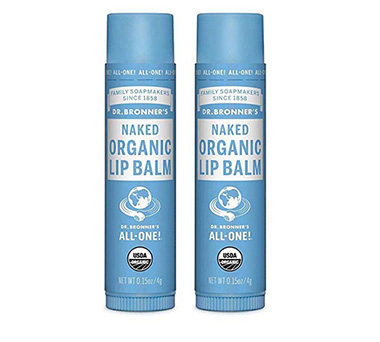 Dr. Bronner's Naked Organic Lip Balm is my all-time favorite lip balm, ever. I cannot recommend this lip balm enough. It feels absolutely luscious, but more importantly, it is authentically moisturizing, unlike most lip balms on the market. I can't stand those crap lip balms that dry out your lips so that the more you use it, the more you need it. I am seriously flabbergasted that Carmex, Chapstick, and Eos are still in business. They are not only useless, they are also dangerously addicting. I am insanely grateful I finally found this Dr. Bronner's gem. It's available at Amazon and Target.
Phyto Phytophanère Dietary Supplement for Hair & Nails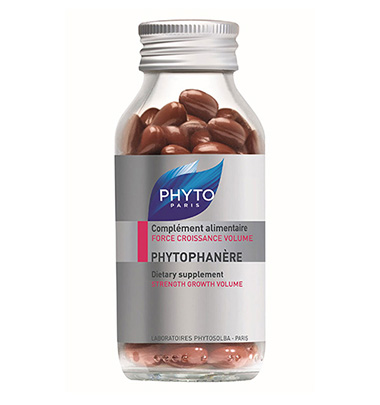 I have been taking Phyto Phytophanère Dietary Supplement for Hair & Nails every day for three years. It is dynamite. It is the only hair assistance product I've tried that produces noticeable results within 3 months — and I continue to see results. They are also the easiest to take. They are not time consuming and messy like Rogaine, and they aren't large and rough on the throat like Viviscal. They are small gel caps that smell kinda good, but let's get back to those results…
Right away you will see it in your nails. My nails grow like weeds now. Chipped nails are barely a nuisance. I feel like Wolverine the way they grow back. But more importantly, I have real hair regrowth. In the beginning, it was actually bizarre looking because I had hundreds of little, baby hairs sprouting on the top of my head and hairline. But now my baby hairs are teenagers at 6-inches long. I am excited to see them when they are full grown. Don't get me wrong, I still have thin hair. But V-Style's go-to makeup and hairstylist, Antonella Annibale, even noticed that I had "more hair to work with." These supplements are available at Nordstrom and Amazon.
Neutrogena Hydro Boost Gel Moisturizing Sunscreen Lotion – SPF 50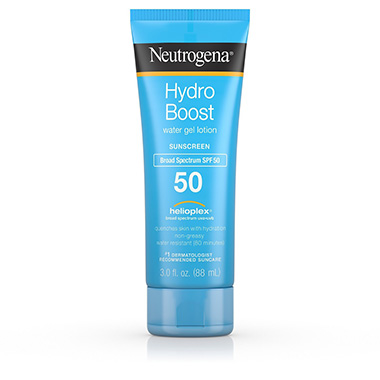 You know how important sunscreen is, so you can understand why I think the Neutrogena Hydro Boost Gel Moisturizing Sunscreen Lotion is the best discovery of the year. It does not turn me white, make me break out and feels fantastic — this is freakishly rare in sunscreens. They often feel icky, greasy, gross, and unclean. I am so excited I never have to leave the house feeling that way again. This sunscreen also leaves my skin feeling hydrated, hence the name. Apparently, this hydrated feeling and look is accomplished through hyaluronic acid, vitamin E, and glycerine. This sunscreen is available at Target and Amazon.
Marc Jacobs Le Marc Lip Crème Lipstick in Kiss Kiss Bang Bang (216) & Colourpop Lippie Pencil in Bumble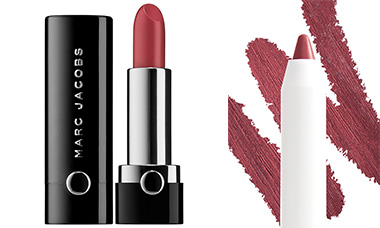 I am loving the combination of Colourpop's Lippie Pencil in Bumble with Marc Jacobs' Le Marc Lip Crème Lipstick in Kiss Kiss Bang Bang (baked rose). It is soft, doesn't bleed or rub off easily, and works with basically every outfit's color palette. It's become my go-to look. You can catch this shade on me in a number of Vanessa's Style posts, but here is my favorite post with the Marc Jacob's lipstick. The lipstick is available at Sephora and Amazon.
Joico Design Works Shaping Spray Hold 03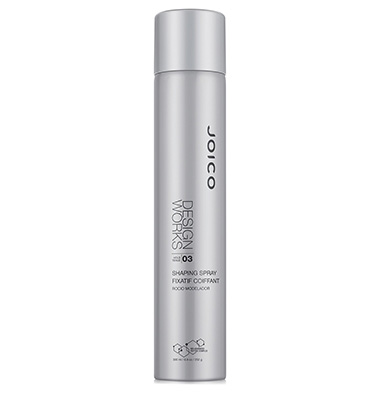 I have struggled trying to find the right hairspray for my fine hair. Finally! Joico Design Works Shaping Spray Hold 03 works beautifully. It holds, but doesn't weigh my hair down and keeps my locks soft. Sometimes I even use it as a styling spray after the shower and before blow drying. It's a one-stop shop for my thin strands. This hairspray is available at Amazon and Macy's.
Lexli Night Moisturizing Nourishing Aloe Vera Cream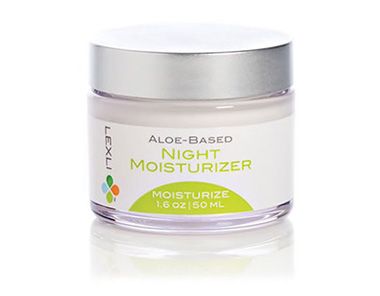 I adore my Arbonne Night moisturizing cream, but I don't like supporting products sold through multi-level marketing. Thus began my search for a new night cream. I found that the Lexli Night Moisturizing Nourishing Aloe Vera Cream is great for my skin, does not break me out, and is half the price. The only con I would say is that it smells a bit masculine. It fades eventually, but I'm not a huge fan of that. The Lexli night moisturizer is available on Amazon and Lexli.com.
Stowaway Cosmetics Cheek & Lip Rouge in Peony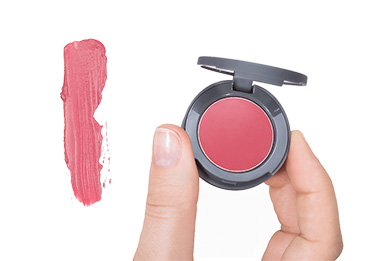 You may remember my beauty product reviews on the whole Stowaway Cosmetics Makeup Line. I am a big fan, but years later, here is what still holds true: I adore their luscious lipsticks and fabulous foundation, and I'm over the moon for their peony blush. It gives me the perfect natural looking and youthful blush. I say skip their mascara and eyeliner pencil. They are fine, but not magnificent.
Neutrogena Moisturizing Sheer Body Oil-Lotion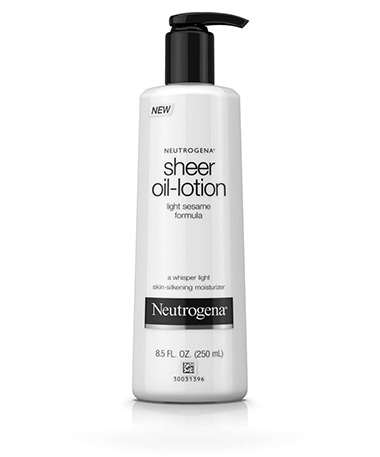 For touchable softness, nothing beats Rice Force's Deep moisture lotion, but not all my clients want to pay $80 for 4.2 fluid ounces (Yes, it is for your face, but I prefer to use it on my legs). Plus, it is not as hydrating as a thicker, more traditional body lotion. With that said, my favorite body lotion right now at a far more reasonable price is Neutrogena's Sheer Oil-Lotion. It hydrates perfectly, has no residue, feels amazing, and the smell doesn't bother me. And that is saying something, as I hate most smells, like Aveeno. It says it's unscented, but it smells quite gross to me. The Neutrogena Sheer Oil-Lotion is available at Amazon.
My blog posts are my honest and personal opinion. Sometimes my content includes products sent from brands or PR firms. In this case, I was given samples by Neutrogena, Joico, and Lexli.  If I am sent something that is unimpressive or boring I don't write about it.