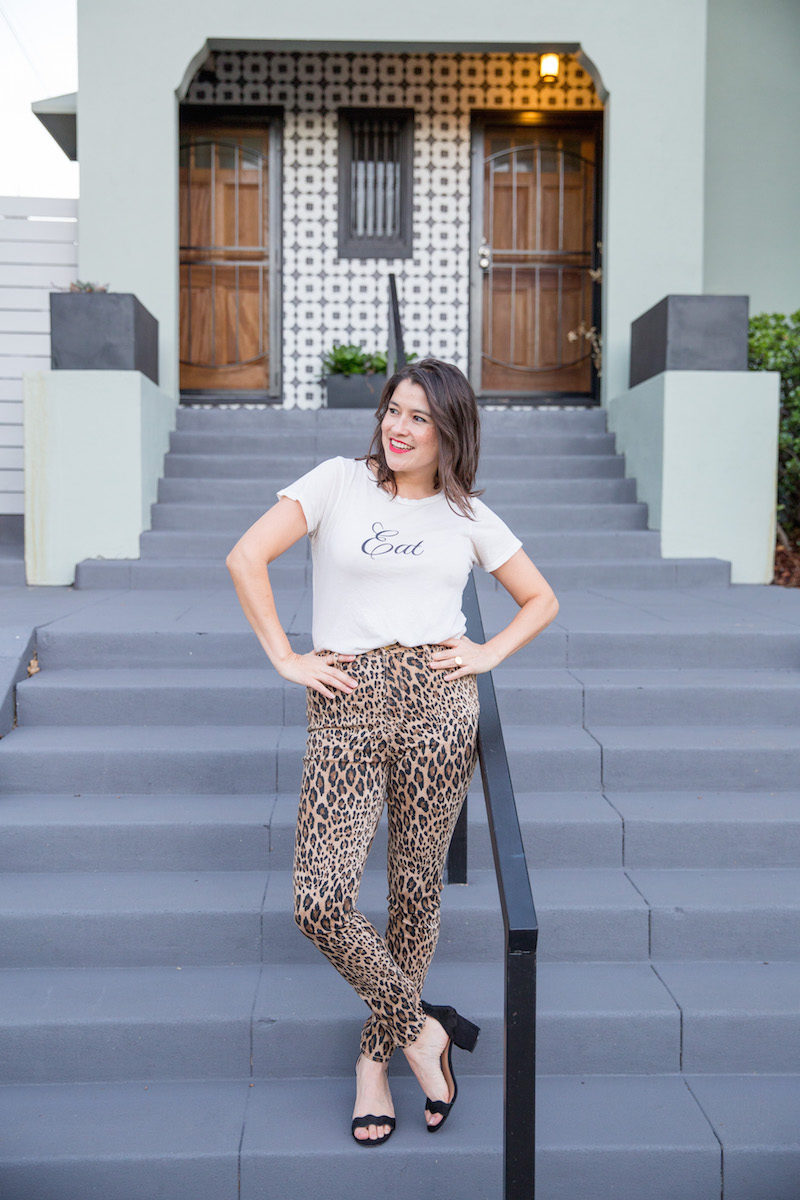 Leopard print is not a "trend." It is practically a basic. So whenever someone says, "leopard is back," what they really mean is leopard is back in stores. And that means it's time to stock up. Right now, there is a great selection of leopard print and since it doesn't go out of style, it's time to splurge. I should also mention that these guidelines on how to wear leopard pants can be used for any animal print pant that involves that delicious mixture of tan and black. Of course, if pants are too much for you, you can't go wrong with a subtle ballet flat.
Best Leopard Print Pants Right Now
Designers have truly made the best leopard print pants I have seen in ages, if not ever. My favorite is, of course, my Frame Pants pictured. They are available at Nordstrom, Bloomingdale's, and Shopbop.
What Colors To Wear With Leopard Pants
Leopard pants always look the most timeless when paired with a tucked in off-white tee. I also love them with a cream sweater, a black turtleneck, a button front shirt, or something in olive green. If you're feeling edgy, pair them with a black long sleeve crop top. For a funkier look, pair leopard pants with a red or even a yellow tee, if you have a very light colored animal print. Below is the full list of colors that work well with leopard print.
Cream/Off-White
White
Black
Olive Green
Red
Sometimes Yellow
What Shoes To Wear With Leopard Print Pants
My three go-to shoes for leopard pants are an open toe heel, a loafer or almond toe booties. And below are the shoes not to wear with leopard print pants.
Skip tall or over-the-knee boots — it feels too try-hard.
Patent leather shoes look best with soft leopard print leggings. Otherwise, skip patent leather accessories or garments with leopard print pants or jeans.
Skip the pumps this time. It's not particularly fresh or interesting when paired with leopard.
What Outerwear To Wear With Leopard Pants
Leopard prints can go wrong so fast, so I prefer to skip outerwear and grab a simple shawl if I get cold. But if you are itching for a jacket, my full list is below.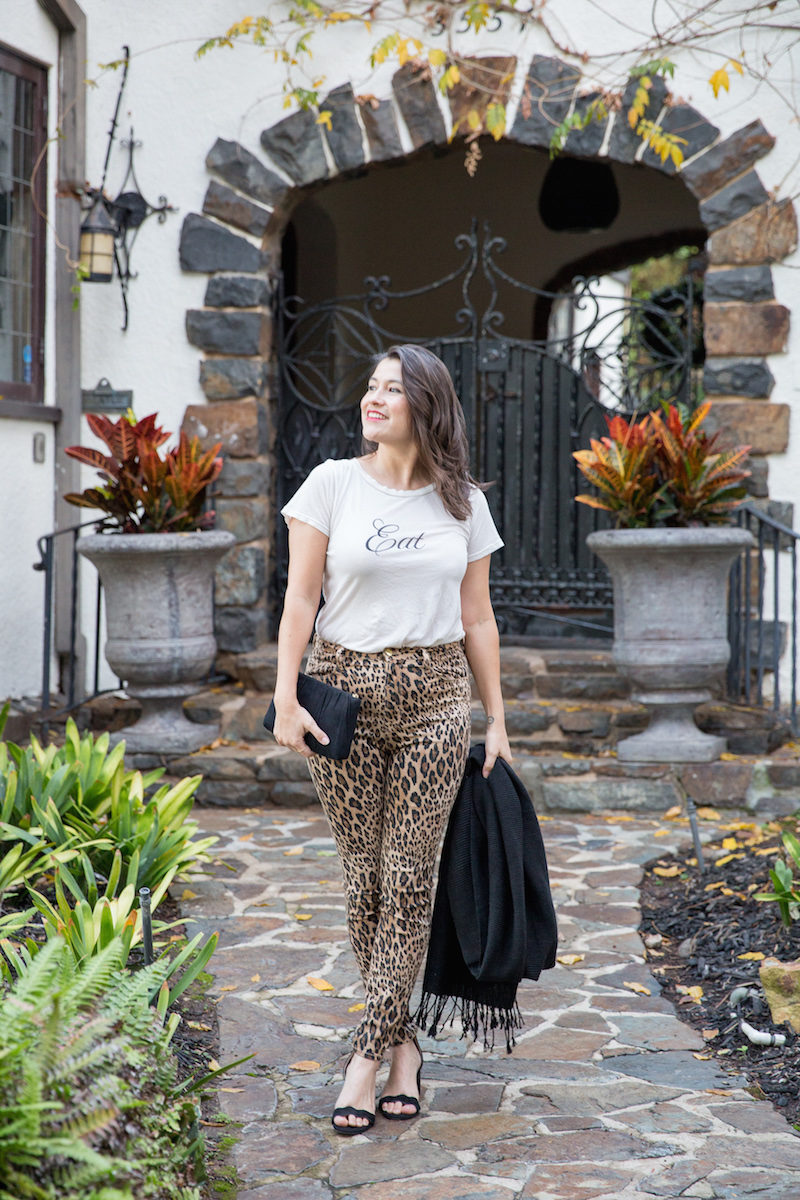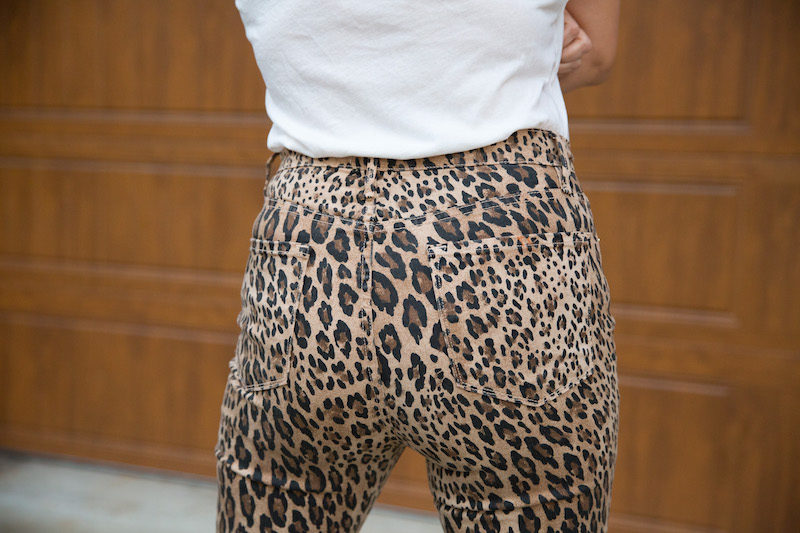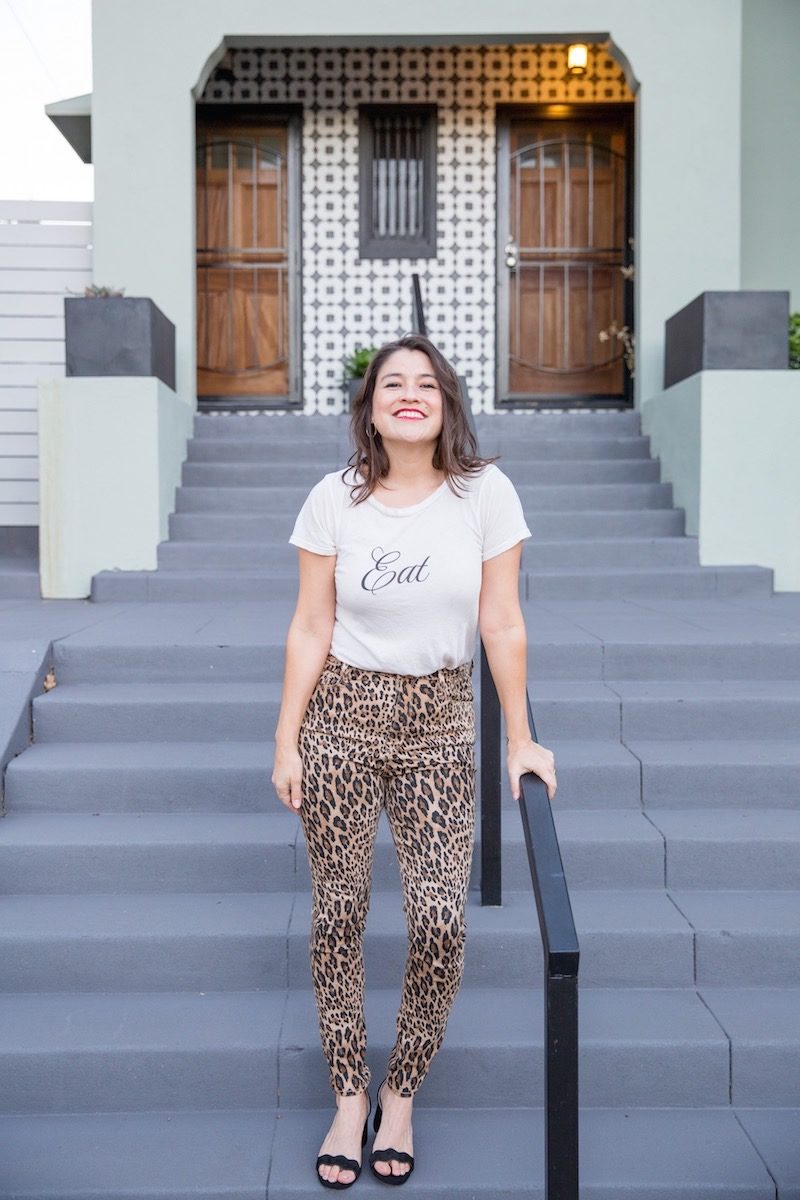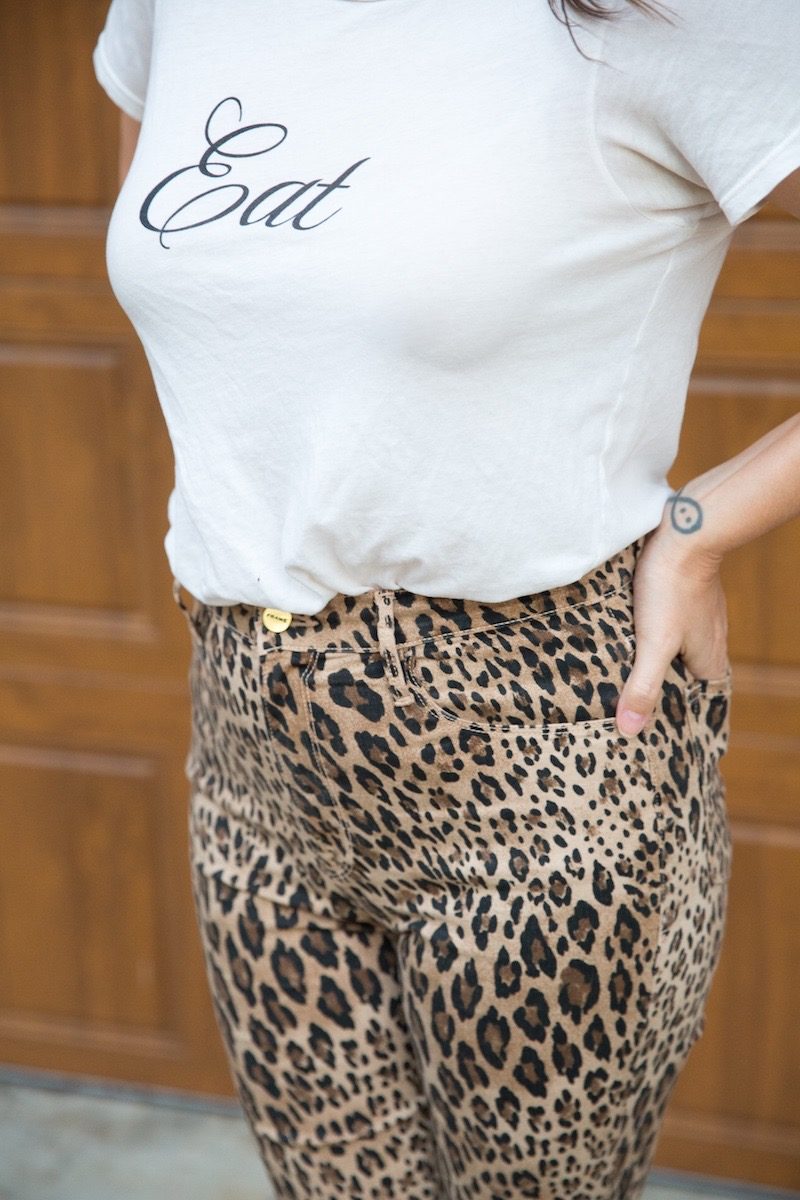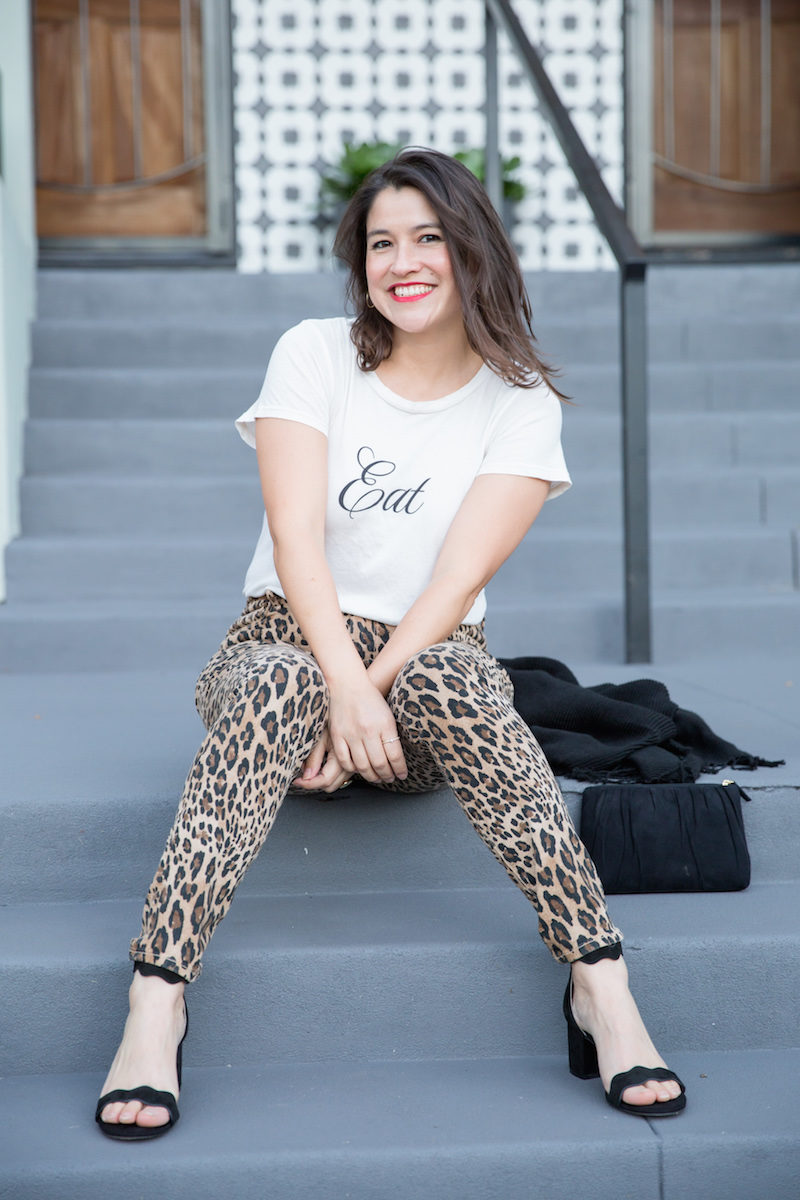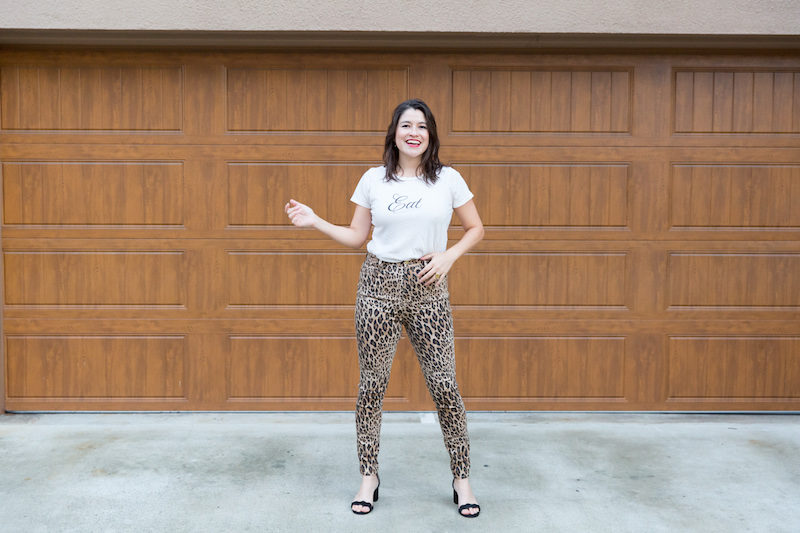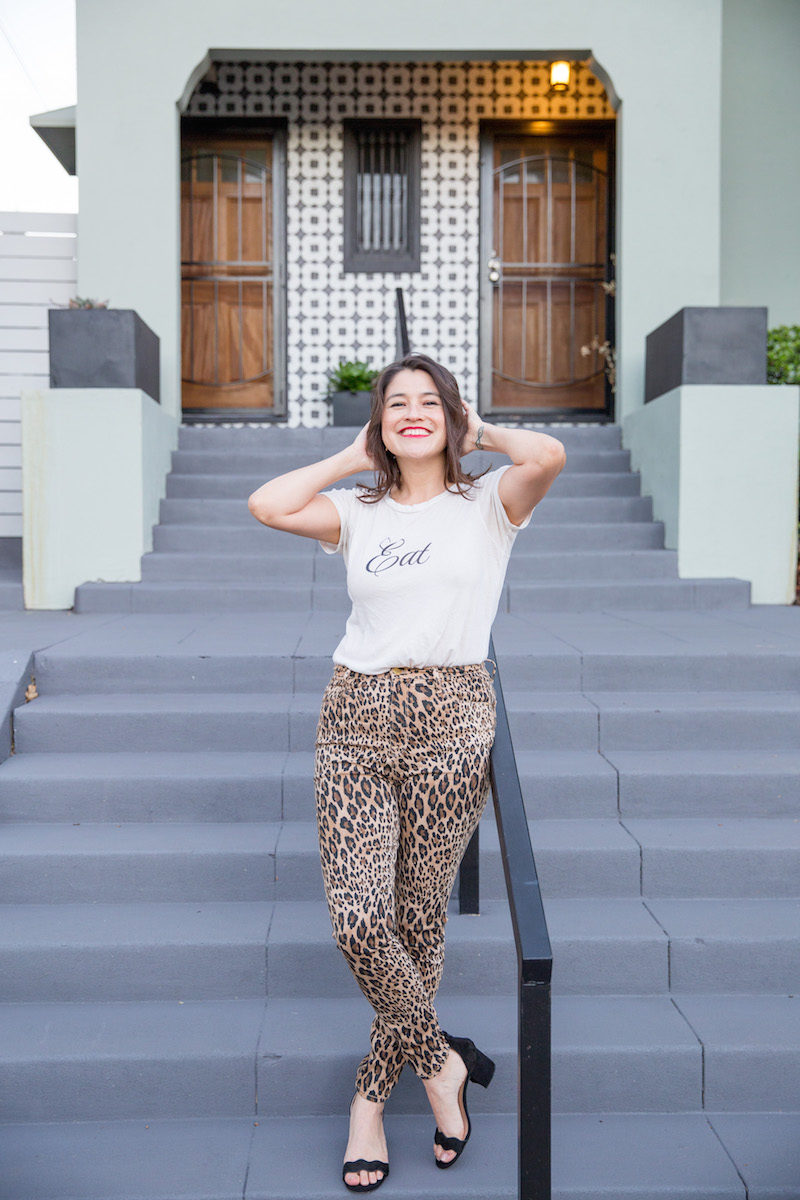 Photos by Dayley Photography