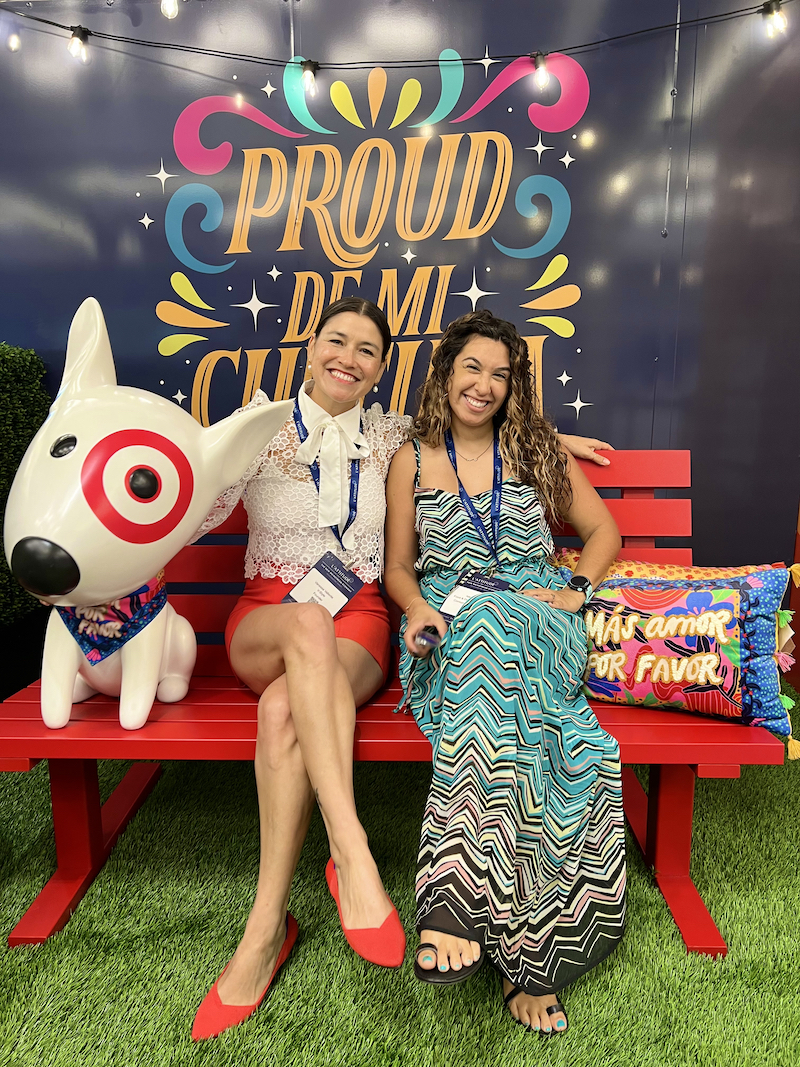 I feel changed by my experience at the L'Attitude Conference in San Diego last week. L'Attitude is a business-based event showcasing the contributions of U.S. Latinos in business, media, entertainment, politics, science, and technology with some hefty star speakers (hello, J.Lo and Barack Obama!).
And no, you don't have to be Latino to attend or enjoy the conference — you just have to be interested in the Latino market. Founded in 2018 by international business executive Sol Trujillo and NAHREP Co-Founder & CEO Gary Acosta, L'Attitude puts a spotlight on how U.S. Latinos are driving the economy. According to the Latino Donor Collaborative, in 2020, Latinos spent $1.84 trillion, representing a consumption market larger than the entire economies of Canada or South Korea. And the total economic output of U.S. Latinos reached $2.8 trillion in 2020, surpassing the GDPs of the U.K. and India.
As Barack Obama said in his speech during the event: "Our diversity is an opportunity, it is a strength. But it's not something that you just do on Hispanic Heritage Month or February, Black History Month. Build that into your business model and you will succeed."
You can see an overview of what the conference is like in the video below:
View this post on Instagram
What To Wear To The L'Attitude Conference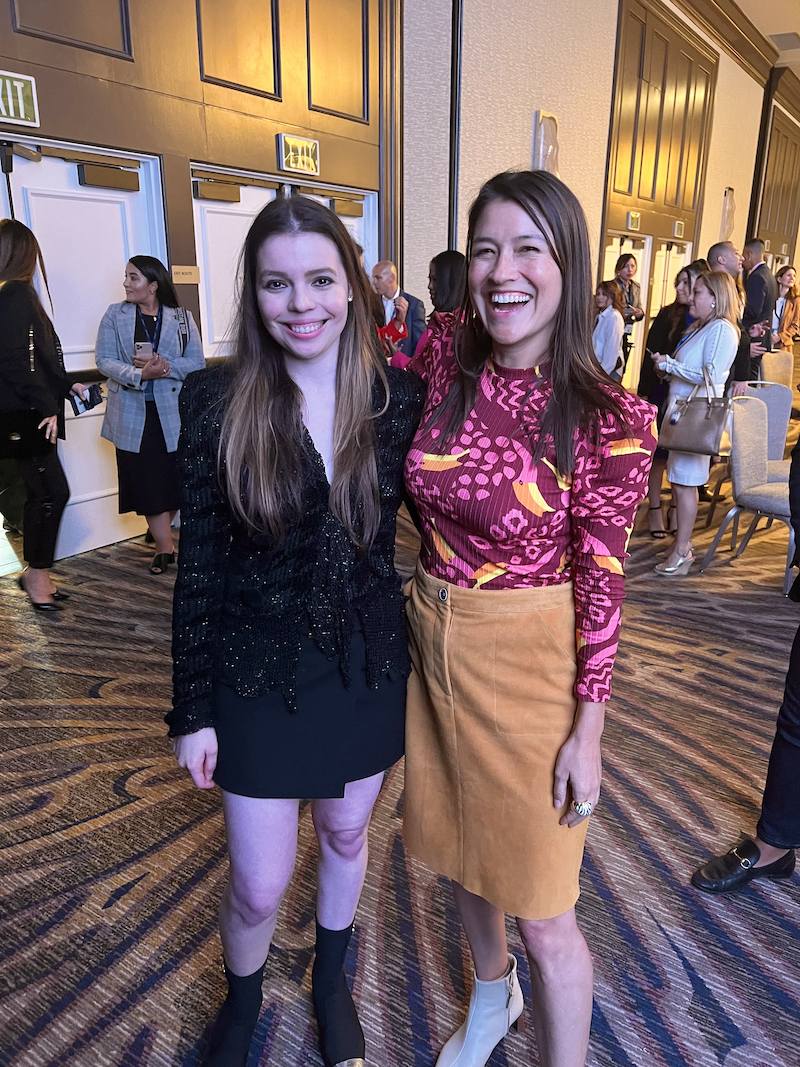 Obviously, we need to talk about the fashion. When my guest Nikki Hsieh asked me what to wear to the L'Attitude Conference, I said to wear color knowing a bold personal style is appreciated and respected in the Latino business crowd. Not only was I correct, but I also underestimated the level of panache. I felt underdressed on my first day in attendance. The following days I dressed increasingly vibrant to keep up with the verve of my peers.
The style was as diverse and dynamic as the Latino population: Blazers and formal ranching hats were one of the main trends for the men. I saw the full spectrum of colors on women, with bright red suits practically a staple. Designer duds were everywhere. Nike speakers represented the most creative hybrid of business-casual-meets-sportswear-chic. I can't wait to attend next year's event in Miami for the style-watching alone.
2022 L'Attitude Conference Highlights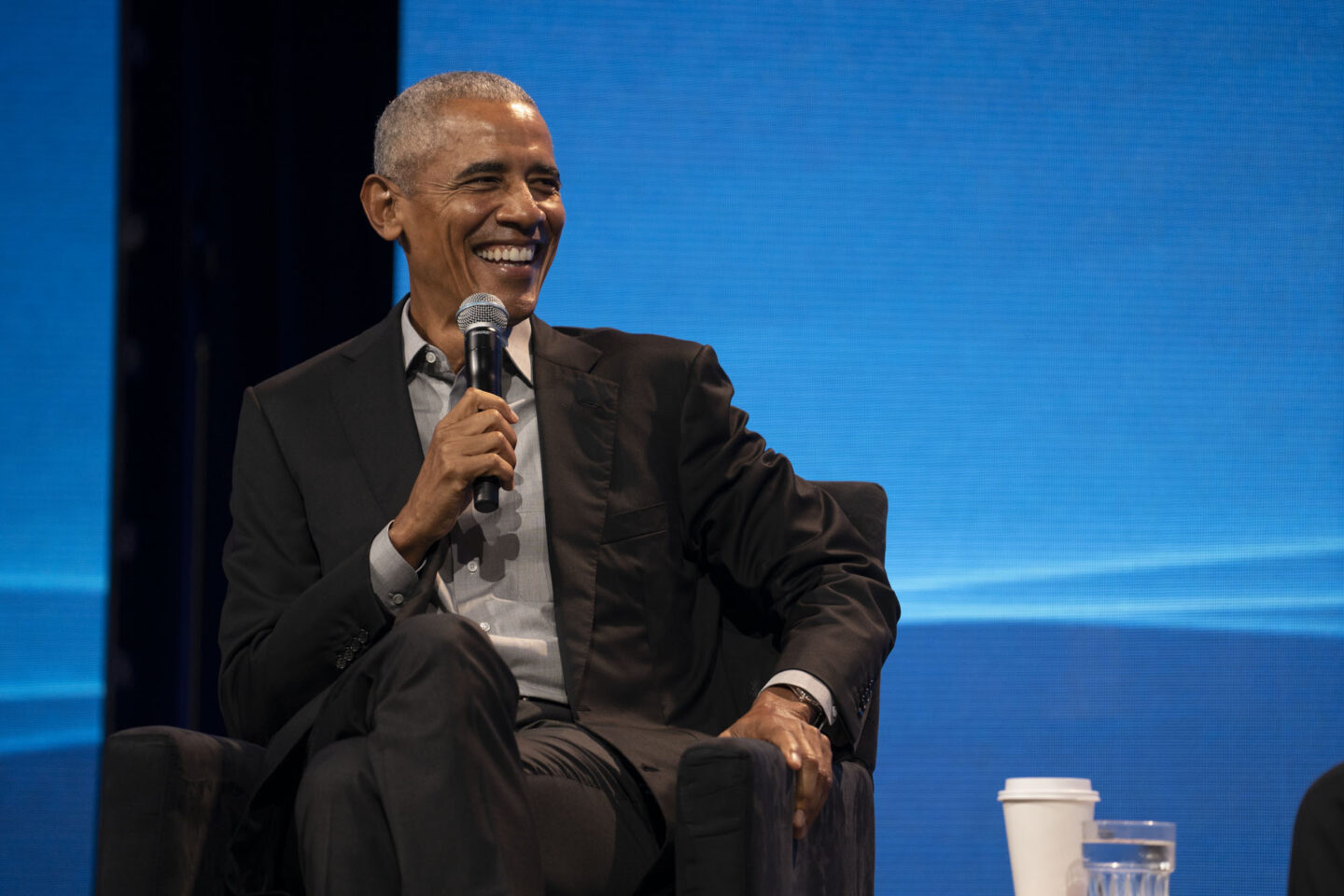 I tried to break down the highlights of this massive four-day event, but I stopped. L'Attitude created immersive summary videos for each day that I think summarize the event better than my written words could. (You can see the overall summary in the video above, or click here, to watch each day's recap.) What I will say is that I was blown away by the pure diversity of vital information provided. We had panels led by Latina CEOs and fireside chats with prominent public figures — like Barack Obama! We heard from Latino producers, scientists, musicians, and Latinas in tech. We even had a Latino-owned medical company educating doctors and healthcare voyeurs (me) on everything from Internal medicine updates and skin cancer to AI technology in healthcare. The list goes on and on. Lastly, there is incredible entertainment in the evening, which I personally had to skip due to exhaustion and overstimulation (sadness!).
Embracing My Latina Roots
On a personal note, I have never felt more at home using the term Latina, which is new for me. My father was born and raised in Mexico City, and I have spent endless hours with my family in Mexico, but I am not fluent in Spanish. This has always made me feel like an inadequate Mexican, and hesitant to identify as such. It wasn't until 2015 when Donald Trump became famous for his racist rhetoric that I started to openly represent my race. I was flabbergasted by the Mexican tropes and began publicly telling my father's immigration story — how he went from dirt floors in Mexico City to an engineer at IBM.
Today, I am delighted to share that I am progressing in my Spanish lessons. And learning from the Latina powerhouses at this event has helped me connect with my heritage. I have never been more inspired and empowered than I feel at this exact moment. Thank you, L'Attitude.
L'Attitude Conference 2023
As I mentioned above, you don't need to be Latino to attend the L'Attitude Conference. In fact, I highly recommend any business leader or decision maker attend the conference. Latino culture is truly reflected across the nation — but we are not a monolith.
One example: In one of the entertainment talks, the speakers emphasized that US Latinos don't exist in an echo chamber. They are integrated with all Americans. The Latino film producers went on to say that they don't focus on making Latino stories, they just focus on making good stories that anyone would want to watch — they just happen to have Latinos in them.
The 2023 L'Attitude Conference will be held in Miami from September 27-30. The specific theme and sponsors for next year's event haven't been announced, but as always it will be focused on the new mainstream economy and the U.S. Latinos driving its growth. Pre-register for the 2023 L'Attitude Conference here, and I hope to see you next year!