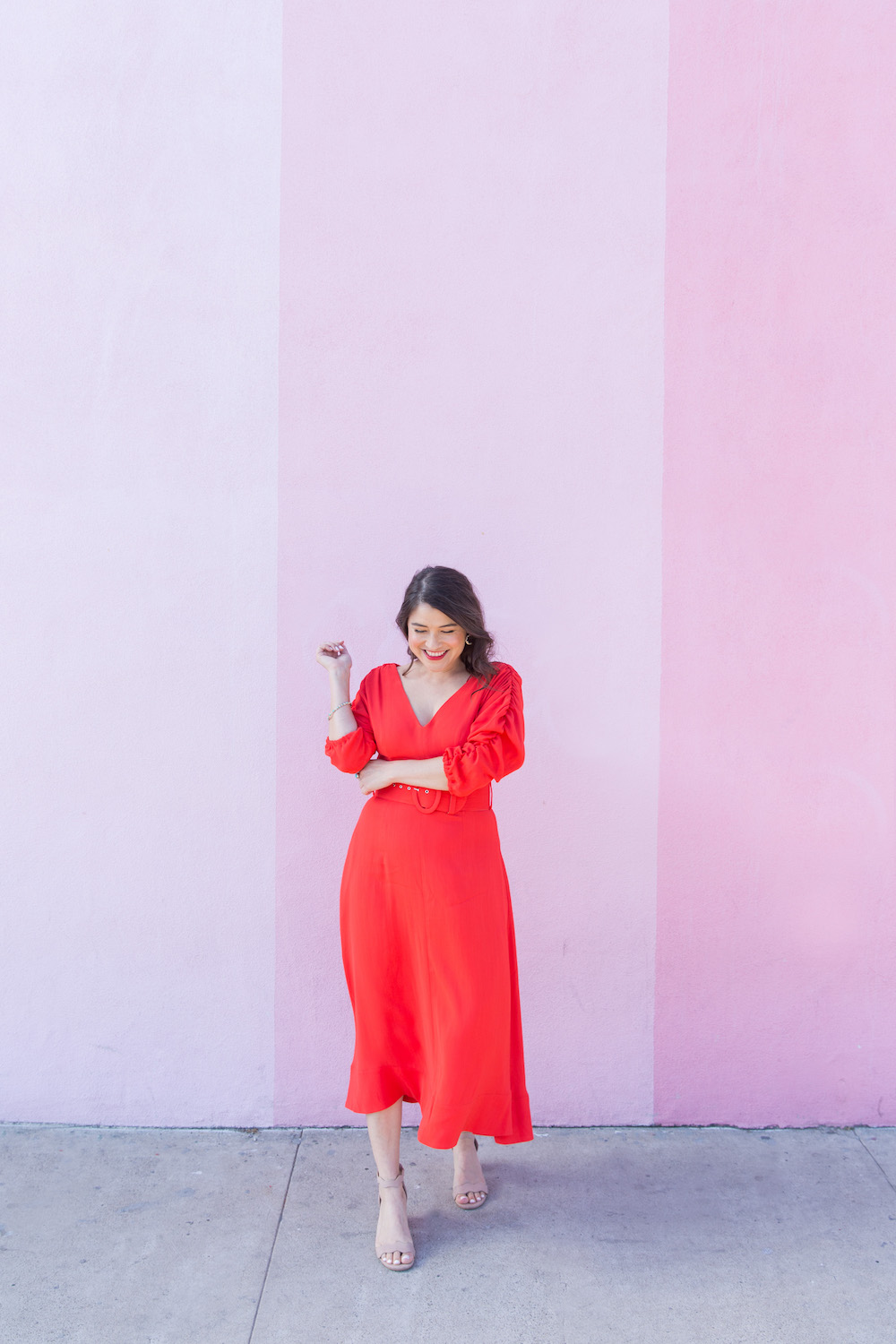 The color red is one of the most powerful hues you can wear. Its brightest shade is bold, beautiful, and attention-grabbing.
Who Can't Wear The Color Red?
A bright, bold tomato red is my absolute favorite color to see on a person, but there are a few folks who cannot wear it. If you have red or bright pink undertones in your skin it is best to avoid this bold shade of red. Those with fair skin that blush easily tend to have these red/pink undertones. If you have this skin tone, but still adore the color, try a red lipstick, red shoe, or red handbag.
How To Wear The Color Red
Bright red goes with just about everything: navy, baby blue, purple, pink, white, sunny yellow, beige, emerald green, brown, and more. The only colors that don't go with bright red are a muted olive green, certain oranges, that bark shade of brown, and most other reds — you don't want to create a monochromatic look with a bold red. Black technically does go with bright red, but it always reminds me of a cheesy devil.
How To Create The Right Look With The Color Red
Because red is so attention-grabbing, you want to make sure you're creating the right impression with your outfit. For example, a structured red dress or suit says, I'm powerful. A sweet, flared red dress says, look at me, I'm friendly. A bold red slip dress says, sexpot, while a bright red shirt dress says, I'm confident and competent. And, a red summer dress says, I'm fun — and so on. When choosing your bright red look be prepared for attention and select the red garment that gives you the kind of attention you're seeking. As you can see my bright red dress is structured, yet creative and flowy. I was going for the powerful creative look.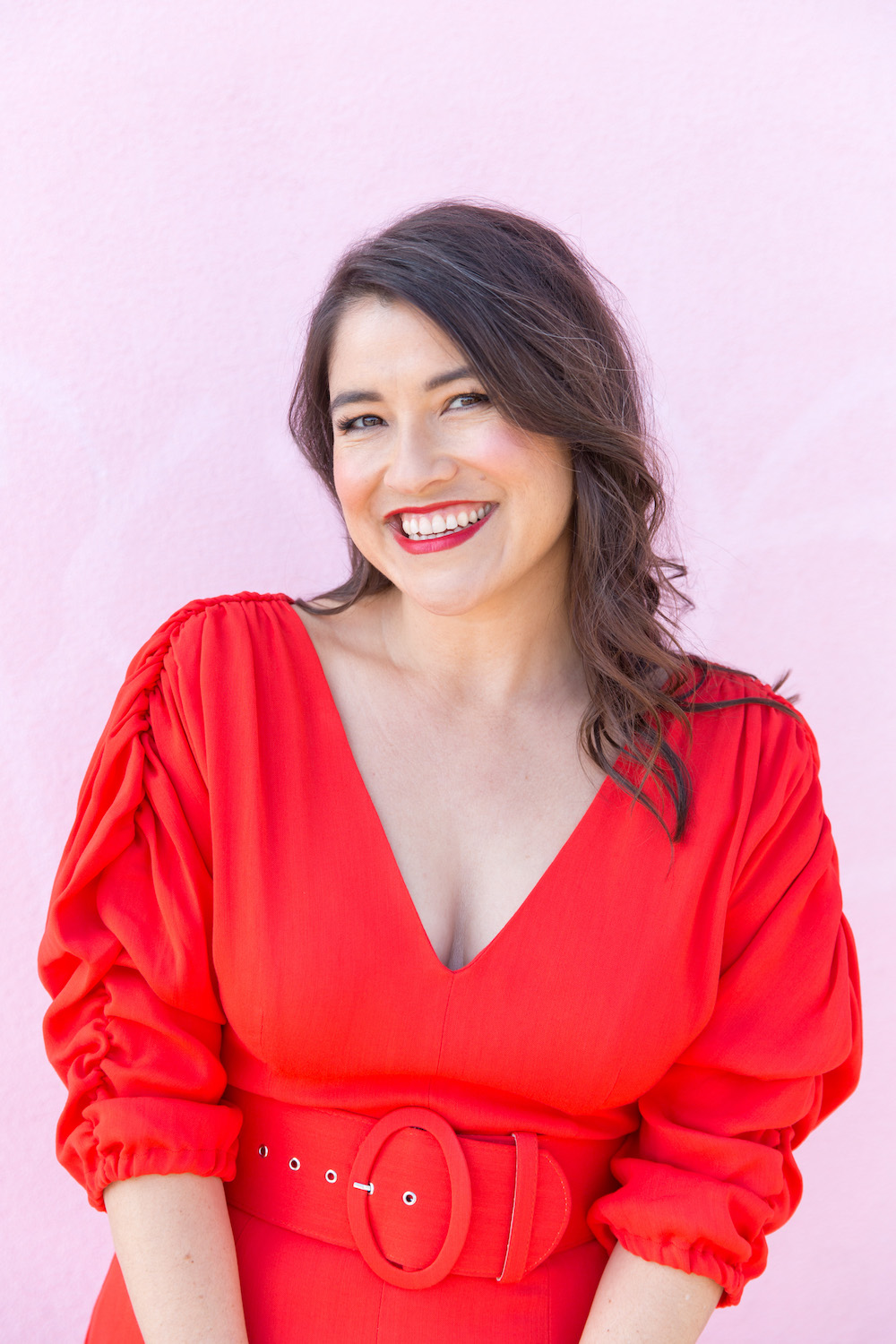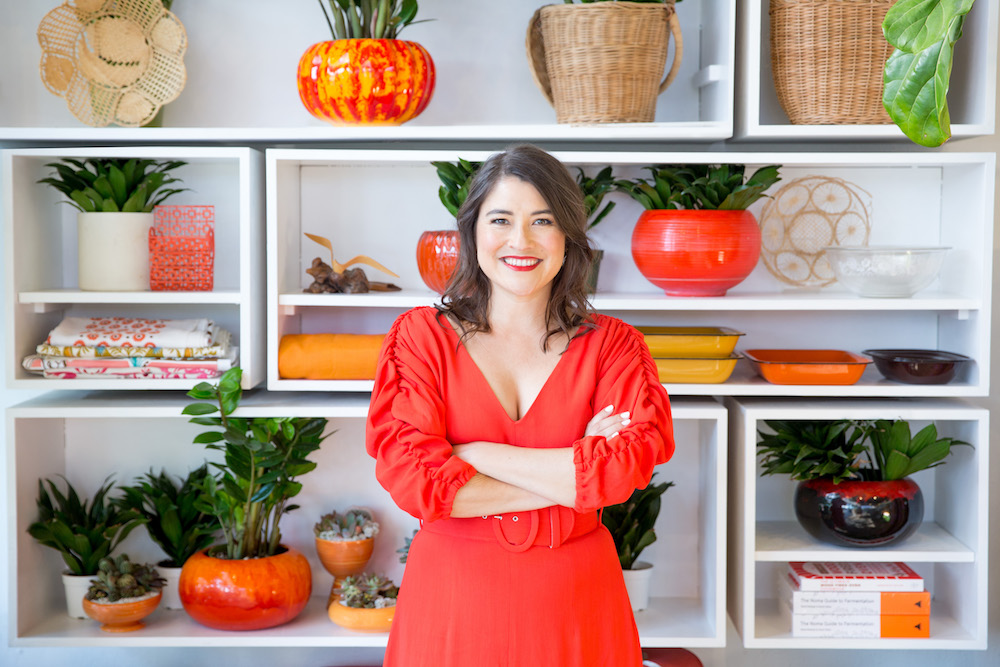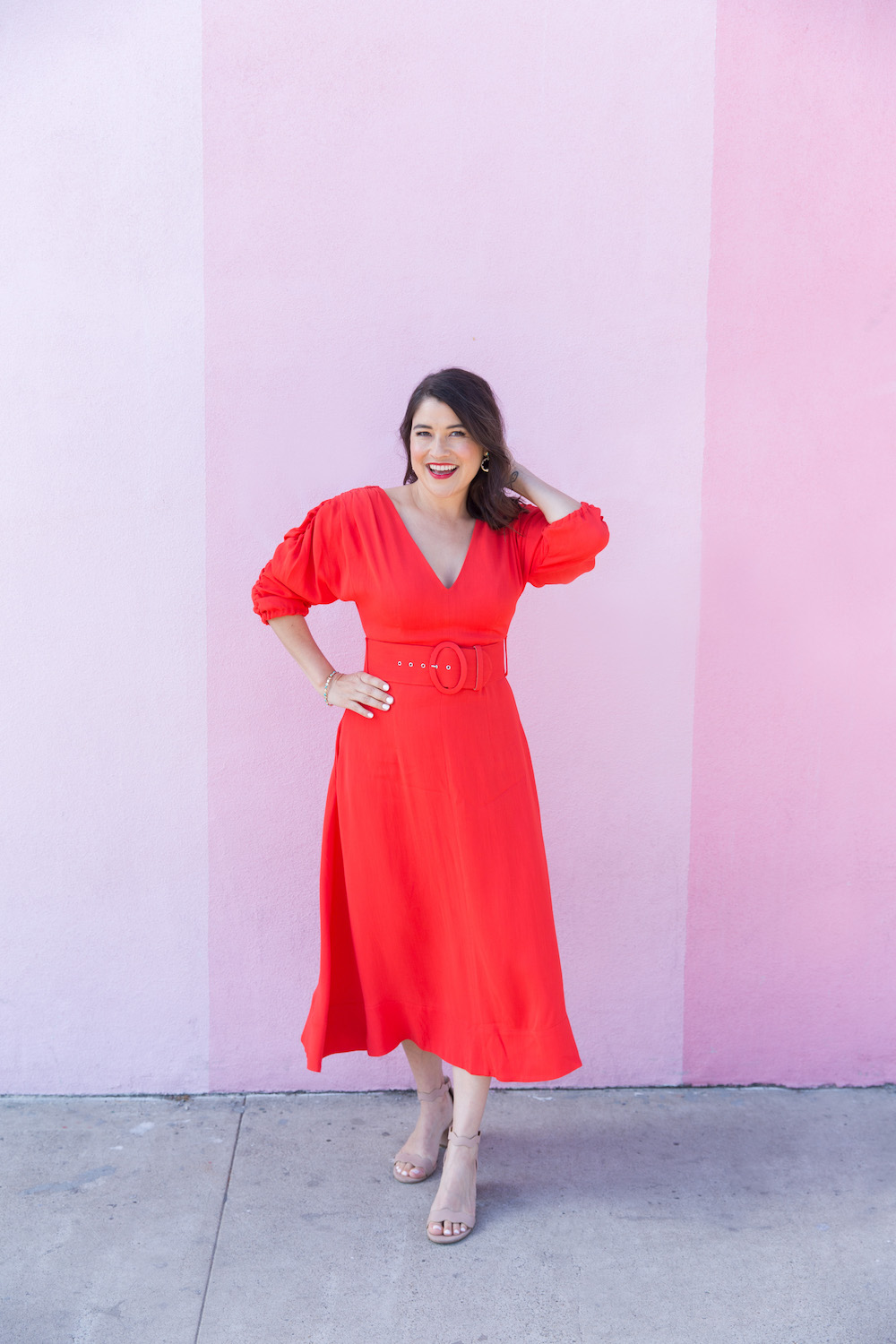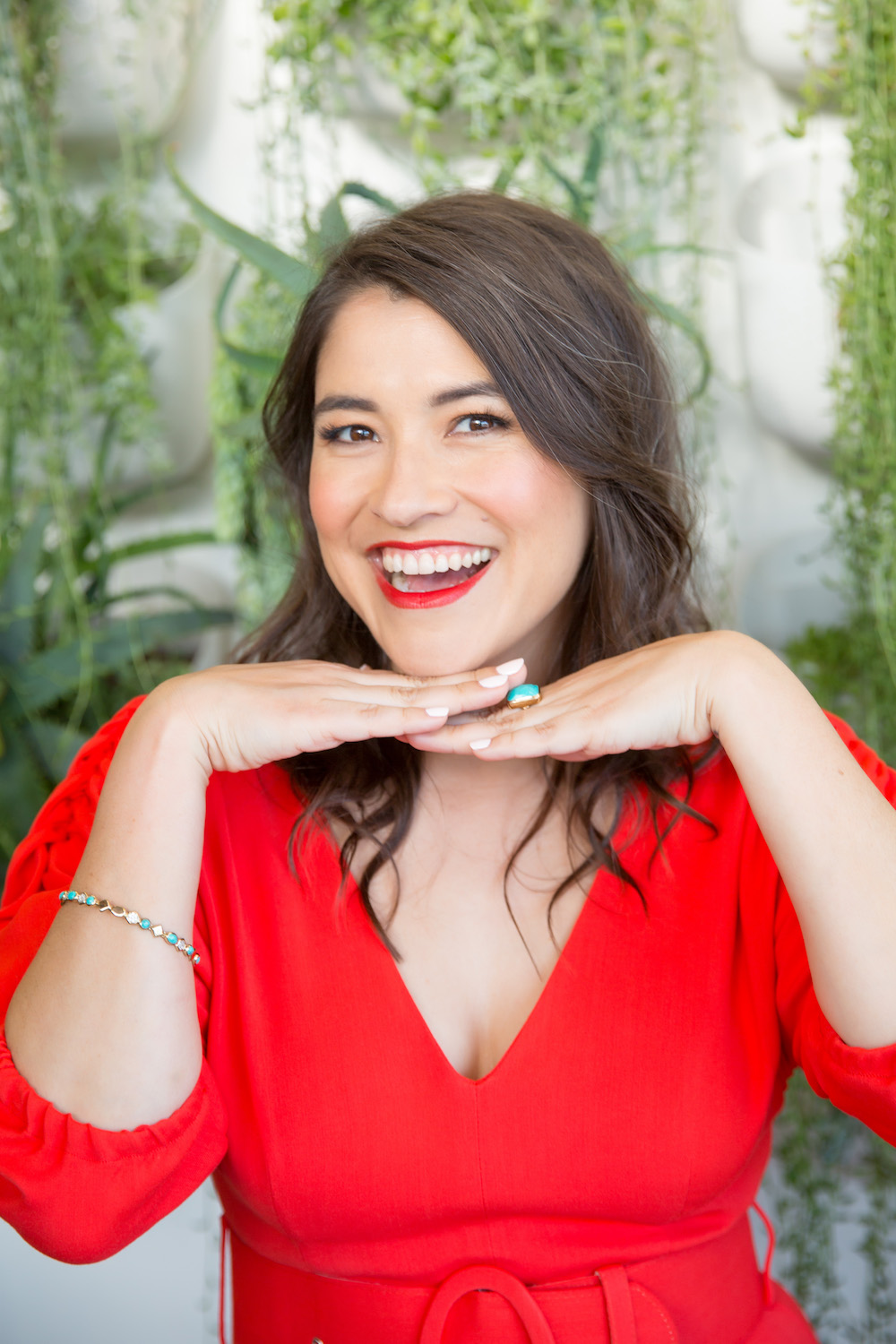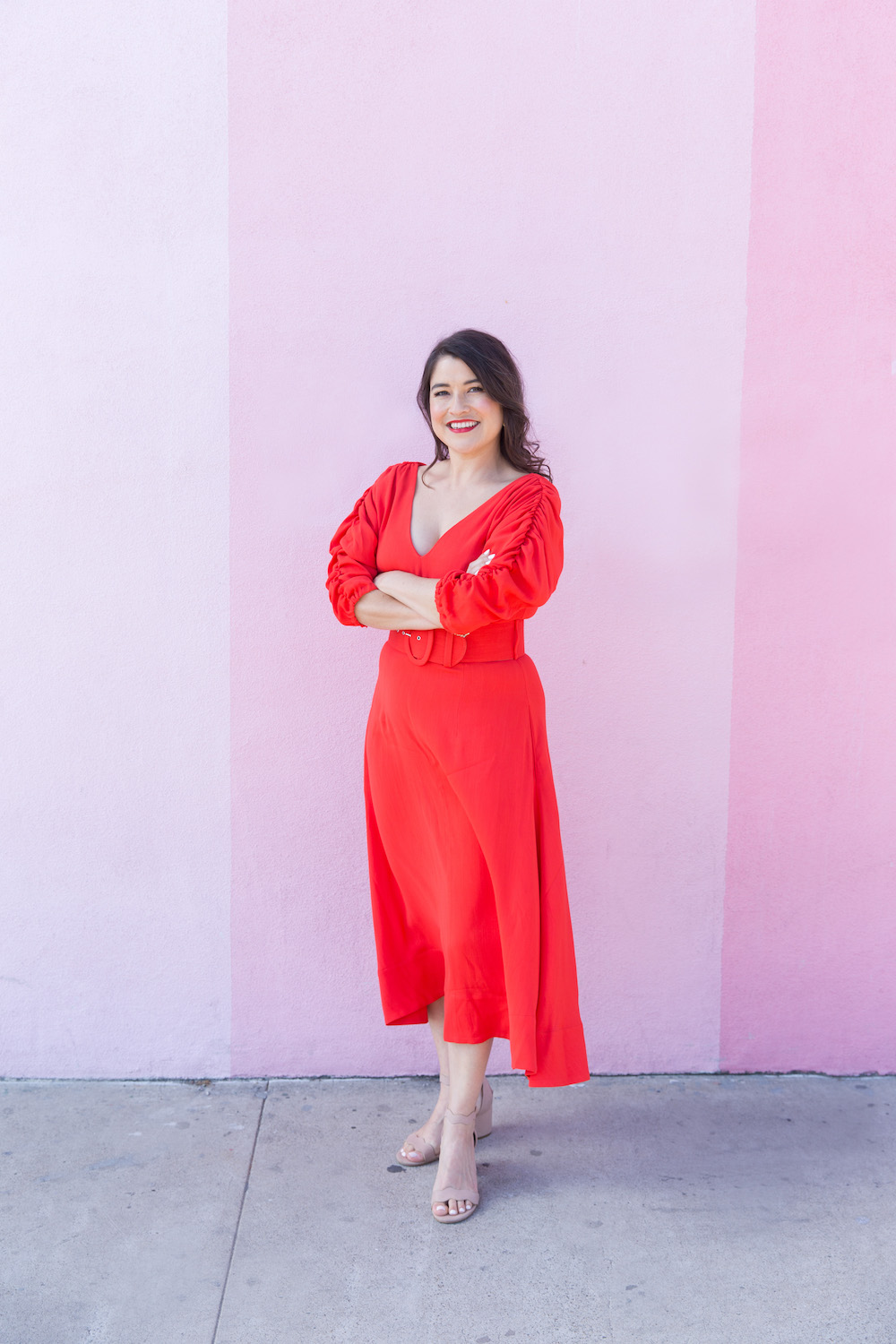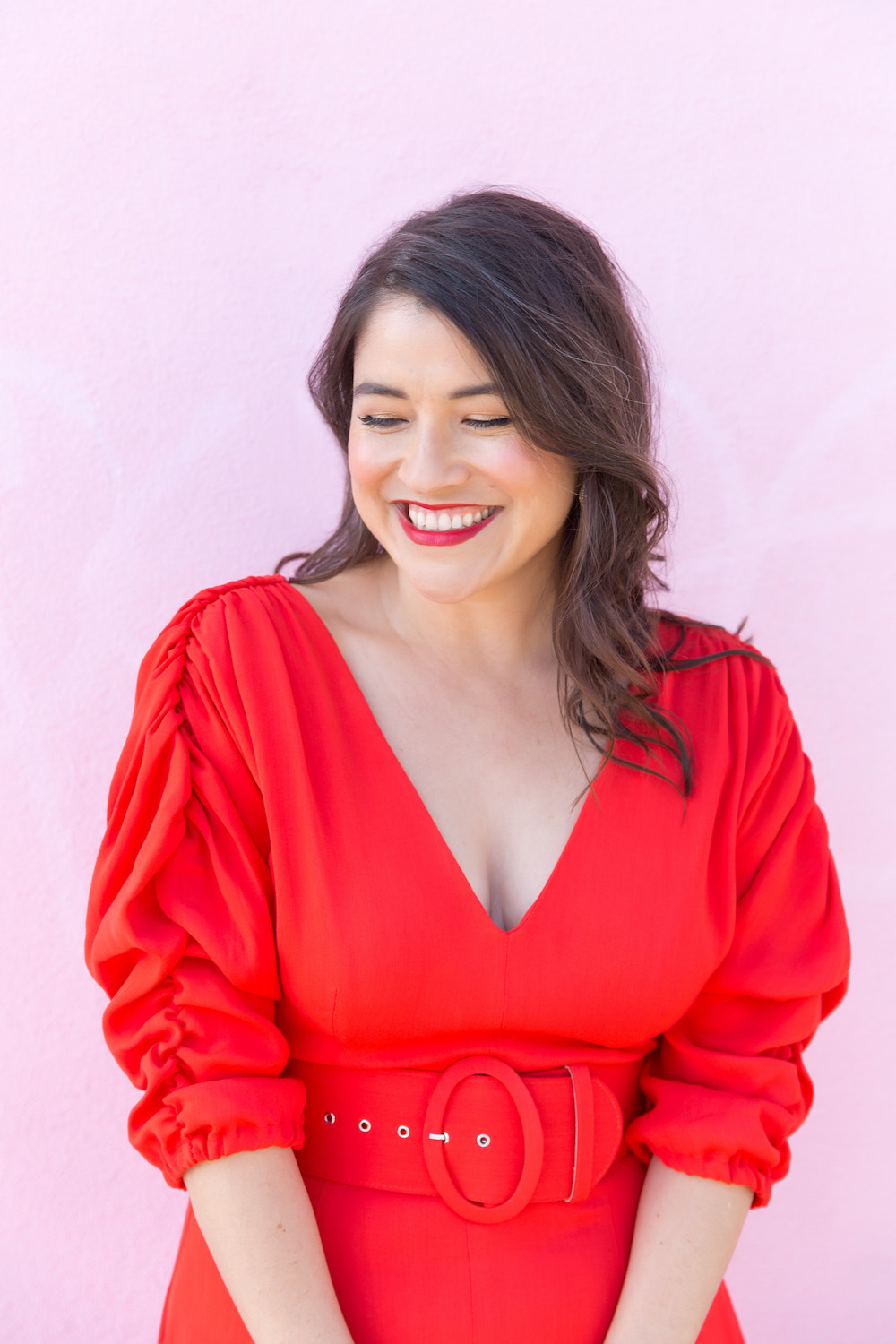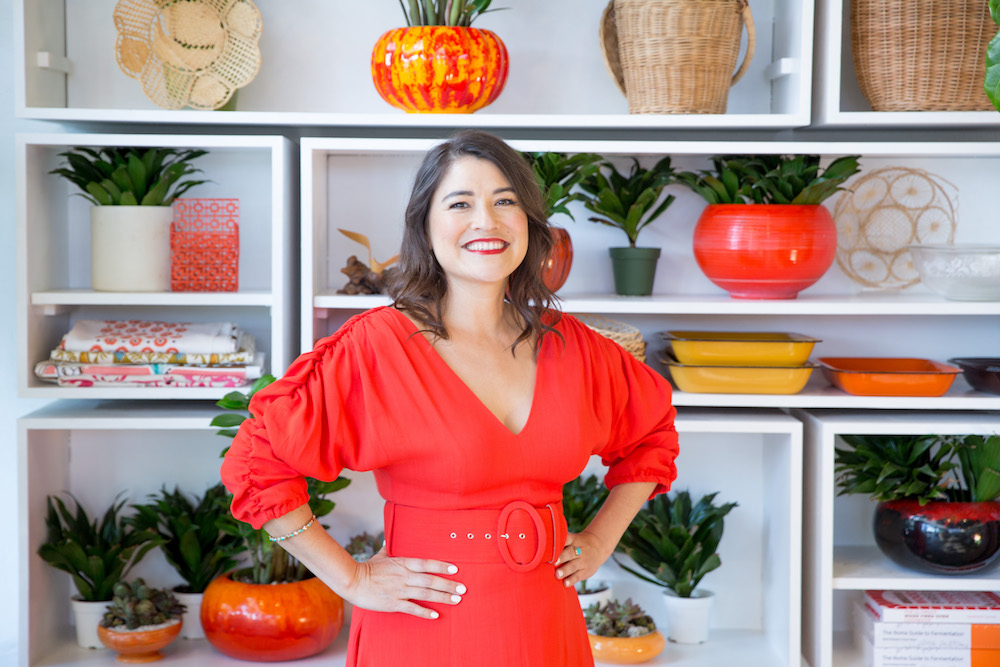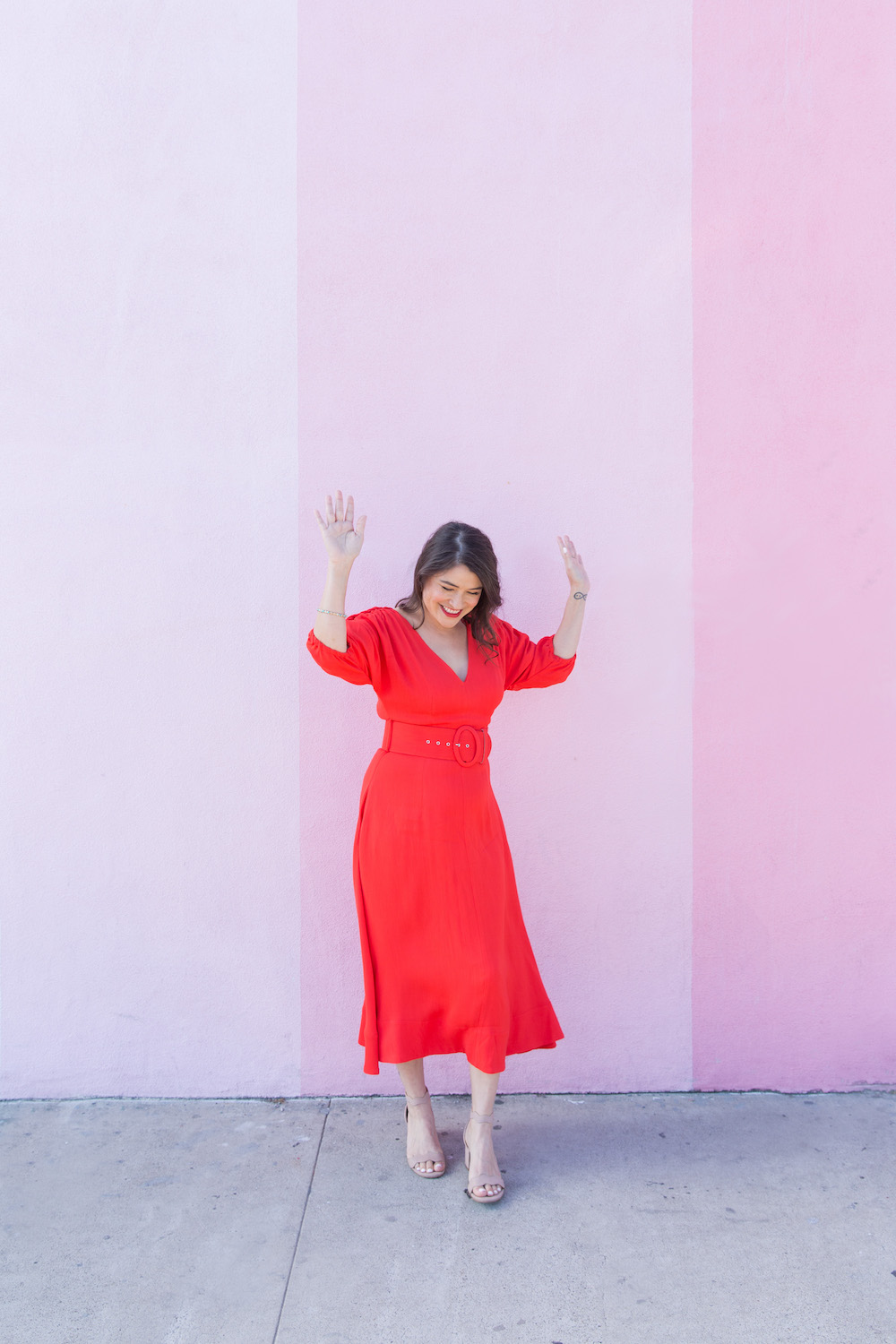 Photos by Dayley Photography
Makeup by Antonella Annibale
A big thank you to Pigment for allowing us to shoot at their incredible boutique!