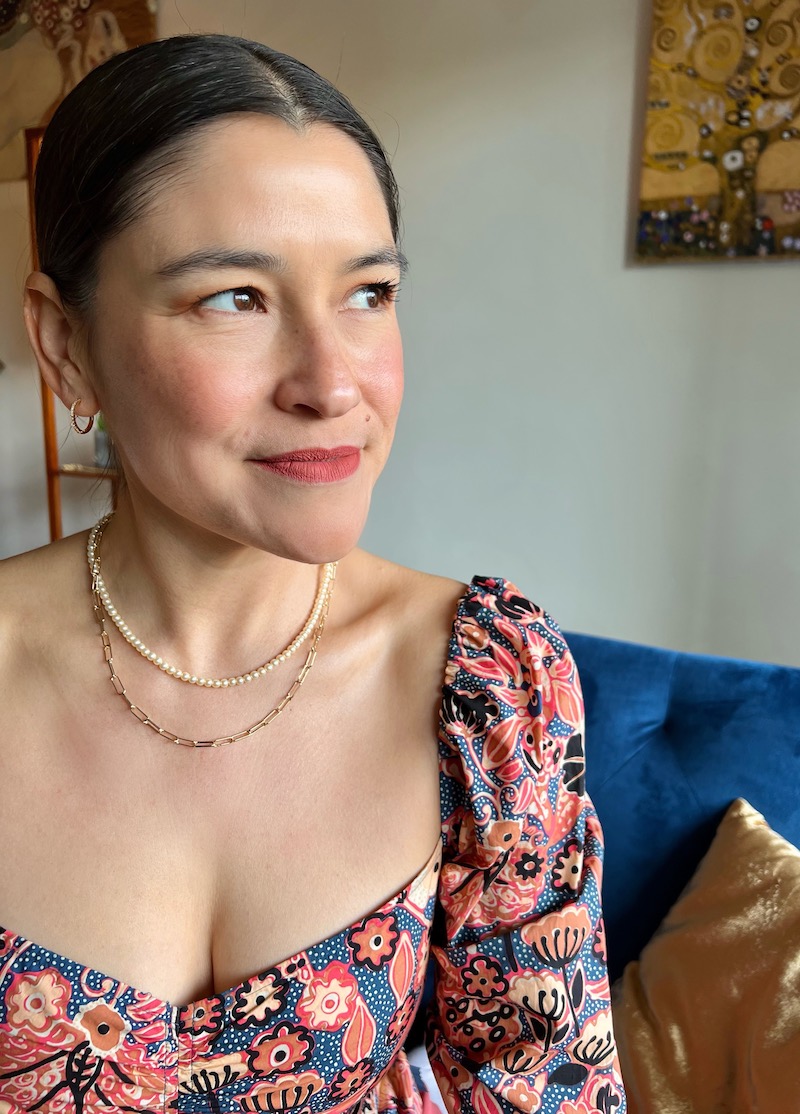 I have become obsessed with pearls: pearl necklaces, pearl earrings, pearl bracelets — the whole shebang. Just yesterday I created what I call a "pearl cluster" for a client. Whenever I create a coordinated collection of complementary jewelry to be worn together, I call it a cluster.  It was the most divine cluster of exquisitely modern, yet timeless pearl pieces, and I am starting to think we all need a good pearl cluster. The issue I run into with pearls is that some women fear they will look old-fashioned — and that is definitely a risk! But lucky for you, I'm here to show you how to wear your vintage pearl pieces in a modern way, as well as how to find new modern pearl jewelry. I've even started to think of a dangling pearl earring as the new gold hoop.
Click here to shop my favorite modern pieces right now or keep reading for all of my pearl styling tips. 
How To Wear Pearls Without Looking Old Fashioned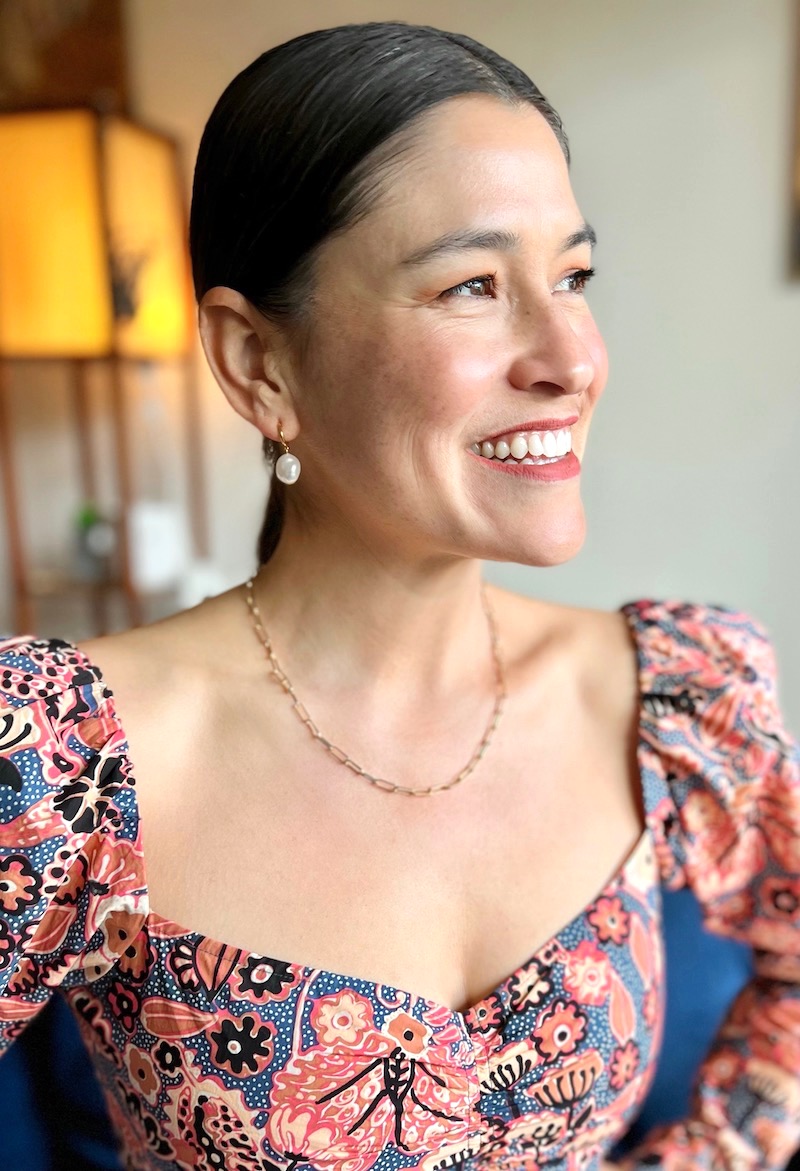 Again, this is a question I get asked frequently along with "how do I wear pearls without looking old?" My clients often ask about this when they want to update older pearl pieces from a sentimental time or a piece left to them by a relative. I get it. Pearls can look fuddy-duddy, old, retro, or conservative, but so many of my clients have pearls in their jewelry cases. They sit there confusing us, yet demanding to be used. "I am classic!" they scream at us. "I am your mother's!" they yell. "I am your great-grandmother's!" they taunt. Then you put them on with a dress and you feel like a 50s housewife, or your grandmother, which may or may not be one and the same.
When I am updating a woman's heirloom single strand pearl necklace or simple pearl studs, the key takeaway is to not wear these basic pearl pieces together. Instead, pair each of those simple "retro" pearl pieces with a more modern counterpart, like a gold necklace, gold hoops, or the options I've featured at the bottom of this post.
If you do want to pair, say a pearl stud and single strand pearl necklace, I love to pair them with androgynous looks, or more masculine garments, like a chambray shirt. I also love to pair classic pearl jewelry with bold prints and geometric silhouettes. Think Zimmerman or Farm Rio.
Key Takeaway: Don't wear two retro pearl pieces together (ie: pearl studs with an heirloom single strand necklace). Instead, wear them separately and pair them with modern jewelry pieces.
How To Wear Pearls In A Modern Way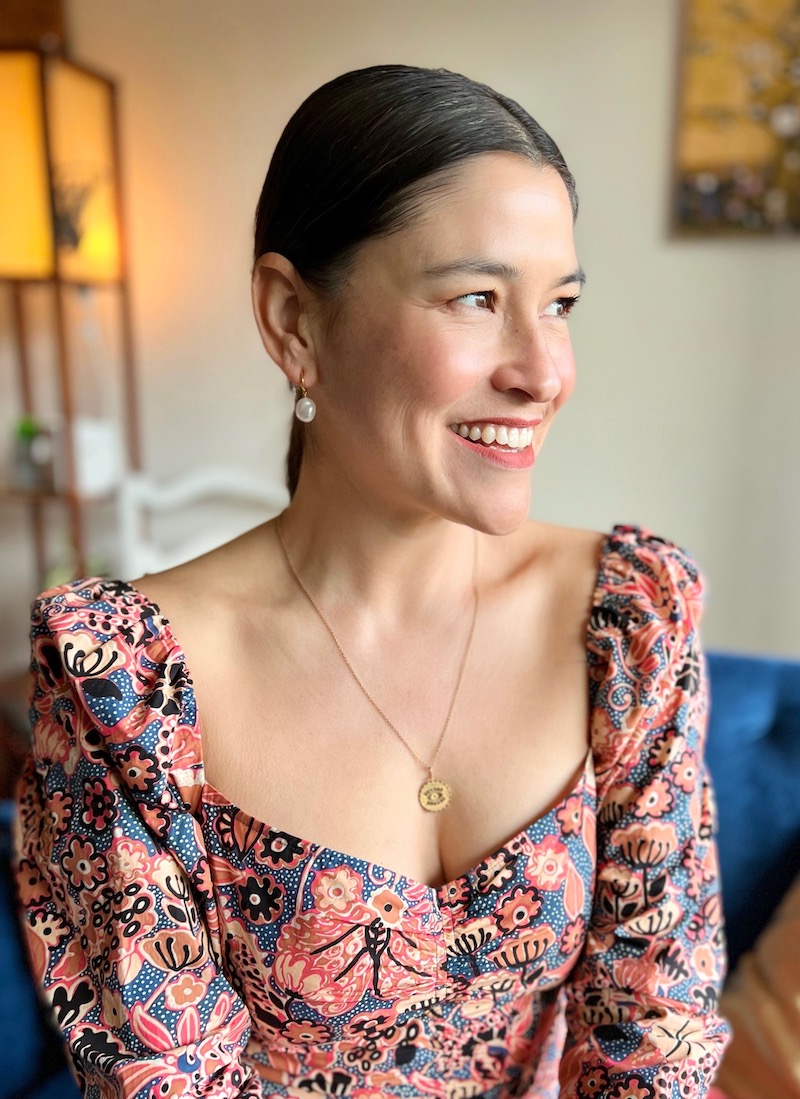 Of course, if you are just starting your journey into the pearl world, let's go straight to modern pearl pieces. The most modern look is to wear pieces that mix abstract pearls with gold or other metals. By abstract pearls, I mean pearls that aren't perfectly round.
The freshest (discreet pun intended) pearl piece right now is the small gold hoop with a pearl dangling from it. This is my #1 favorite pearl piece currently. I wear mine constantly and with everything. As I said before, I want you to think of a dangling pearl earring as the new gold hoop. This pearl earring style is modern and fresh on its own.  You can also create an on-trend look by bringing out the gold in the earring and pairing it with a gold necklace(s). Again, the key to a modern pearl look is to mix it with gold, or other metals.
Key Takeaway: The key to a modern pearl look is choosing a piece that mixes pearls with gold or other metals, and uses pearls that aren't perfectly round. My favorite version of this is a small gold hoop with a pearl dangling from it. 
When To Wear Pearls
As I mentioned above, I am wearing my gold and pearl earrings constantly. I wear them with leather. I wear them with feminine dresses. I wear them with a t-shirt and jeans. If you want to wear pearls more casually, I recommend just sporting the gold and pearl earring by itself. If you want to add more pieces, a simple gold bracelet and delicate rings will do nicely. The one look I would skip the pearls on though is workout wear. I love a small diamond encrusted hoop on my hikes, but pearls are mostly disconnected from the athleisure look unless you are creating a very intentional look — like pairing pearls with a tracksuit and designer sneakers. This look is for more adventurous and advanced fashionista clients.
For dressing up, look for more complicated pearl pieces mixing mediums like pearls and diamonds or pearls and leather. A creative combination of the mediums puts pearls in a modern mood. Even perfectly round pearls will look updated when paired with other metals or placed in artistic bunches.
Key Takeaway: Wear pearls anytime!
How To Wear A Pearl Necklace Casually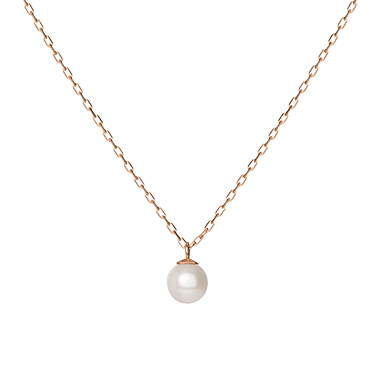 A single, small abstract pearl hanging from a gold chain is perfect for casual wear and a great way to wear a pearl necklace casually. This will look lovely with your scoop neck tee, jeans, and sneakers. Pair it with thin gold hoops for the freshest casual cluster. A necklace with multiple pearls can feel more dressy. You can still wear it with a tee and jeans, but I want it to be with a really nice tee, cool or sexy jeans, on-trend booties or sleek sneakers (or cool flats or heels), and a blazer over it for a casual, but intentional look for work or a lunch date. Otherwise, pair a pearl necklace with a very fabulous "casual" top, as pictured in my outfit.
Key Takeaway: Wear a pearl necklace with a "nicer" casual top.
Modern Pearl Jewelry
As I mentioned above, the key to choosing modern pearl jewelry is to opt for pieces that mix pearls with gold or other metals or pieces that use pearls that aren't perfectly round. Below are all of my current favorite modern pearl pieces, from earrings to necklaces and rings.
Completedworks Cultured Freshwater Pearl Cluster Earrings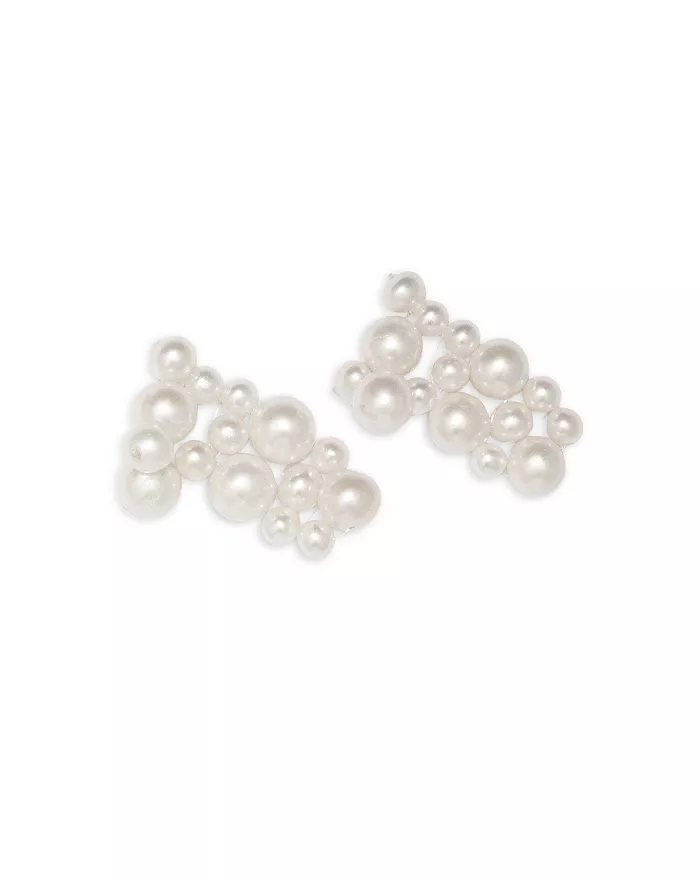 Sterling King Freshwater Pearl Drop Earrings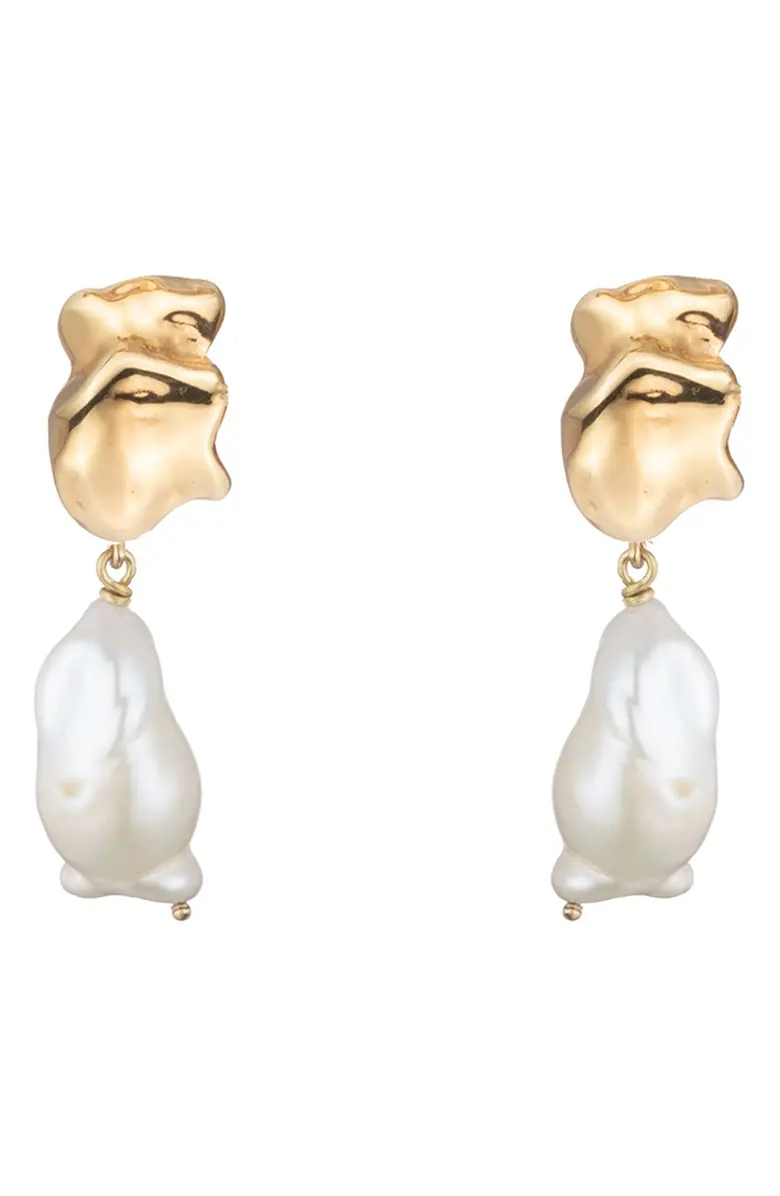 Ettika Pearl Earrings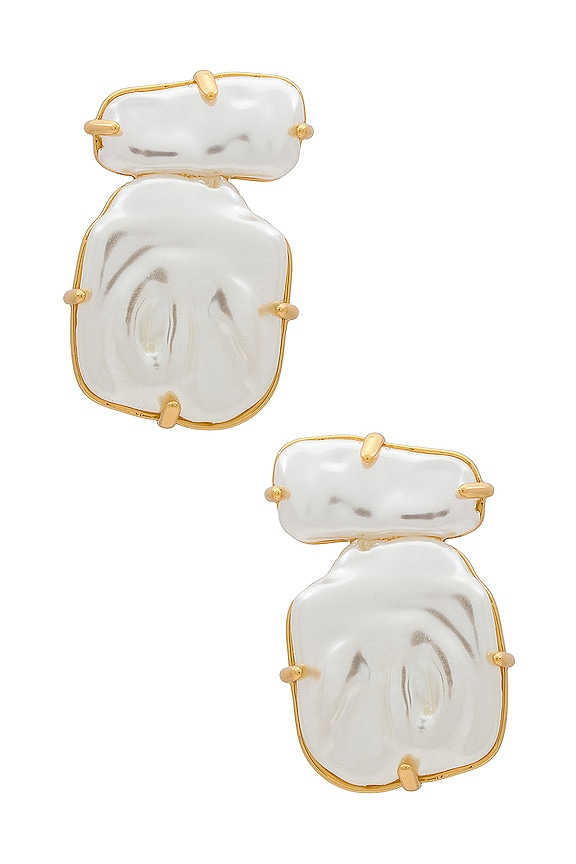 These earrings are available at Revolve and Ettika.
Stone and Strand Perfectly Imperfect Baroque Pearl Earrings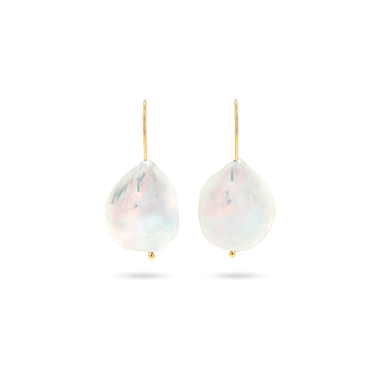 Aurate Venus Organic Pearl Tri Gold Ring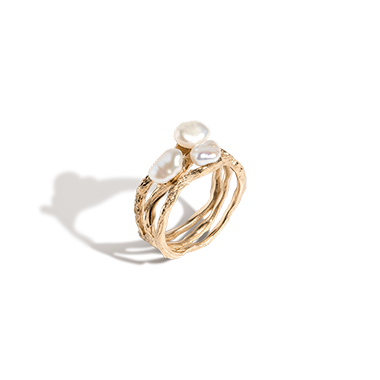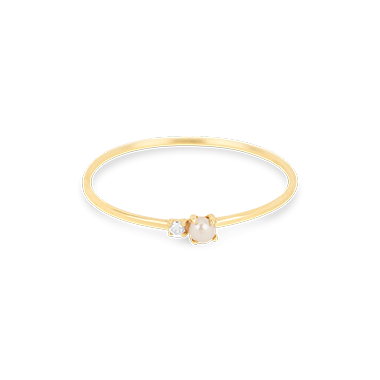 Bloomingdale's Cultured Freshwater Pearl Woven Bracelet in 14K White Gold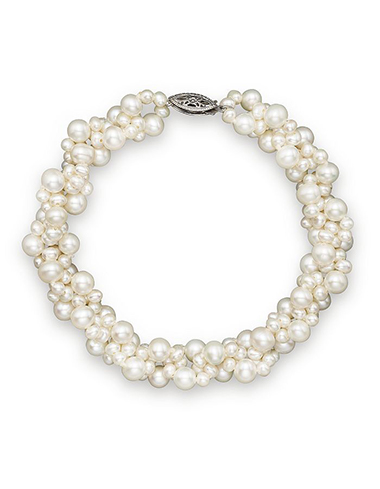 Aurate Organic Pearl Drop Huggie Earrings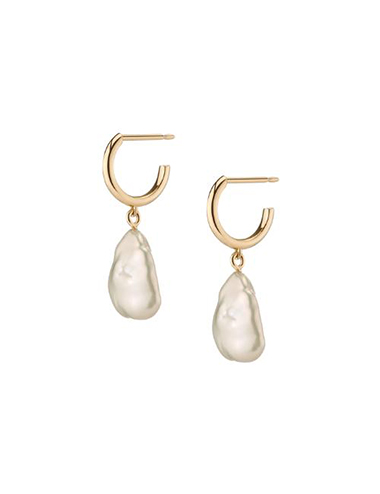 Mejuri Bold Pearl Drop Earrings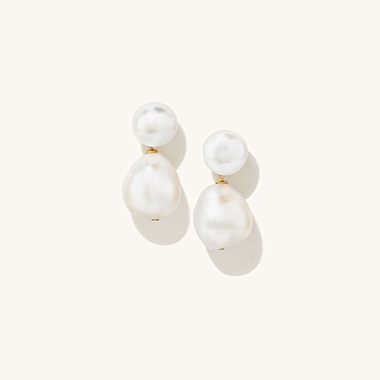 Stone and Strand Gold Filled Tiny Hollow Hoop Earrings With Freshwater Pearls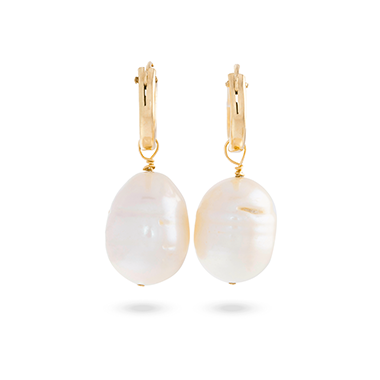 Mejuri Tiny Pearl Necklace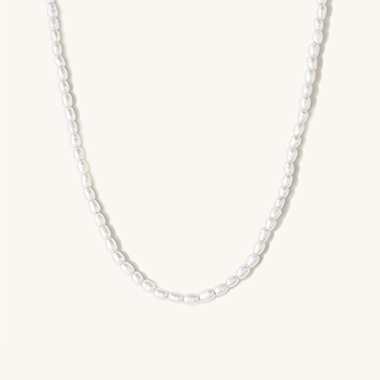 Scream Pretty Gold Baroque Pearl Huggie Earrings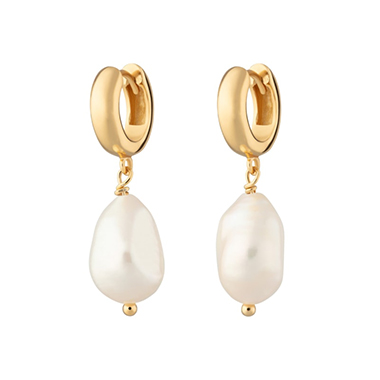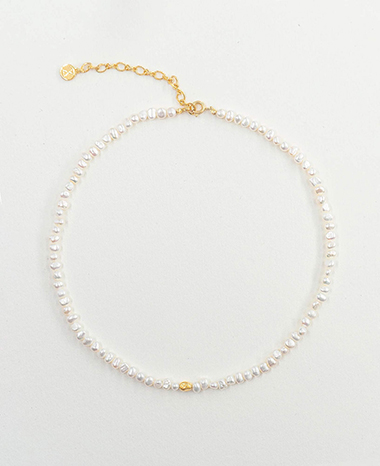 Aurate Simple Pearl Bracelet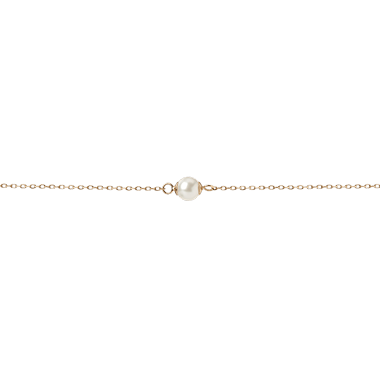 Narro Freshwater Pearls Earrings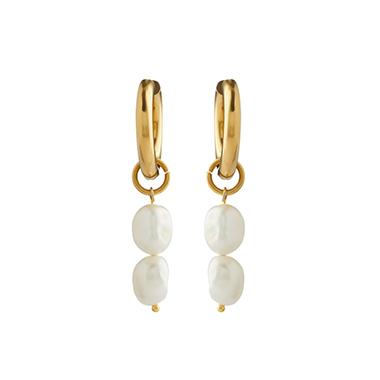 Aurate Organic Pearl Drop Rectangle Hoop Earrings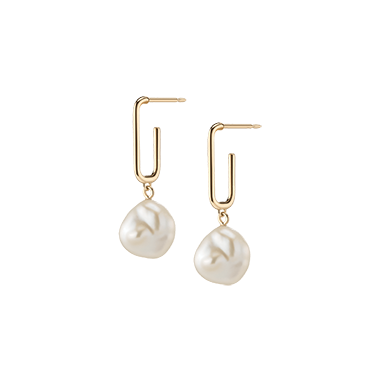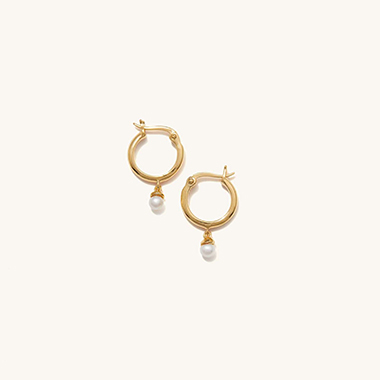 Aurate Venus Organic Pearl Gold Earring Small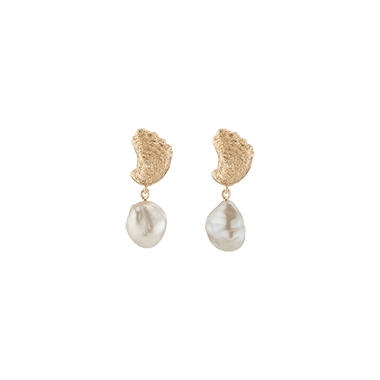 Aurate Pearl and Gold Bar Duo Stud Earring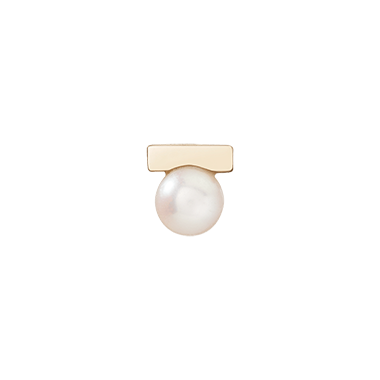 Aurate Simple Pearl Necklace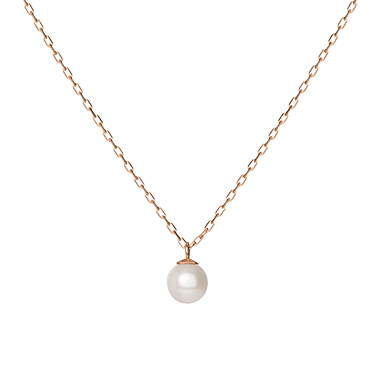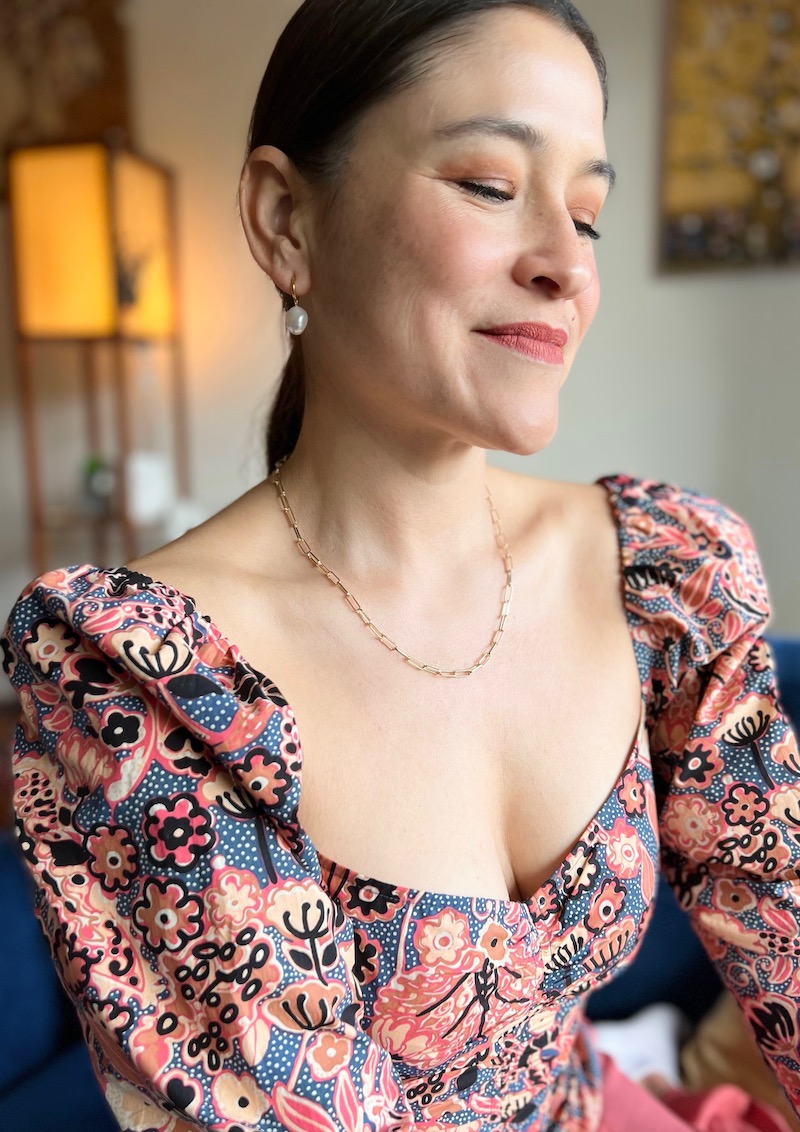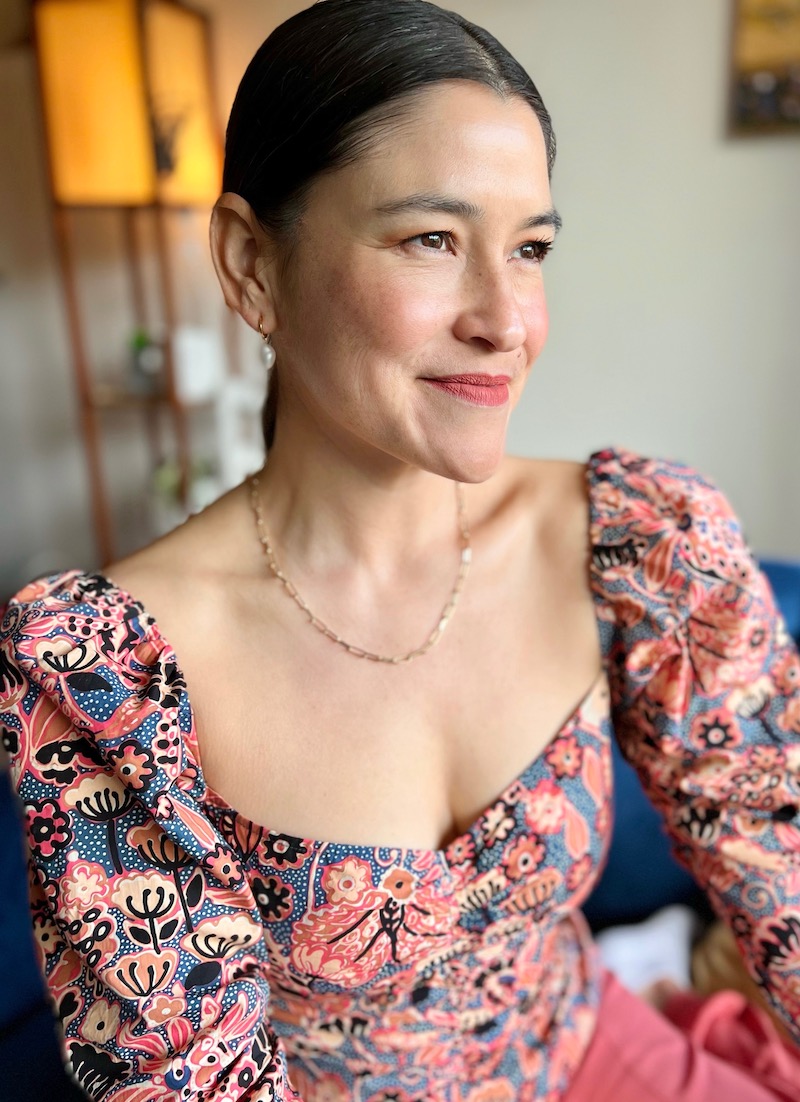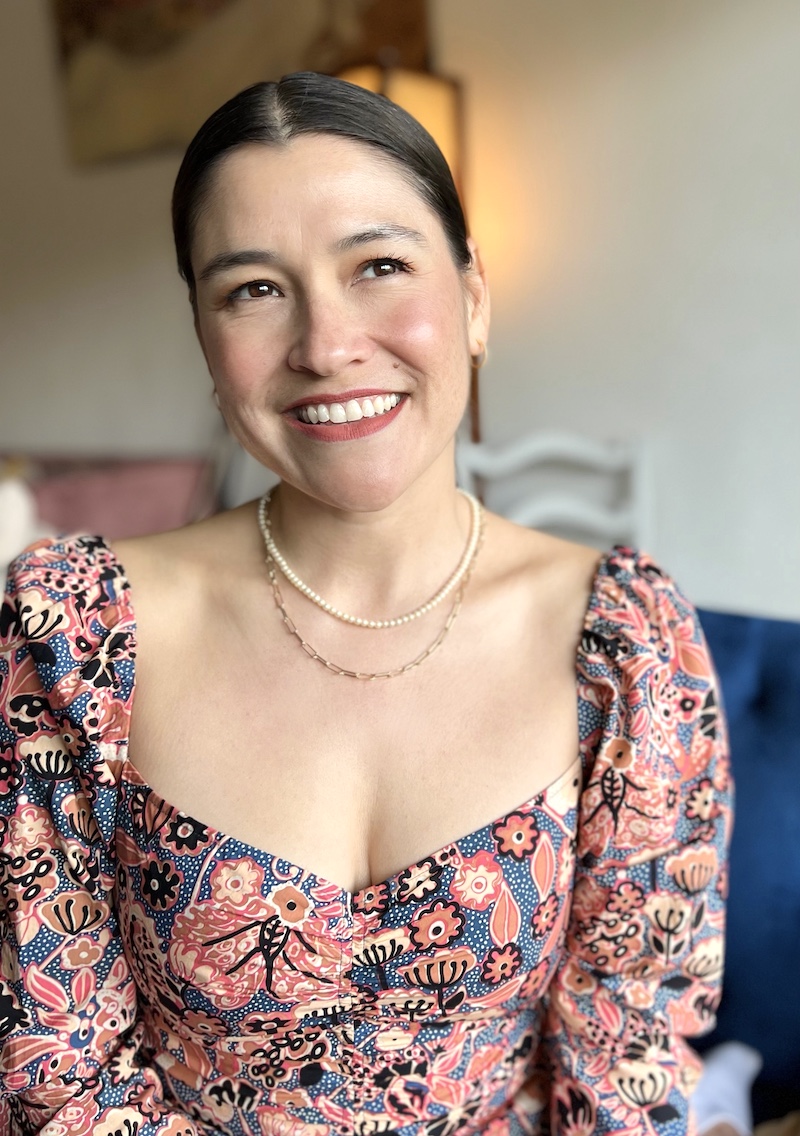 Photography by Jesse Suphan
How To Wear Pearls From Years Past
I originally wrote this post in 2013. I've left these photos below for nostalgic purposes. Whenever I update older posts I love to hold on to a collection of images as a bit of a time capsule.