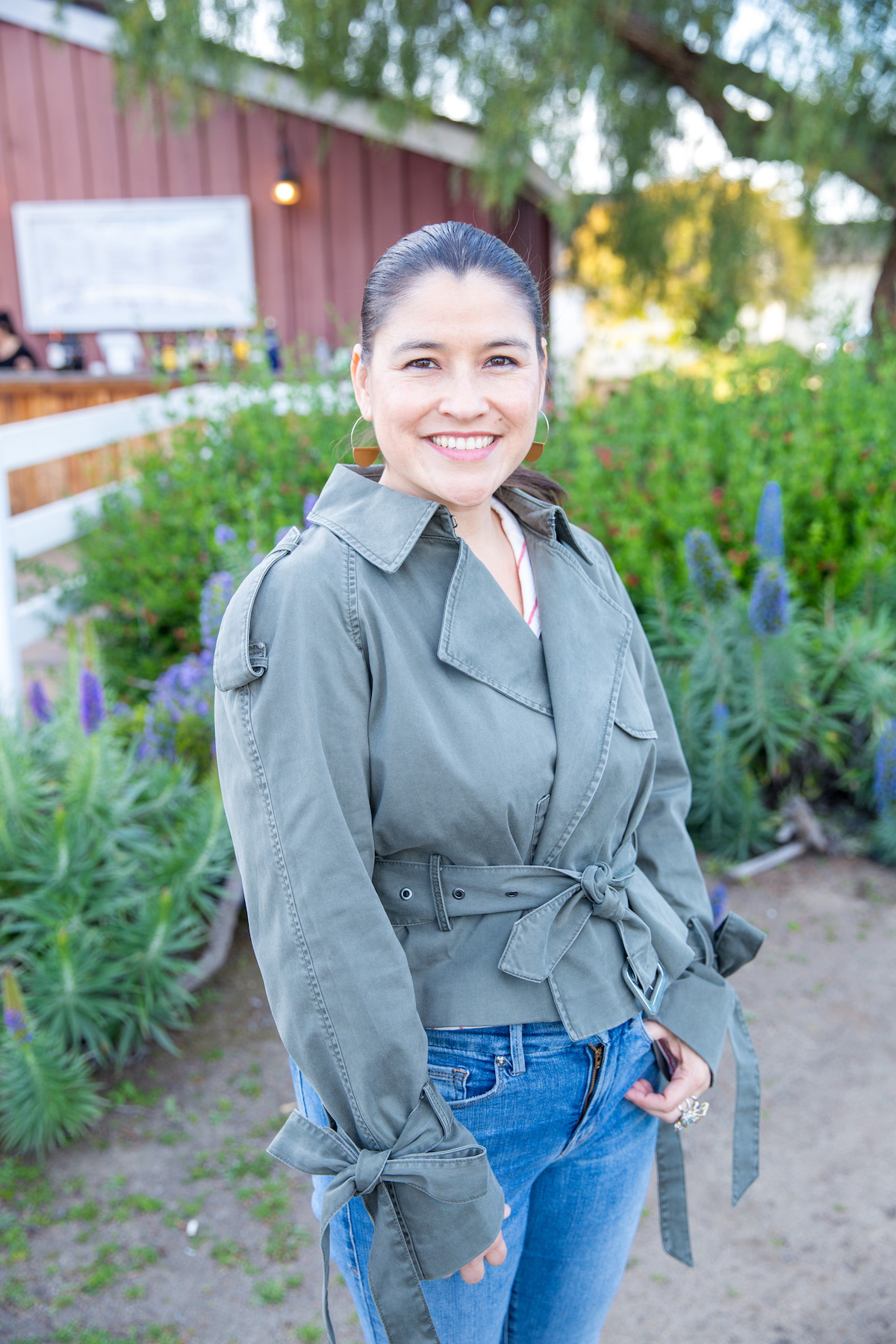 Last week, I wrote about the most versatile jacket color. You now know the answer is olive green, so today I am showing you my favorite olive green jacket outfit. Notice this is the jacket I deemed my favorite in the last post. It has won me over so completely that this will be the principal jacket in my travel wardrobe for next month's trip to Europe.
How To Wear An Olive Green Jacket
The whole point of having the most versatile jacket color is to be able to wear it willy-nilly. But as I also explained, no jacket can be the perfect outerwear for every outfit. With that in mind, an olive green jacket shines brightest with casual outfits. Color-wise, earth tones and black both look amazing with an olive green jacket. Think espresso, tan, mauve, washed out blues, muted yellow, and off-white. It's the bright happy colors that make an olive green jacket look dirty and tired, so skip optic white, crisp pastels, and highly saturated colors like a rich royal blue.
Favorite Olive Green Jacket Outfit
My absolute favorite olive green jacket outfit involves denim. Denim and olive green are the perfect couple. The minute I combine the two, I feel unstoppable and even a little intimidating in an approachable way — if that makes sense. The pictured olive green jacket by Anine Bing is all about crop tops, tucked in shirts, and dresses. I've tried it on with numerous outfits, and the constant I am seeing is that it needs chunky shoes like booties or high-top sneakers to feel balanced. It also needs to be worn open, not closed, with dresses — a surprising discovery as most jackets look best closed when paired with dresses.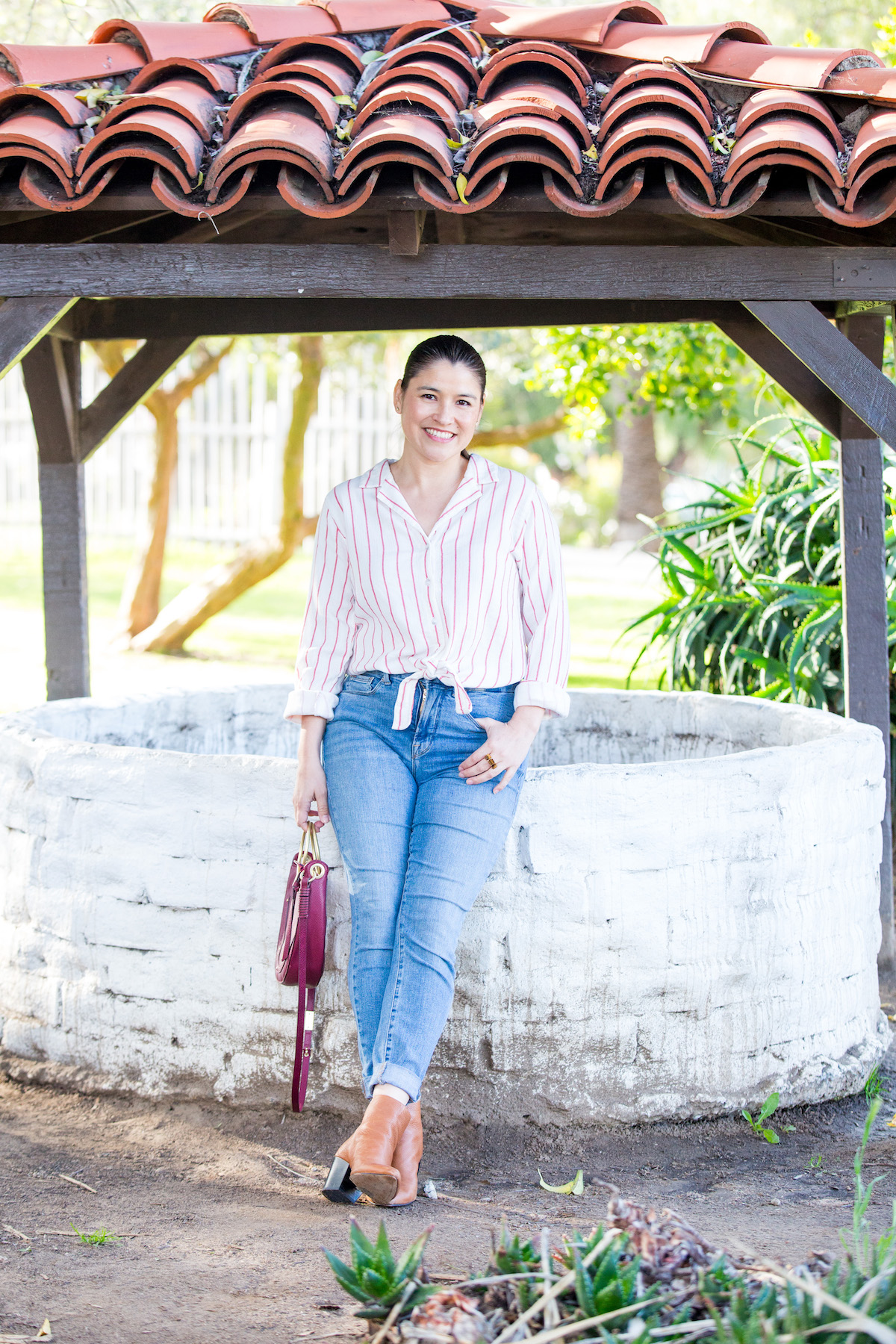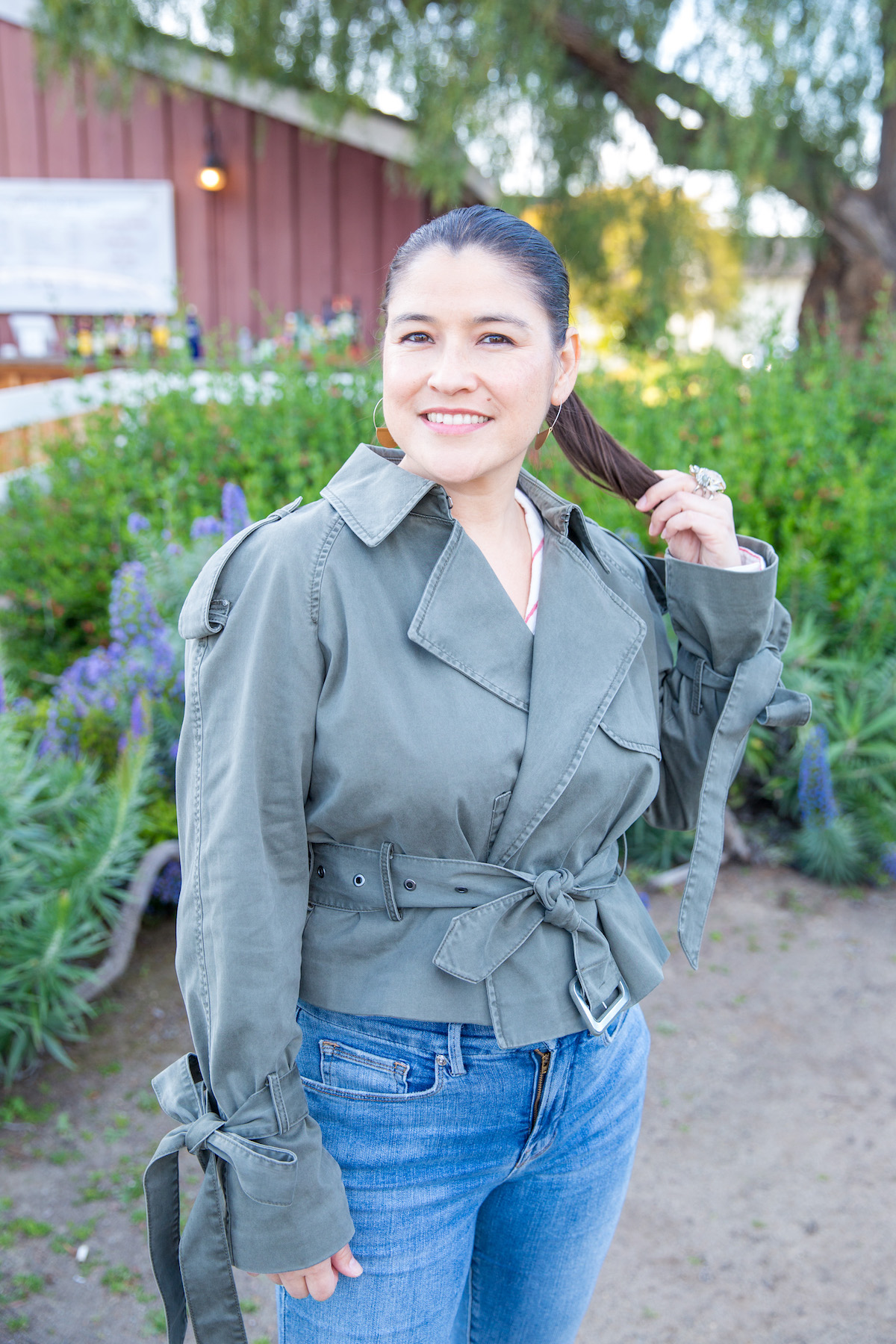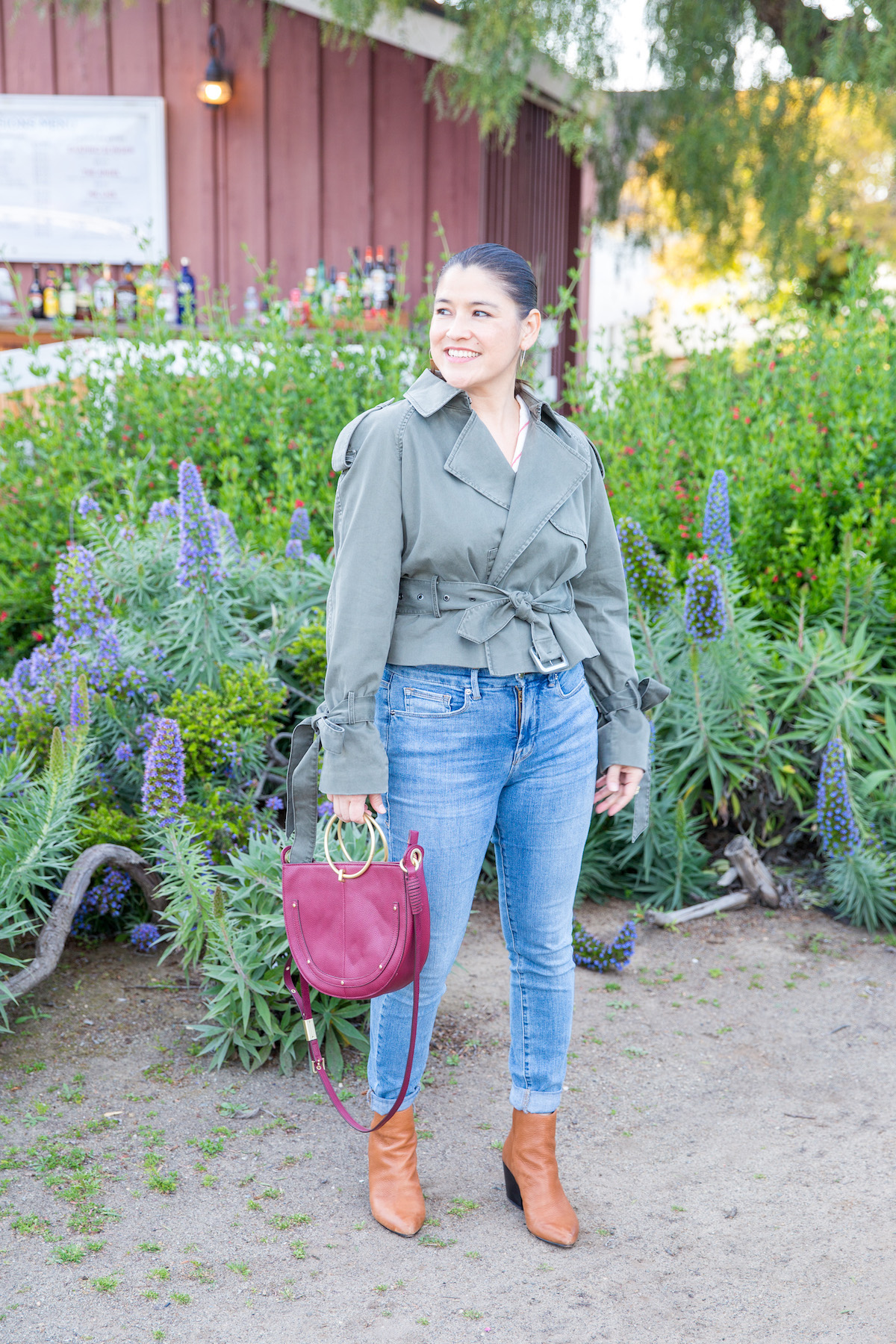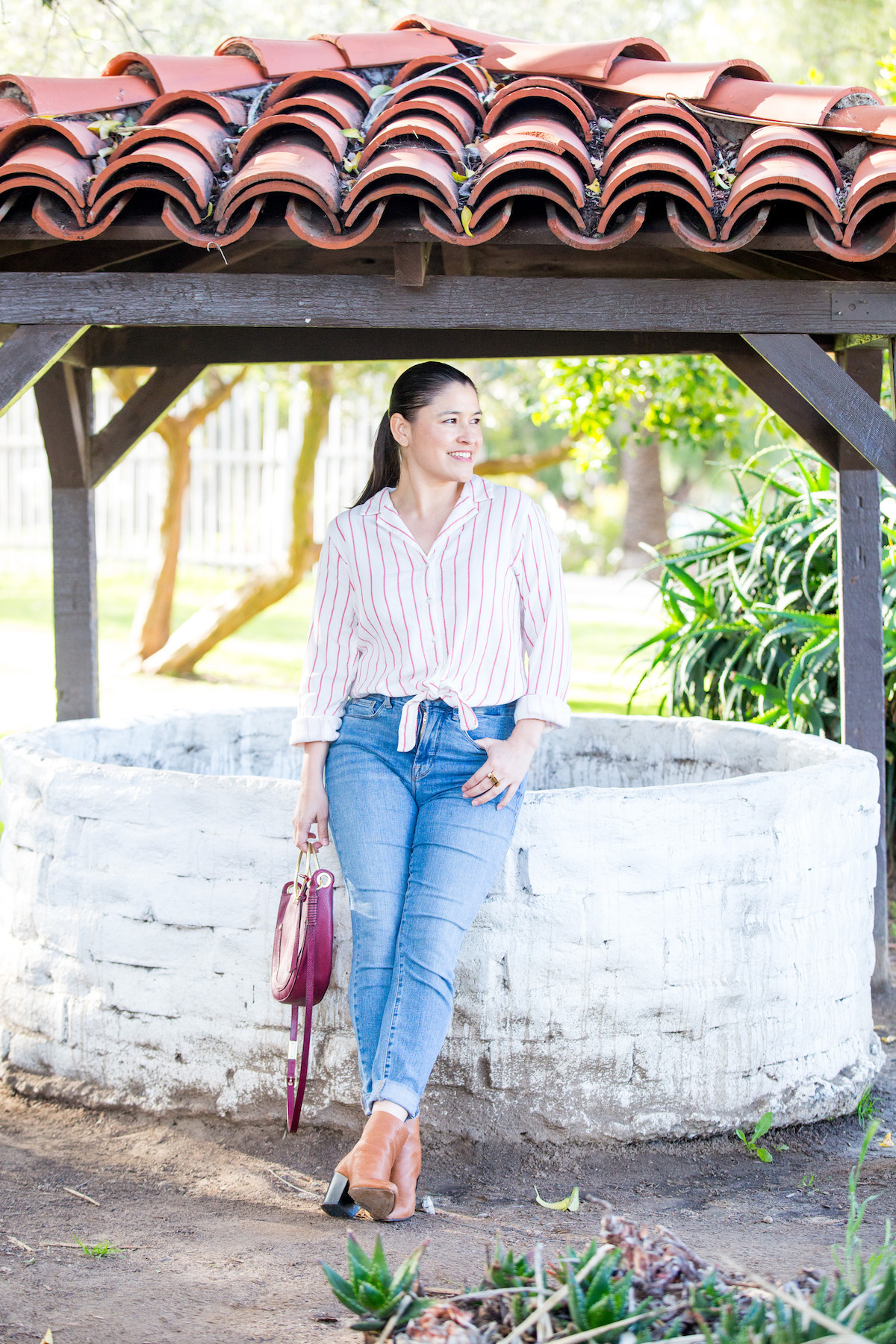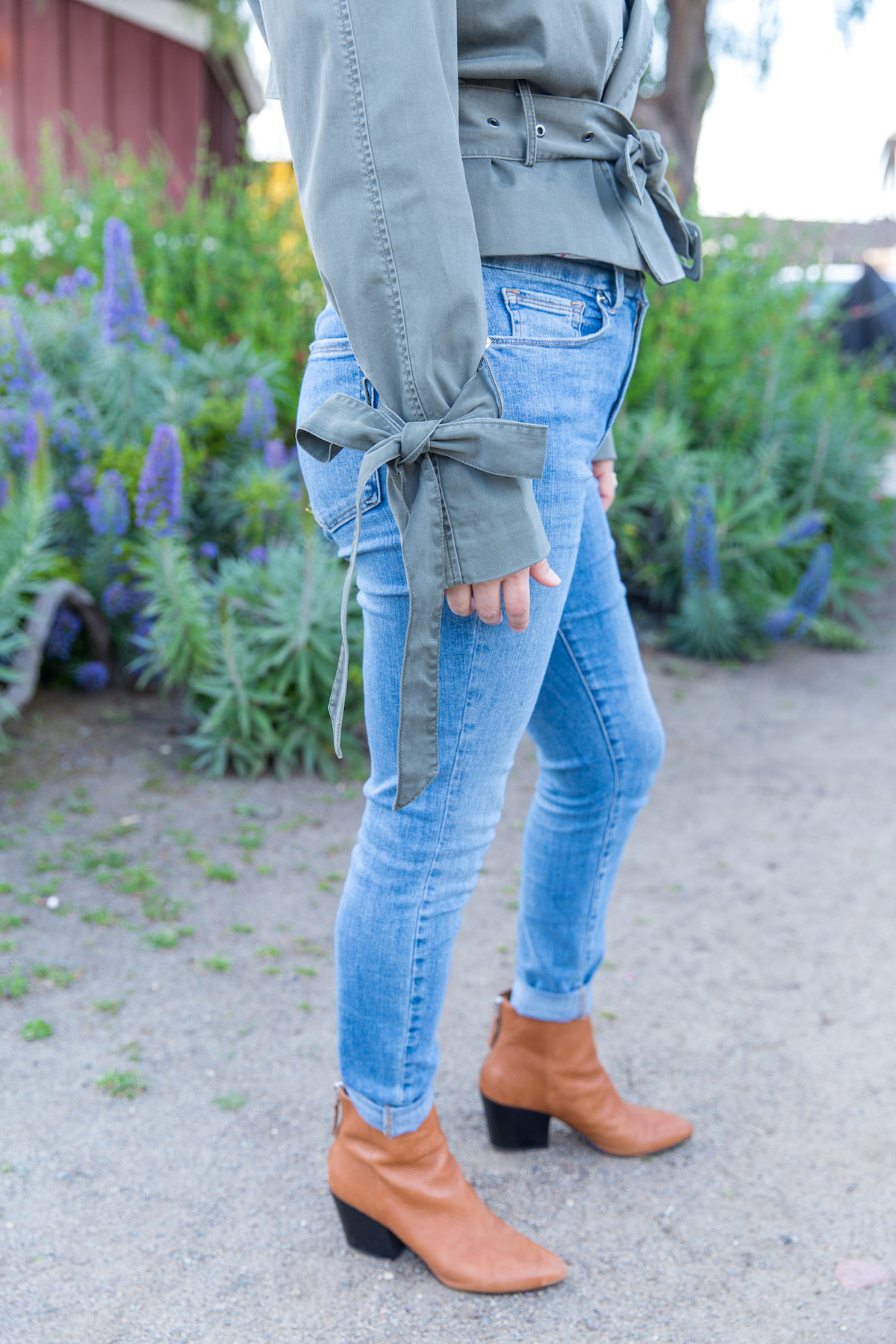 Photos by Dayley Photography