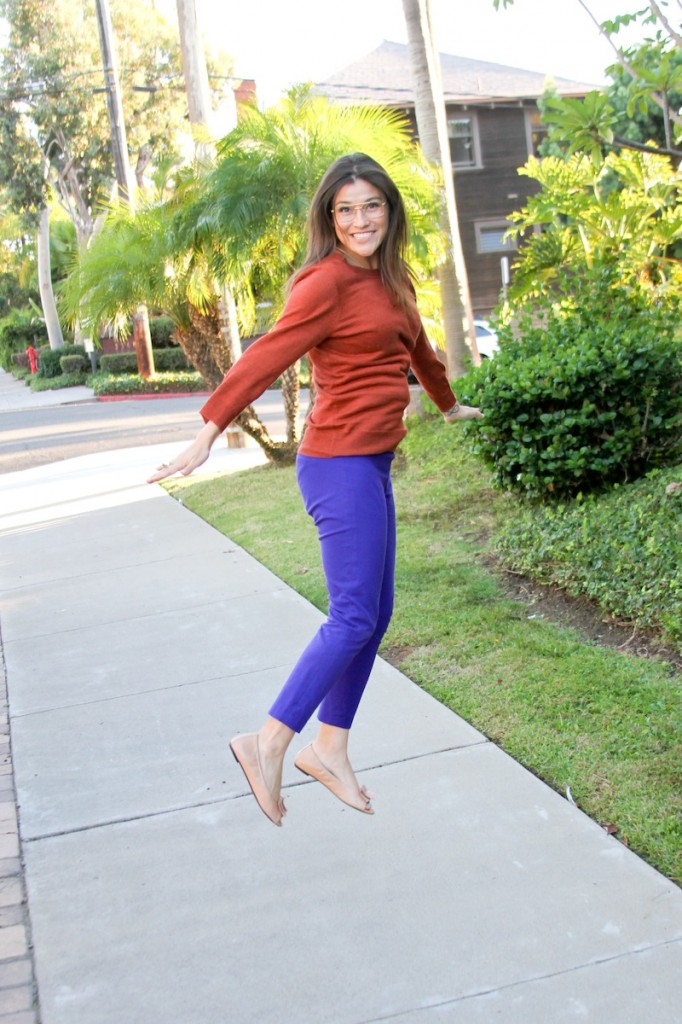 Jeans, jeans, jeans for days. Then there are slacks. Then cargo capri pants that scream middle age. Then we have leggings, a controversial leg covering that is a blessing, but has rules. Then there is.. well, there is not a lot of pant options after that. Perhaps the harem pant, a comfortable collection of fabric in the shape of pants that can be so cool on some, and wildly horrendous otherwise. There are other pants out there, but it is so incredibly difficult to find that right fit. Your waist is too small, or bum is too flat, or thighs are too muscular, your calves are too big, your legs are too long or too short and so on.
Let me get to the point, I have the perfect fitting pants for you. The perfect fitting pants are the Minnie at J.Crew. I have five pairs in five different colors and I have put them on numerous clients over the years, and I mean numerous, both in reference to years and clients. Let me explain the reasons why the J.Crew Minnie continues to save lives year after year …
The Minnie Has A Side Zip
A side zip does a few things. First, you know how the closure of your jeans sometimes stick out? When your pants close in the front, you inevitable get some type of protrusion from this button and zipper escapade. If you are tucking in your shirt, no big deal, but if your shirt lays over it, we will see something sticking out through the shirt. Another issue that arises when you have a front closure on your pants is added weight to your lower belly. In short, a side zip is more flattering. It creates a leaner look, and will make your belly look flatter.
The  Minnie Is Stretchy, Yet Structured
The Minnie will stretch where needed to ensure its title of the perfect fitting pants, which also makes it the most comfortable pant. Despite their comfortable stretchiness, it is a structured pant, so you don't look or feel too casual. Many of my clients wear them to work.
Note, they will stretch a bit as you wear them, so buy them snug. They usually run one size too big. If you are a size six, buy a size four. Trust me, they will still be comfortable, and will not give you a muffin top.
The Minnie Is Thick – Ish
Made of 95% cotton and 5% spandex, the J.Crew Minnies are a thicker material that will not show cellulite like thin snug fitting pants. They are not too thick though, so you can still wear them in warm weather.
The Minnie Fits Large Calves
The Minnie fits muscular calves and stretches to fit the extra large calf. I, on the other hand, have useless little legs, so I have the calves on my Minnies taken in by my tailor. Although I have noticed that the newer cut is slim enough that I don't have to take in as much.
Tall and Short and Pregnant
The Minnie comes in petite sizes as well as tall. Why? Because they know everyone wants them, including pregnant women. Yes, the perfect fitting pants also comes in maternity sizing.
Colors!
I have red hot, hot pink, forest green, navy, ox blood and indigo. (Oh, that's six isn't it. I said five earlier. Oops.) Each season they throw in a new color or even a print, but year round they always have their black, khaki and navy for you.
Easy To Wash
Ignore the tag that says Dry Clean, unless you really love to dry clean things. You can wash them at home with cold water.  If they have stretched out a bit, throw them in the dryer. I do it after a few wears.
Versatility
The pants have belt loops, so you can tuck in your top and add a skinny to medium width hip belt. If are too self-conscious to expose your bum in these snug fitting pants, wear a longer top. The pants are lean enough to be paired with lengthy tops and tunics. They can also be dressed up or down, from work and casual play, to dinner and dancing.
Check the website for the current coupon code or sale price. Note, often they have sales online that are not in store. If you don't like online shopping, simply tell a sales associate at J.Crew the sale you saw online, and they will honor it.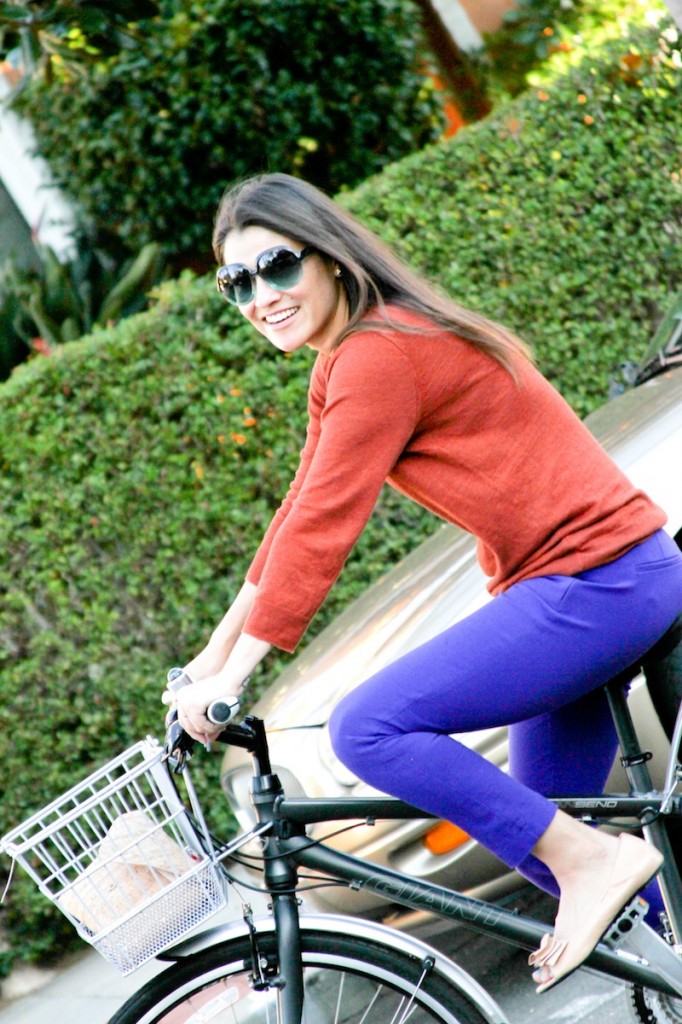 Photo Credit: Robin Dayley/Dayley Photography