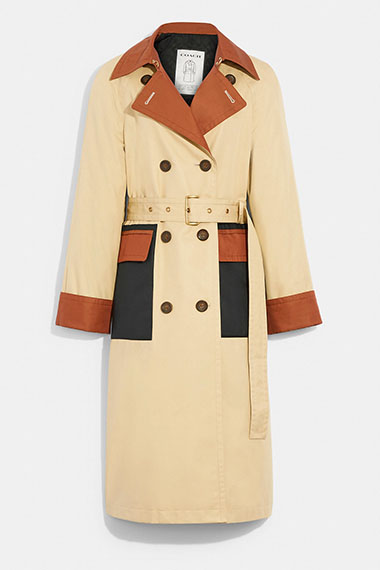 Spring calls for a trench coat. Lightweight and water-resistant, stylish trench coats are the perfect outerwear for the breezy temperatures and watery air of March and April. Obviously, they can be used year-round (looking at you Seattle and London), but the grey skies of spring are truly trench-inspiring.
History of The Trench Coat
The trench coat as we know it today originated in the mid-1800s by British menswear brands that started experimenting with waterproof coats for riding, hunting, and other jaunty activities. But the iconic coat got its name and popularity during WWI — a war fought in the trenches —when it was used by British officers. Both Burberry and Aquascutum claim to have invented the trench coat, but really "they helped popularize a type of coat already in existence, adapting it for military use," according to Vogue.
Their design was purely utilitarian. Trench coats were khaki to camouflage in the dirt trenches. The belts had D-rings, which could be used to attach hand grenades, while epaulettes were used for carrying military accessories like gloves and whistles. The caped back was designed to help water drip off,  and the linings were often removable so that they could be used as blankets by soldiers.
As trench coats gained popularity, they were also worn by everyday folk to show their support and patriotism for the war. Trench coats went from a more utilitarian design to a fashion piece for both men and women in the 1940s due to Hollywood. This was the era when the trench coat was the garment of choice for movie characters depicting journalists, detectives, and femme fatales. Humphrey Bogart wore a trench coat in Casablanca, as did Audrey Hepburn in Breakfast at Tiffany's.
How To Style A Trench Coat
A trench coat can be super versatile. It looks gorgeous with jeans and a tee, a blouse and slacks, or a dress for most occasions. It all depends on the style of the trench. The dressier versions can be paired with dresses and nice pants, while the casual ones are best with jeans and casual pants. If you are feeling funky you can even pair one with shorts. A trench can be such a personalized style piece these days — you can barely go wrong with it. The only real no-no I can think of right now is to not pair it with flip-flops.
My Favorite Trench Coats Right Now
A stylish trench coat is a constant request from clients, and although there often isn't a huge selection of unique must-have goodies, I always find some fabulous choices, featured below. I want to hug all these stylish trench coats and yell like Anchor Man, "Come see how good these look!" Now is the perfect time to check in with your trench coat desires. Which trench is for you?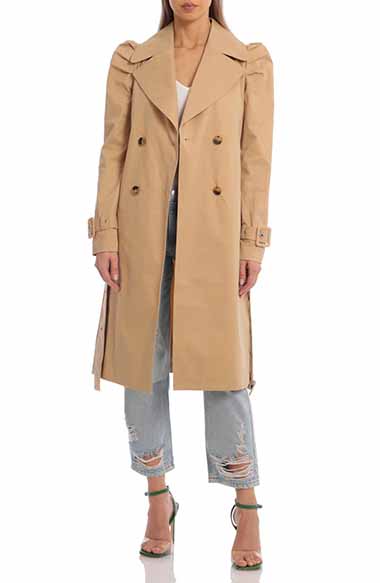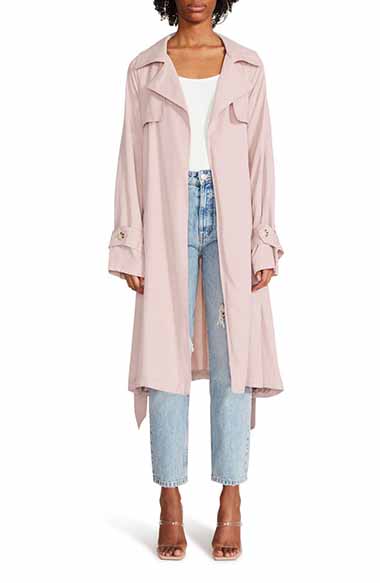 This trench coat is available at Nordstrom and Zappos.
Sam Edelman Double Breasted Nylon Trench Coat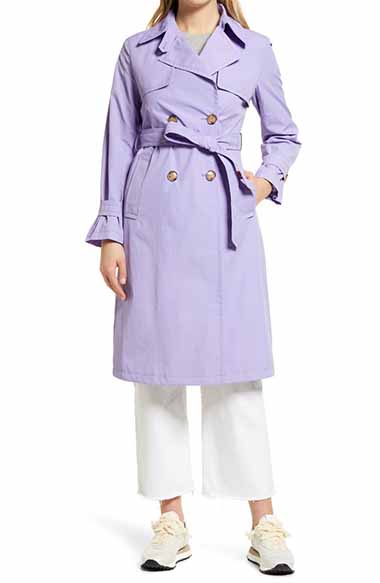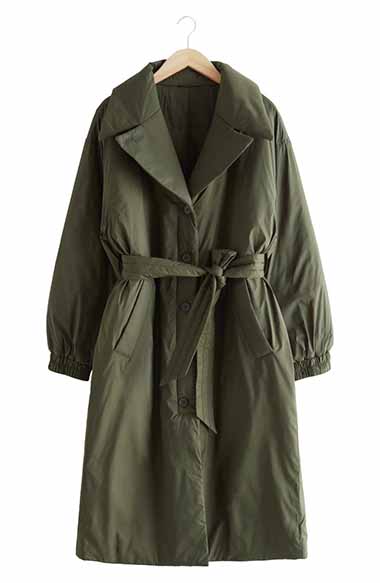 Lululemon Always There Short Trench Coat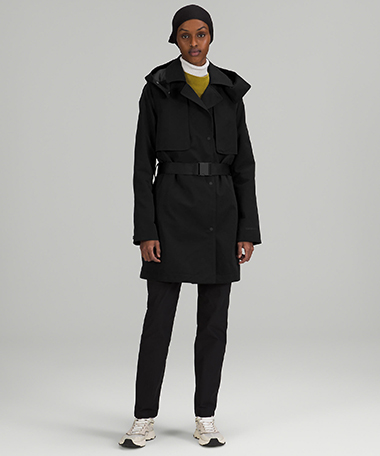 Coach Statement Trench In Organic Cotton And Recycled Polyester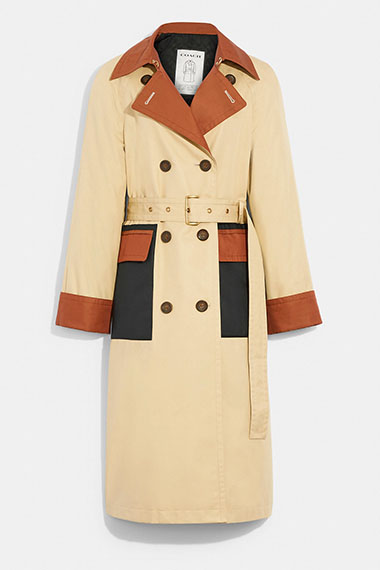 Theory Relaxed Trench Coat in Silk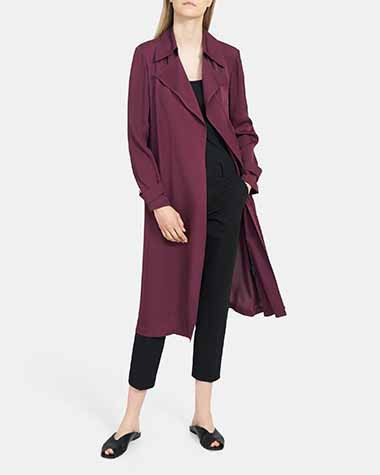 Bernardo Featherweight Trench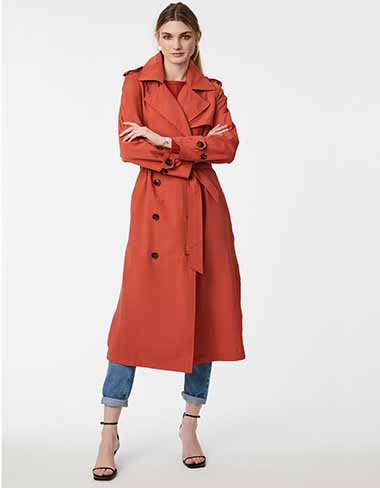 ba&sh carl. short trenchcoat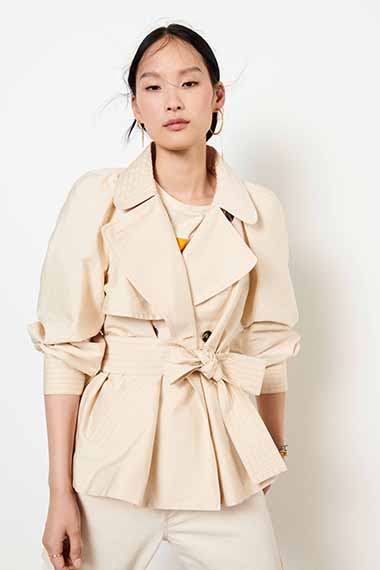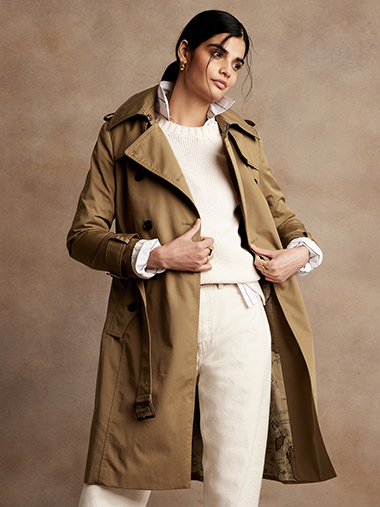 Cuyana Classic Trench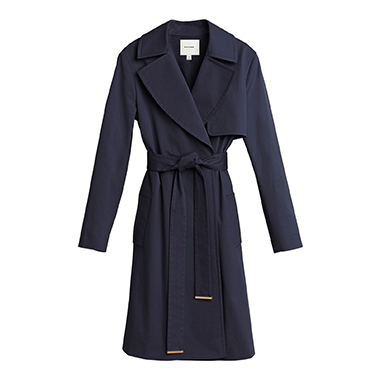 Coach Hooded Trench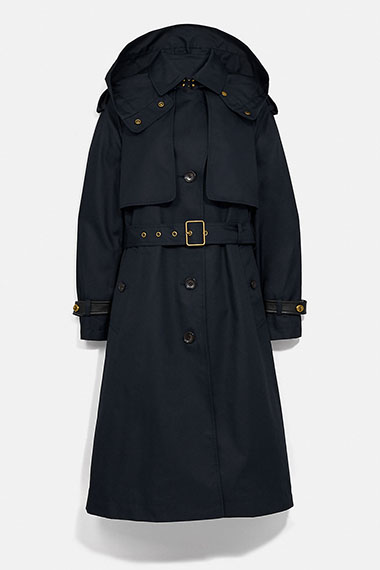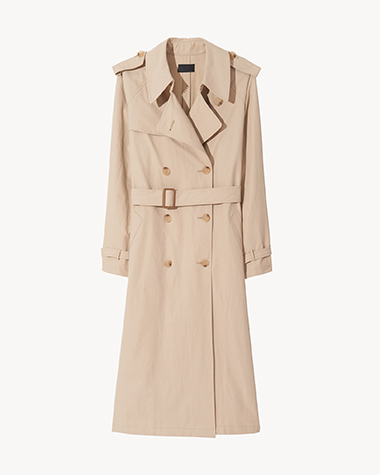 This trench coat is available at Nordstrom, Nili Lotan, and The Yes.
Woolrich Kuna trench coat in Italian wool blend with belt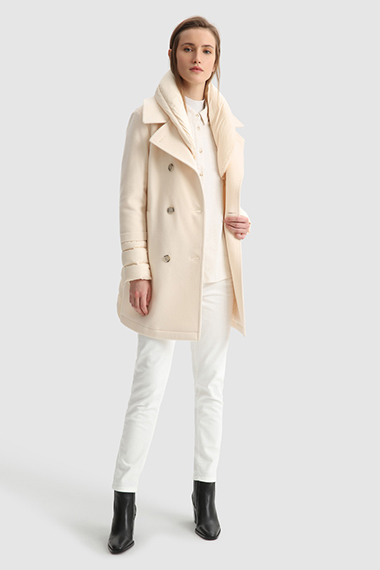 Red Valentino Gabardine and Point d'Esprit Tulle Trench Coat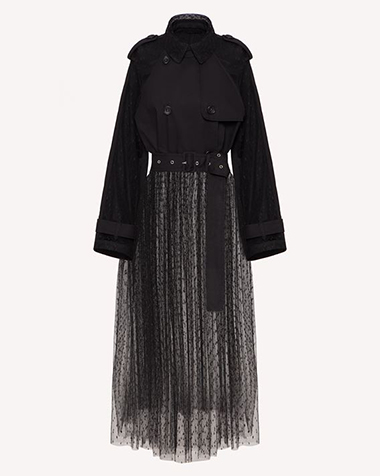 This trench coat is available at The Yes and RedValentino.
Stylish Trench Coats From Years Past
I originally wrote this post in 2013. I've left these photos below for nostalgic purposes. Whenever I update older posts I love to hold on to a collection of images as a bit of a time capsule.