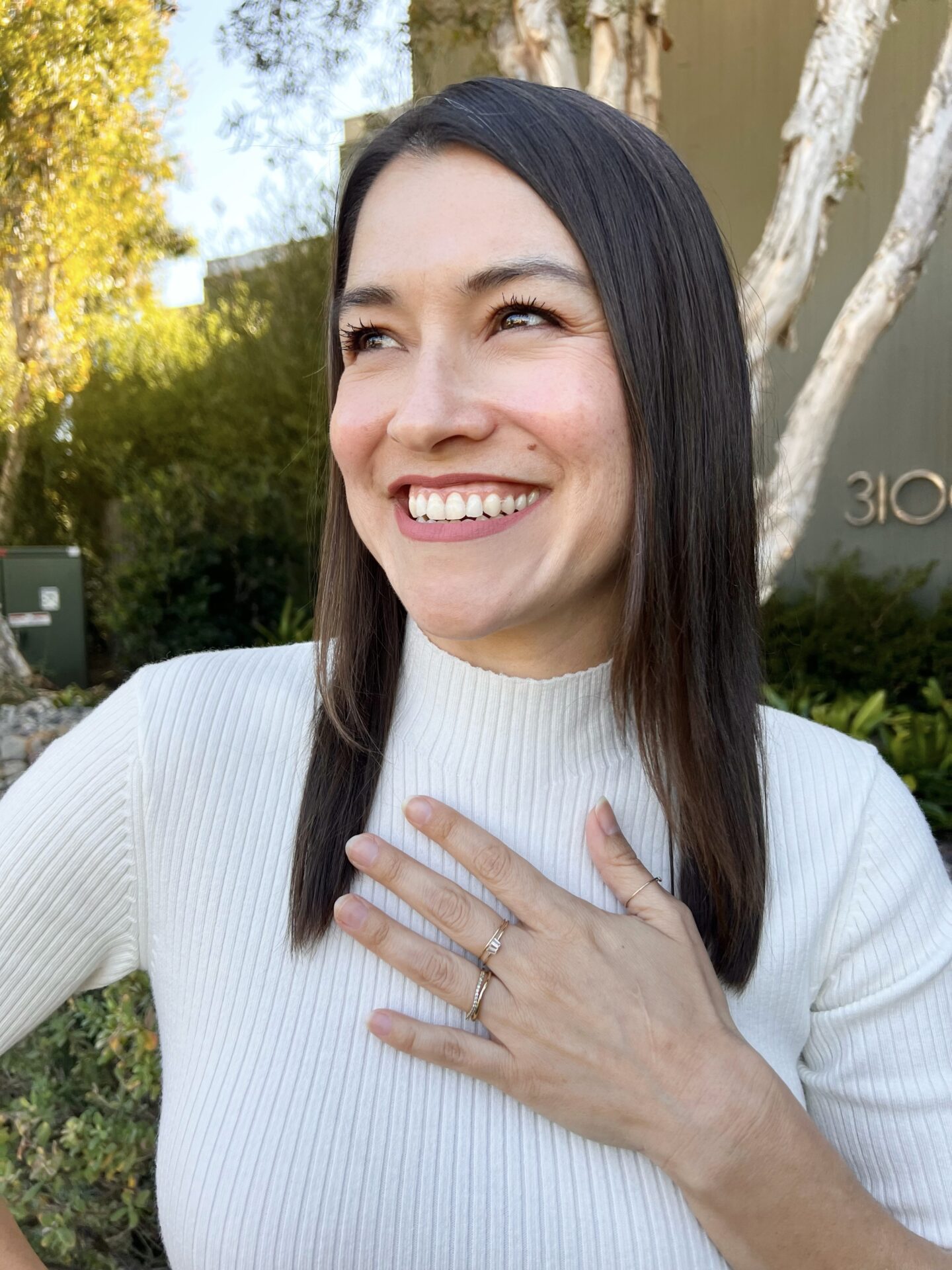 Gold stacking rings are my go-to for hand styling and all my clients are asking for them right now. Large cocktail rings and statement rings can still feel fresh for a night out, but it's those delicate, thin gold rings that are both en vogue and timeless for everyday wear as well as a date night.
Scroll down to the bottom of this post if you're just here for my favorite thin gold rings, or keep reading for all my tips on how to stack rings and how to choose the best gold rings for stacking.
How To Stack Gold Rings
My favorite way to stack gold rings is to wear 1-2 rings on the middle and pointer fingers on one hand with a ring on the thumb and pointer finger on the other hand. But there are very few ways to go wrong when it comes to the actual stacking of the rings. You don't even necessarily have to put multiple rings on one finger to get that stacking look. You can just put one ring on all your fingers. The only way to go wrong is choosing the wrong rings for stacking, which brings me to…
How Not To Stack Gold Rings
First of all, do not stack gold rings that are vastly different shades of gold. Yellowy gold next to champagne gold isn't delicious. Colorwise, one thing to keep in mind when choosing rings that you want to wear together is that the number of karats impacts the color. Rings that are 18k gold will be brighter yellow compared to 14k gold. That's because 18k gold is 75% pure gold, while 14k is made of 58.3% pure gold. The rest is a mixture of other metals, such as nickel, zinc, iron, and copper. Likewise, 14k rose gold will have more of a pink color since it has more copper in it and less pure gold than 18k rose gold rings.
When piling on the rings, I also recommend avoiding cuff bracelets. The combination will make your hands look puffy, short and/or big. Instead, try no bracelets or thin bangles, as you can see I did in the photo below.
It is also worth noting that I hate gold rings (stacking or otherwise) that have prominent edges. They pull at and destroy your gorgeous clothing and can scratch you and others. Here are the ring shapes and designs I no longer purchase or recommend:
My Favorite Thin Gold Rings

You can walk into any fast fashion store and find fake gold stacking rings. You can also pay $2,500 for a gold and diamond stacking ring. You should definitely skip splurging on thin gold rings if you are on a budget, have no metal allergies, or lose everything. If you are not on a budget, splurge. If you have metal allergies, splurge. And if you rarely lose anything, splurge darling! With that in mind, here are my favorite brands and designers for splurge-worthy thin gold rings for stacking:
I just want to go on a small tangent here, Bloomingdale's in house jewelry is absolutely fantastic. It's constantly on steep sale and my favorite pieces stay in stock for a long time. It is truly a unique source for fine jewelry that not enough people know about or talk about.
18k Gold Versus 14k Gold
If you are going to be splurging you might be trying to decide whether you should go for 18k gold or 14k gold. If you're going to be sporting your gold stacking rings on the regular, I encourage 14k gold. They're more affordable and less prone to scuffs and scratches than 18k gold, making them ideal for daily use.
However, if you have a metal allergy you may want to opt for 18k gold as it contains a higher percentage of pure gold (75%) and a lower percentage of other metals, such as nickel, zinc, iron, and copper. As I mentioned above, in terms of color 18k gold is a brighter yellow color than 14k gold.
My Favorite Affordable Gold Stacking Rings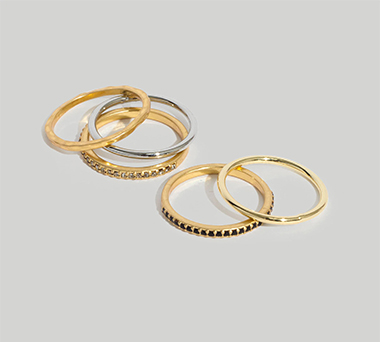 If you are one of those people who lose everything or want to test out the look, let's get you some affordable gold stacking rings. Here are my favorite stores that sell gold-plated rings:
Madewell (prices range from $19.99-$47)
Gorjana (from $45-$65 for sets of three)
When looking for affordable gold stacking rings you might see the terms gold plated, gold vermeil, and gold filled. Let's go over what they mean…
Gold Plated: This is usually the cheapest option. If a ring is gold plated it means that it has a thin layer of gold over another more affordable metal, like copper or brass.
Gold Filled: These rings also have gold on top of a different base metal. But the gold is applied using a different method that actually bonds it to the base metal. And for a ring to be labeled as gold-filled, 5% of its weight must be gold. Gold filled can vary in quality depending on the karat of the gold used and also how thick the gold layer is.
Gold Vermeil: This means the layer of gold is applied over sterling silver. Also to be labeled as gold vermeil it must reach a certain thickness of gold. Gold vermeil will be more expensive and is often considered "demi-fine" jewelry.
Vintage Gold Stacking Rings
I try to avoid recommending overdone styles and oversaturated brands, but the best way to get the most unique stacking rings is to dive into your collection of sentimental rings from your parents, grandparents, and lovers. There tend to be some lovely delicate rings that will feel fresh when you stack them with modern thin gold rings. If your family didn't purchase or preserve romantic rings from the past, I often use Etsy to scrounge up some vintage gold stacking rings.
Bonus: If you want to go for a mixed-metal look check out my post on How To Wear Silver And Gold Rings Together.
Aurate Diamond Stacker Ring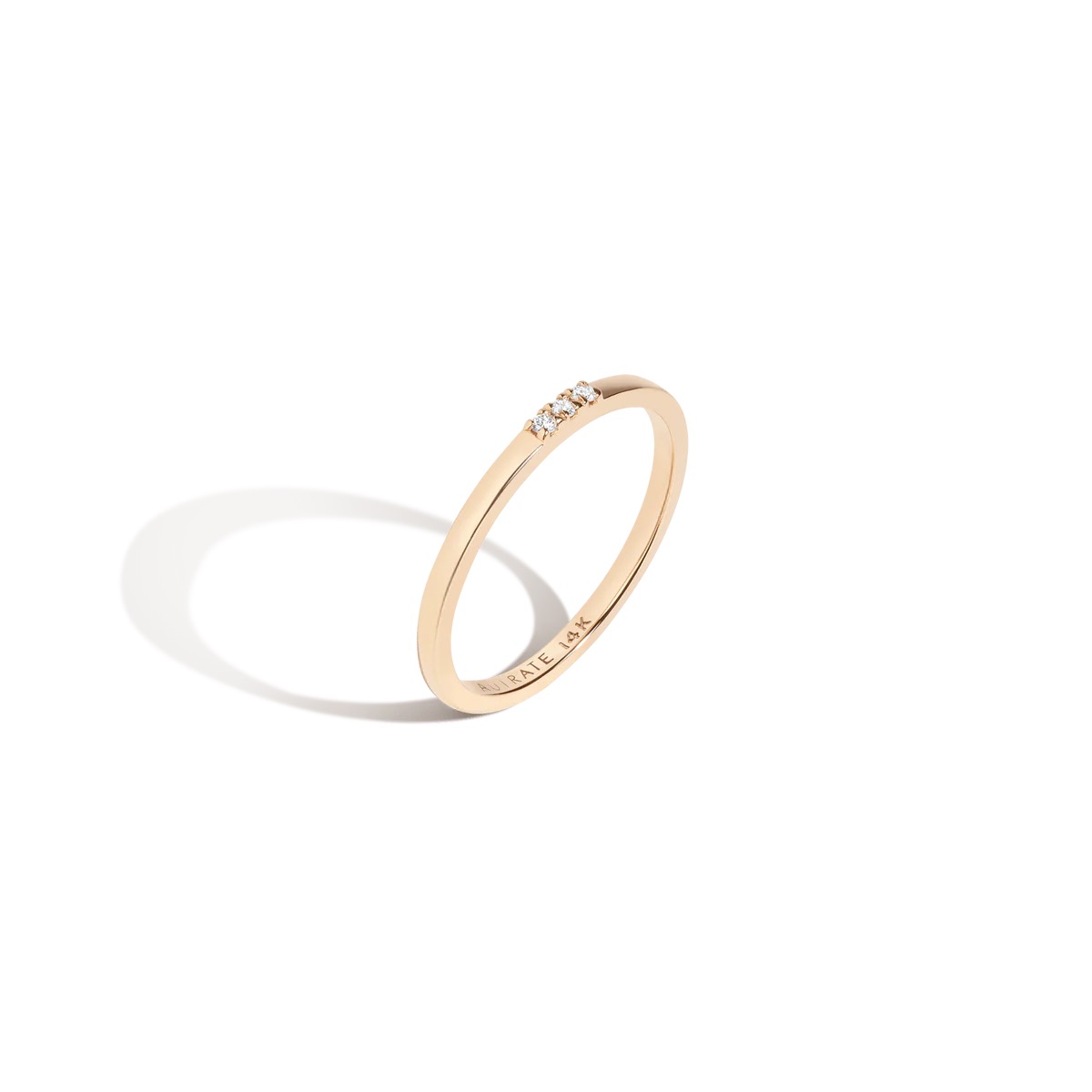 Nadri Pave The Way Stacking Rings, Set Of 4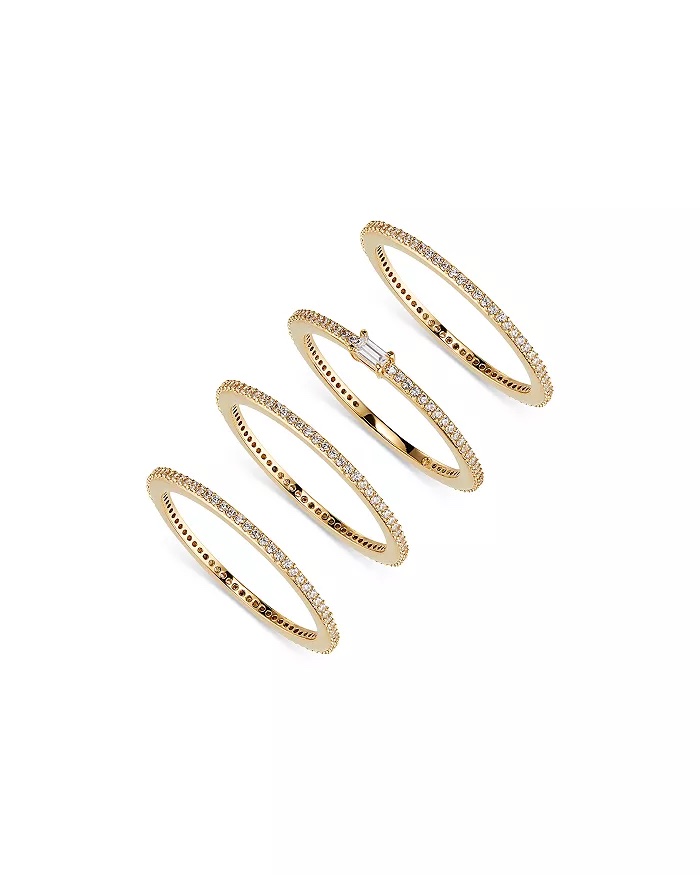 SOKO Laini Stacking Rings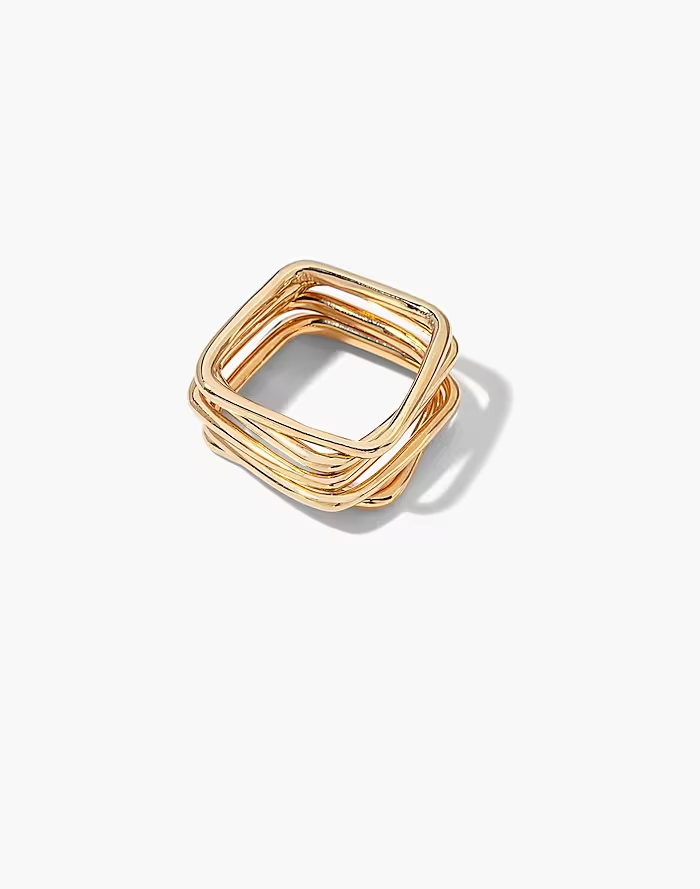 These gold-plated stacking rings are available at Madewell and Neiman Marcus.
Bloomingdale's Diamond Shared Prong Stacking Band In 14K Yellow Gold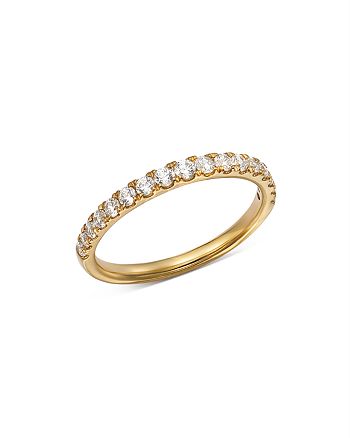 Moon & Meadow 14K Yellow Gold Kate Diamond Stacking Band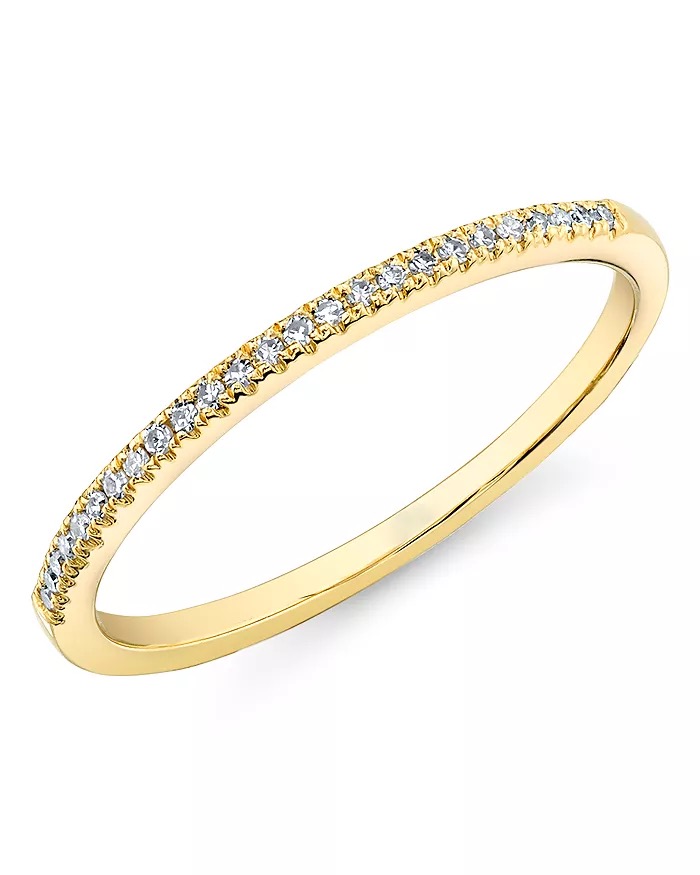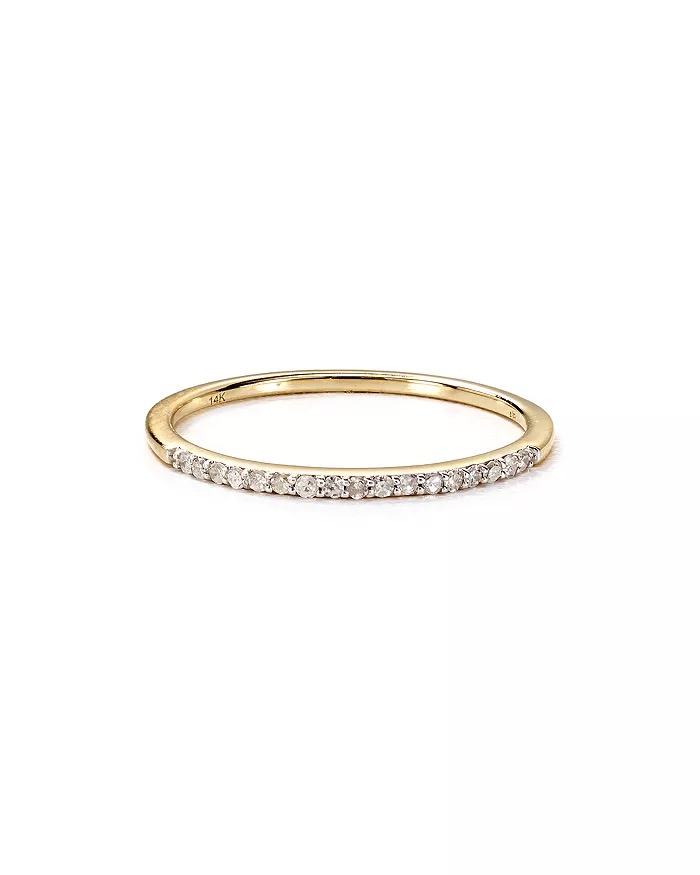 Madewell Mahnal Yvonne Ring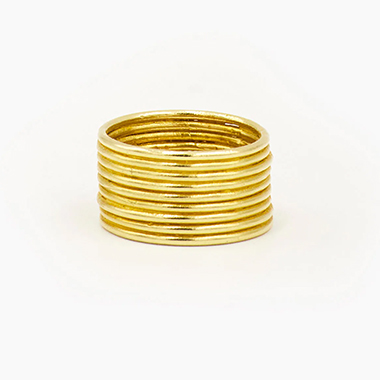 Bony Levy Diamond Stacking Ring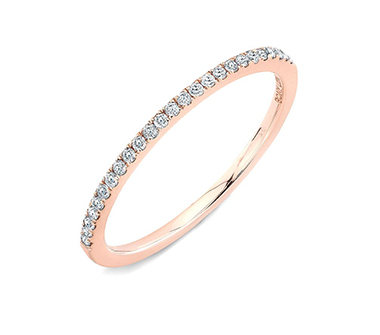 Lumo Augusta Labradorite Ring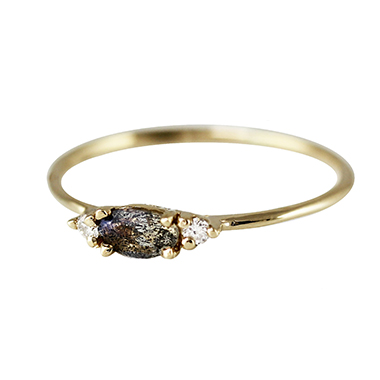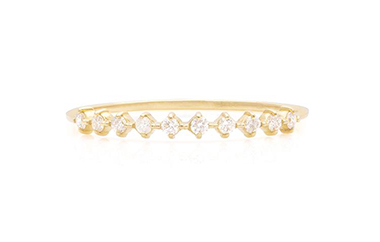 Gorjana Cluster White Topaz Ring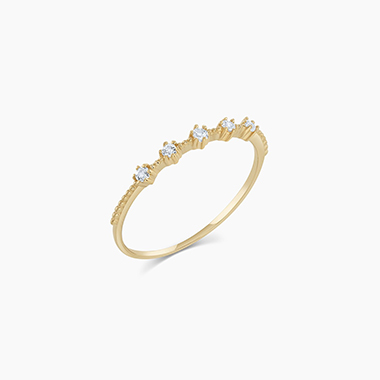 Aurate Stackable Ring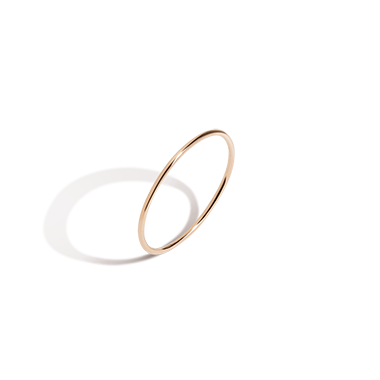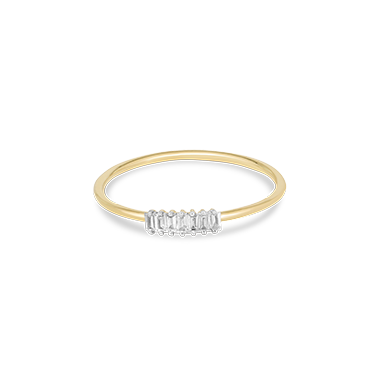 Lumo Dainty 3 White Diamonds Ring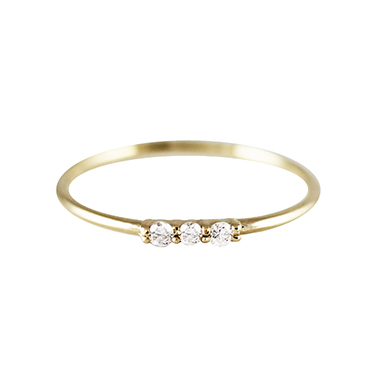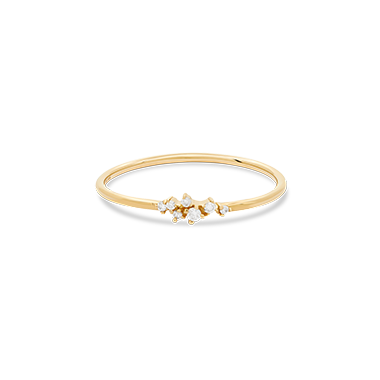 Lumo Medium Trio Pearls Ring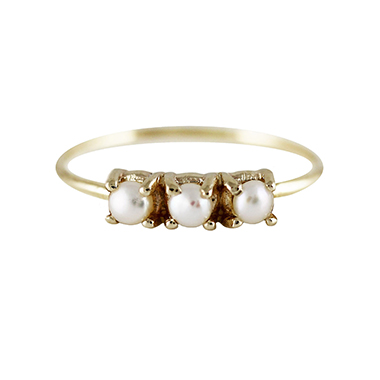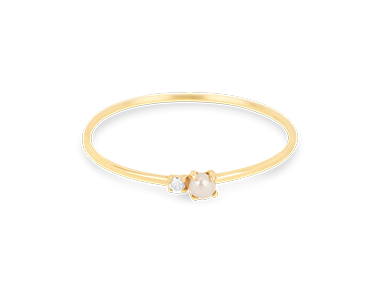 Aurate Midi Stackable Diamond Ring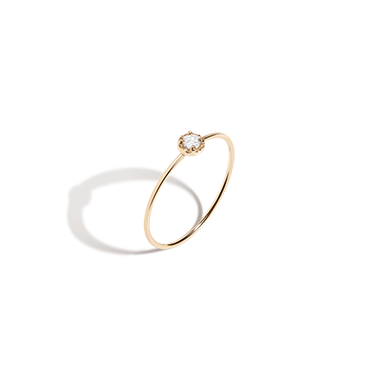 Lumo Thea Teal Tourmaline Ring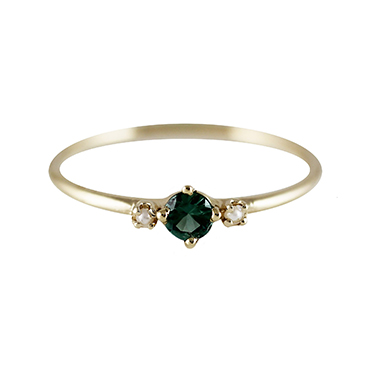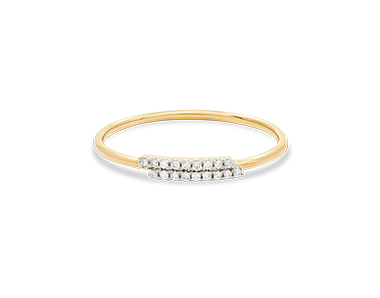 Marrow White Diamond Charlotte Mini Cluster Ring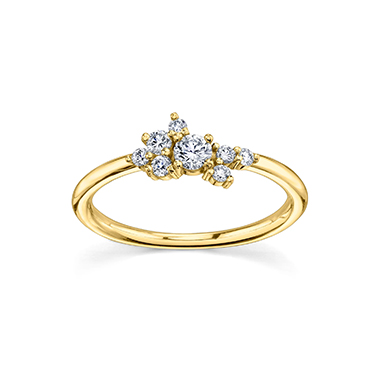 Gold Stacking Rings From Years Past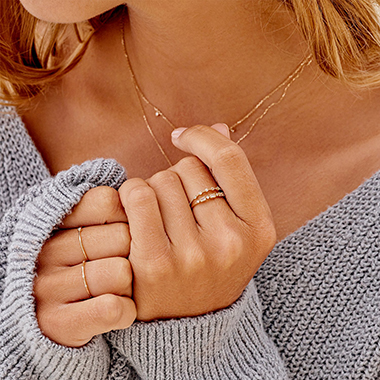 I frequently update old posts with new information! Below are my original thin gold stacking rings from when this post was first published back in 2013. As you can see this was before I stopped wearing stars and other pointy ring designs. I learned my lesson with these exact rings! I have ruined so many scarves and sweaters.