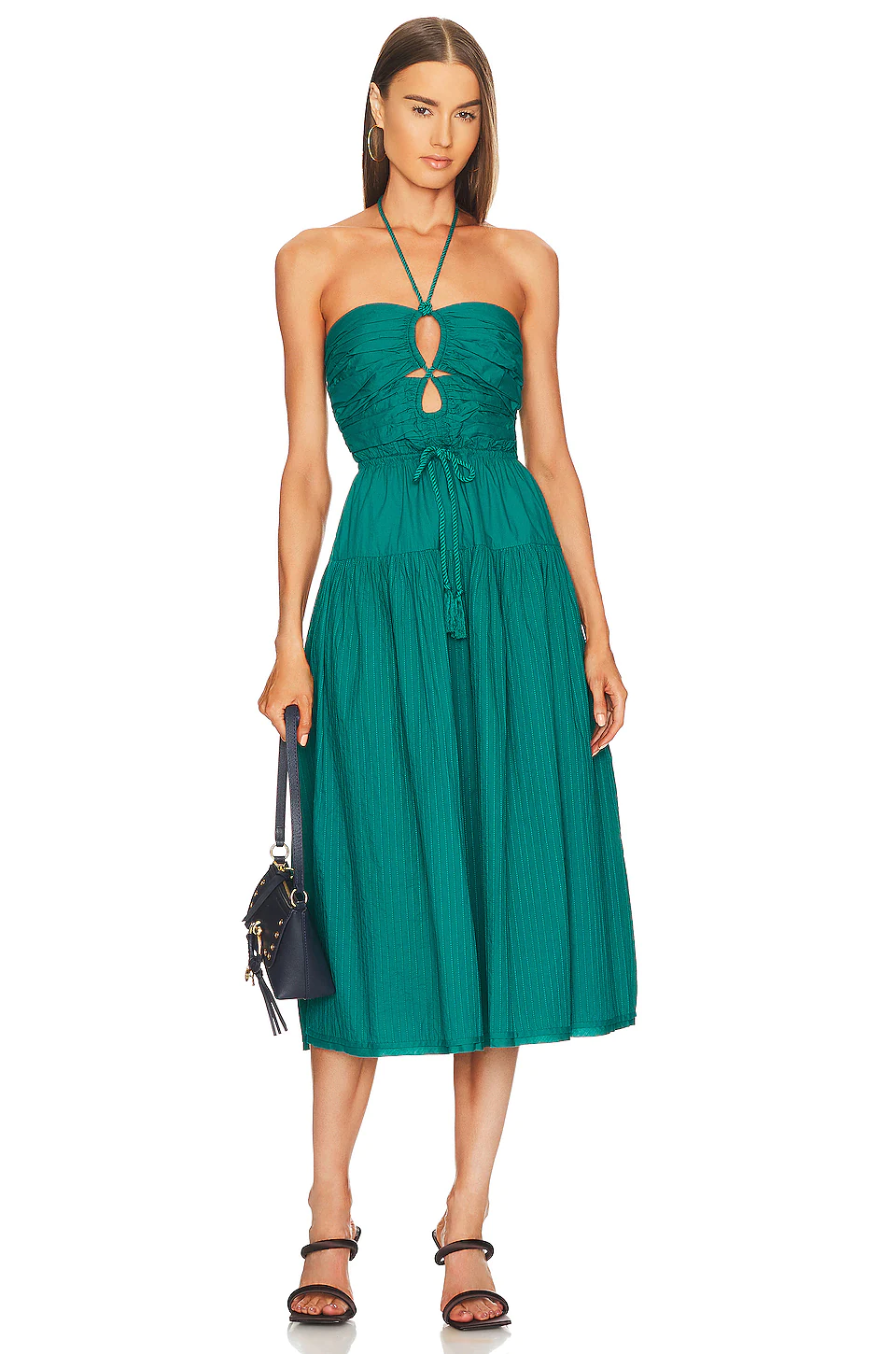 Collecting the best spring dresses is my favorite pastime. Each February and early March I dive into spring dress shopping, not just for my clients, but also for myself. As many of you know, I am enamored with spring and summer fashion (and weather!). Plus, I throw a big party each March for my birthday and I must (must!) have the most amazing spring dress for the occasion. Listed below are all my favorite spring dresses that I interviewed for my big event as well as the frocks I have put on various clients lately. You will see everything from cute to sexy, short to long, and there is a dress for every body type. (You can also see me wearing some of the dresses in my latest Instagram reel.)
My Favorite Stores For Spring Dresses
Shopping is made easy when you follow my blog and look at my narrowed-down recs, but I also have some tips for all you independent shoppers looking to find dresses on your own. When it's time to shop for spring dresses each year, these are my go-to haunts…
My Go-To Brands For Spring Dresses
Let's narrow this down even further to the best brands for spring dresses. Here are the designers I am always checking in with to find dresses for my clients, a feat I might add that is getting harder and harder. Trends have really derailed the spring dress selection. So much out there isn't flattering, and there is just less of it in general with such a demand for athleisure.
How To Hunt For The Best Spring Dresses
Anyone who has shopped from Revolve knows the deep overwhelm it comes with. My god, the amount of inventory they have is baffling. Plus, they do this annoying thing where they show you the same dress multiple times in a well-filtered search — argh! So here are my tips on shopping for the best spring dresses.
1. Start early
Spring dresses arrive online around March 1st. The best spring dresses available at a store like Revolve will sell out within a week.
2. Filter Your Search
Shopping for spring dresses is a breeze if you know exactly what you want. If the website allows, filter your search down to:
Color
Sleeve length
Hem length
Neckline
Price
Occasion (I recommend Casual + Vacation for spring dresses)
Fabric Content (Skip polyester!)
3. Sort by Newest
Since you are shopping for spring dresses right when the gun goes off, it is very helpful to sort your search by "newest."  I often do this as my only filter when shopping for myself on March 1st. With my wardrobe in peak performance, I am in search of true fabulosity — the best of the best, the most perfect item of its kind, so I like to get to the newest items before the best is gone. I was actually shocked (and it is hard to shock me) that half of the spring dresses I put on clients last week are already sold out! Everyone always complains the items I recommend sell out fast, but this was something else.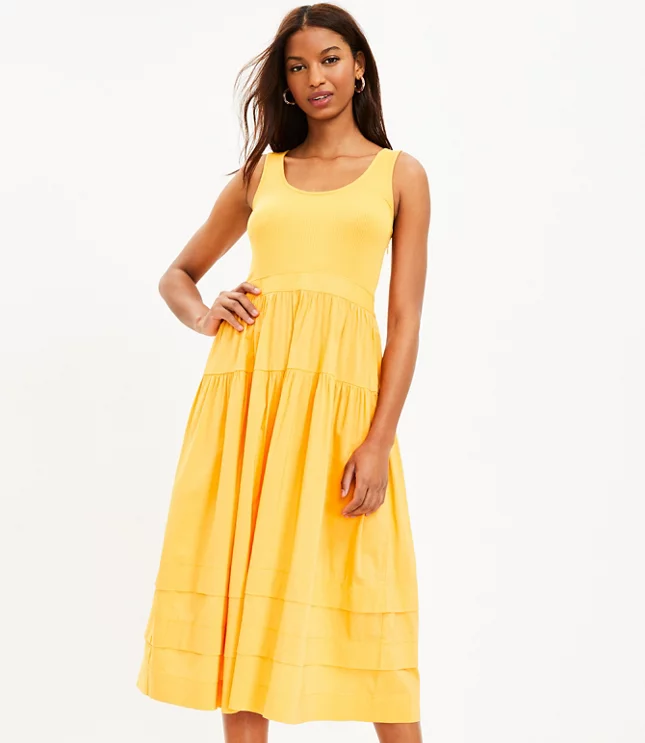 Yellow is one of those "controversial" colors that many people feel like they can't wear. But as I go over in a past blog post on the color, everyone can wear it, it's just about finding the right shade for your skin tone. Or when in doubt, go with the most versatile shade of yellow, which will flatter almost everyone, aka the color of this gorgeous spring Loft dress.
Cosabella Talco Side Slit Dress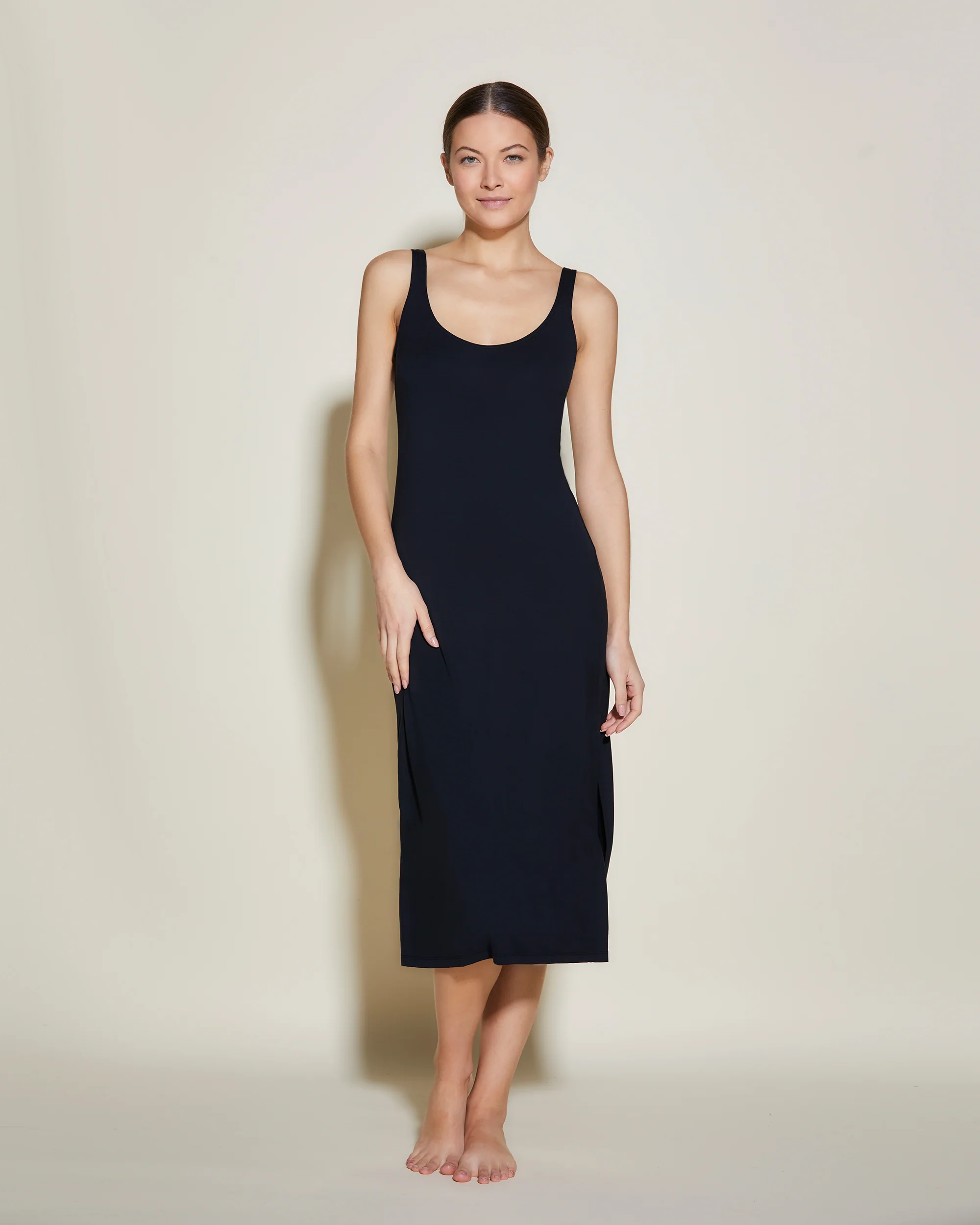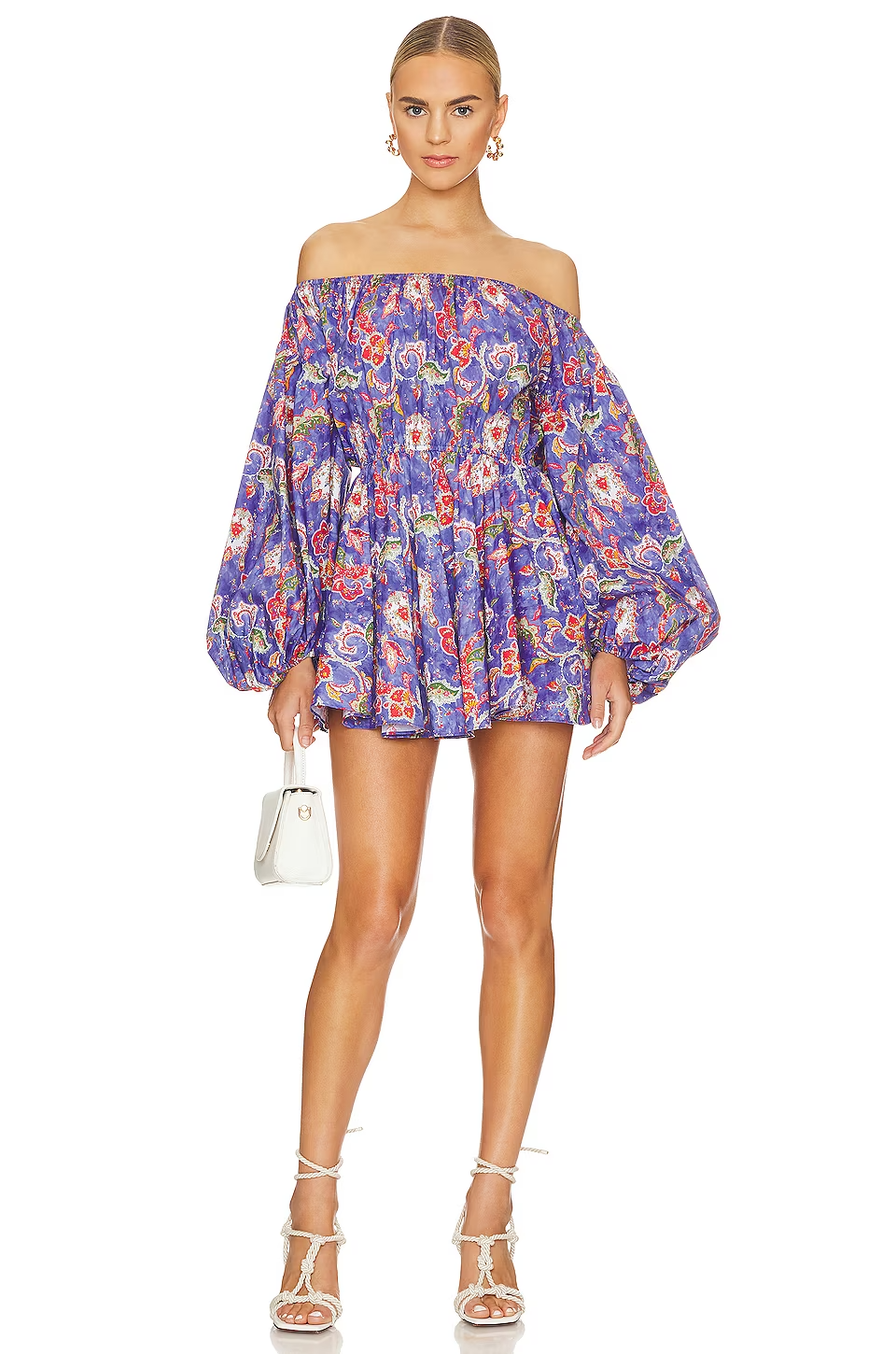 This dress is available at Revolve, Shopbop, and Bergdorf Goodman.
Sizing Tip: This dress will work best for women 5'4″ or shorter.
Rhode Ozzie Dress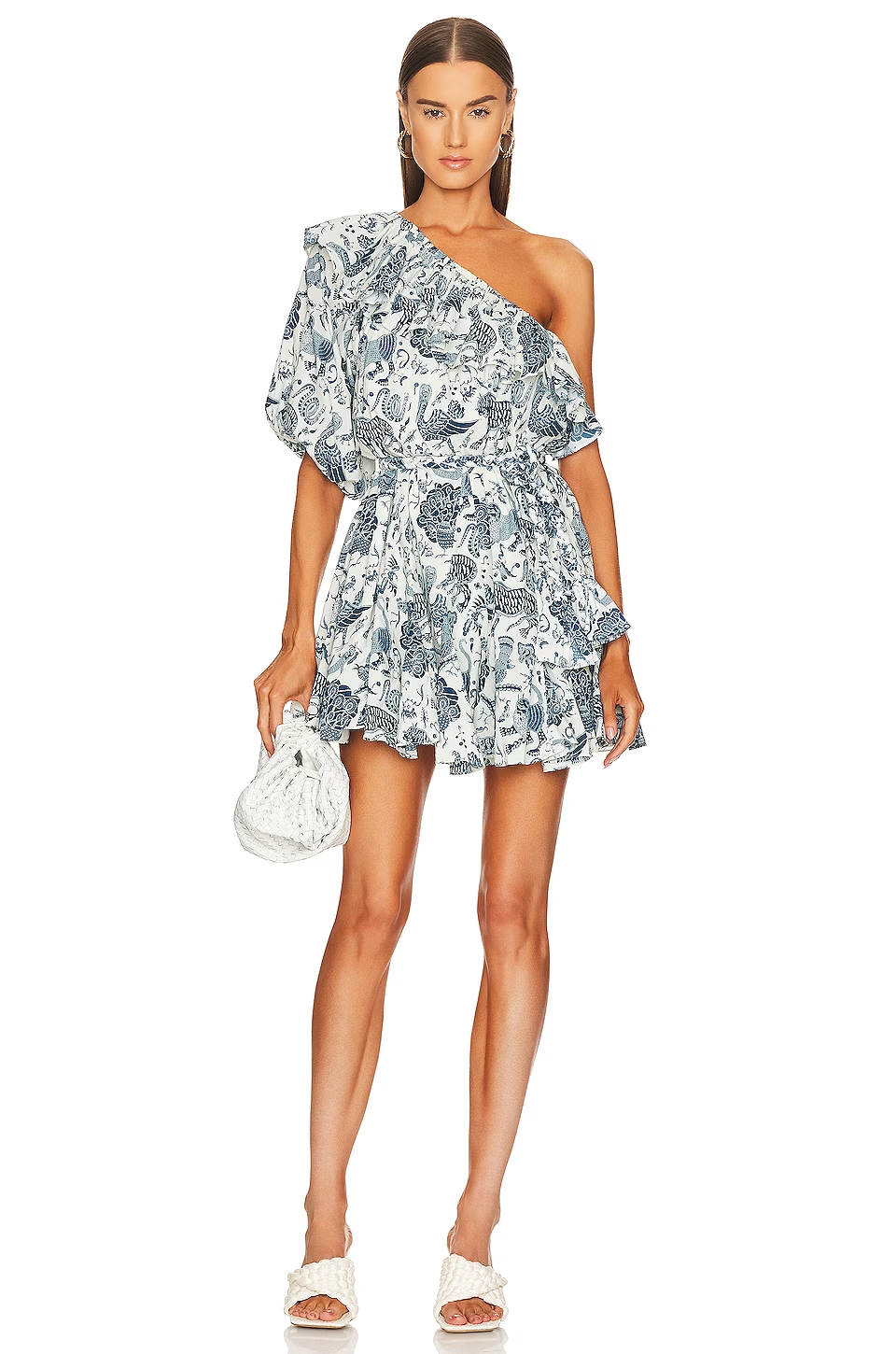 This dress is available at Revolve, and Saks Fifth Avenue.
Sizing Tip: Runs large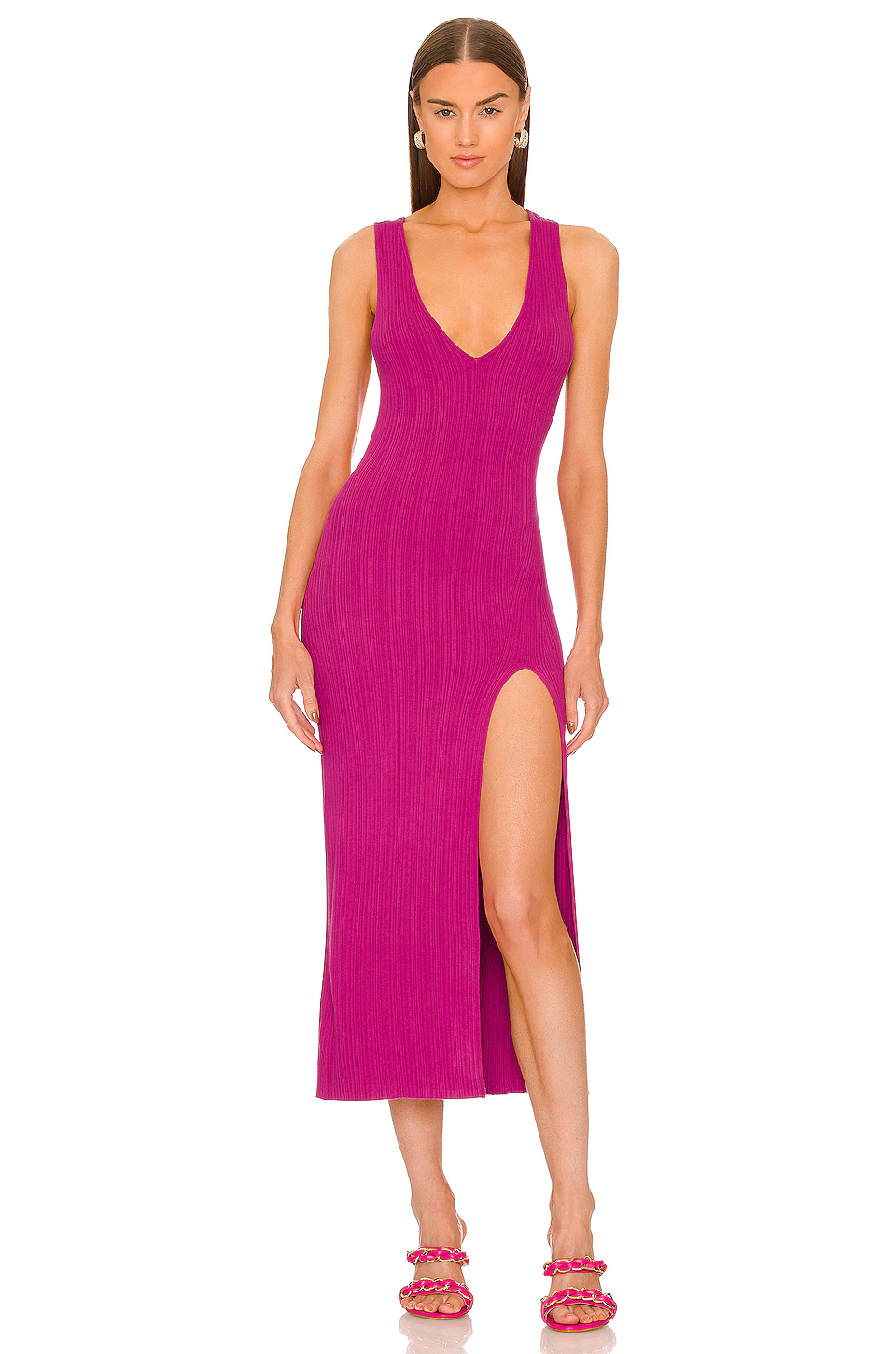 Staud Wells Stretch Cotton Dress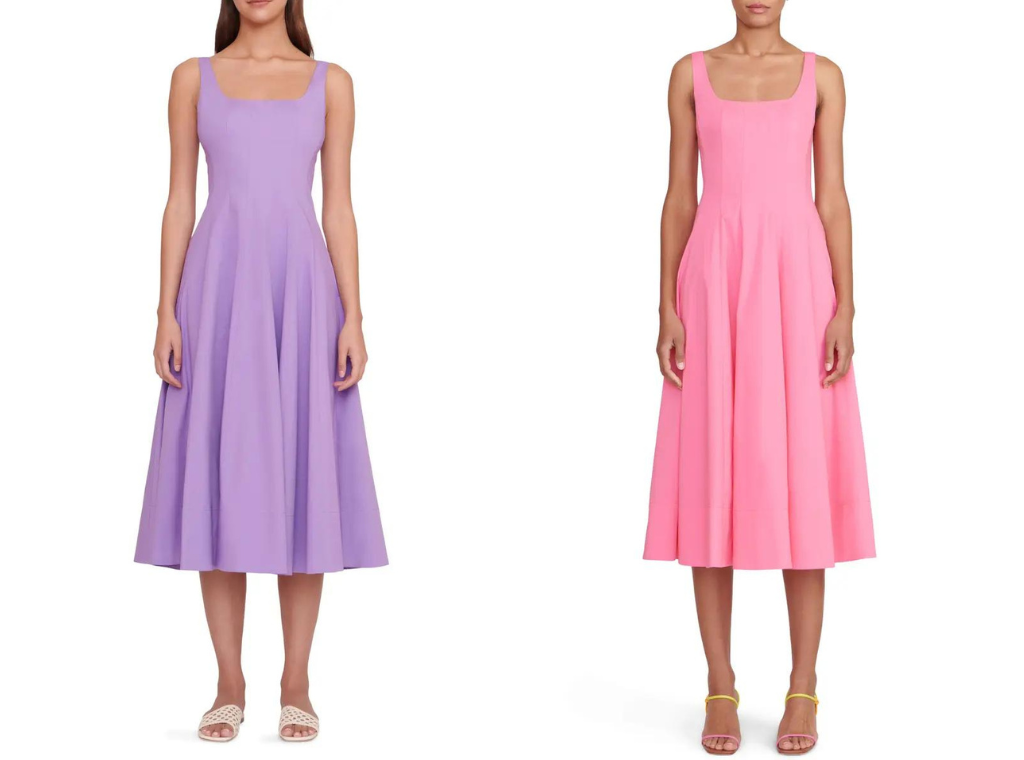 This dress is available in lavender at Nordstrom, Shopbop, and Farfetch. And in pink at Nordstrom, Bloomingdale's, and Shopbop.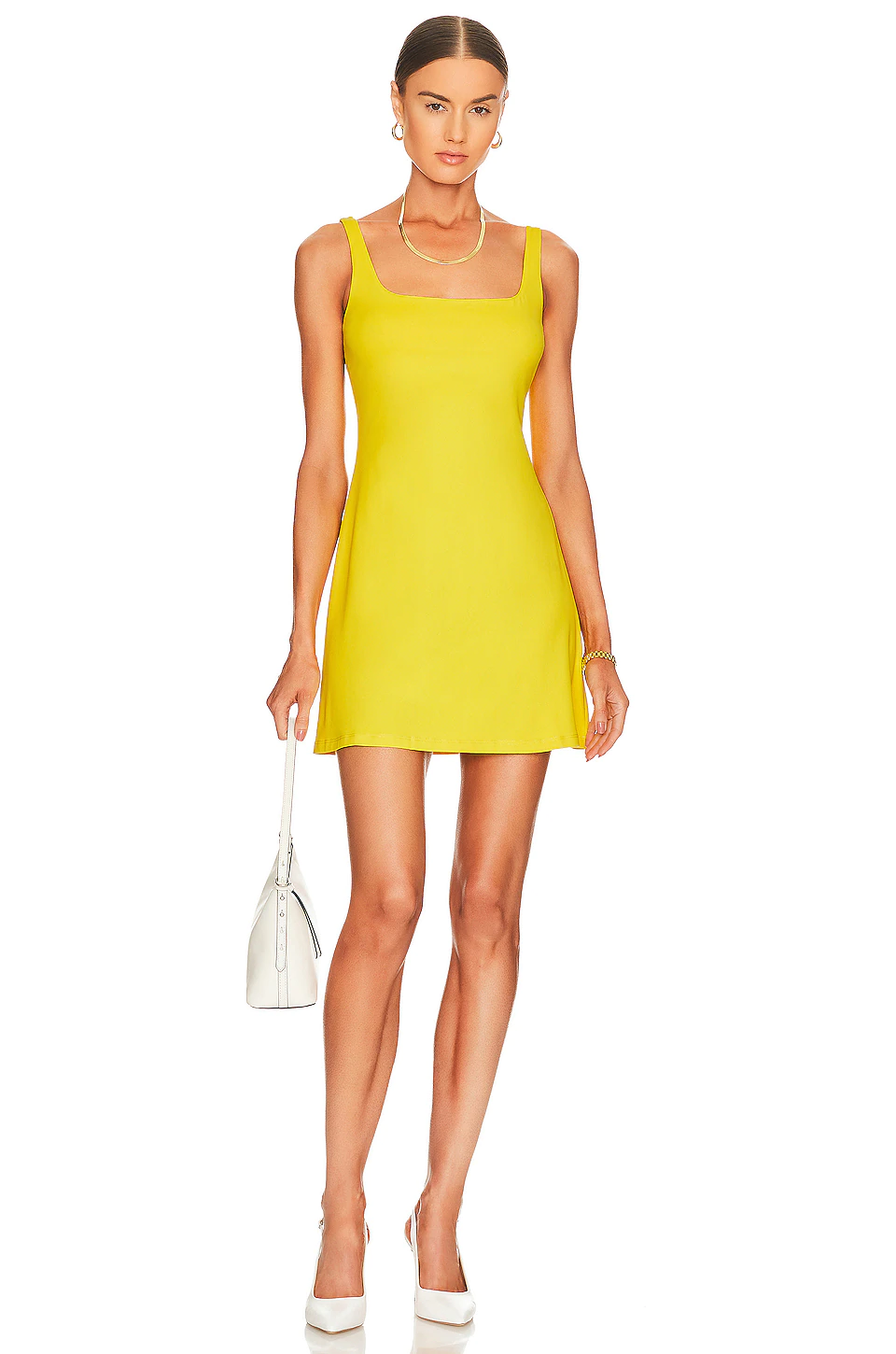 This is the perfect dress to wear with those long blazers you are always seeing. It is made of nylon and spandex, so it feels like an underpinning.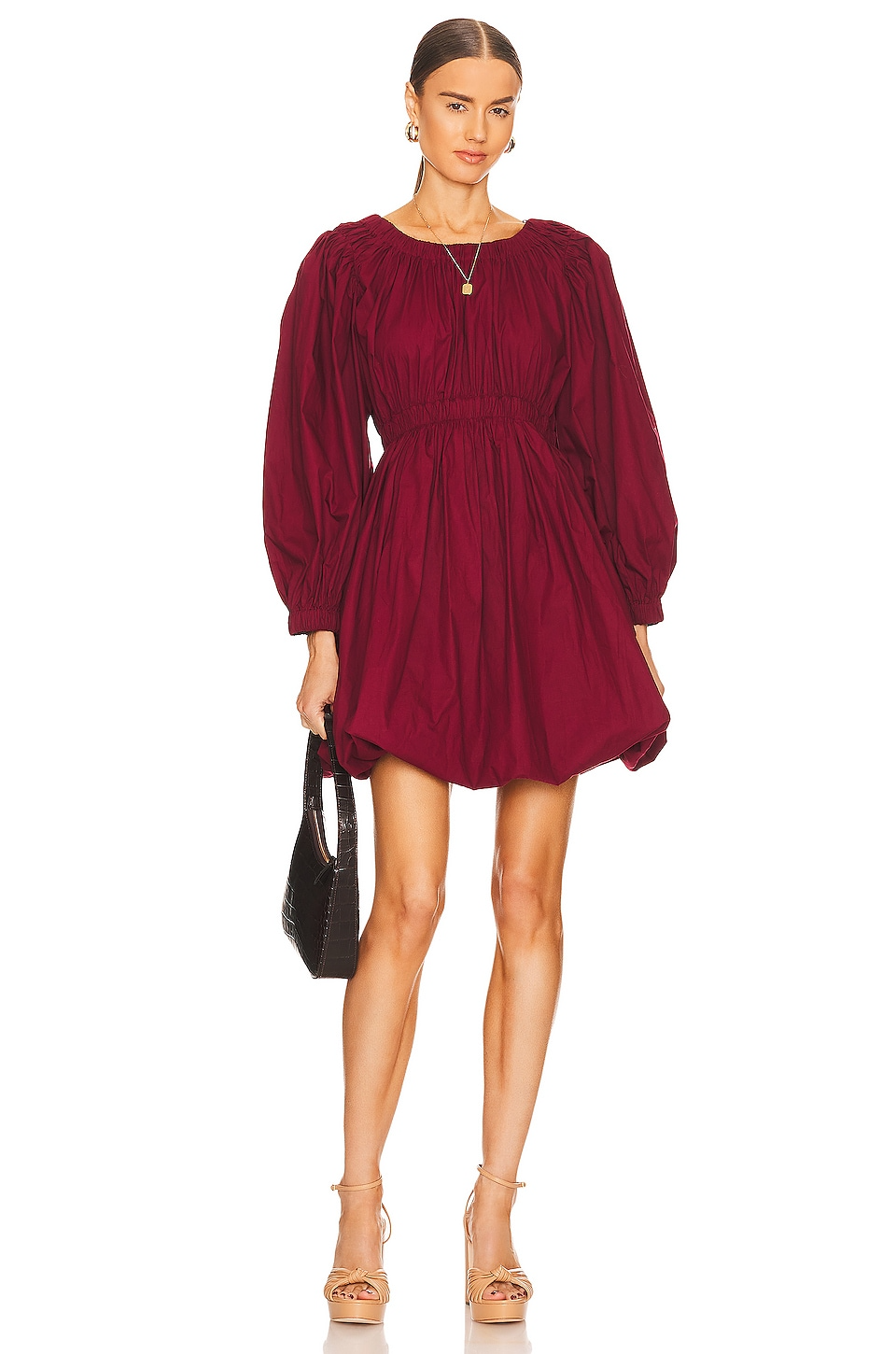 I recommend wearing this Ulla Johnson dress off the shoulders with the sleeves pushed up, instead of how the model is wearing it. This spring dress is available at Revolve, Saks Fifth Avenue, and Shopbop.
Sizing Tip: Runs large. I am a size 2 in this dress and I usually wear a size 4 or 6
Lemlem Rosa Beach Dress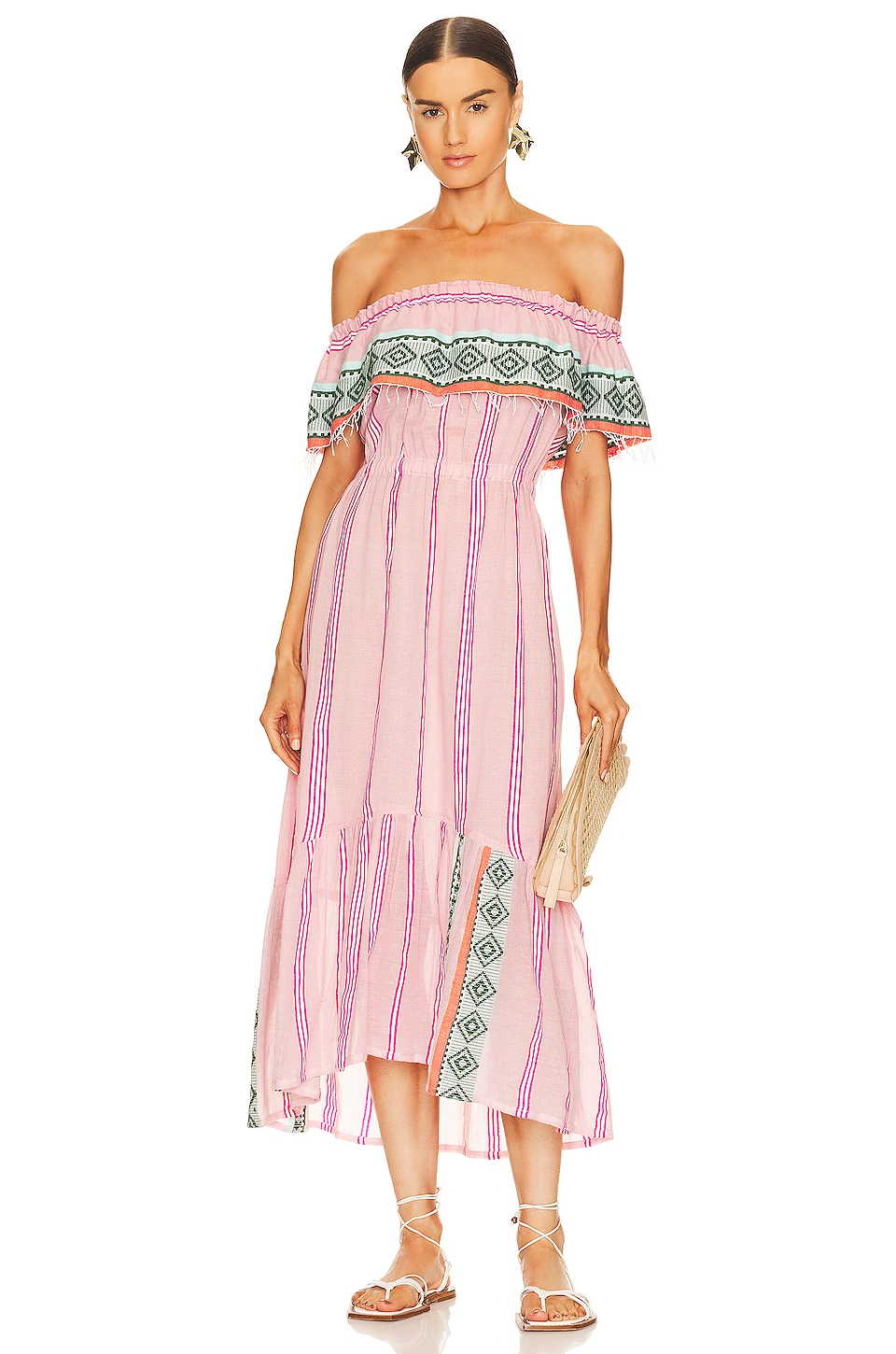 This dress is available at Revolve and Saks Fifth Avenue.
Saloni Lea Shirt Dress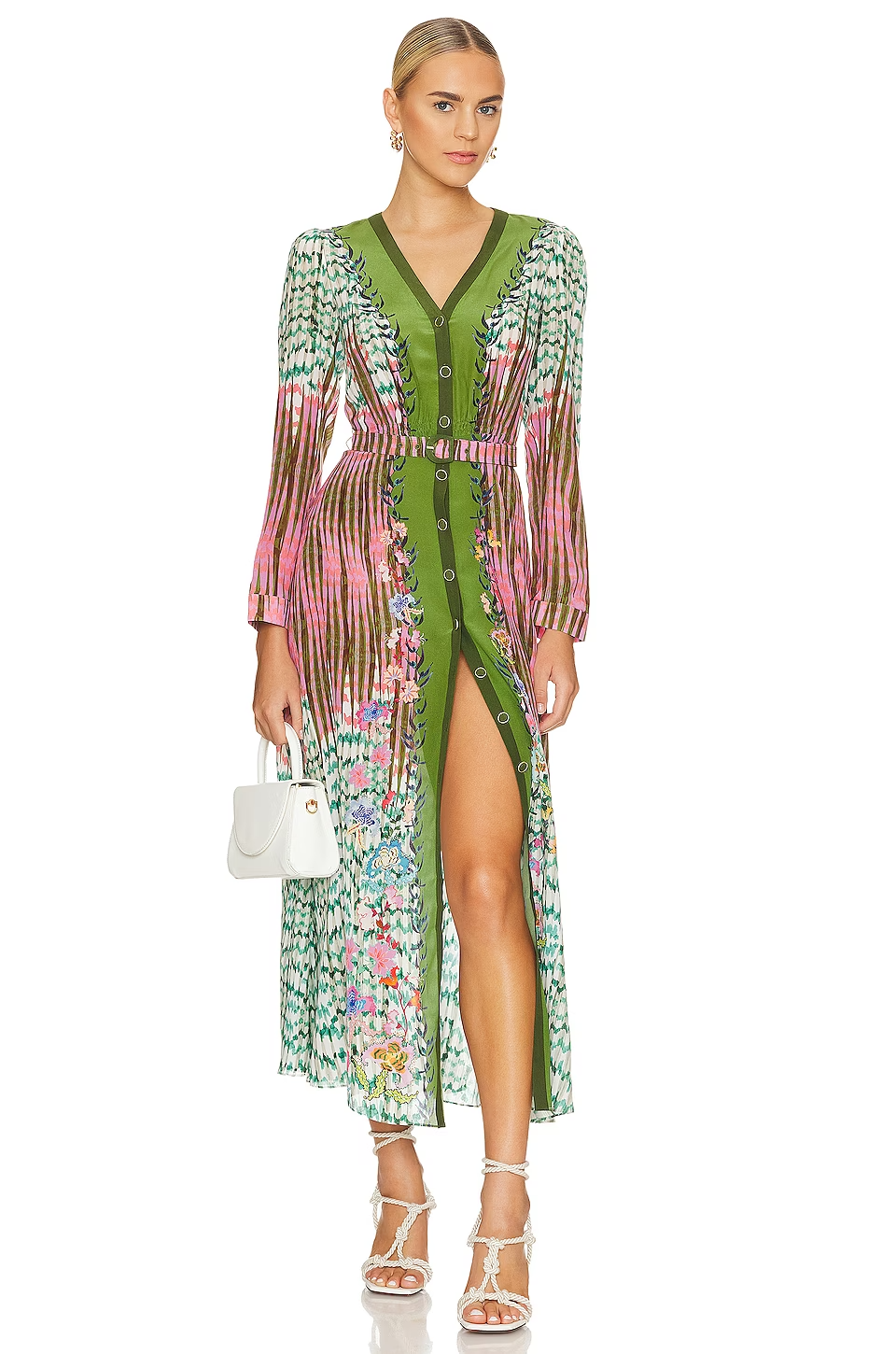 This dress is available at Revolve, Saks Fifth Avenue, Bergdorf Goodman, and Neiman Marcus.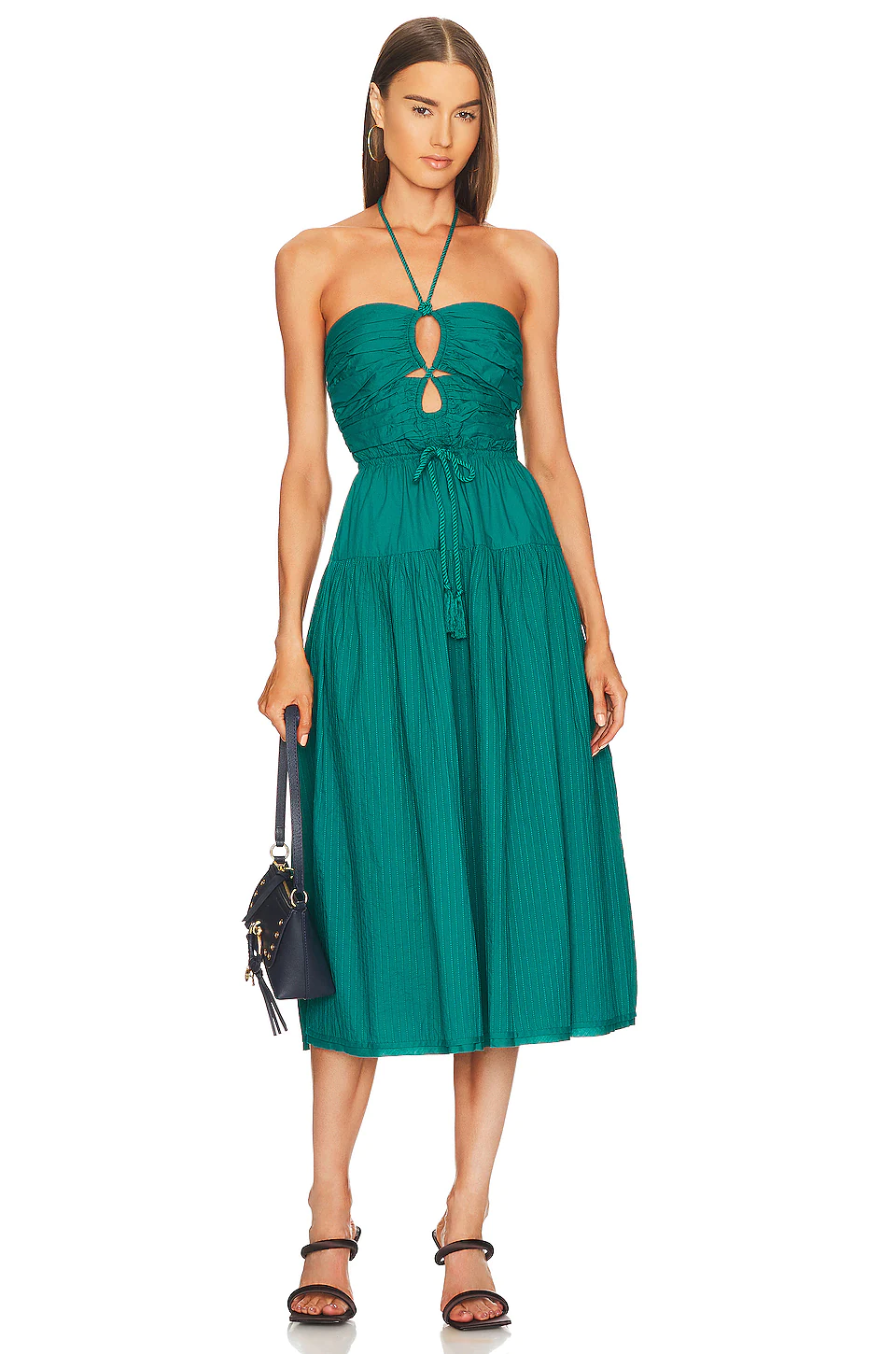 This dress is available at Revolve, Shopbop, Bergdorf Goodman, Tuckernuck, and Neiman Marcus.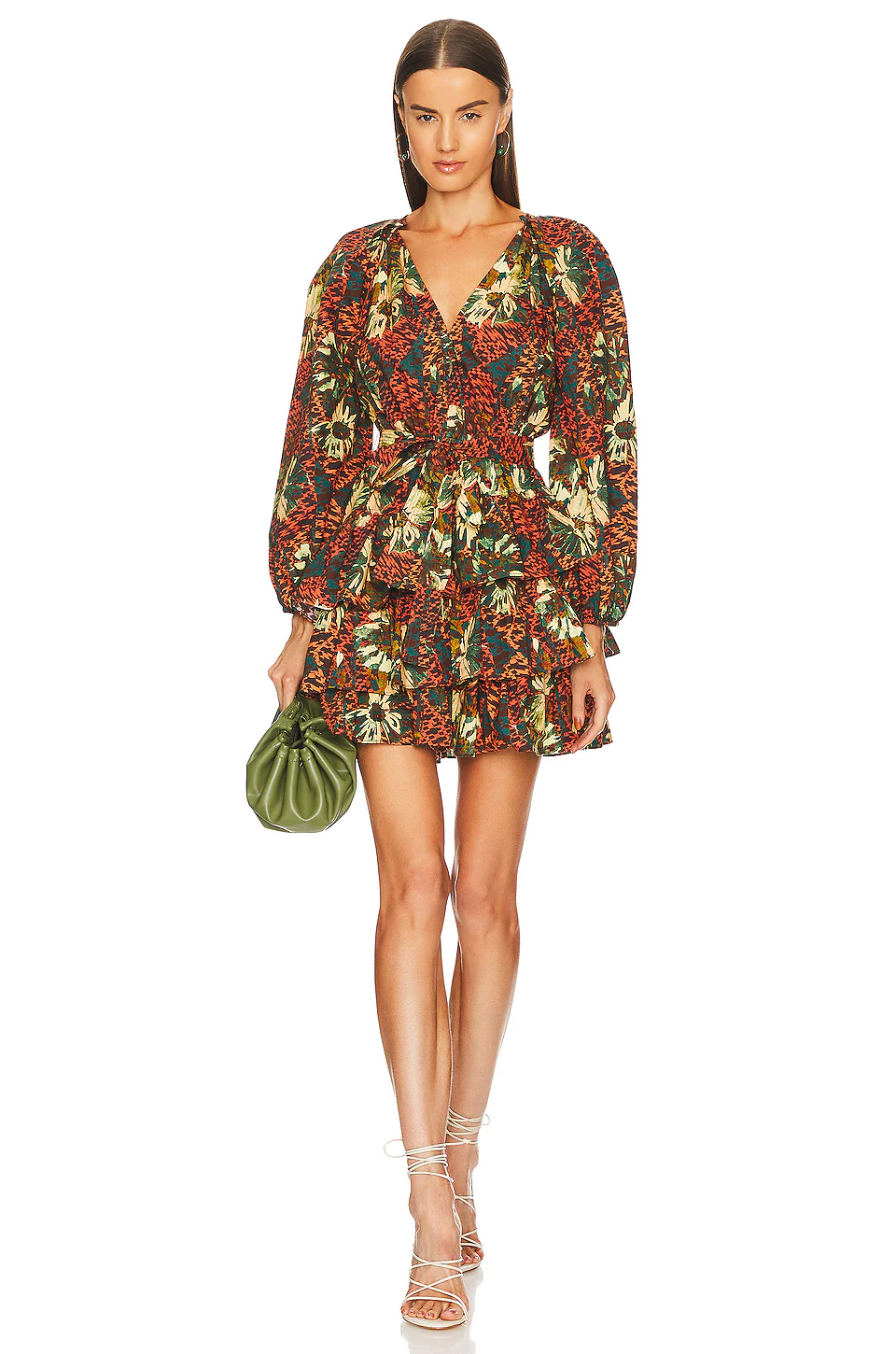 This dress is available at Revolve and Shopbop.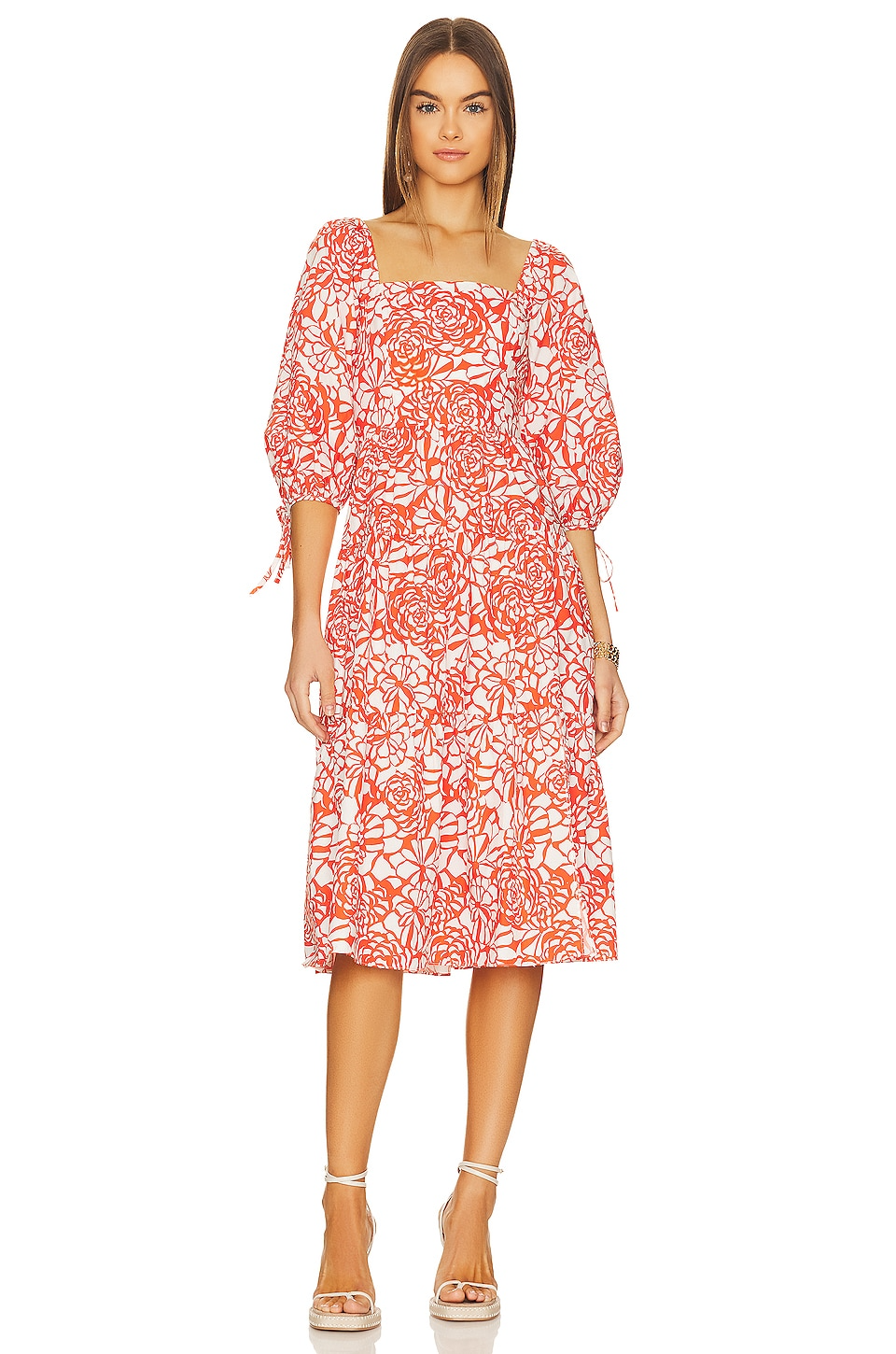 This dress is available at Revolve and Amanda Uprichard.
Maaji Joy Caftan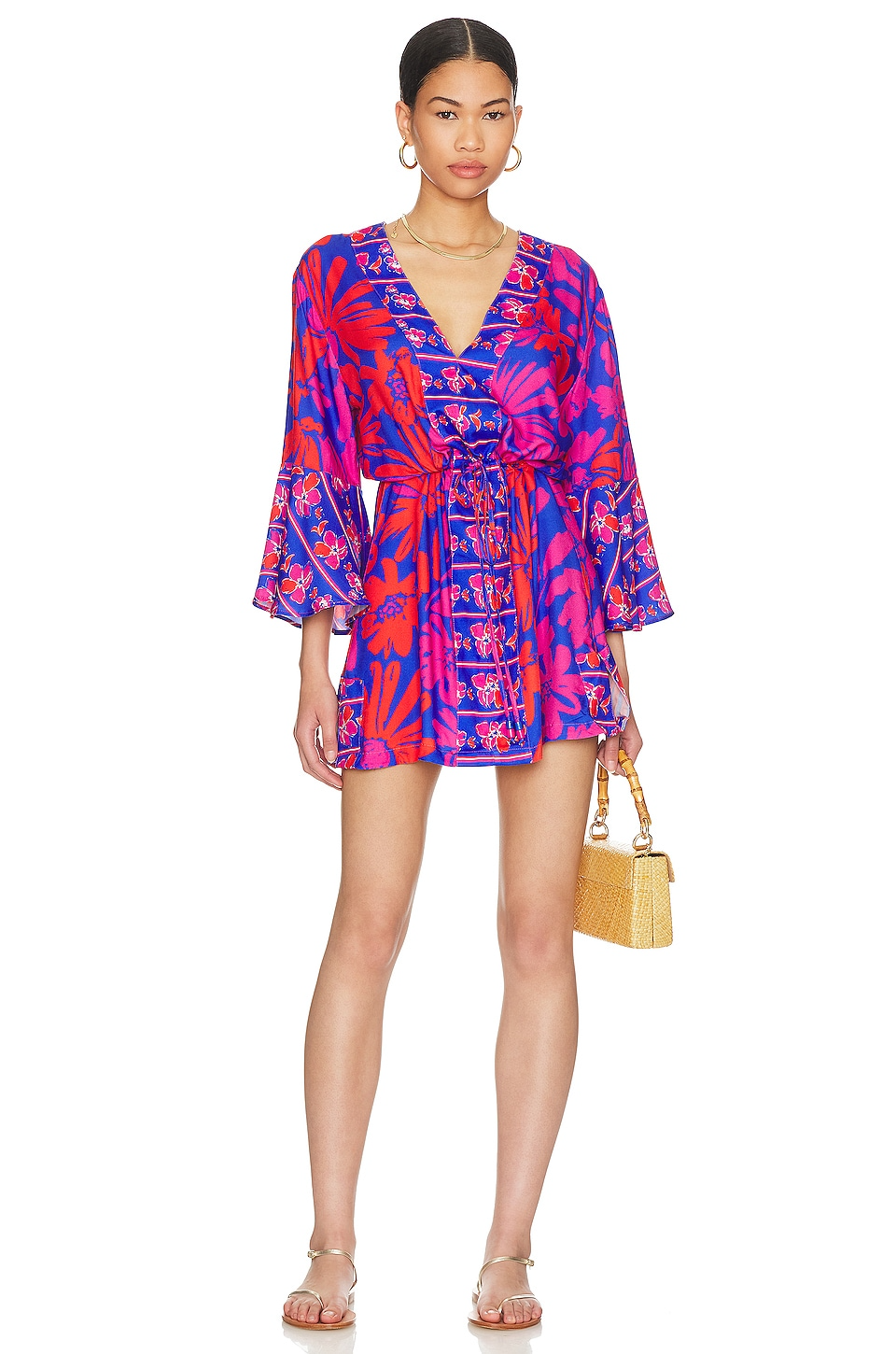 This dress is available at Revolve and Maaji.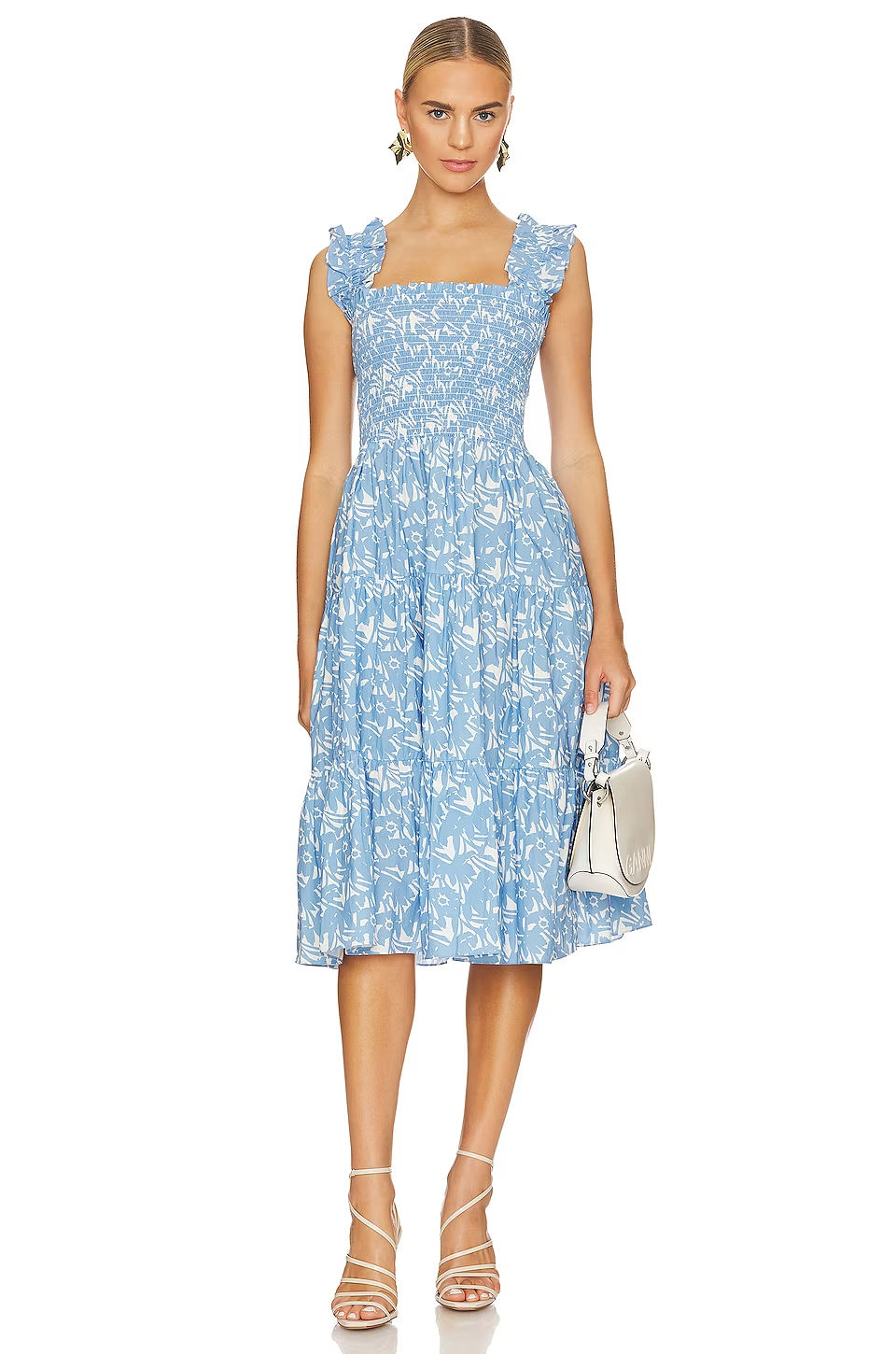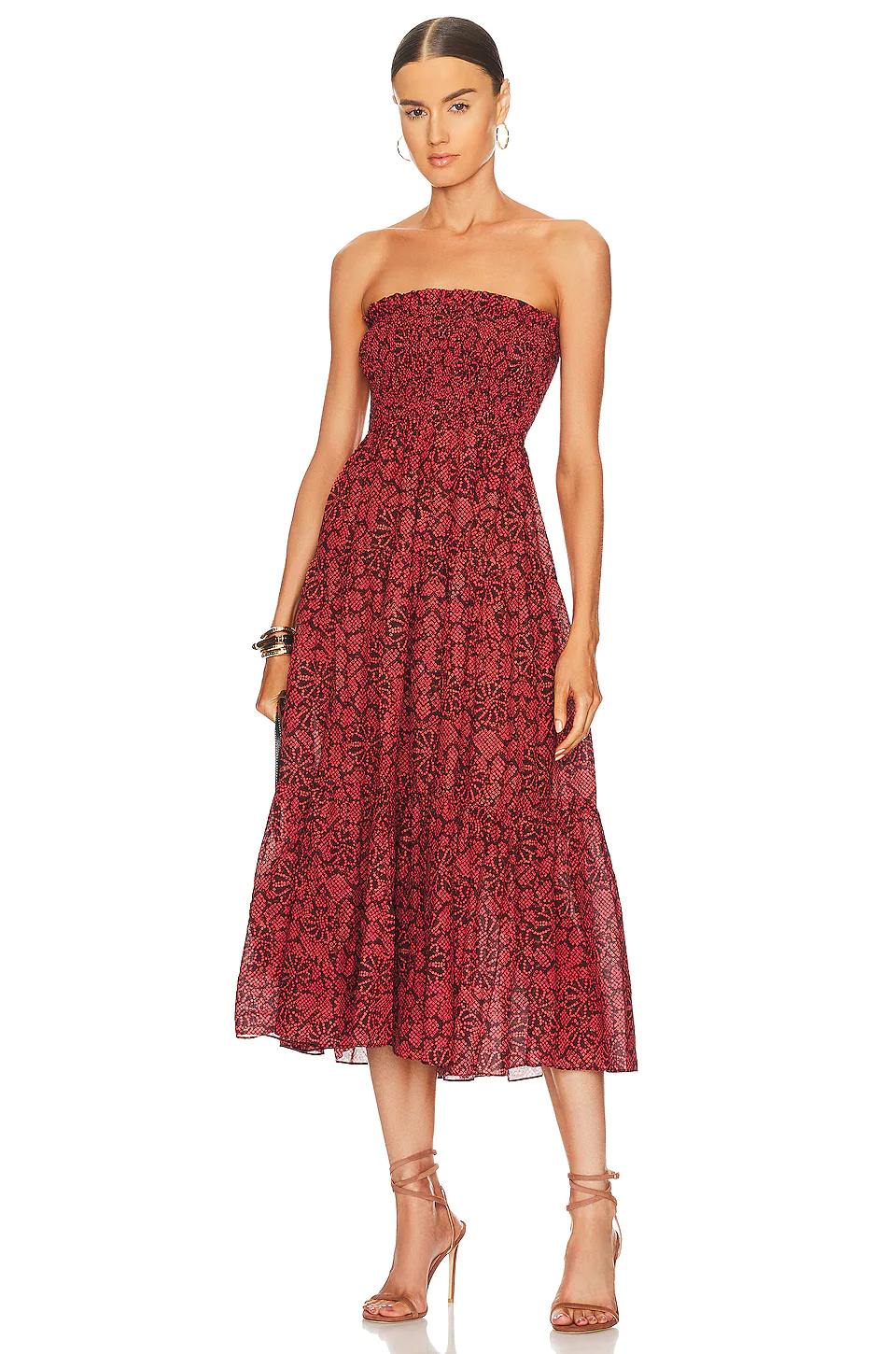 This dress is available at Revolve and Farfetch.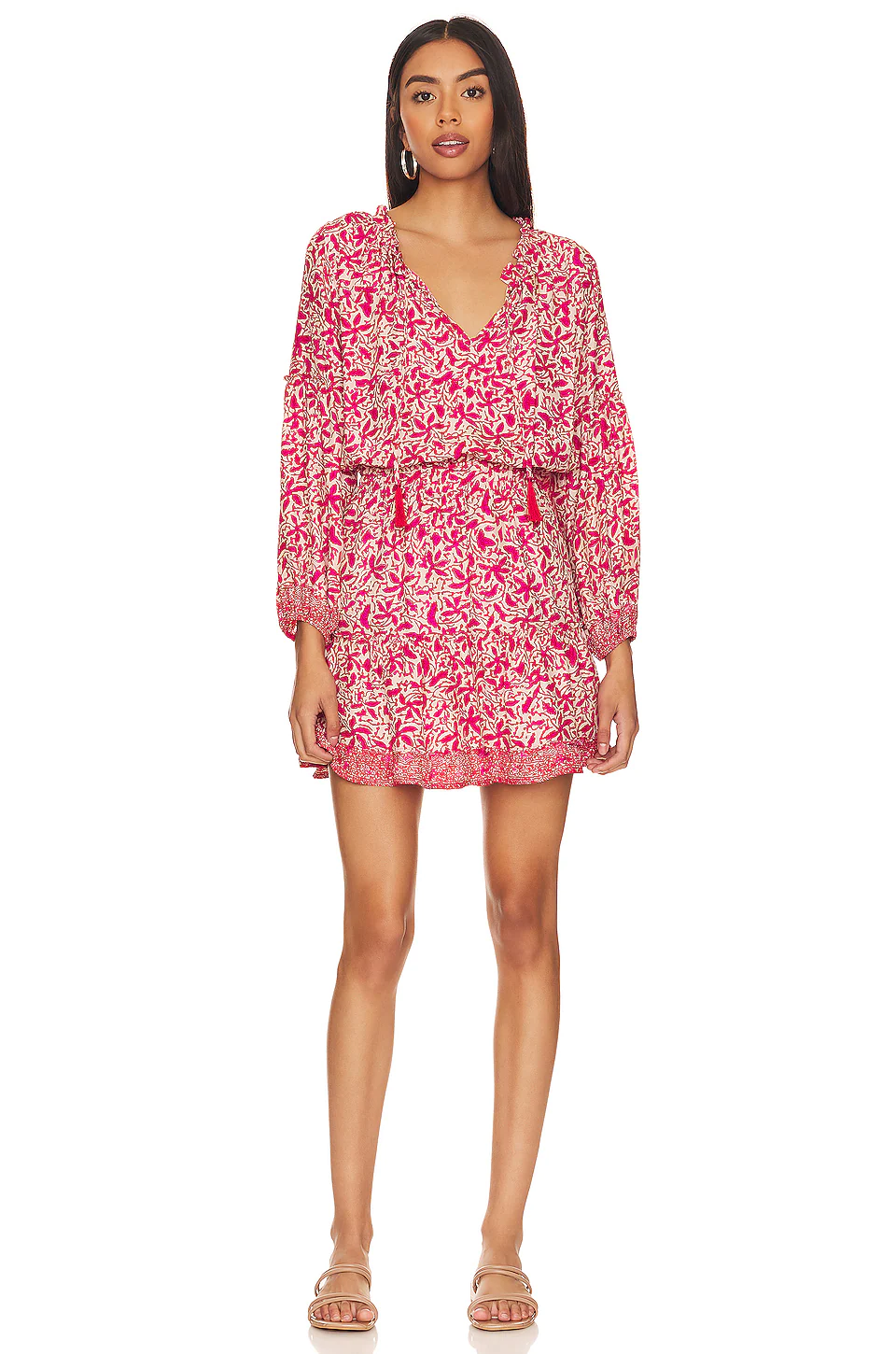 This dress is available at Revolve and Tuckernuck.
Bleu by Rod Beattie Let's Get Loud Floral Print Cover-Up Maxi Dress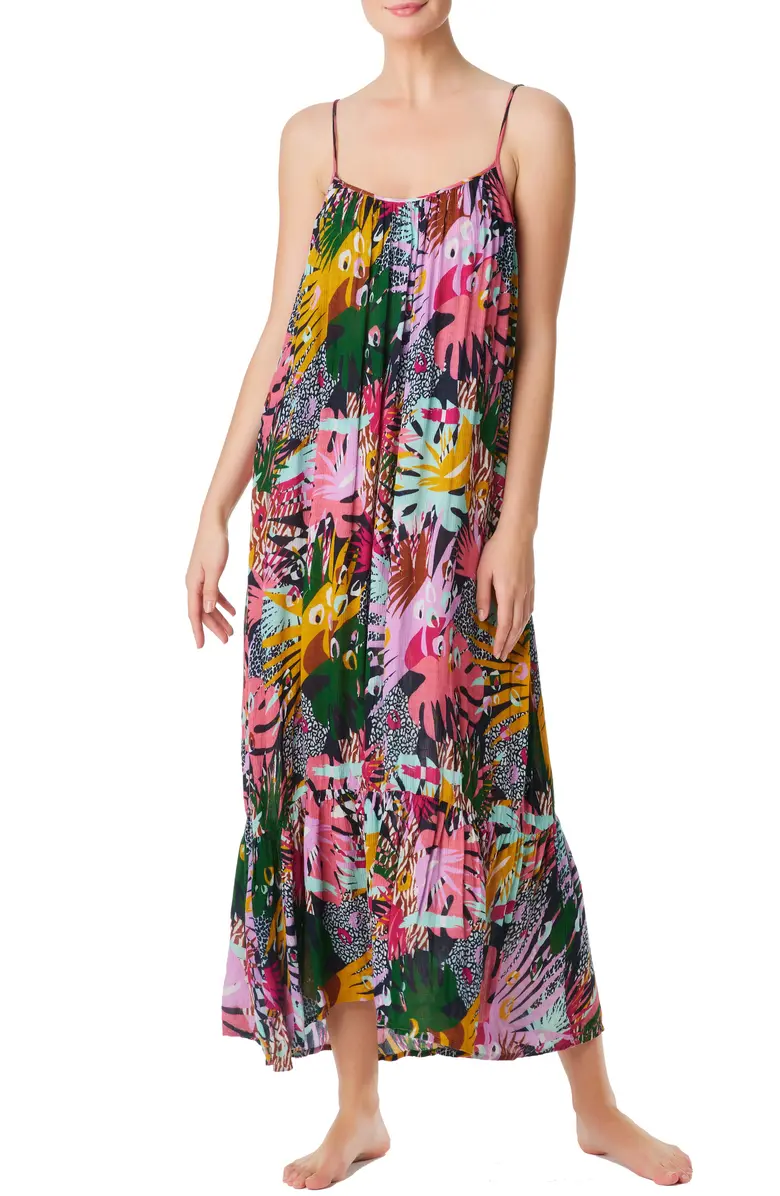 This dress is available at Nordstrom, Zappos, and Bleu by Rod Beattie.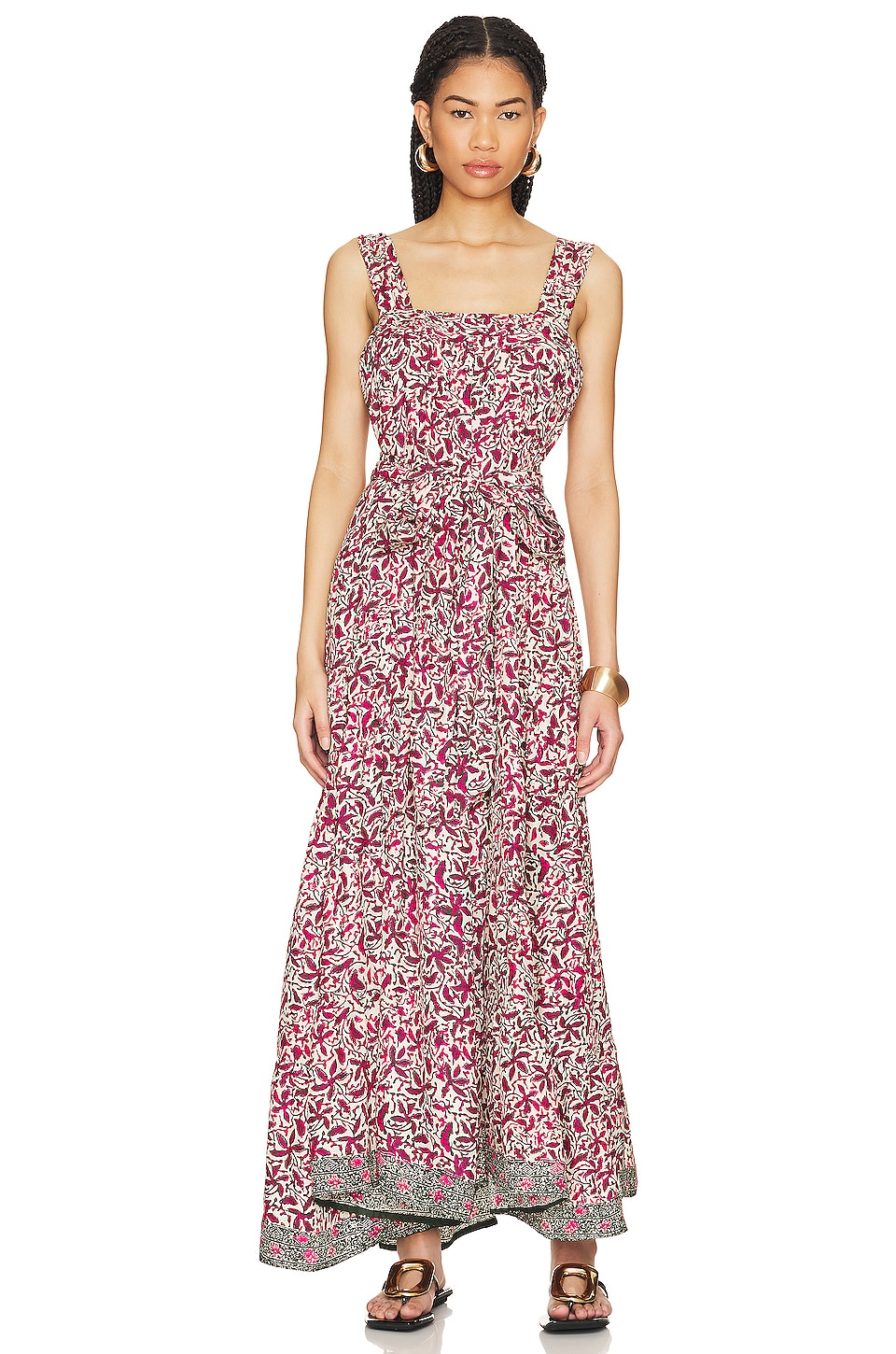 Paige Samosa Dress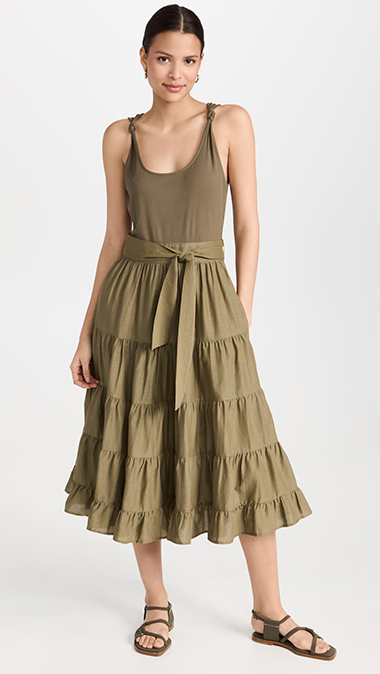 This dress is available at Shopbop, Neiman Marcus, and Amazon.
Best Spring Dresses From Years Past
I originally wrote this post years ago and update it regularly due to its popularity. I've left these photos below for nostalgic purposes. Whenever I update older posts, I love to hold on to a collection of images as a bit of a time capsule so we can watch how our style evolves.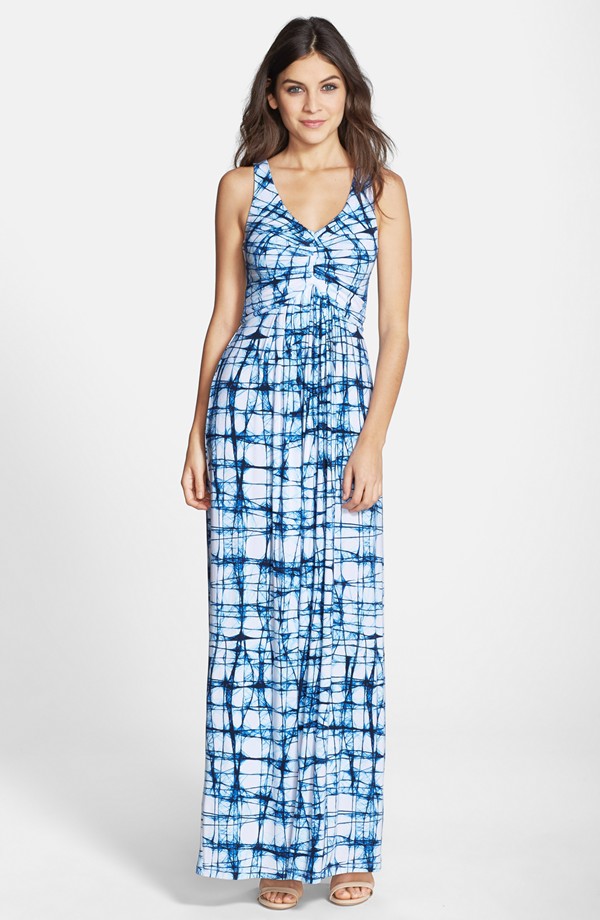 This "Tonia" Shirred maxi dress is made with yummy-soft strong fabric and the cut is perfection. It nips in to give just about anyone a neat and tiny waistline and it provides your bust with incredible support. Even a D cup can skip a bra with this dress (Hallelujah! Bless our stars! No bra!) If skipping a bra is too racy for you, this dress still lies in your favor. The straps, from front to back, should cover standard bra straps. If you want to hide your arms or foresee a chill, pair it with this Nic + Zoe cardigan in Blue Roma.
Sizing: This dress is stretchy, but it runs a bit small. As a size 4-6 woman I fit into a size small, but I bought a medium because the small cut into my armpit fat a little bit. This print also comes in plus sizes 1x – 4x. As for the cardigan, it runs large. I wear an XS.
Eileen Fisher Spring Dress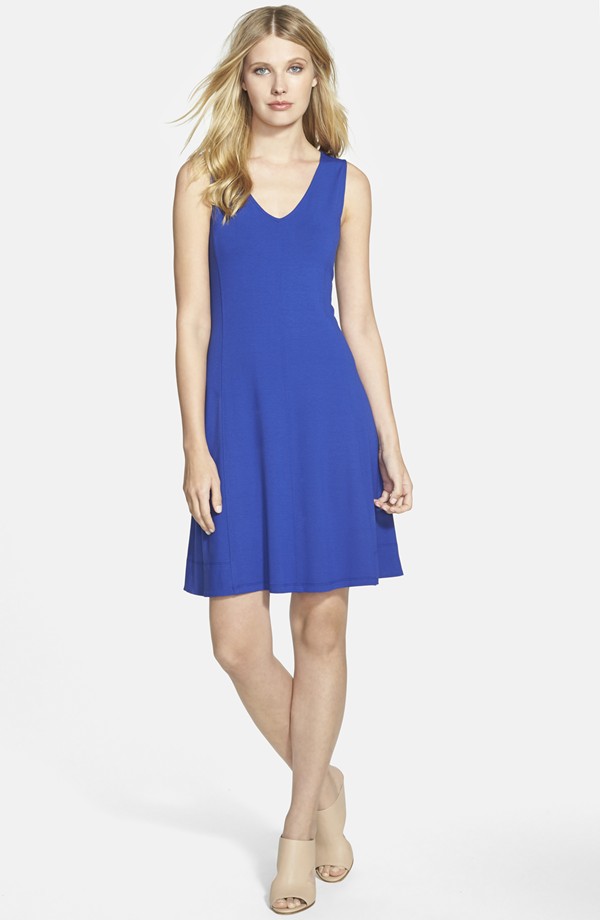 Eileen Fisher is so damn friendly. She cuts her clothes so perfectly to enhance your breasts and hide your belly. I consider her the inventor of the a-line tee. Which is the PERFECT fitting t-shirt. Which means, Eileen's V-Neck Fit & Flare dress is the perfect fitting dress. It will cup your bust, and then graceful skip over any lumps and bumps in your belly or hip area. The fabric is also strong, soft and bouncy, which gives it a flirty feel that could be dressed up or dressed down. Simply switch out the statement necklace and heels for a watch and flip flops. Belts also go nicely with it.
I will personally use it as a house dress and grocery chic attire more than anything. I can't explain to you the pure comfort of it, plus I feel cute. My throw on dresses right now are a ten- year-old Forever 21 frock and an ugly James Perse Tee dress. I needed something better to say the least. I will also use the dress as a canvas piece. I am so attracted to statement jackets, but rarely have plain items to pair with them. This dress will be a home for them.
Sizing: Eileen Fisher runs large. As a 4-6 woman I chose a PP (the smallest size available in Eileen Fisher), although a petite small (PS) also fit great, but I like a tighter and shorter fit. A size 2-4 woman should still fit beautifully into a PP.
Loft Spring Dress
Loft is doing a fantastic job with its maxi dresses this spring. My absolute favorite is the Paradise Halter maxi dress in serpentinite grey. The linen and rayon blend is perfection and the print is rich, unique and won't show stains. And, of course, the silhouette is lovely. It lengthens the body and won't cut into or overly expose armpit fat.
Sizing: Loft runs large. As a size 4-6 woman at 5-feet and 4-inches tall, I found the XS Regular fit best, but it is too long so I will have to hem it. I did try the petite version, but it was far too short. I believe the words my lover used were, "It does look a bit like ankle biters." He has a way with words, doesn't he?
Tory Burch Spring Dress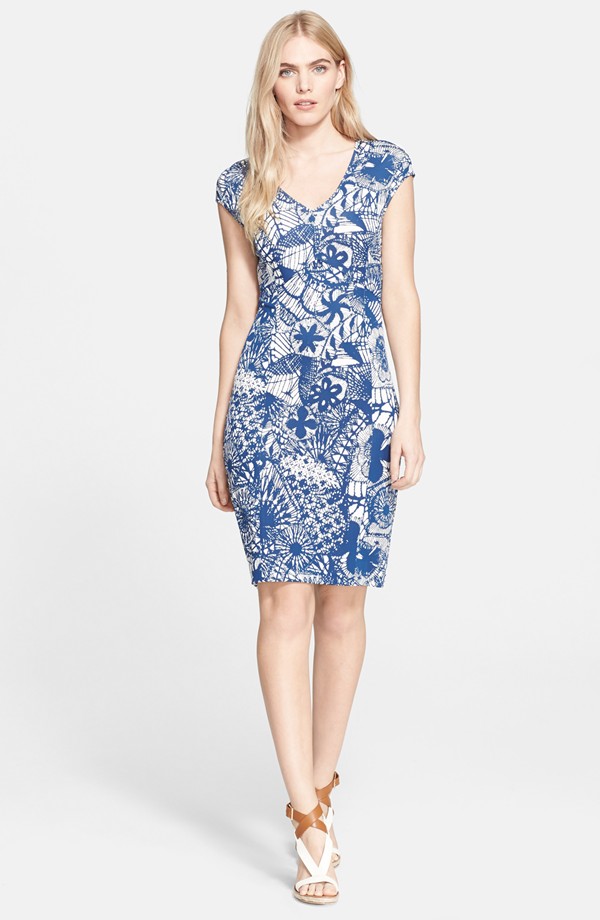 Just like most of the best spring dresses, this gorgeous light-weight printed v-neck frock has stretch. It appears as if it hugs your curves, but it really just slips around them. That is the beauty of a great cut. I love the sleeves as they hide arm pit insecurities and gives a bit more coverage for my clients who don't like to wear sleeveless. As for the print, the color and pattern are just delicious, so much more so in person. This dress also goes with the Nic + Zoe cardigan in Blue Roma.
Sizing: It runs true to size, but it runs a bit long on the shoulders. I have had to take it up on the shoulders on two clients. As a 4-6 woman, I would wear a size 6 in this one.