This post is updated regularly. Last Update: April 2020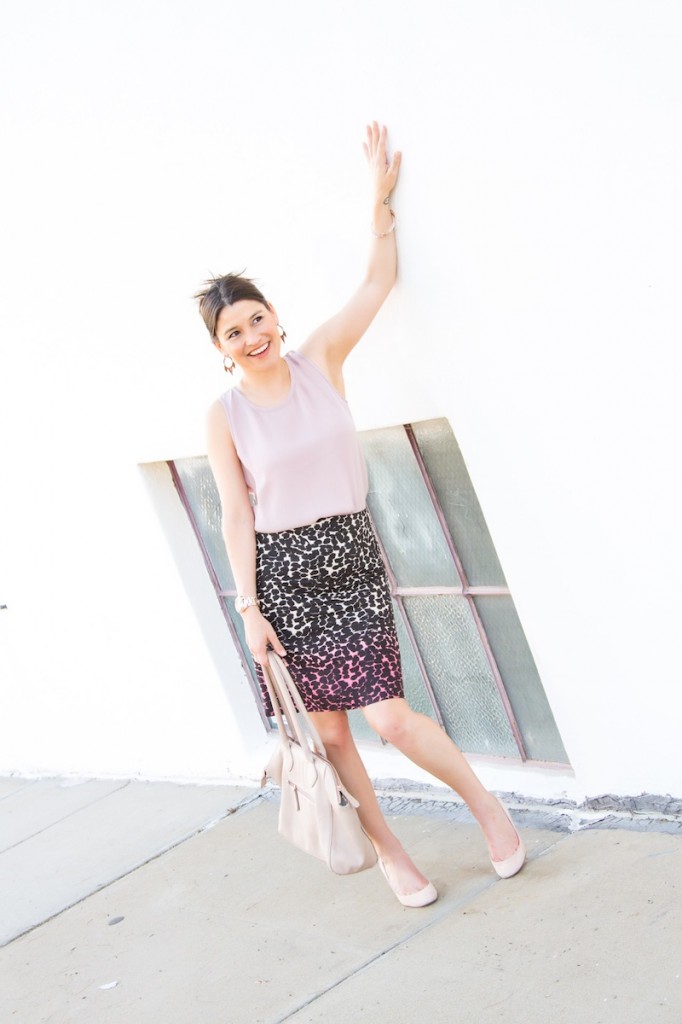 What Is A Shell Top?
A shell top, or shell blouse, is a sleeveless, sometimes cap sleeve, slip-on collarless blouse. Shells can be made of any fabric including cotton, polyester, wool, or silk. I prefer cashmere and silk shells or a blend of those materials. Shell blouses are often referred to in the context of sweater sets or bold jackets, as they are a complimentary garment to a more interesting piece. They are not that interesting, but without them, the main attraction just can't work. I adore shell tops because they enable my loud pants and wild skirts.
As pictured, I have paired a blush shell blouse with a boldly printed pencil skirt. Truly, the shell blouse shines when it is tucked in and making way for a fabulous high-waisted skirt. The skirt could be striking in print, shape, or through embellishments. It could be the same color as the shell, or not. As long as it's a complementary color, you're good. For skirt examples, check out my post on the 17 Best Skirts Right Now from Mini to Maxi. There is no need to be matchy-matchy, although I do love a white shell with sharp white pants or a white skirt. A shell also works wonders with a bold pantsuit or skirt-suit.
Where To Find Cashmere Shell Blouses
This is actually harder than you think. There is not an obvious outpouring of shells. When it comes to a cashmere shell, J.Crew consistently provides us with featherweight goodness in an array of colors in the fall and winter. During the spring and summer, they offer their Jackie shell in cotton.
Where To Find Silk Shells
For silk shells, I often check in with Joie, Vince, and Equipment. I also love Vince's black blouse right now. You can wear this Vince baby tucked, or untucked. For a more consistent source, Lafayette and St.John are there for you. And now J.Crew offers a silk tank shell that I adore tucking into higher waisted slacks, suits and skirts. I cannot rave enough. It runs a bit big, so order your regular size and a size down to compare.
The 'New' Silk Shell by Everlane
The newest addition to my silk shell resource is Everlane. Everlane provides beautiful basics at decent prices with transparency as to why they are so decently priced. This label has their doors and windows wide open for you to see where your clothes are getting made, how they are getting made, and what people are being paid to make them. They explain all their factories on their website.
My Boston friend, Katie, first introduced me to Everlane via email. I loved the concept, so I contacted them to send me a sample of the silk sleeveless in blush. I adore the weight of the silk (it's similar to Equipment's silk) and the saturation of color. The buttons are also perfect (buttons are a giveaway of quality or lack thereof) and the construction is good. I'm looking forward to adding their silk shell in marigold to my wardrobe. That hue looks divine.
Note: They run true to size. They sent me the medium, and as a size 4/6, I felt it was a touch too big. I will order a small next time.
Now, go start shelling.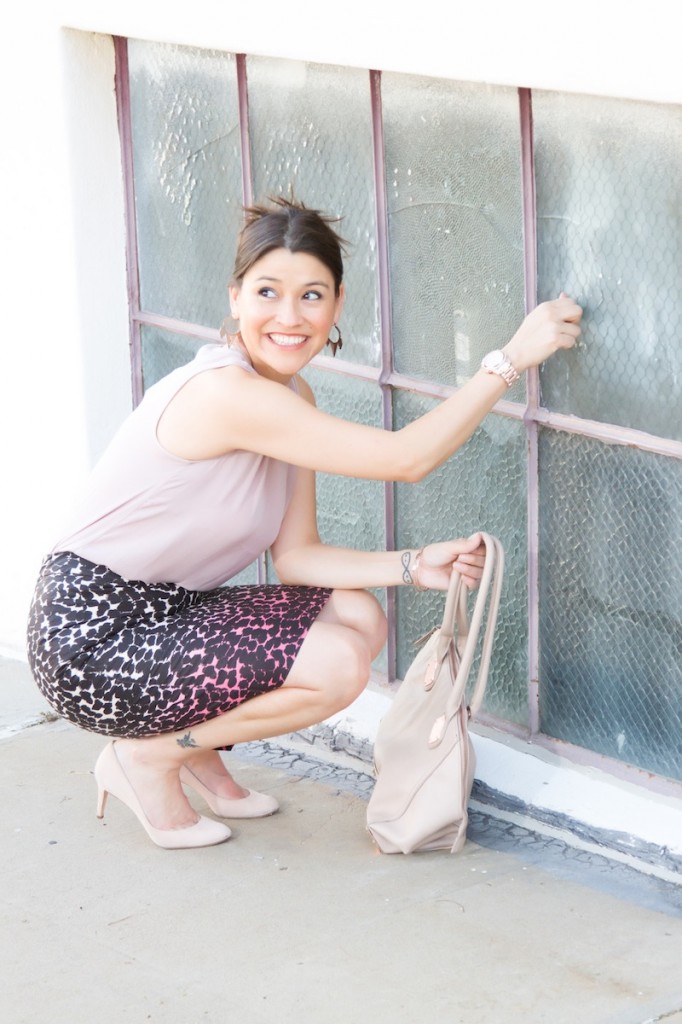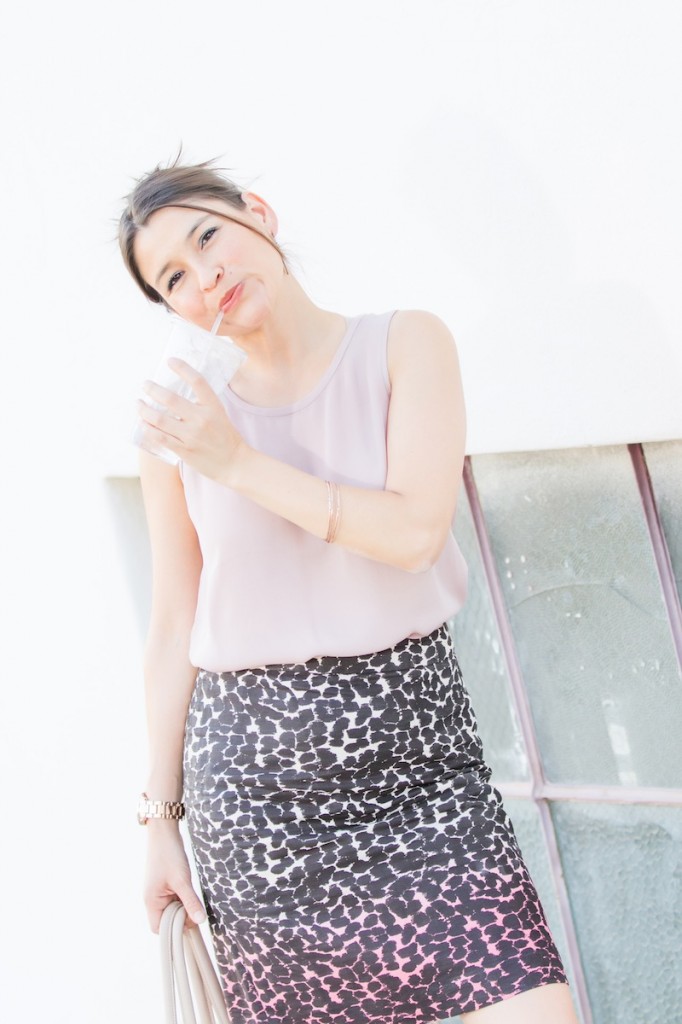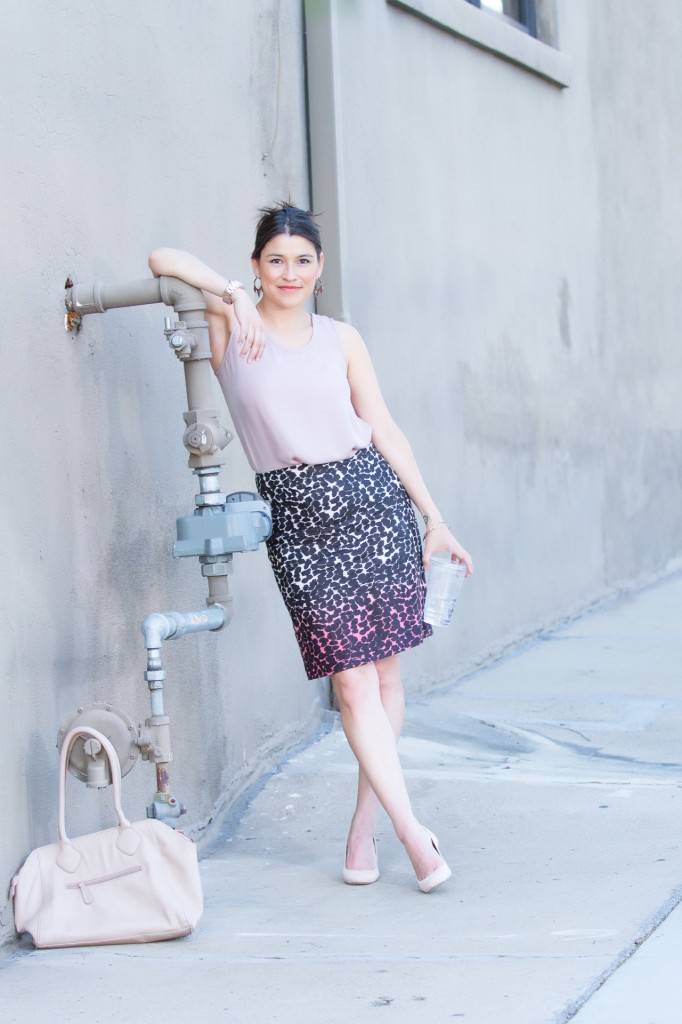 Photos by Dayley Photography
My blog posts are my honest and personal opinion. Sometimes my content includes products sent from companies or PR firms. In this case, I was sent a sample from Everlane. If I am sent something that is unimpressive or boring I don't write about it.