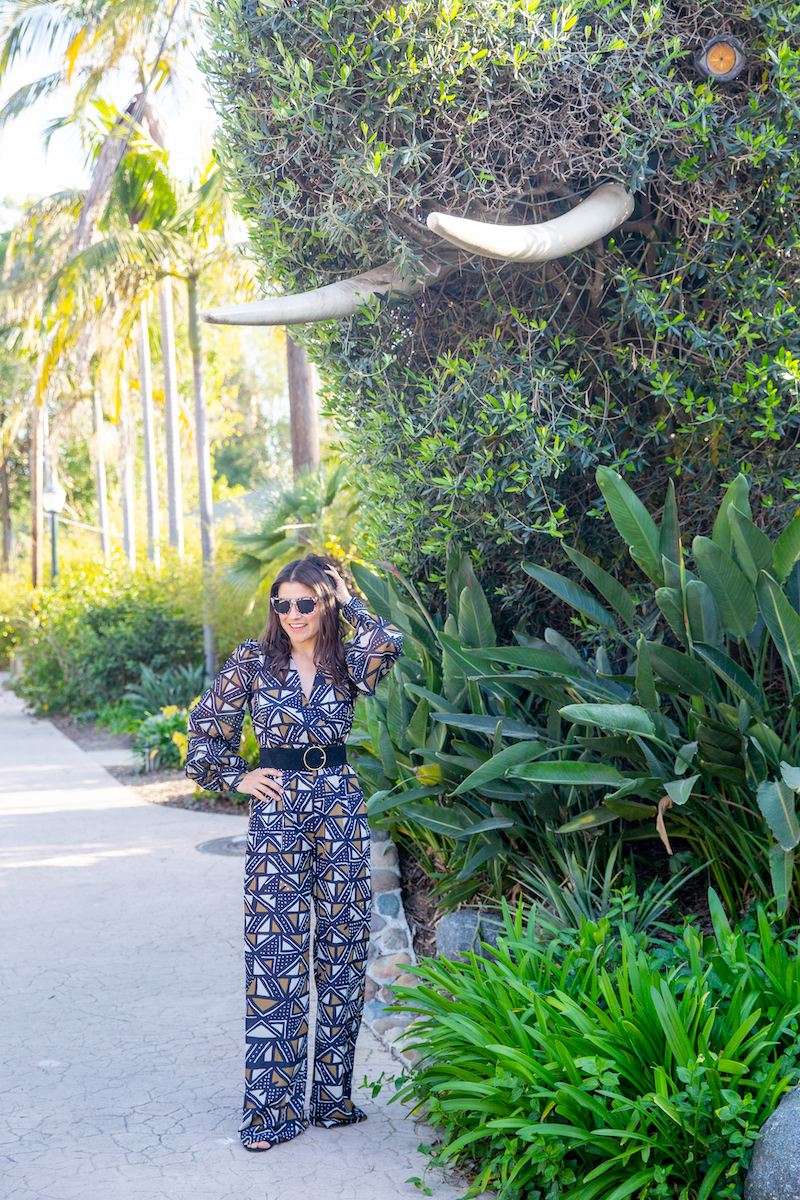 I have written about jumpsuits many times before, from the best loungewear and denim jumpsuits to when not to wear a jumpsuit. You can see all of my jumpsuit posts here:
Today, I want to discuss in more detail how to style a jumpsuit as well as introduce you to a new designer…
Where Did I Get My African-Inspired Jumpsuit?
Thanks for asking! My Tula African print mudcloth jumpsuit is from Sirani's Fashion, a new fashion line that launched late last year. It was started by Fatim Sylla, a Toronto resident of West African heritage who grew up in Paris and London. "The clothing line is a reflection of me," Sylla says. "A blend of African and European cultures that I hope will be welcomed with open arms in households across our great multicultural country." My favorite part about the jumpsuit besides the flattering silhouette? No one else wears it. Although I adore the ease of department store shopping, nothing beats wearing a garment you know no one else has. Although, once this blog post goes live, my experience may be short lived…
Note: the only con is that the fabric doesn't feel as luxurious as I usually like. It's made of a lightweight polyester.
How To Style A Jumpsuit: The Jacket
I prefer jumpsuits with no outerwear whatsoever. Outerwear regularly ruins outfits instead of enhancing them, especially with jumpsuits. But if you're cold, which I know you are, here are my favorite outerwear pieces for a jumpsuit:
Even if a jumpsuit has a slim or skinny pant, cropped and fitted outerwear is still the best look for the most flattering silhouette — although a long cardigan can also create that long and lean look.
How To Style A Jumpsuit: The Shoes
If you have a wide leg jumpsuit, it is all about that open toe. A closed-toe will make you look short and wide. Do a comparison at home to see for yourself. And not just any open toe, a minimalist sandal with horizontal straps is best. For instance, this Trixie Slide Sandal from Sarto by Franco Sarto is one of my favorite sandals this summer, but it doesn't look amazing with jumpsuits, even if they have a skinny leg. There is too much coverage at the top of the foot for a jumpsuit — it adds width and shortens the silhouette. FYI, if you pair this "high coverage" sandal with a skinny leg jumpsuit it's not a big no-no, but it's not amazing, and we are all about amazing over here.
If you have a skinny leg jumpsuit and you want to wear a closed-toe shoe, grab an almond toe bootie that fits close to the ankle, as seen in my Best Denim Jumpsuits post. My favorite ever bootie for jumpsuits is by Dolce Vita, but currently sold out. My go-to substitute right now is the Matisse Croft bootie (also available here in tan). You can also wear a pointy toe flat, of which I always recommend Rothy's The Point, as it's the best pointed toe flat that has ever lived.
How To Style A Jumpsuit: The Bag
A jumpsuit actually has the least amount of rules when it comes to a bag! Depending on the tone of the jumpsuit, you can carry anything from an animal-shaped clutch to a work tote bag. Crossbody bags actually look the best on a jumpsuit compared to any other outfit. Why? The strap across the body often looks like it's disrupting an outfit comprised of separates, and it often looks too casual or even out-of-place with nicer dresses. But jumpsuits and crossbody bags are best friends.
The only bag that doesn't sit just right with a jumpsuit is a backpack. Between the jumpsuit and a backpack, it can be reminiscent of a parachute jumper or some kind of awkwardly stylish utility worker. But I am just being picky now. As you may know, my official work bag is the Calpak backpack. I have it in Mauve for work, and navy for my carry-on bag. (Read my post on why I made the switch from a tote bag to backpack, here.) When I wear a jumpsuit with my clients, I still sport my backpack, I just tend to carry it by its top handle instead of wearing it on my back.
My blog posts are my honest and personal opinion. Sometimes my content includes products sent from brands or PR firms. In this case, I was sent a sample from Lola Hoop, Blenders Eyewear, and Sirani's Fashion. If I am sent something that is unimpressive or boring I don't write about it.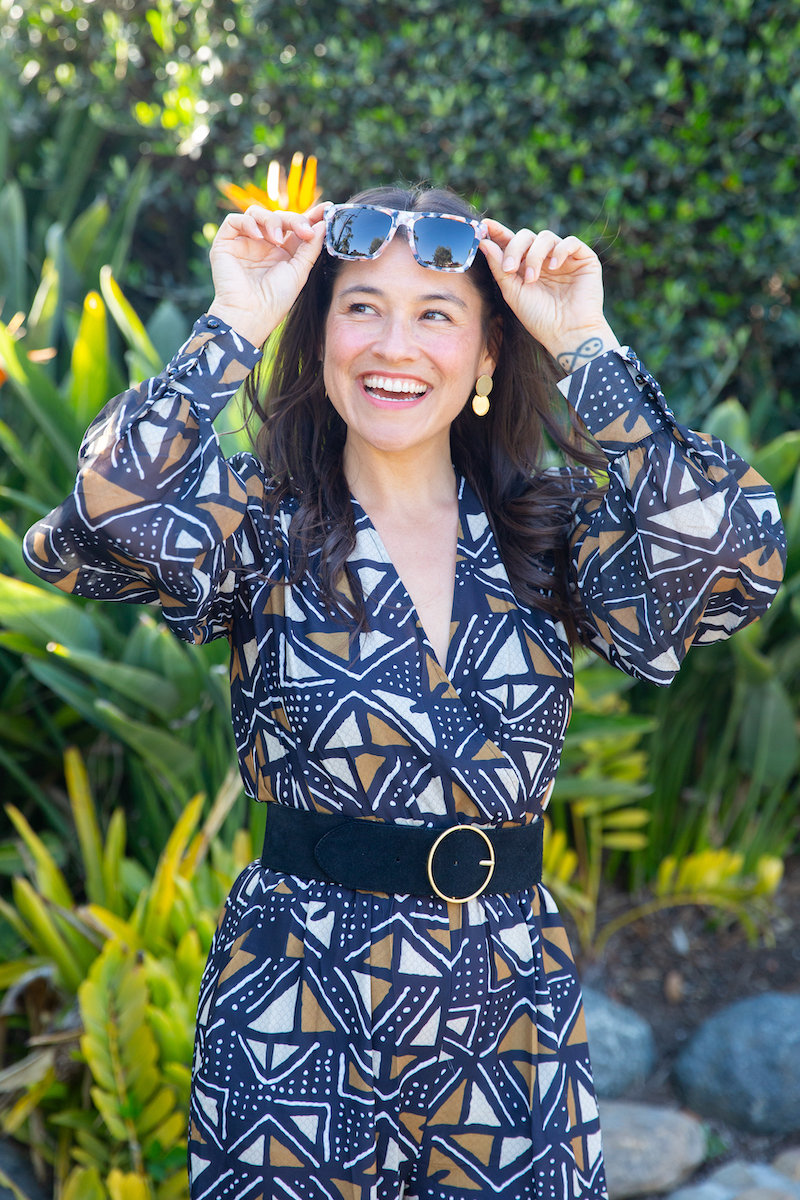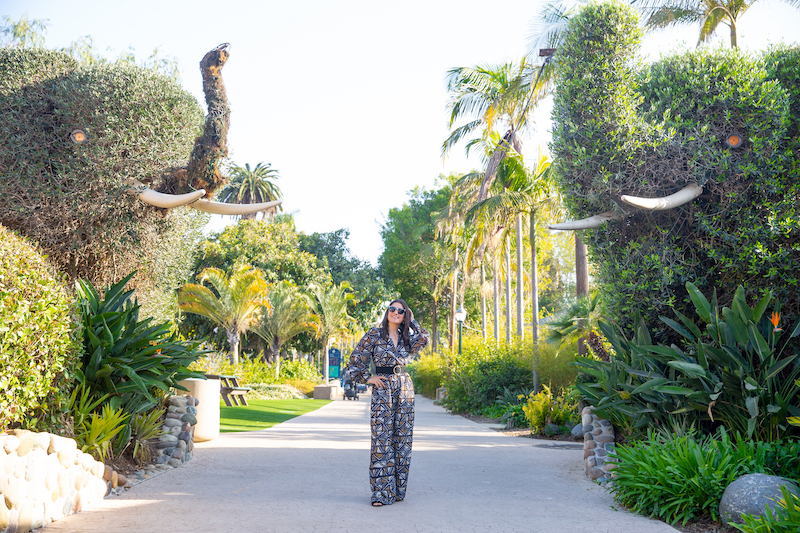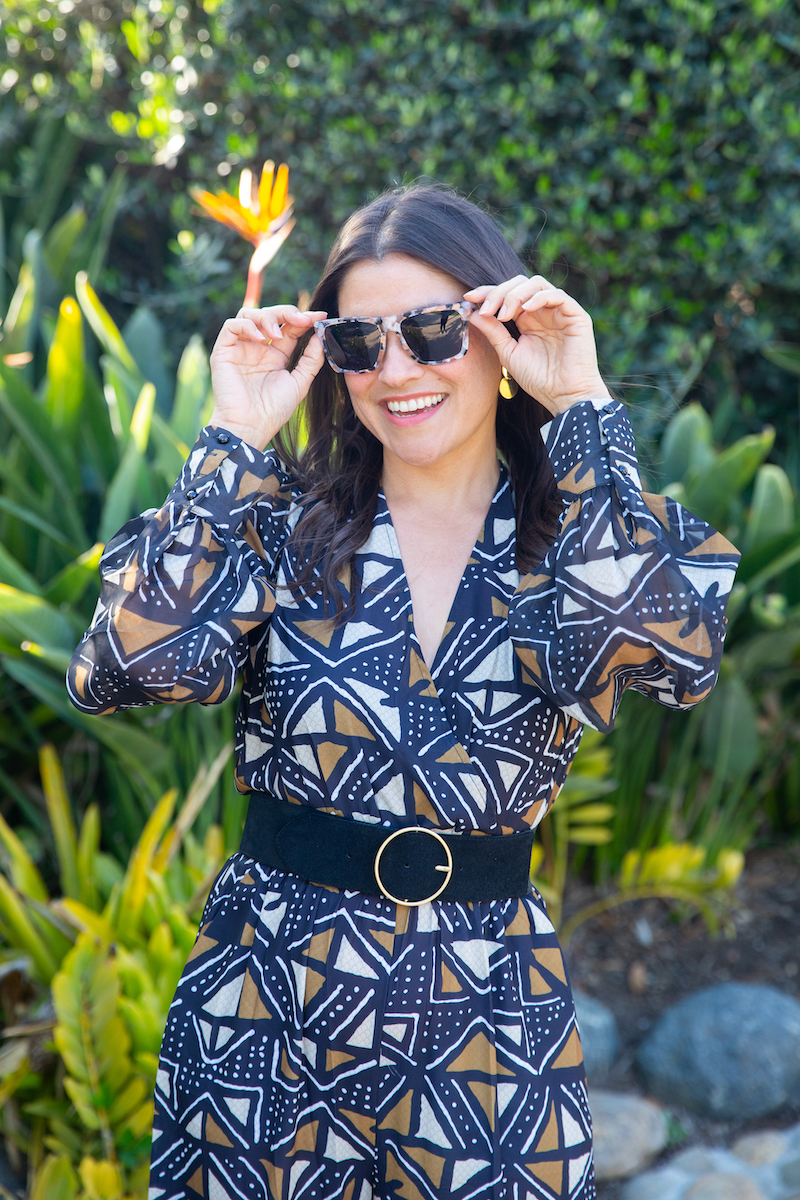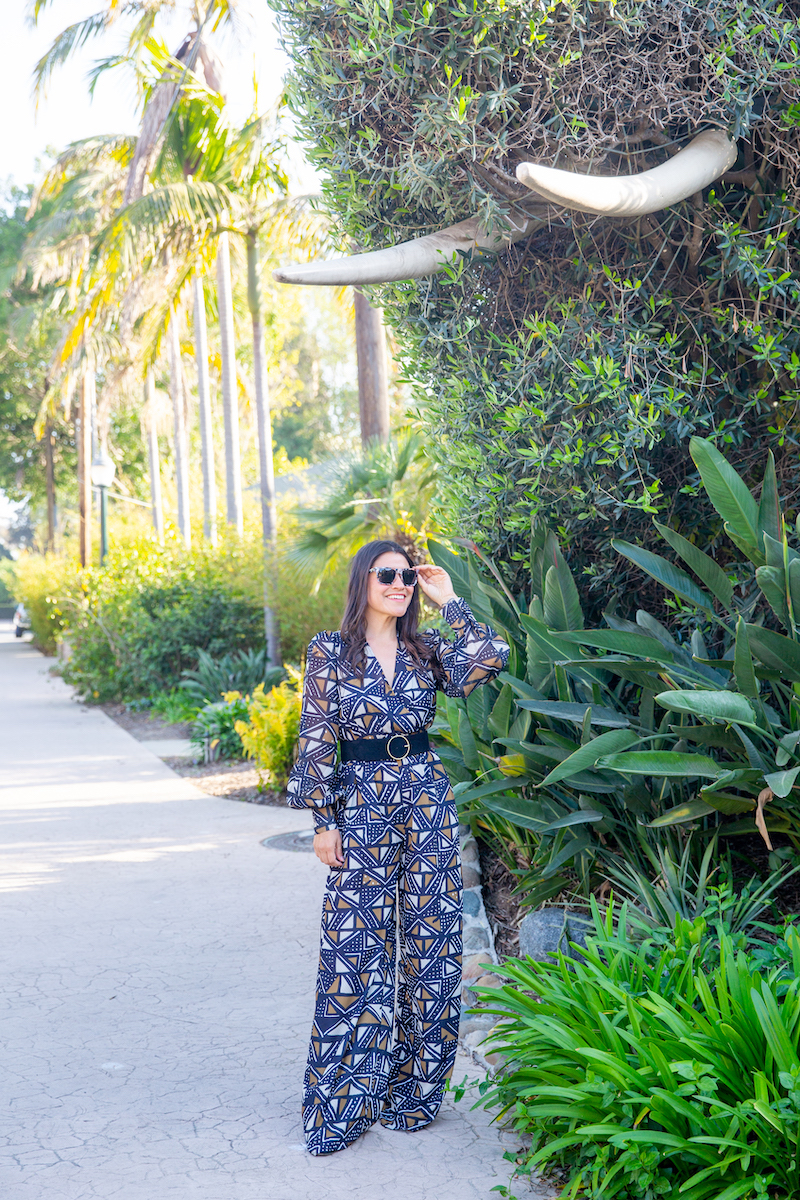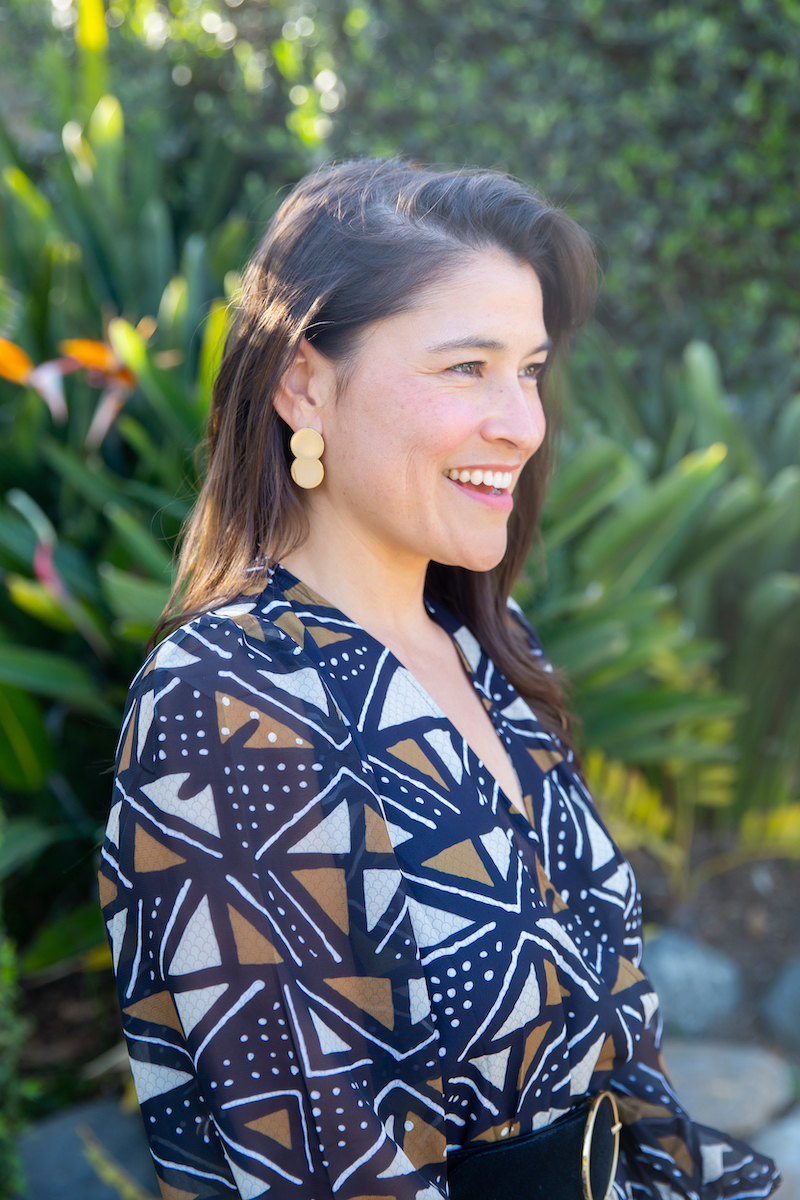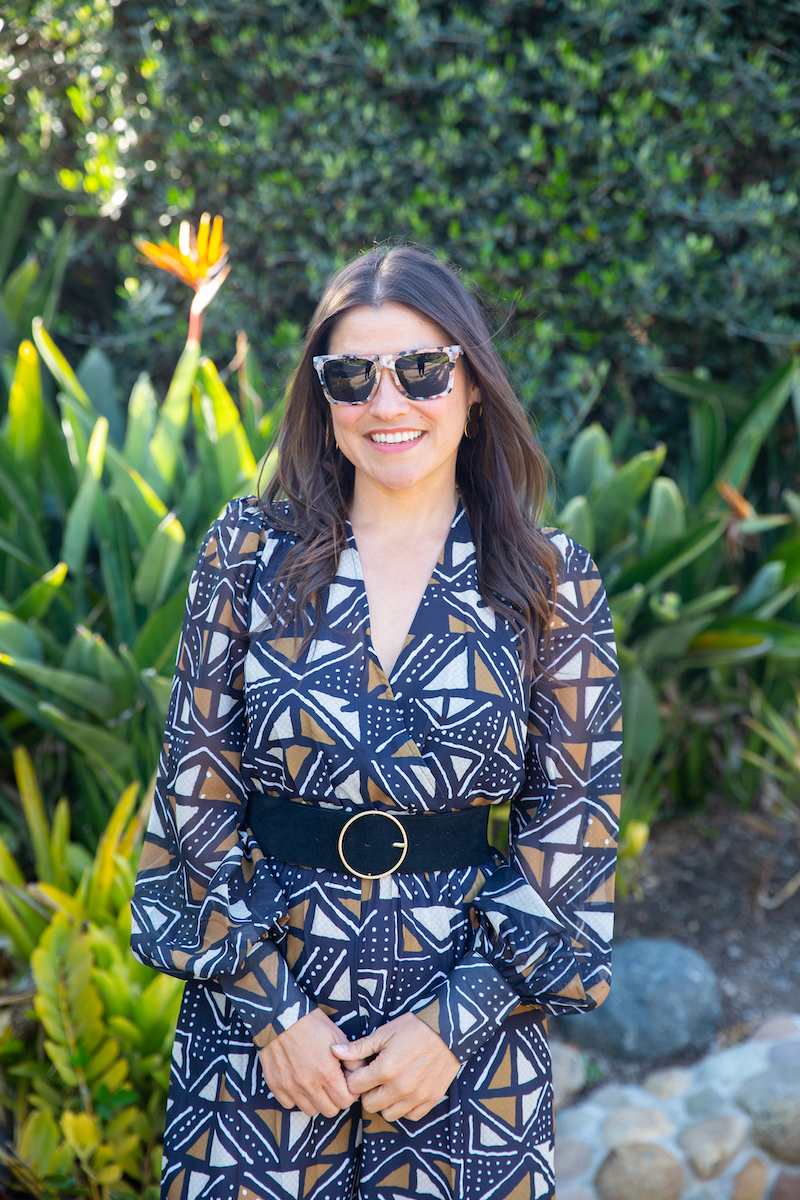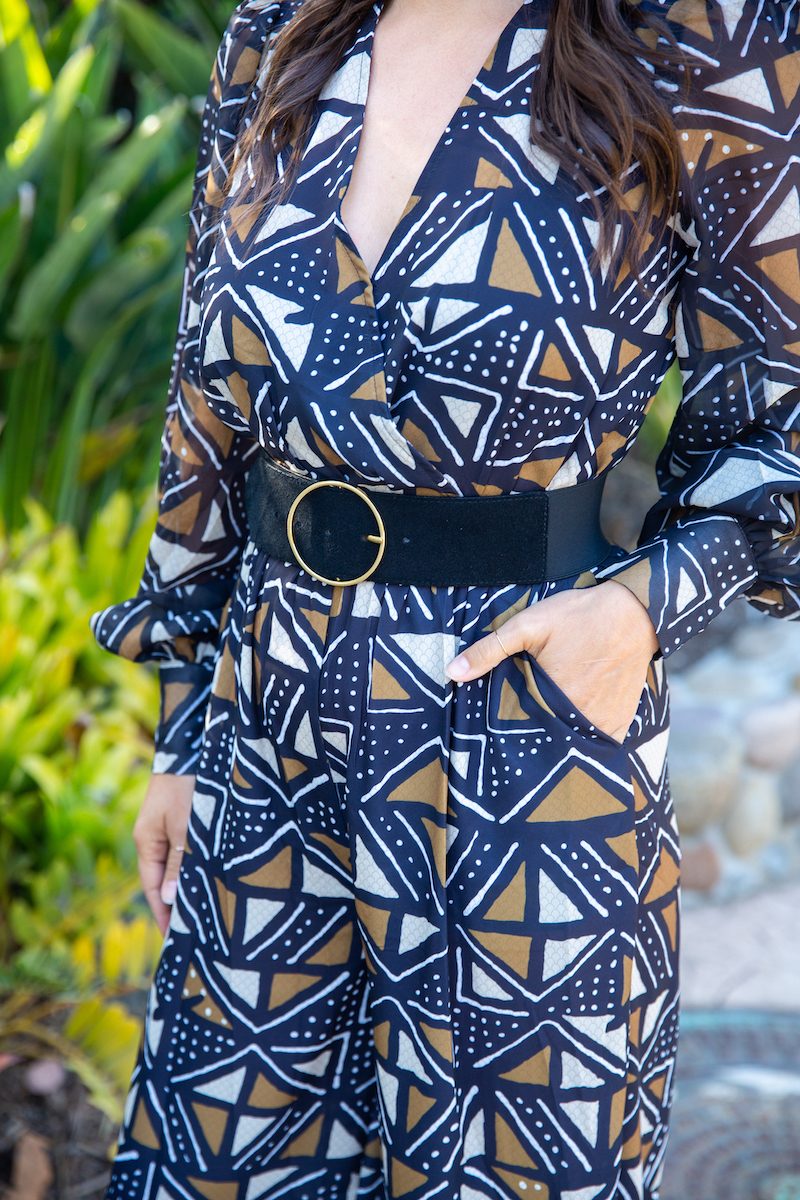 Photos by Dayley Photography