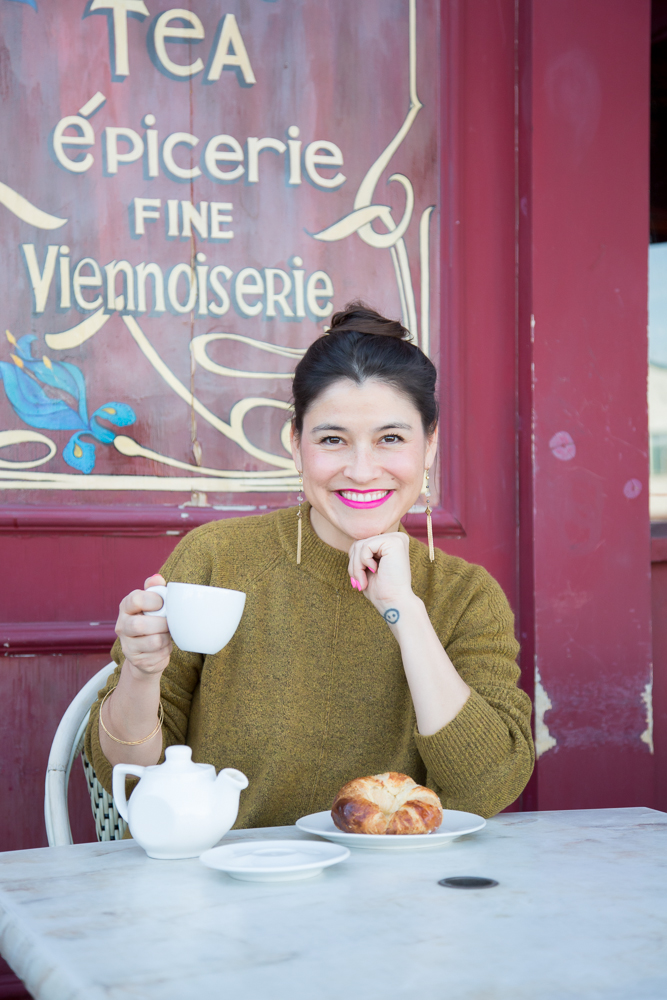 Updated December 2018
I haven't had a pedicure in two months because my toenails are in dire need of air after being suffocated by nail polish for five years straight. But I don't love closed toe shoes that much. But then again, it's cold. These three reasons are why I like, nay, adore, wearing socks with open toe shoes. You may have seen the look in some of my past street style posts from Fashion Week. Well, I am here to tell you, wearing socks with sandals makes complete sense if done in a cheeky way…
Pick Out The Right Shoes
The best sandal to wear with socks will have a heel and some sort of ankle strap. There is an aesthetic reason for this as well as utilitarian purpose. The look feels less 80s formal, and more modern edgy, and the ankle strap keeps the shoe on your foot. You see, wearing a thin sock with an open toe heel can make you slide around in the shoe a little bit. You need a way to attach that slippery sucker to your foot. The ankle strap is the solution.
Pick Out The Right Socks
The socks you choose to wear need to be thin. And the more delicate the heel you are pairing it with, the thinner the socks needs to be. For instance, dress socks or socks with the consistency of tights can be paired with stilettos or thin-strapped heels. Do not wear thick socks or athletic socks with open toe shoes. And don't wear socks lower than your ankles. Here are my favorite socks to wear with open toe heels right now…
Pick The Right Outfit
Socks with sandals can work with any garment as long as you are creating a very intentional fashion-forward look. I prefer pairing socks with open toe shoes with sweater dresses and leather skirts simply because it is easier and the most flattering route, but pairing socks with open toe shoes is not really about flattering. It is about fabulous fun that keeps your tootsies warm. May I remind you of the joys of Fabulously Unflattering Fashion here?
Color Coordinate The Socks With Sandals
You can create a monochromatic look by pairing black heels with black socks, or navy socks with navy heels. Or, you can create contrast between the socks and heels. The more fun the outfit, the more contrast you can do. As pictured above, you can pair beige socks with red heels, or grey socks with clear shoes. There are some other outrageous options out there, but I wanted to provide you with some tamer examples.
Don't Wear Socks With Flat Sandals
Despite socks with flats sandals making the occasional appearance at Fashion Weeks in the past, socks with flat sandals are not fresh or fabulous. Socks are best used with heels.
Photos by Dayley Photography
Location: Cafe Madeleine