Updated October 2018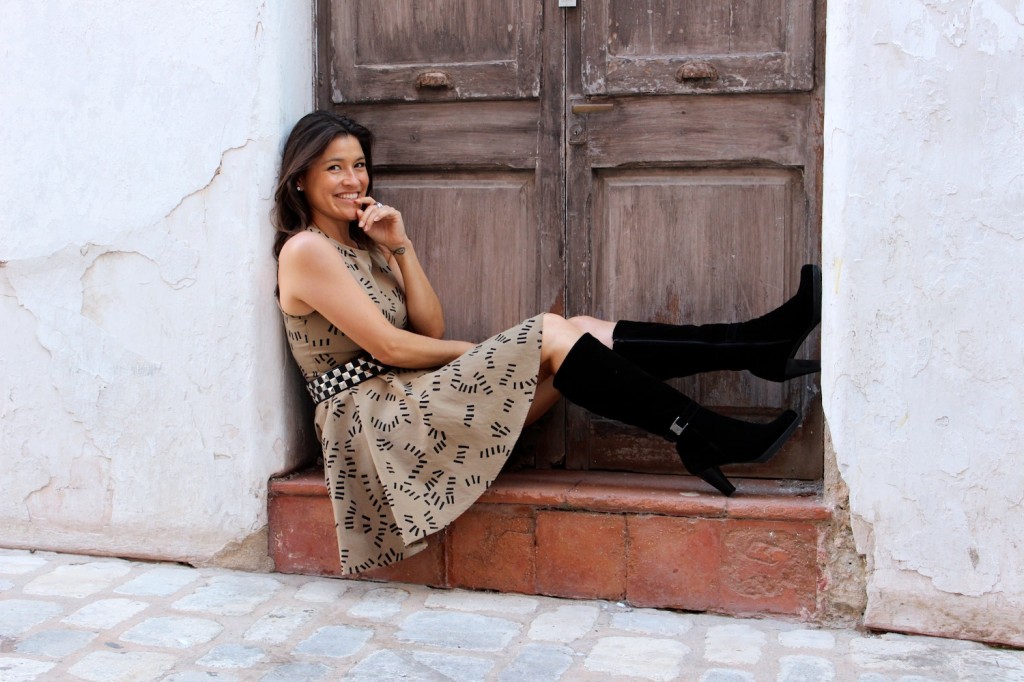 Despite this month's issue of Vogue stating that long skirts with boots are a thing, I disagree for one reason: pairing a maxi dress or skirt with tall boots is not very flattering. It is best left for tall and thin women going for a more eccentric look rather than a flattering one. For the rest of us, it's all about short hemlines. Below are my tips on how to wear tall boots with dresses in the most flattering way.
How To Wear Tall Boots With Dresses
High hemlines with tall boots make a fresh and slimming look. As pictured, I have paired my tall La Canadienne black heeled boots with a short fit and flare frock. You can also pair tall boots with tighter dresses if you have the smooth torso for it (I, unfortunately, do not). When pairing a snug dress with tall boots, your hemline can go as short as you feel comfortable with or as long as your knees, and still be flattering. If you are looking for longer form-fitting dresses to pair with tall boots, I am loving Nicole Miller's ruched jersey and ponte knit sheath dresses. If you are cold or self-conscious, feel free to add tights to your look.
Which Boots To Wear With Dresses
When selecting boots to pair with a dress it's very important that your boots fit your calf correctly. This means you don't want the shaft bumping your knees or flopping around your leg. When tucking jeans into tall boots, you can get away with a little gap, but with a dress, a large gap can be noticeably sloppy. You want the circumference of your boot shaft to be about 1-1.5 inches larger than the circumference of your calf. As for the shaft height of your boot, it should not pass the bottom of your kneecap. You should be able to sit down without the boot jutting up into the back of your knee.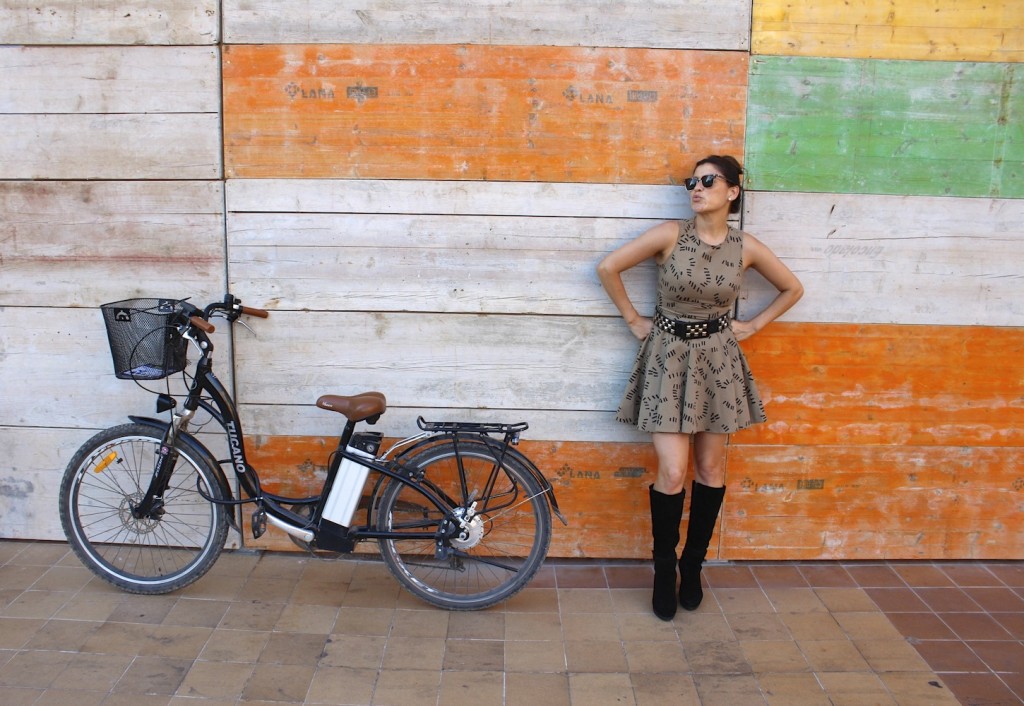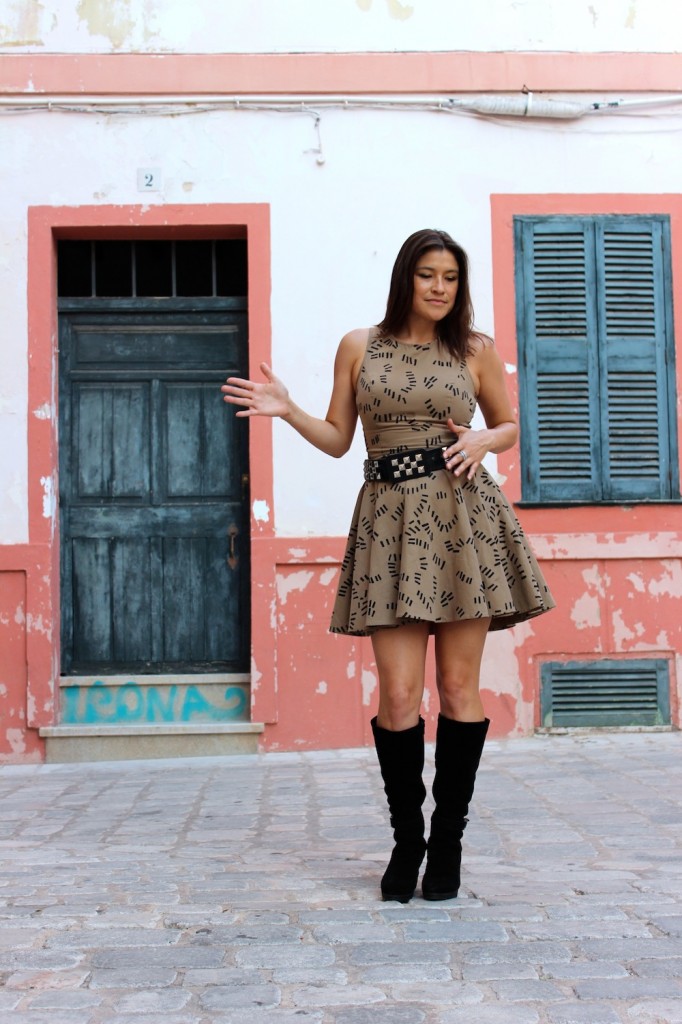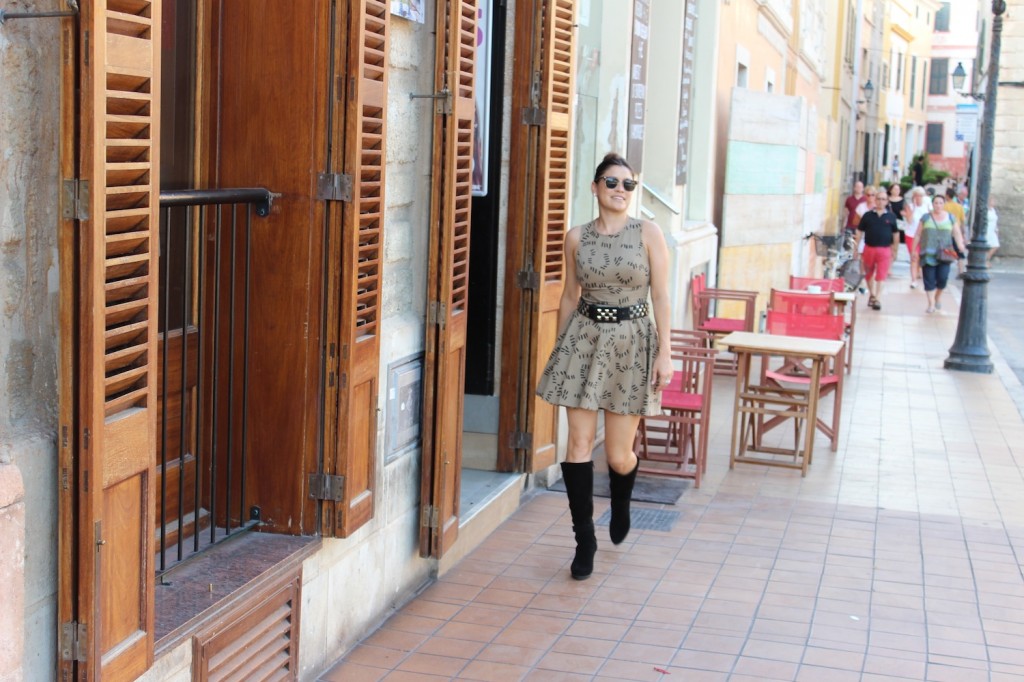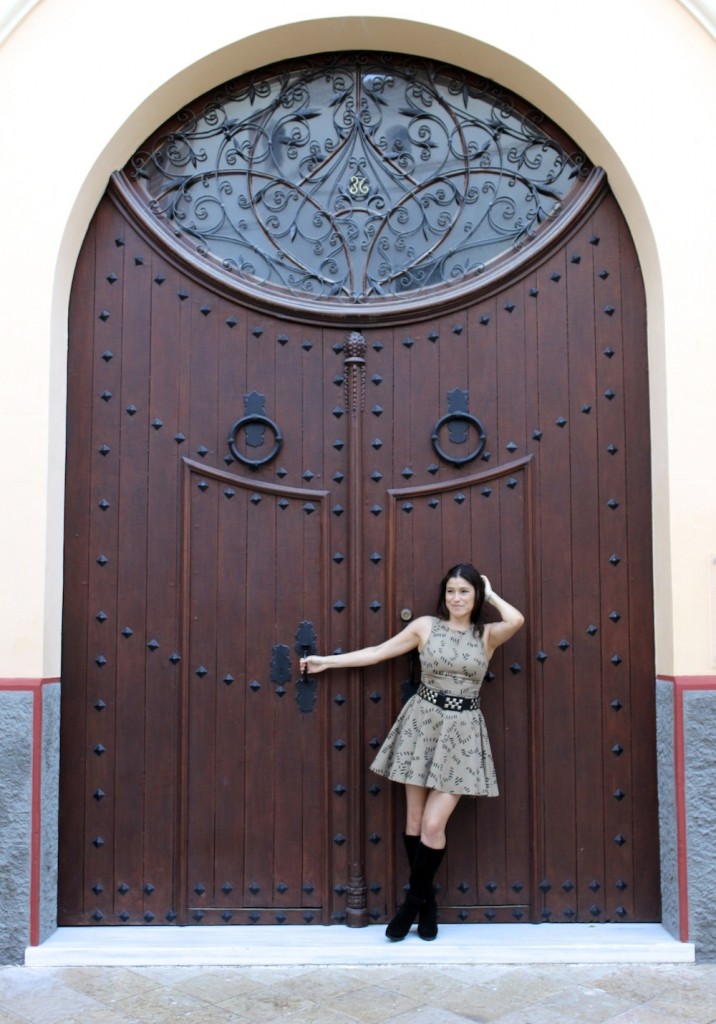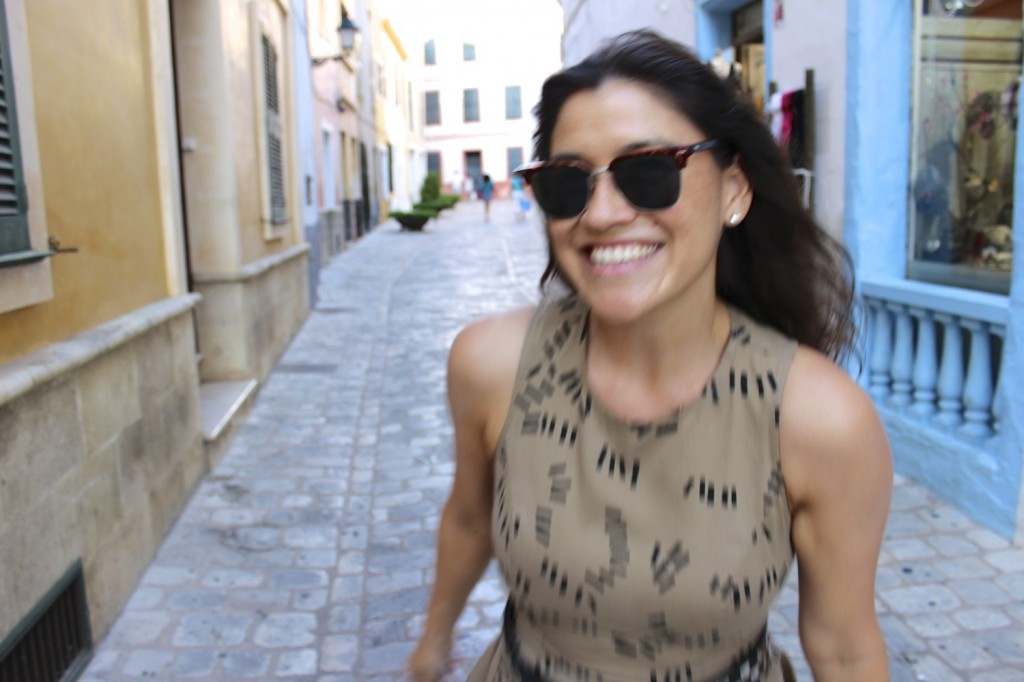 Photo Credit: David McClory, Location: Menorca, Spain