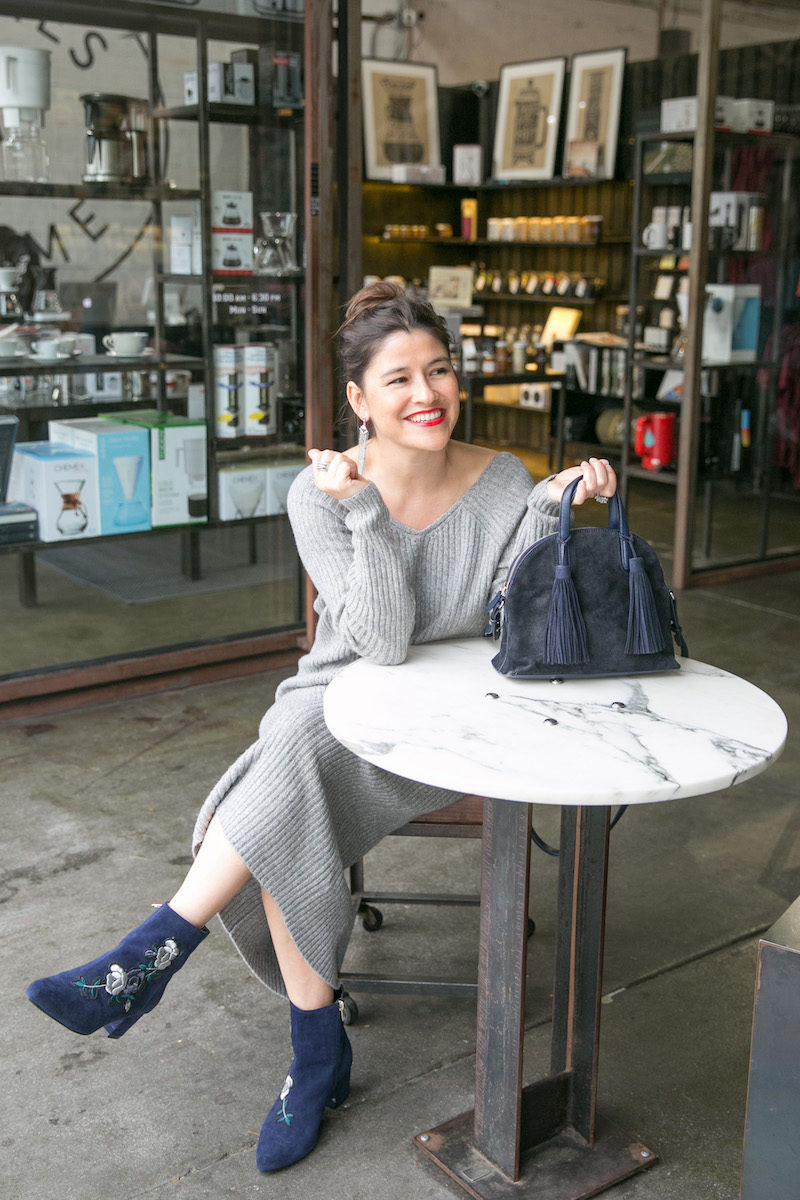 You may recognize this Treasure & Bond grey midi dress and the navy blue embroidered booties from my Winter Essentials post. I have been sporting these booties nonstop, and the grey midi sweater dress has saved my itchy legs. I got to a point this winter where all leggings and jeans made my legs itch like crazy — I have no idea why. They didn't seem that dry, but I digress. Let's talk about how to wear a midi sweater dress instead.
What Is A Midi Sweater Dress?
A midi sweater dress is a weaved or knit dress that falls below the knees, but is higher than the ankle. Basically, it dances around the middle of your tibia bone. My preferred length for style is mid to lower calf. You don't want a longer length or it starts to connect with your shoes; I don't want that. For the best look, you never want your sweater dress to touch your shoes.
What Shoes to Wear with a Midi Sweater Dress
Skip the sleek leather pumps and dainty flats and steer yourself to heartier footwear. If you want to wear heels, go for a chunky heel like the elaborate Nine West Alberry Buckle Pump or this suede Mary Jane pump by Louise et Cie. But my all-time favorite shoe to wear with a midi sweater dress is a pointed-toe bootie, like my navy Steve Maddens pictured. An open-toe bootie could work, too. I like to skip round-toe booties since they are not as flattering. Chunky loafers work as well, but are not as flattering as a sharp bootie look. I also recommend skipping wedges with a midi sweater dress.
What Outerwear to Wear with a Midi Sweater Dress
I love to pair trench coats with midi sweater dresses. I also love capes like this grey Via Spiga goodie and this St. John option. The key is length. You want your outerwear to hit past the bottom of your hips, like this Burberry Swing coat, and it can go as long as your ankles.
What Jewelry to Wear with a Midi Sweater Dress
I encourage statement earrings, or a longer statement necklace, with rings. I generally skip bracelets since midi sweater dresses tend to have sleeves. Pictured, I have gone with statement fringe earrings, and two chunky rings. If you prefer a more delicate look, a looser choker-style necklace, like this Lana blake choker necklace, would look great with this dress.
Tights with Midi Sweater Dresses
I live in San Diego, so I go bare leg, but in cities that drop below 60°, throw on a pair of tights. They could be opaque, patterned, or textured. You can even put leggings on underneath your midi sweater dress if the dress is a thicker weave or has a flared skirt.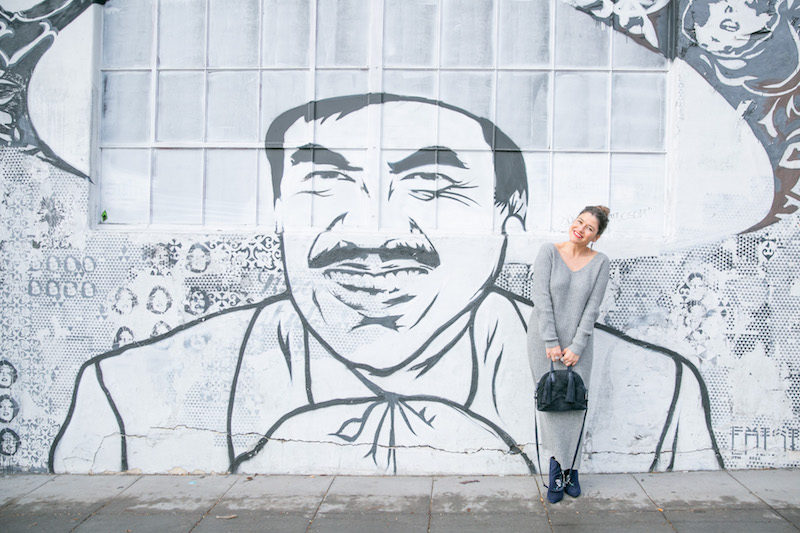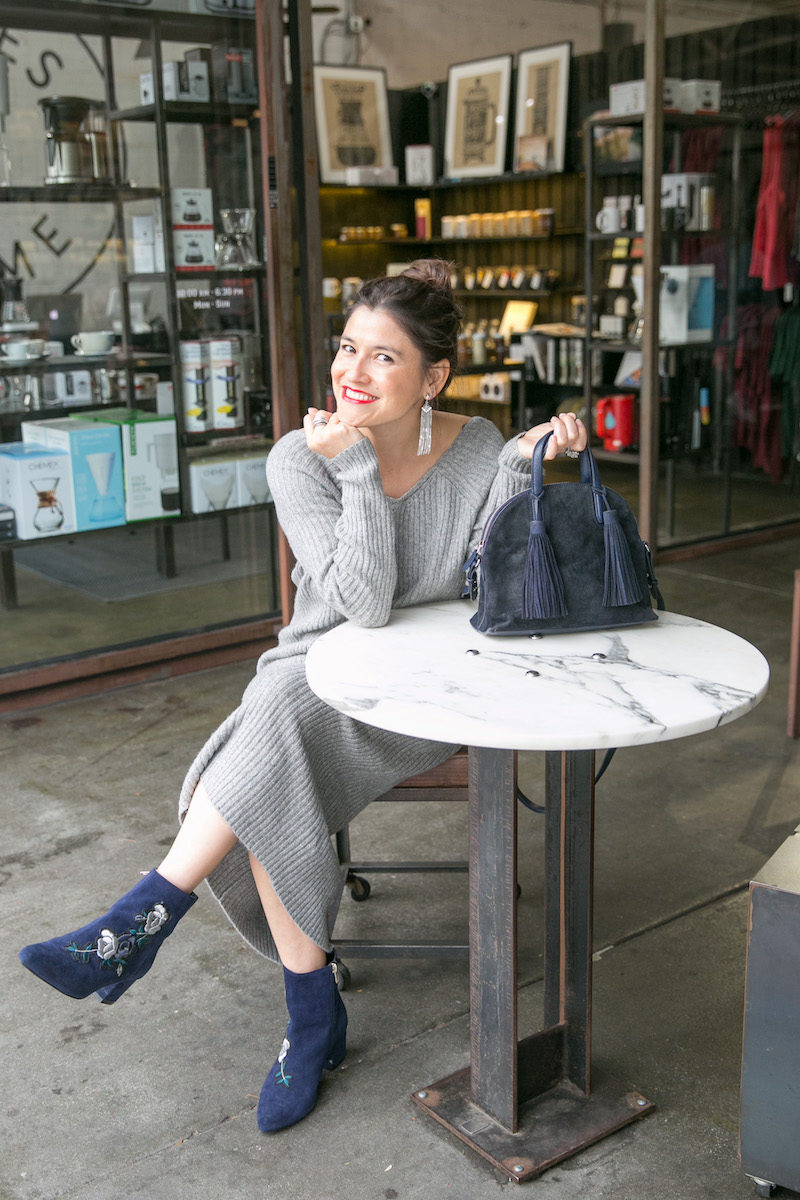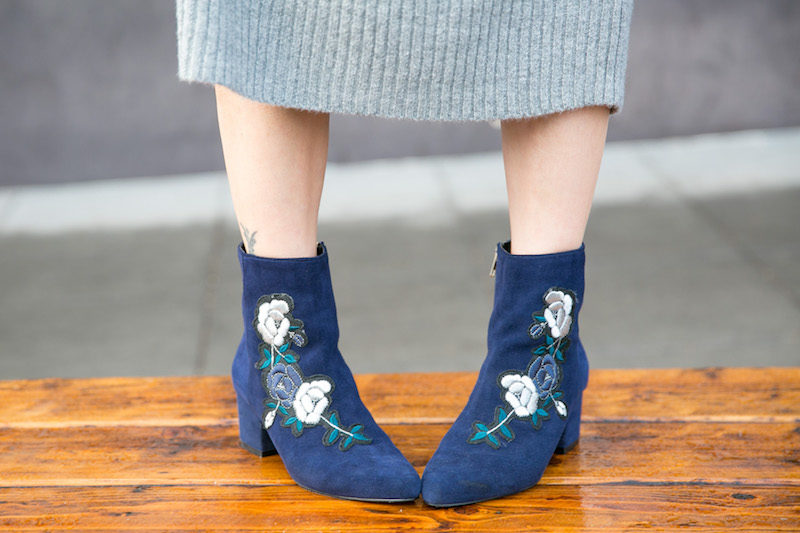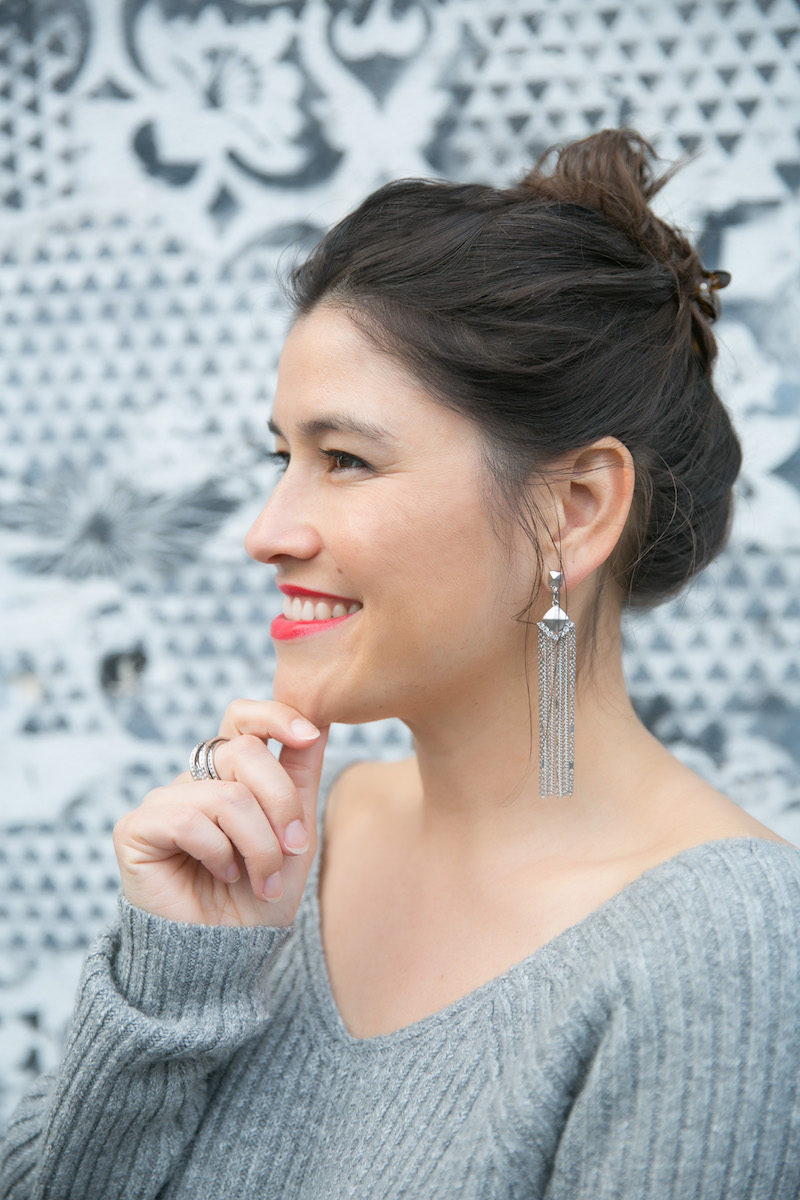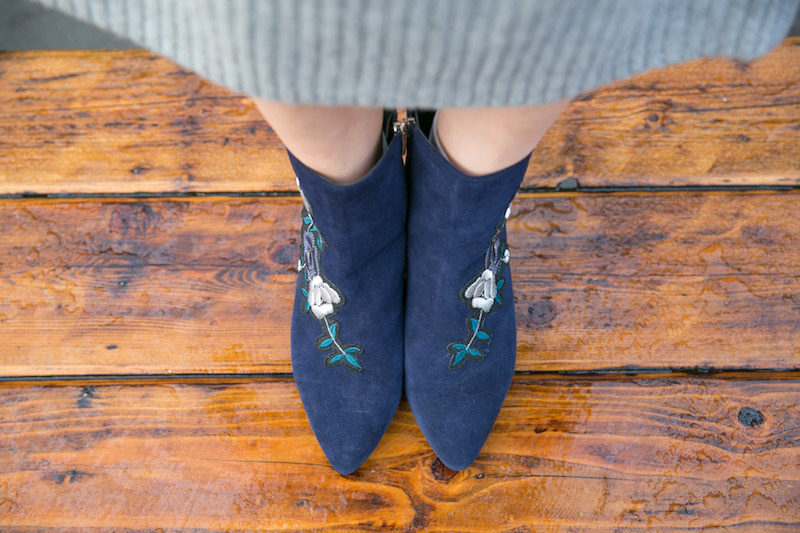 Photos by Dayley Photography