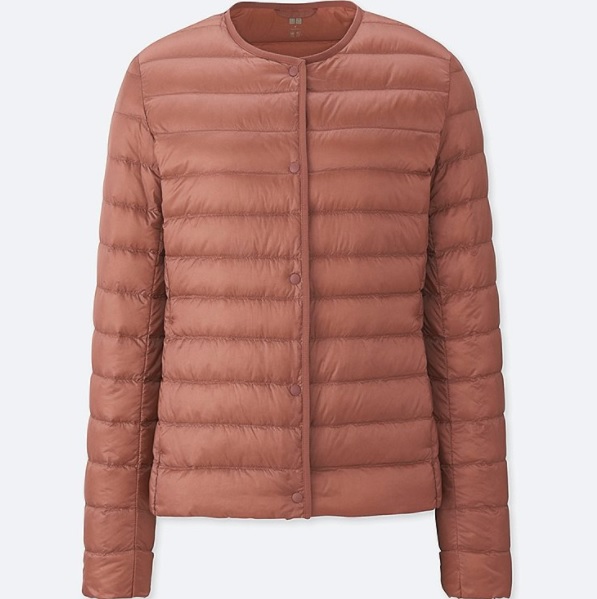 Uniqlo may not be the most exciting retailer, but I adore their chic utility, comfy materials, flattering silhouettes, and bang for your buck. They are my go-to for winter wardrobe basics like turtlenecks, inoffensive puffer jackets, and leggings. We need these basic items to complement our more bold or printed pieces, and sportier casual looks.
Uniqlo Ultra Light Down Compact Jacket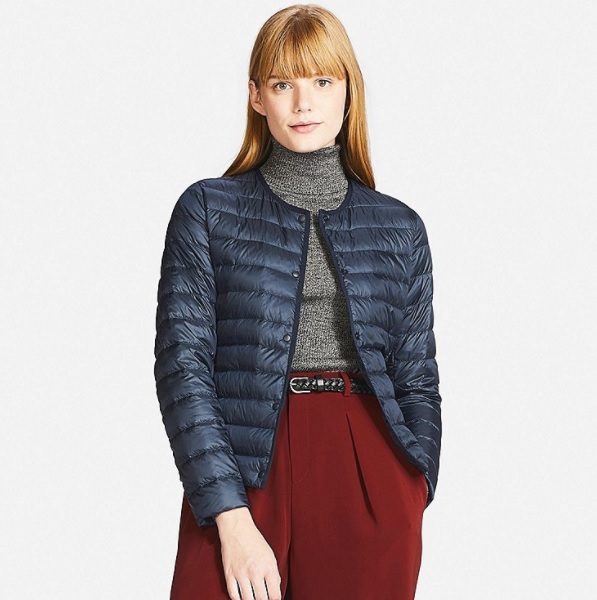 The Uniqlo ultra light down compact jacket is my absolute go-to for my clients who request outerwear in the "puffer" realm. I love the sleek look, range of rich colors, and flattering fit. The jacket also folds up efficiently for travel. Although it's best with casual looks, it can be dressed up.
Sizing tip: Runs small.
Uniqlo Heattech Knitted Extra Long Leggings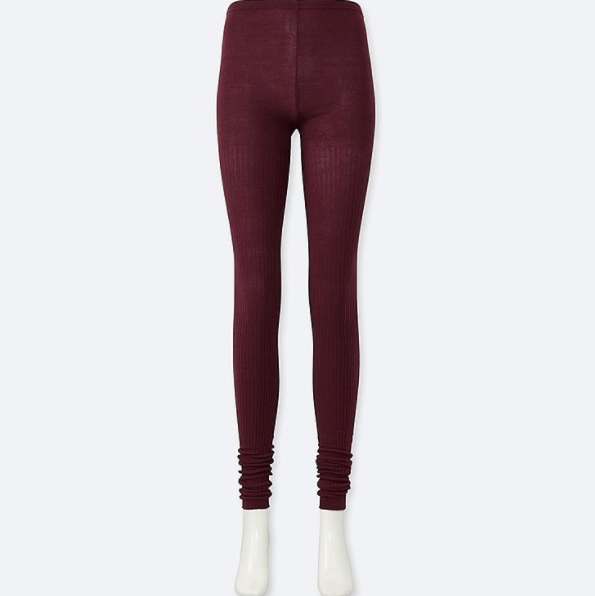 I love the Uniqlo heattech knitted extra long leggings for my taller clients as well as my shorter clients who like a scrunched look. I like to pair the leggings with booties to show off a layered look on the ankle. You can also wear them around the house with the extra length pulled around your foot for warmth. Note: the crotch is not reinforced so it can wear out relatively quickly.
Sizing tip: True to size.
Uniqlo Heattech Turtleneck T-shirt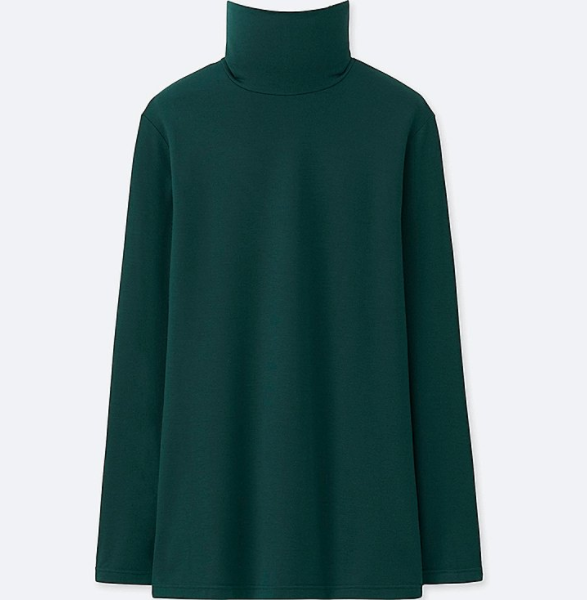 The Uniqlo heattech turtleneck t-shirt in this yummy dark green is a perfect addition to your winter wardrobe basics. Although the image doesn't show it, the fit is quite snug and sexy. Works best tucked into skirts or pants, and shines when layering. You can wear this silky-soft turtleneck under dresses, vests, and a chunkier sweater. Bonus, the heattech technology absorbs moisture, and holds in your heat.
Sizing tip: Runs true to size.
Uniqlo Heatteach Extra Warm Leggings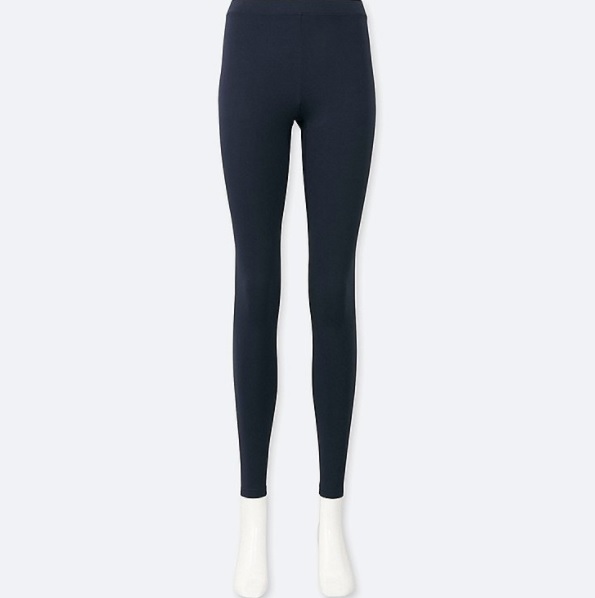 I am always looking for navy wardrobe basics, and these Uniqlo heattech extra warm leggings fit the bill. Pair these soft navy leggings with dark brown boots as well as medium grey boots.
Sizing tip: Runs large. Order a size down.
Uniqlo Heattech Fair Isle Socks (2 Pairs)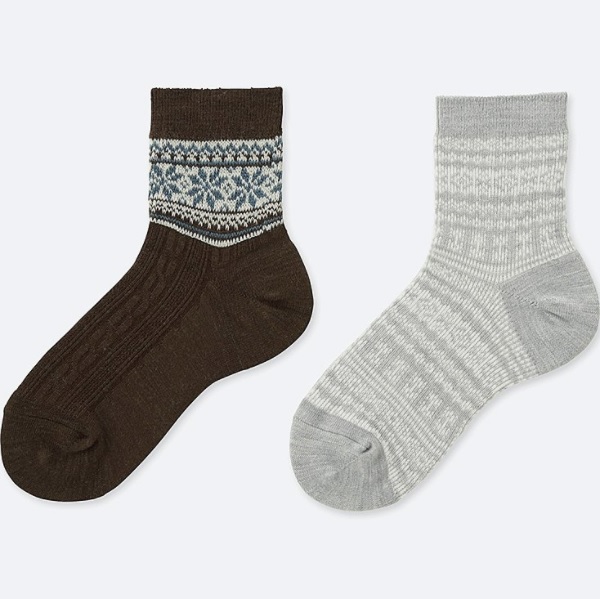 I love the classic look of these Uniqlo heattech fair isle socks. Perfect for showing off at airport security when you have to take off your shoes. Pair with booties or chunk heels for a funky look. Click here to learn how to wear socks with heels.
Sizing tip: True to size.
Uniqlo Heattech Scarf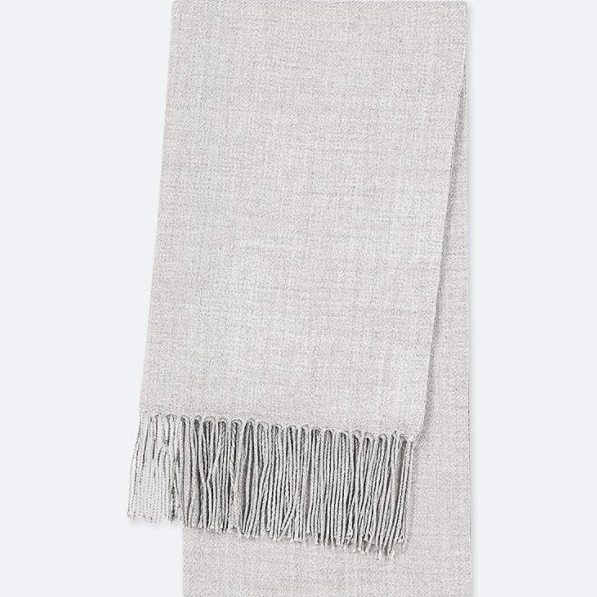 I love the light grey color of this Uniqlo heattech scarf. I struggle finding the right color grey for many clients. It also feels amazing and it keeps in the heat. I know I usually recommend printed scarves, but when we wear printed sweaters, we need to bring out a more basic colored scarf to complement that bold pattern.
Sizing tip: It is not super long. I find it works best on more petite clients, but it definitely also works on taller to fuller clients. I just prefer a longer look.
Uniqlo Heatteach Knitted Ribbed Tights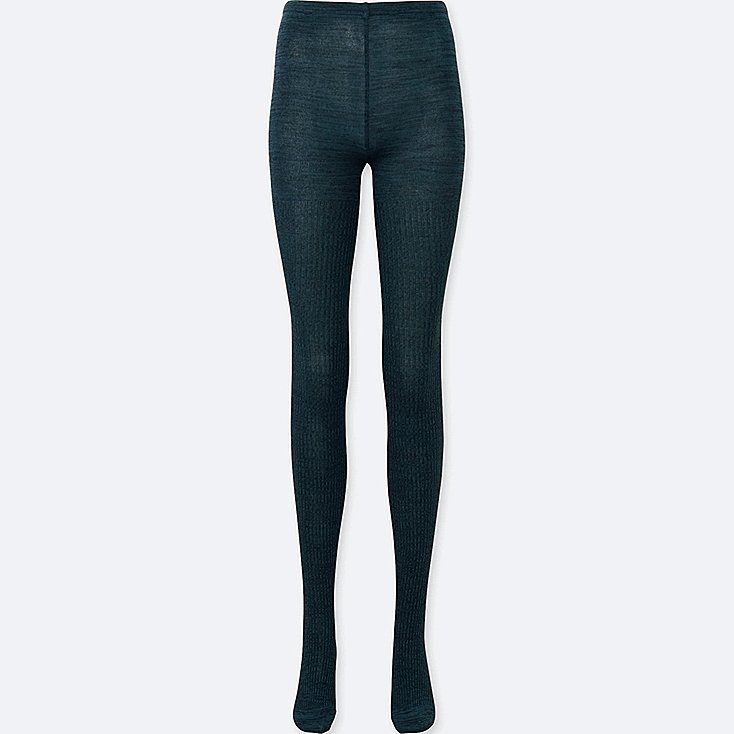 The Uniqlo heatteach knitted ribbed tights are perfect with short sweater dresses or tweed skirts and boots this winter. I also like them with leather skirts.
Sizing tip: Appears to run true to size.
Uniqlo Wireless Bra (Beauty Soft)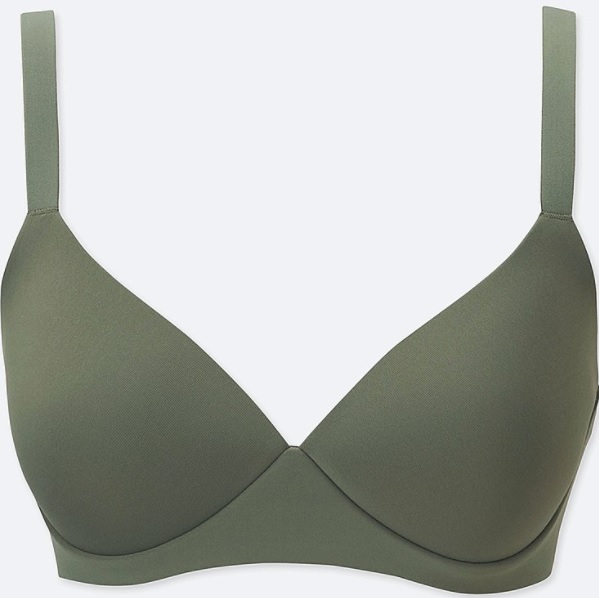 The Uniqlo wireless pullover bra is a fantastic choice for A- to D-cup breasts. The light padding shapes the breasts, hides nipple protrusion, and has a smooth appearance under thin tops. The easy pullover aspect (no closures) is beloved by efficient women, and it smooths back fat.
Sizing tip: True to size, but I recommend ordering two different sizes to be sure. The second one should be a size down to compare.
Uniqlo Heattech Stretch Ankle-length Pants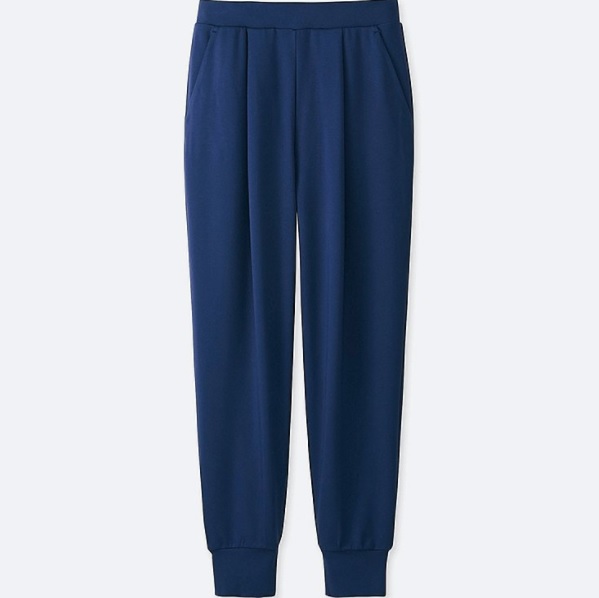 These uber-comfortable Uniqlo heattech stretch ankle-length pants don't wrinkle, and are one of the more flattering jogger pants available. Pair them with sneakers for a Grocery Chic look, or pair them with a chunk heel for a dressier look that feels like pajamas.
Sizing tip: Runs true to size, but the nature of the pant allows you to go to a smaller size if you prefer. They also run a touch long, but the stretchy ankle stays where it should. This creates a blouse affect on shorter women, but it works.
Uniqlo Crew Line Heattech Socks (2 Pairs)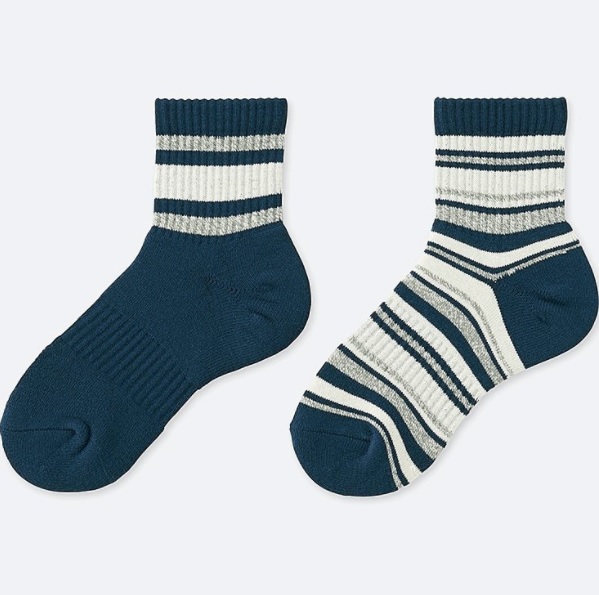 I love the stretch band in these Uniqlo crew line heattech socks. Pair them with your athletic shoes or booties.
Sizing tip: True to size.
Uniqlo Ultra Light Down Jacket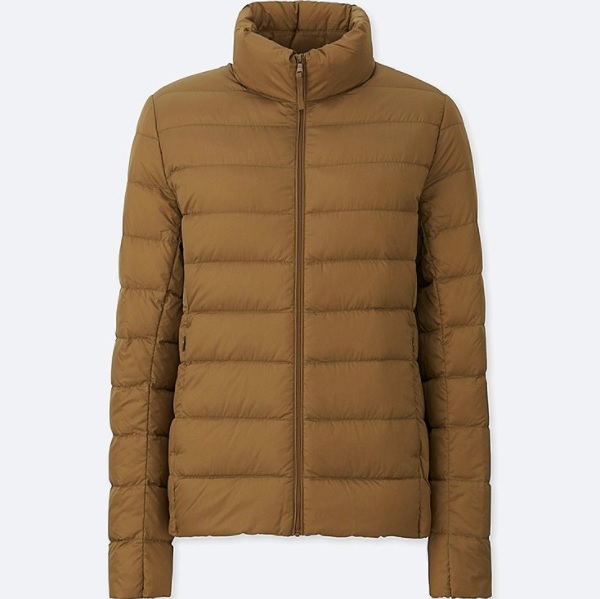 This Uniqlo ultra light down jacket is a perfect candidate for your wardrobe basics this winter. It is far superior to most puffer options for its lack of logo and streamlined look. It also has an amazing selection of colors to fit anyone's color palette. Wear over workout looks and casual jean looks. I also pair this jacket with leggings.
Sizing tip: Runs a little small. Try your usual size as well as a size up.