I hit the mother-load of stylish waterproof boots that are also insanely comfortable. I ordered almost all of these boots on this list for a particular client and I've never had so much trouble editing down a shopping session to just a few options. Every single pair of boots I showed my client was gorgeous, waterproof, and hysterically comfortable. I used the word hysterical because that is how I feel about the awesomeness of these stylish waterproof booties.
Cougar Kensington Rain Boot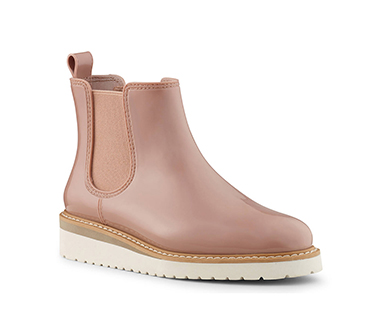 You might recognize the Cougar Kensington Rain Boot from my post on the 5 Stylish Walking Shoes that I took to Europe. This time I'm featuring this stylish rain boot in a gorgeous blush beige shade that's perfect for spring and lighter wash jeans. It's available at DSW in the beige and a whole slew of other colors at Amazon, Nordstrom, and Zappos.
FitFlop Skandi Leather Ankle Boots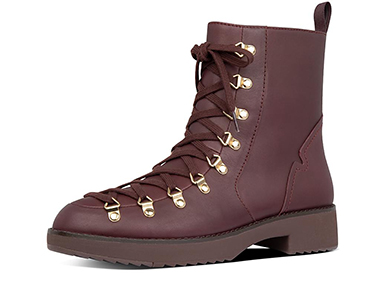 I wore these FitFlop Skandi Leather Ankle Boots all over the glorious city of Chicago. You will love the side zipper on these boots. You'll appear detail-oriented and not lazy, and only you, I, and those with a good view of your inner ankle will know the truth (wink). You basically never have to tie your shoes, but you will look as if you did.
Sizing Tip: These run huge! Order a whole size down. If you are an 8, you are a 7 in these shoes.
Blondo Ramona Waterproof Lace-Up Boot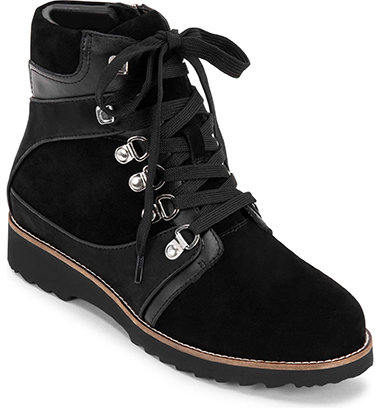 This Blondo Ramona Waterproof Lace-Up Boot is practically sexy with its compact silhouette and perfect details. Pair it with the Two by Vince Camuto black leggings for a sleek rainy day look. Notice it doesn't have a side zipper, which means you will have to tie your shoelaces.
Bos. & Co. Womens Risk Chelsea Boot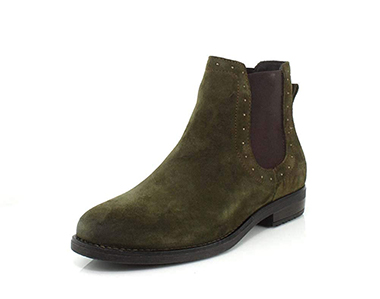 This Bos. & Co. Womens Risk Chelsea Boot is the stylish waterproof boot that my client kept. It ended up being the most comfortable of them all. Plus, the color and style of the shoe is the most versatile for the rain-friendly wardrobe we created for her.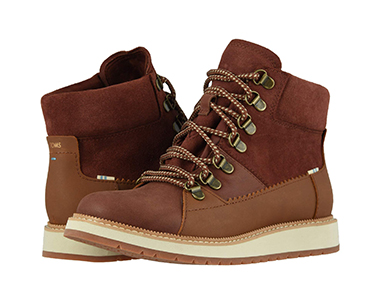 These Toms Mesa boots in penny brown are one of my favorite pairs of stylish waterproof boots. They are light enough in color to feel feminine, but I love the masculine details. I dream of being a lady lumberjack, and these boots are my fairy godmother. They are available at Zappos and REI.
Joules Rainwell Short Height Rain Boots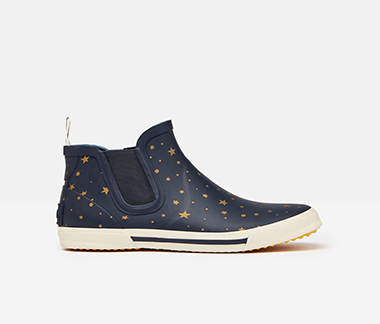 I just learned about Joules at Altitude Summit and I am in love. It is the most stylish line of rain boots I have seen. These Joules Rainwell Short Height Rain Boots are just delicious. Pair them with light wash cuffed blue jeans, or a cuffed casual pant. These boots are available at Joules and Amazon.
Blondo Rachael Waterproof Bootie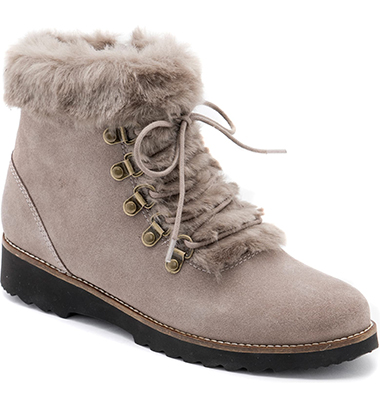 I adore these Blondo Rachael Waterproof Booties, but they are most versatile with a pale color palette. Like all the boots on this list, they are wonderfully comfortable. These also have that glorious side zipper on the inner ankle so you don't have to worry about tying your shoes. They are available at Nordstrom, Macy's, and Amazon.
Børn Cove Waterproof Chelsea Boot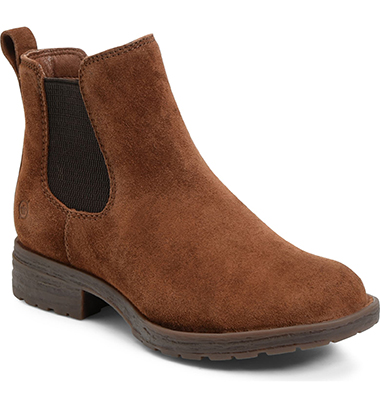 These Børn Cove Waterproof Chelsea Boots are probably the least stylish boots on the list, but they are still fabulous for more rugged rainy looks. Pair them with an olive green jacket.
Joules Ashby Lace Up Rain Boots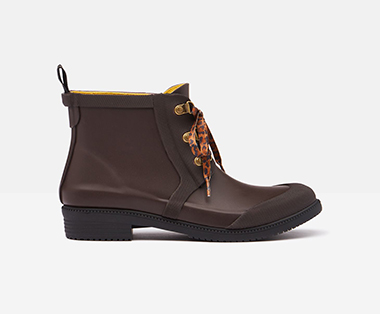 These Joules Ashby Lace Up Rain Boots also fulfill my lady lumberjack dreams. Pair them with earth tone leggings, olive green skinny cargo pants, or cuffed jeans to create your own chic lumberjack look. Note, you will have to actually tie your shoes with these if you can't slip them on and off your feet.