Updated November 2020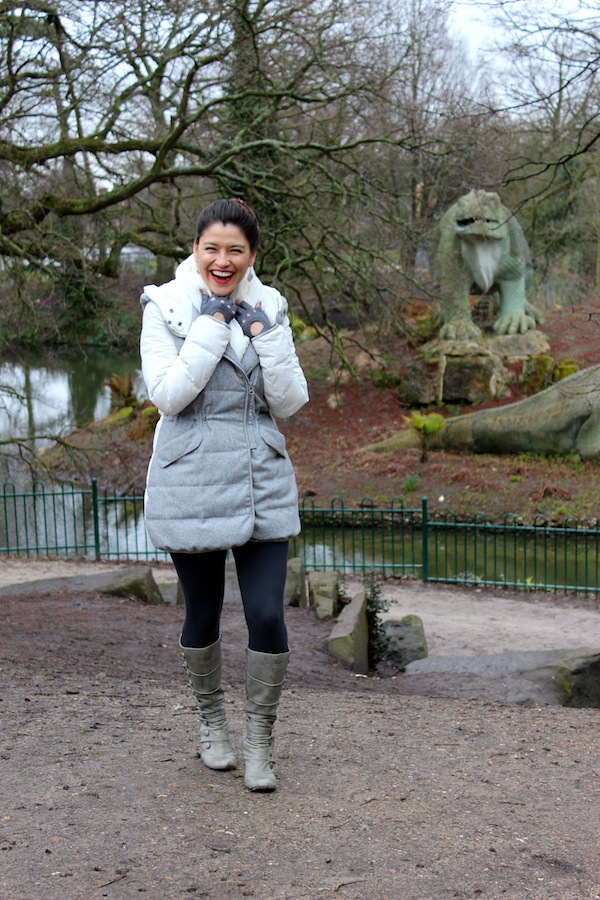 The Pyramid Theory & Contrast
Buying a pair of light colored boots seems fun at first, but then you get home and realize you don't know how to wear grey boots because they don't seem to go with much at all. First, you might try black leggings with them, but you'll see that it looks off. This is because pairing light colored boots with darker pants and tops makes you look top-heavy. Generally, you want to build an outfit like a pyramid with the darkest colors of your outfit at the bottom and the lightest at the top. With light grey boots, this limits your options.
You also want to avoid too much contrast between your leggings/pants/jeans/tights and your boots. When it comes to contrast with boots, dresses work best because the color of your legs breaks up the dramatic jump from one side of the color wheel to the other.
How To Wear Grey Boots – Colors That Go With Grey Boots
Light grey boots will be stunning with whites, other shades of grey (as pictured), and pastels like lavender, light blue, light pink, and mint. They can also work with bright yellow, a navy dress (although not too dark of a navy), and medium to light blue jeans. You will notice in the picture that the slate grey Vince leggings are darker than the boots. This works because they are not too many shades darker. I have also balanced out the look with lots of white and lighter greys at the top of my outfit.
Five Shades of Grey
My favorite look with these grey boots is a monochromatic look. I like to create a monochromatic outfit by playing with various shades of the same color and using a similar shade of another color to break it all up. As you can tell, I used white to break up all the grey and my Make Up Forever True Red (8c) lipstick to spice up the neutral pallet. I know the title says five shades of grey, but if we counted my nails and the sky it would be seven. There are slate greys on my legs, nails, and driving gloves. I also have medium grey in the coat, an olivey grey for the boots, and a very light grey in the sweater.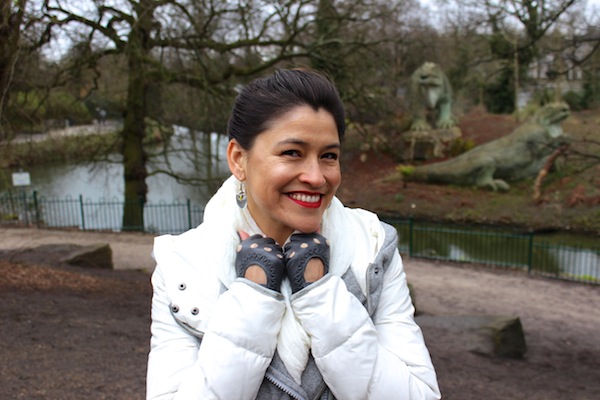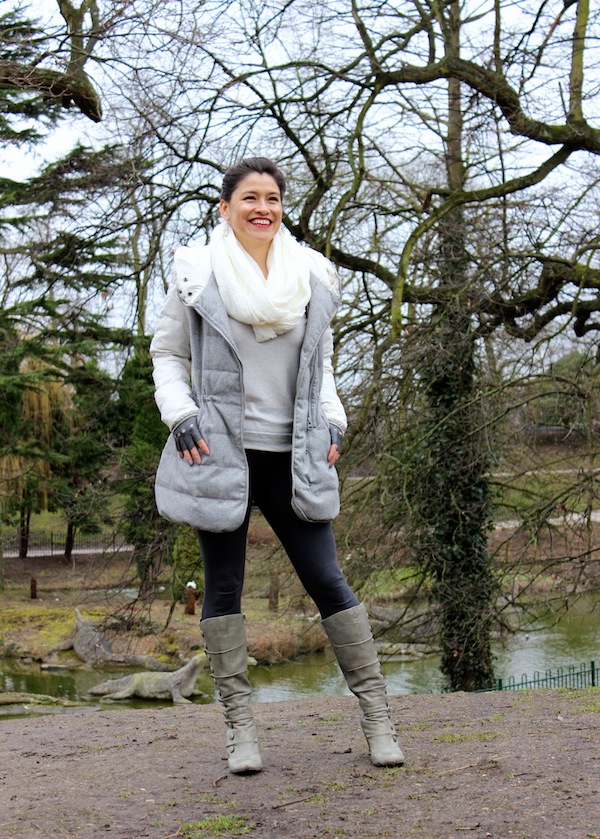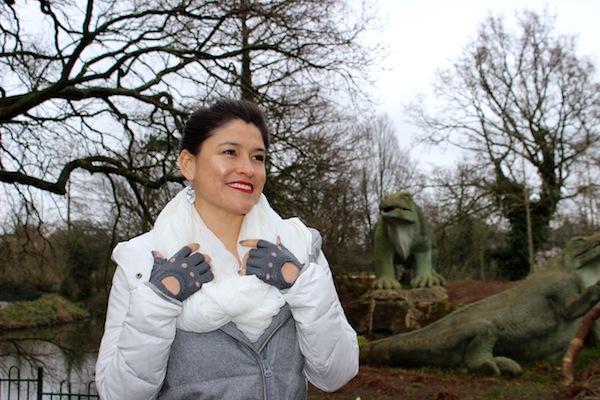 Photography by David McClory