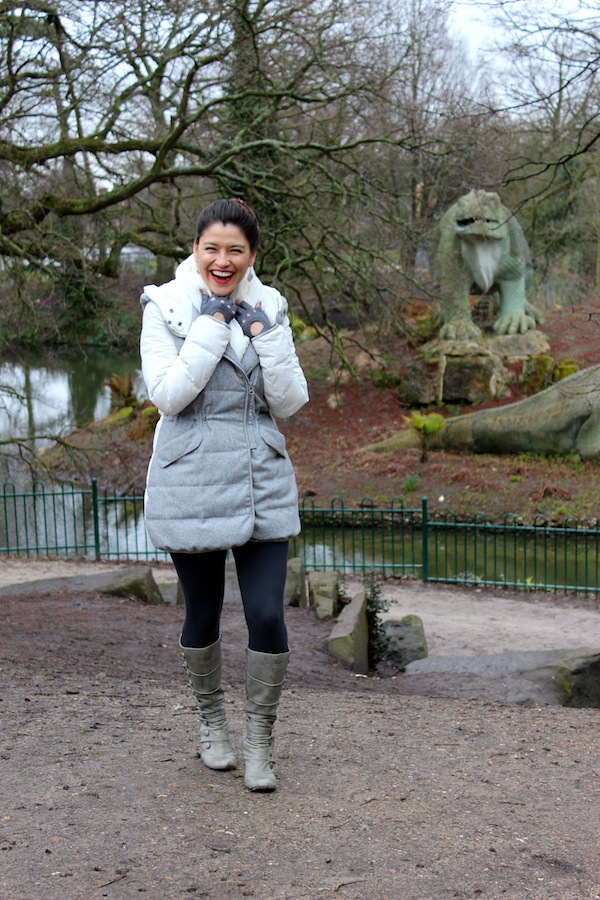 "Do grey boots go with everything?" is a question I often get asked. The short answer is: no. No, they don't. But fear not. If you love grey boots, I'm here to help you figure out what to wear with them. Grey is considered a neutral, so women often purchase grey boots thinking they will be a staple in their wardrobe, but they realize quickly they are not actually that versatile and want to know how to wear grey boots. The main issue is most grey boots are a non-neutral shade of grey. They are often more taupe than grey or have a tint of purple or green to them. This muddy grey color usually looks dirty and is hard to pair with other colors unless your wardrobe is full of other confusing earth tones. (I go over all the confusion of taupe boots too, in my post How To Wear Taupe Boots.)
The other issue is most grey boots are suede, which doesn't pair well with thin, flowy, or silky fabrics, making grey boots more of a winter shoe, whereas a leather shoe can be worn year-round. This doesn't mean you need to skip grey boots though. You just need some guidance for them to look "right."
Most Versatile Grey Boots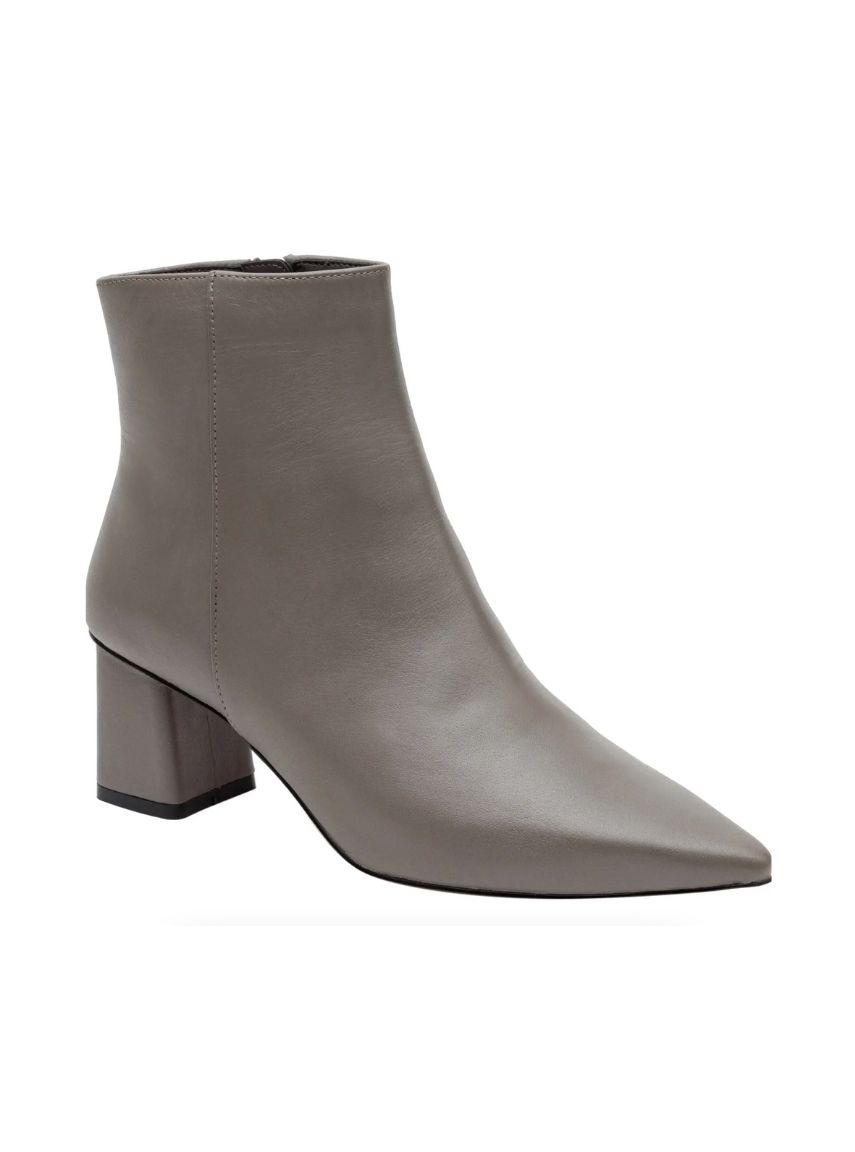 First, let's get you the right boots. To be crass, charcoal grey boots look dirty and boring. They work with moody wardrobes, but overall, I skip them. Instead, I love a medium to light grey boot. Pictured above is a versatile grey boot available right now. It is a deep medium grey — not excessively dark or too light — so it can pair with many different tones without excessive contrast. And it is a true grey. It doesn't have an awkward tint that would sabotage normally complementary color pairings. To add to its versatile glory, these grey ankle boots are leather (not suede), so they are seasonless. Lastly, this pointed-toe silhouette pairs well with dresses, skirts, and pants.
If you prefer suede and only wear grey boots in winter, here are the most versatile grey boots in suede…
Lisa Vicky Sunny-V Pointed Toe Bootie
Pelle Moda Colsen Pointed Toe Bootie (These grey boots are available at Nordstrom and Zappos.)
What Colors Go With Grey Boots

Above are my favorite colors to wear with grey boots, and below I have a list of how those colors play out garment-wise…
Cream Dresses
Medium to Dark Blue Jeans
Burgundy Leather Pants + Skirts + Dresses
All clothing in other greys
Black Pants/Jeans + Dresses
Dark Olive Green Anything
Most Versatile Light Grey Boot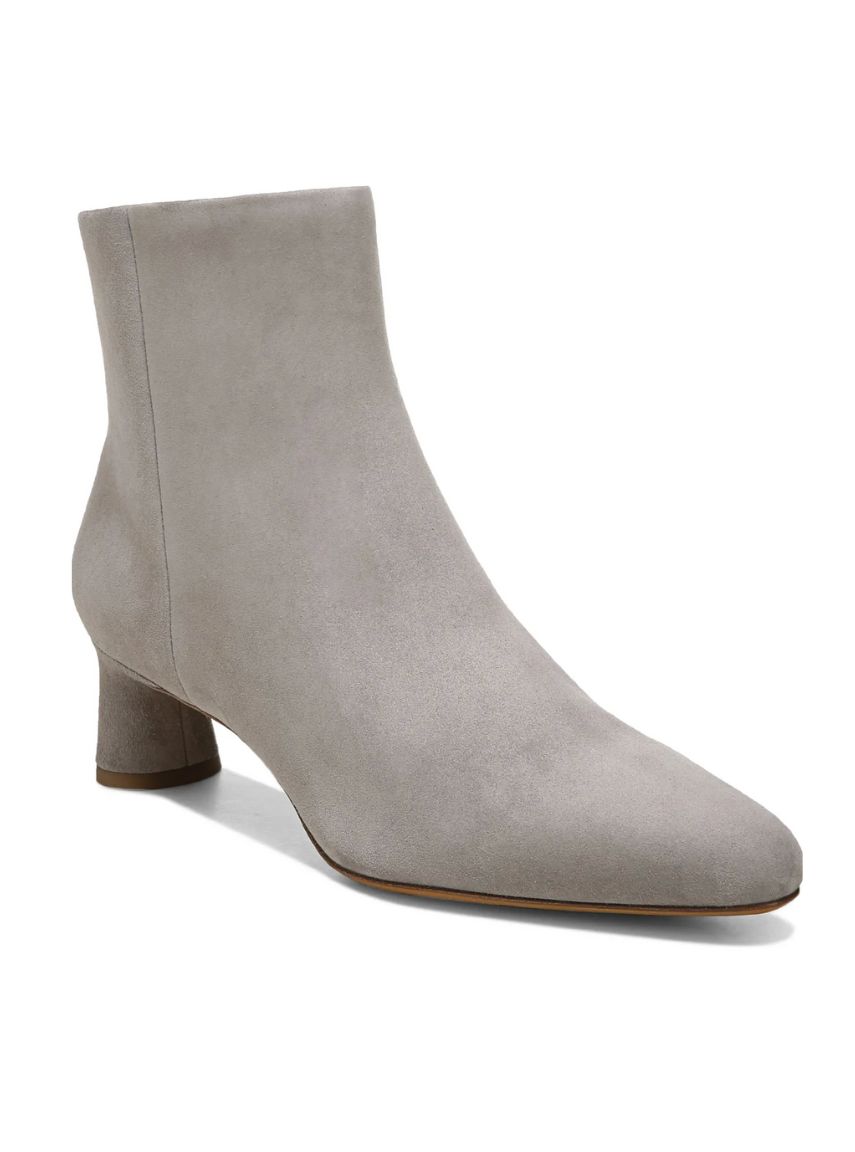 Light grey boots are fresh and practically as versatile as a medium grey boot. This Vince light grey ankle boot featured above pairs with:
Most Other Greys
Cream Sweater Dresses + Tops
Sage Green Jacket + Dresses + Tops
Medium Blue Jeans
Camel
Faded Black jeans + Dresses
These grey boots from Vince are available at Nordstrom, Zappos, Neiman Marcus, Saks Fifth Avenue, and Amazon.
Do Grey Boots Go With Pastels?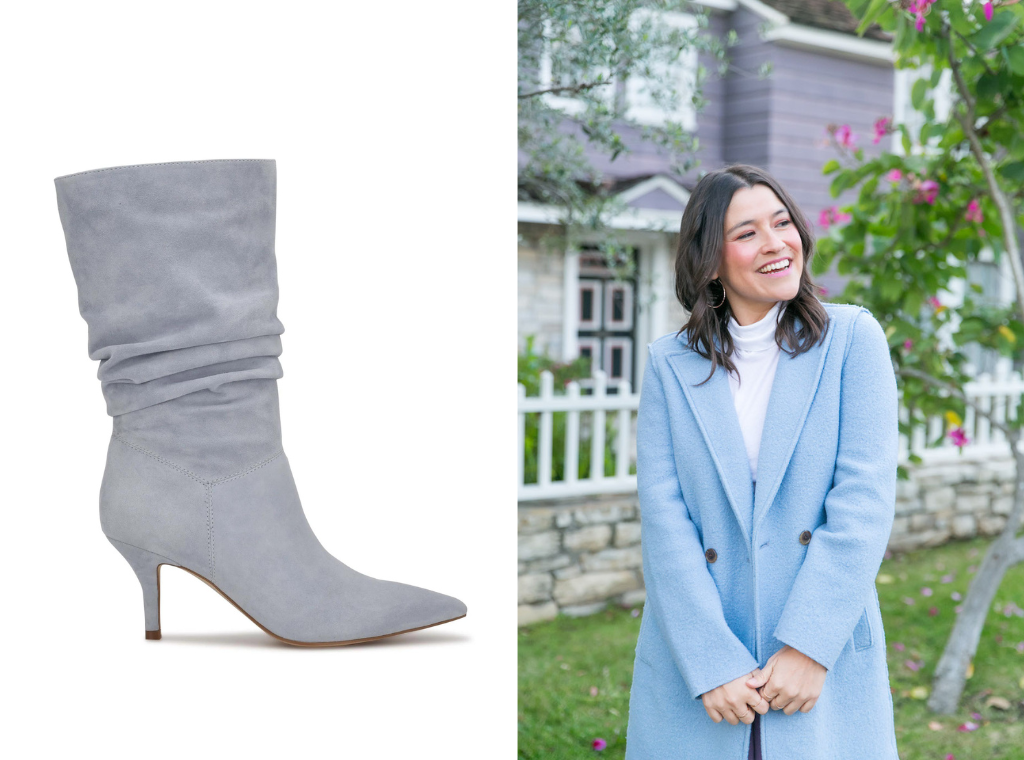 Generally, grey boots do not go with pastel colors, but blue-toned light grey boots can! Basically, the Vince light grey boot above is too earthy, we need to veer towards a brighter lighter grey so it can compete with the brightness of your pastels. The Nine West Scrunched grey boot featured above has a light blue tint that enables it to complement most pastels.
How To Wear Grey Boots – Sweater Dresses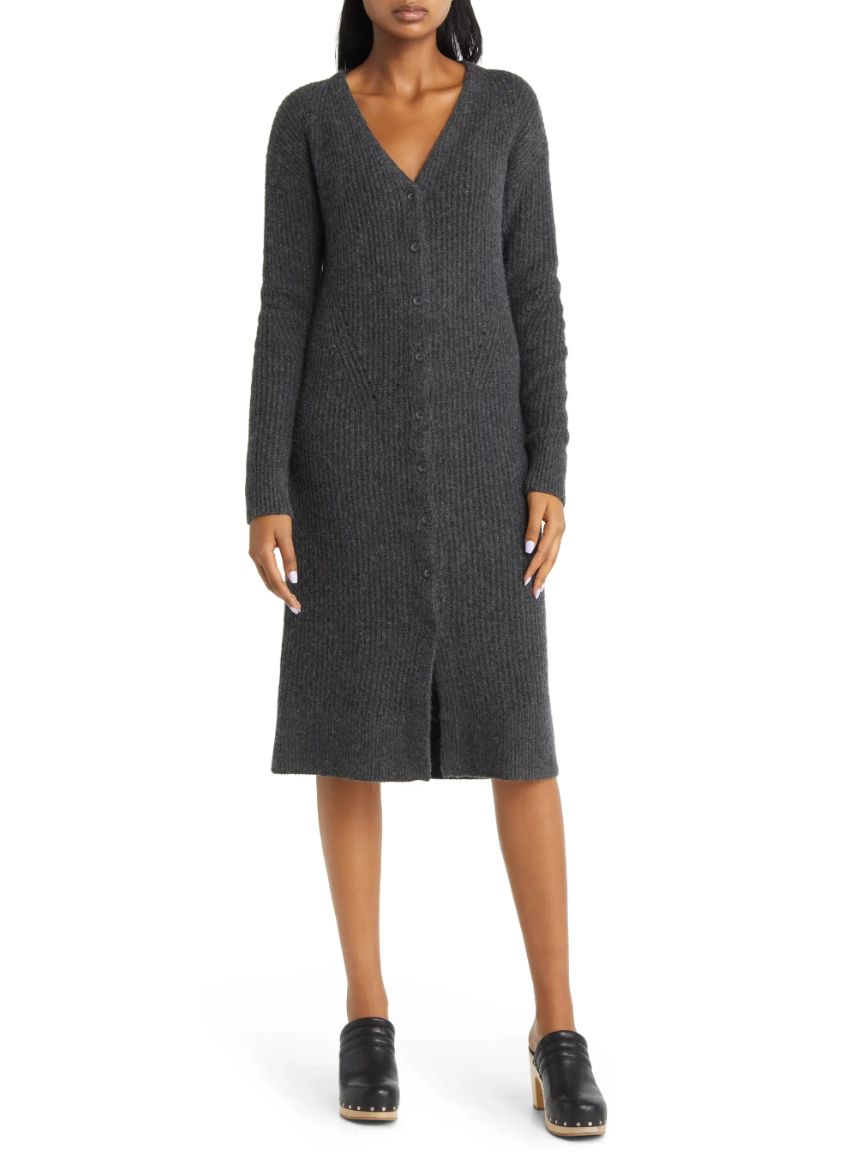 Grey boots, whether suede or leather, look amazing with sweater dresses, preferably a cream sweater dress for light grey boots, and a light to dark grey sweater dresses for medium grey boots. This is my absolute tried-and-true favorite look with grey boots. You can see an outfit pairing I did with medium grey lace up boots and a grey sweater dress in my post How To Wear A Blazer With A Maxi Dress.
Grey Boots Outfit –  Jeans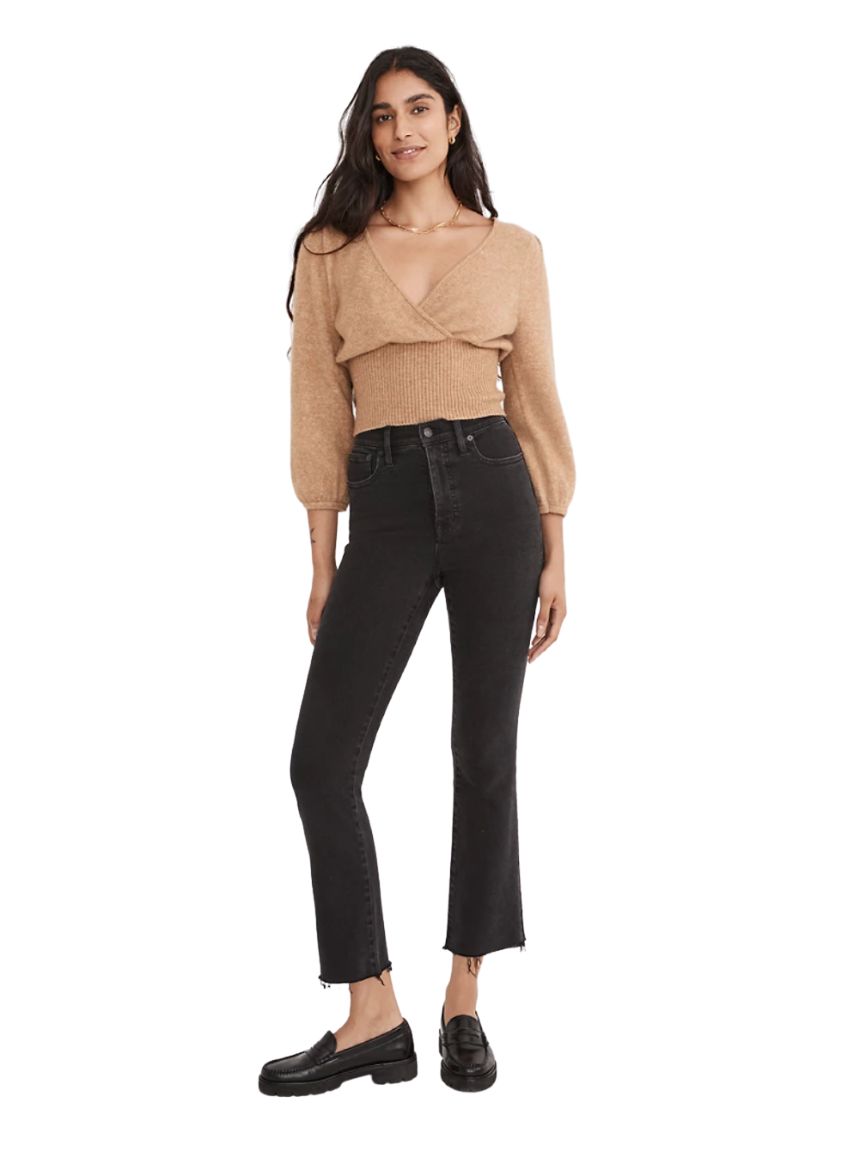 Ah, jeans. The ultimate stabilizer. Grey boots look fantastic with the right pair of jeans. You can't go wrong pairing a versatile blue jean with grey boots, but I also love a good black jean, like this pair by Madewell. They're available at Madewell, Nordstrom, Zappos, and Amazon.
What To Wear With Grey Boots – Graphic Tee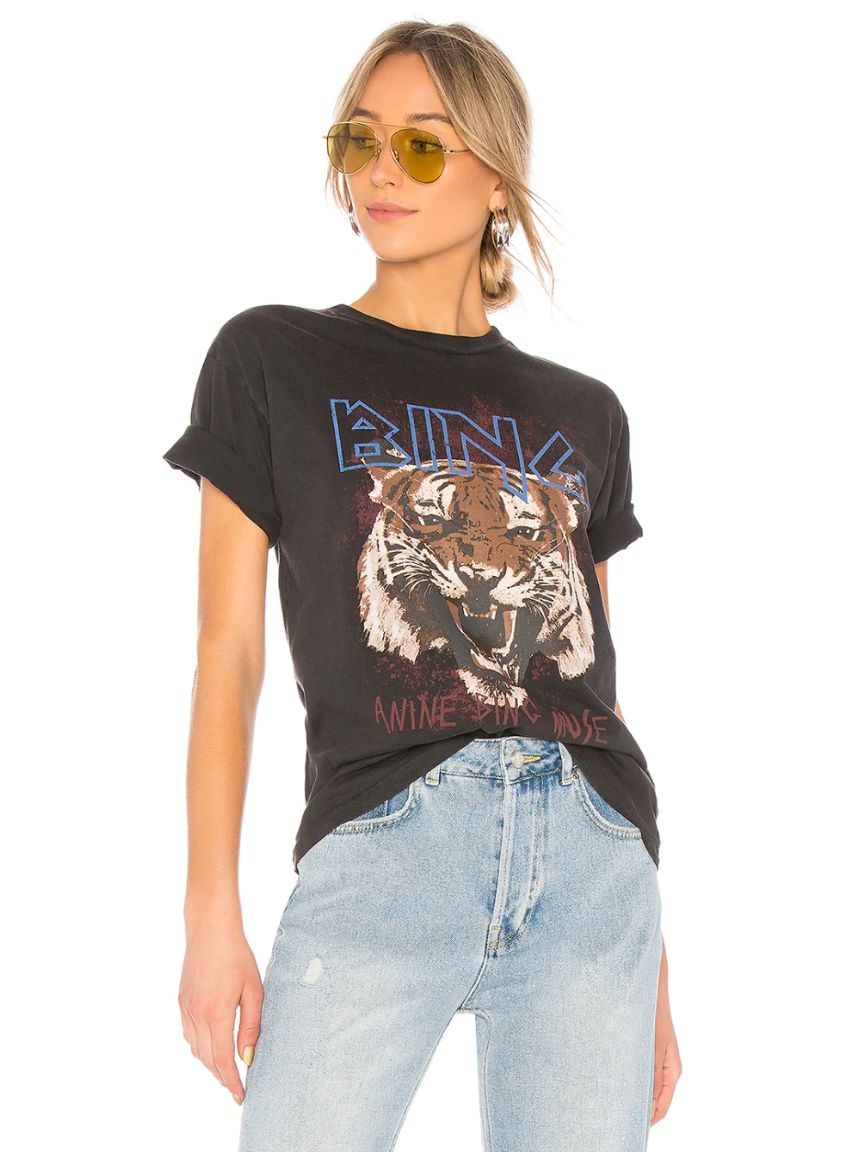 When pairing a grey boot with jeans, top it off with a grey or white graphic tee or a tee that has some grey tones in it. This graphic tee by Anine Bing has grey tones in it and is available at Revolve, Anine Bing, Shopbop, Amazon, and Bloomingdale's.
How To Wear Grey Ankle Boots – Sweater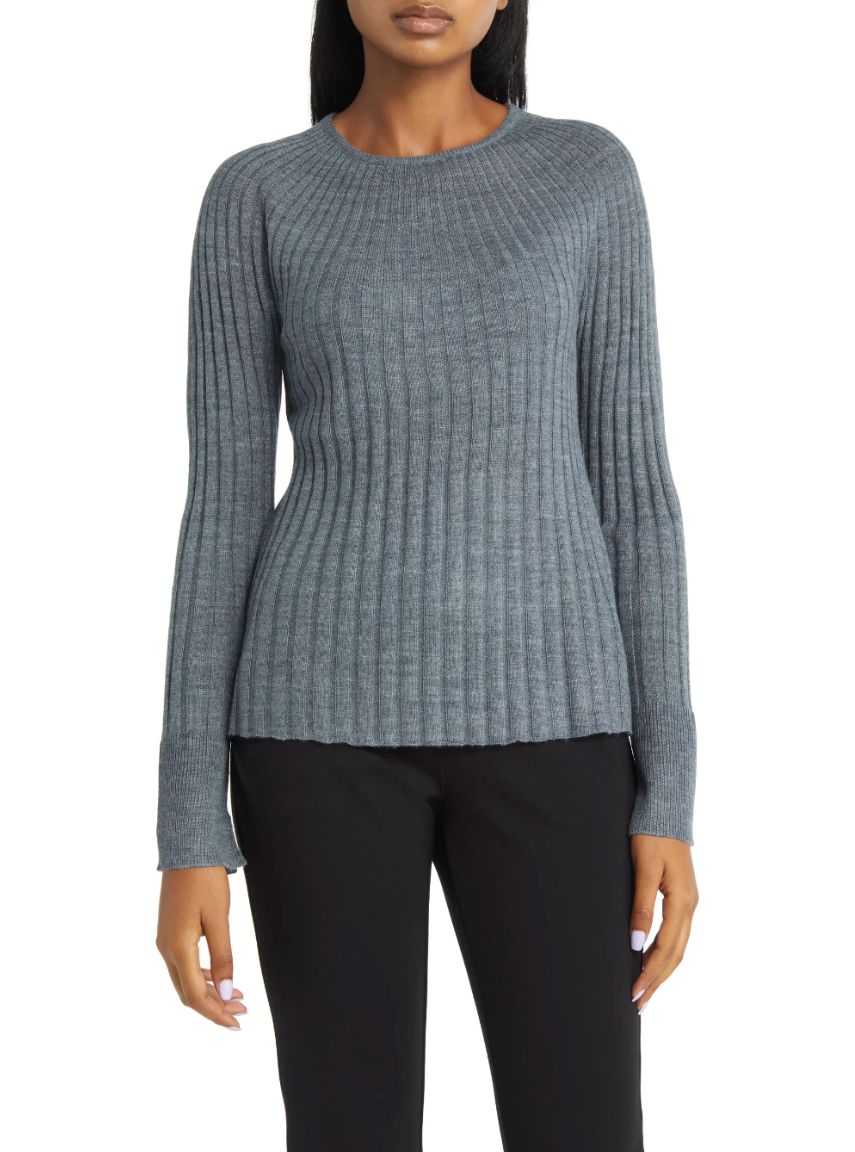 My favorite sweaters to pair with grey boots are grey, cream, or printed. Of course, if you go with a printed sweater, it must have some kind of grey in it to pull in the color of the boot. Pair it with black or blue jeans for the best look.
Grey Boots Outfit- Grey Leggings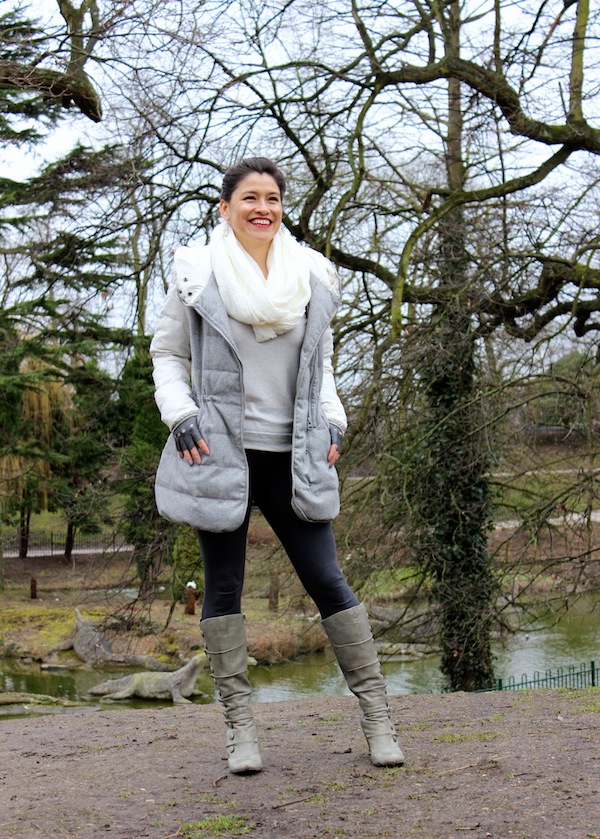 A grey legging in a different shade of grey is a chic look indeed. Pair your grey leggings with a longer sweater in another shade of grey to create a yummy monochromatic look as pictured above. I adore creating monochromatic outfits by playing with various shades of the same color and using a similar shade of another color to break it all up. As you can tell, I used white to break up all the grey in this outfit and my Make Up Forever True Red (8c) lipstick to spice up the neutral pallet. Here are my favorite grey leggings right now:
Hue in graphite heather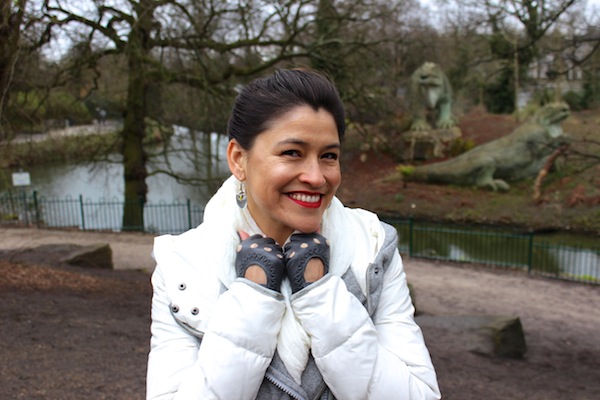 Photography by David McClory