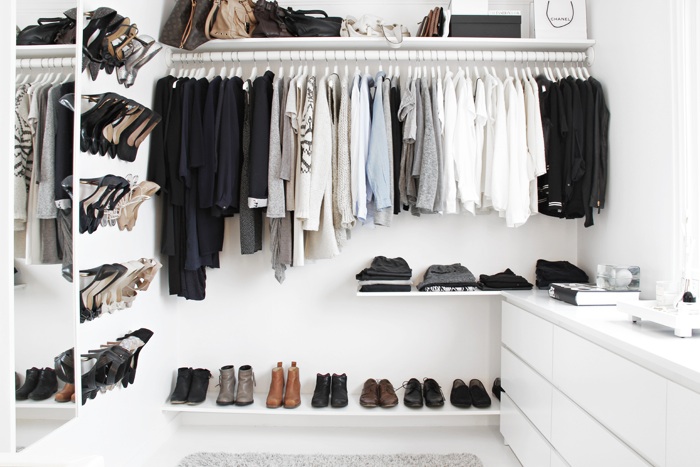 Photo Credit: Nina Holst
I like to take advantage of each and every day whether it be Jan 1 or Oct 19. By aspiring to be better every day, all year long, the resolutions that you make will last through more than tomorrow. Still, there is something powerful about a New Year's resolution. Here are the best new year's fashion resolutions you can aspire to this year, and the next, and the next.
Own Less
The more you own, the less you wear. You must get rid of items you are not wearing, and do not add value to your style. When you have a lot of crap in your way, it is difficult to see the garments you love. Plus, space is incredibly valuable and clutter is ferociously unattractive. For inspiration, check out bloggers like Nina Holst and Chelsea Spear, or read Lessons From Madame Chic. Once you are inspired, read my post on closet purging tips for fundamental help.
Buy Less
Buying less is better for the environment, better for your closet, and better for your style. Take your purchases seriously, and ask yourself what it will add to your life and look. Don't be tempted by discounts, and pressured by sales associates or friends. Ask yourself a few questions before buying something: Is this garment perfect for me? What will it go with? When will I wear it? Will I regret this later?
Buy Better
When you do buy something, buy better quality pieces. It will enhance your look, last longer and feel better on your body. George Hahn defined it well in an article tilted Less, But Better.
Wear It
Wear that dress, shoes or coat that you love, but for some reason don't wear. Stop saving those special occasions items. Make the occasion. The occasion is your life.