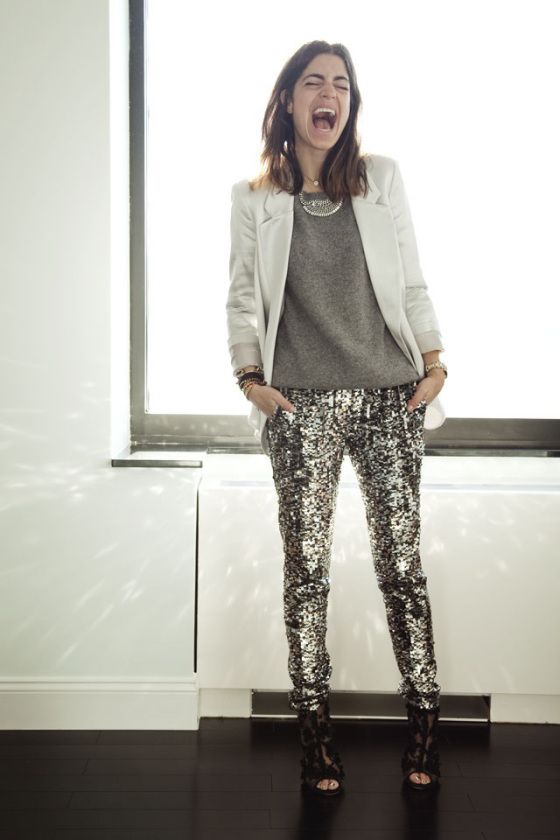 Photo Credit: Man Repeller
A good dress and a pair of heels is the common garb for New Year's Eve outfits, but, dare I say, let's try something more interesting than a traditional frock. Some of these New Year's Eve outfit ideas will involve a different garment altogether while others can be additions to a dress for a spicier look.
Try Sequined Pants
For some, it is damn cold on Dec 31rst, so New Year's Eve outfits that involve a pant sounds like a divine and logical idea. Particularly when that pant idea involves a glitter pow wow.

Photo Credit: Pretty Designs
A Midiskirt Look
A midiskirt is a skirt that ends past your knees. You know, around the 'mid' part of your leg. The midiskirt is my favorite oxymoron: sexy conservative. The quickest way to create this contradiction on New Year's Eve is by pairing your midiskirt with a flirty blouse like a midriff top, something sheer, or a backless shirt. Lastly, pair it with heels. The sexier or funkier the heel, the better.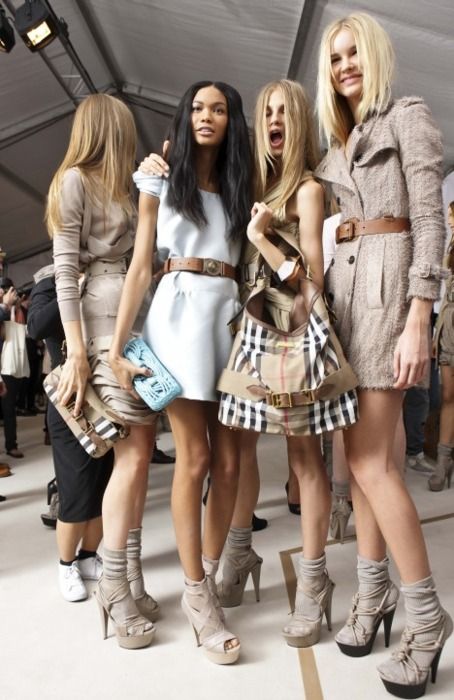 Wear Socks With Heels
This could be an add-on to your dress look. It certainly funks up your frock and, again, it might be very cold. A pair of socks with your heels on a cold night sounds like a good idea. I recommend pairing a sock that is either near the same shade as your heel or slightly lighter. As pictured above at Burberry Prorsum's runway spring 2010 show, they selected socks that are exactly the same color as the shoe.
Add A Boa
Let's bring the boa back, shall we? And when I say boa, I am not taking about those cheesy feather things you get at the party store. I am taking about the luxurious ostrich feather boa. Think Ralph Lauren S/S 2012. The hard part is actually finding one of these. I have not used these retailers yet, but I found that feathermart.com and ebay has some beautiful ostrich feather boas.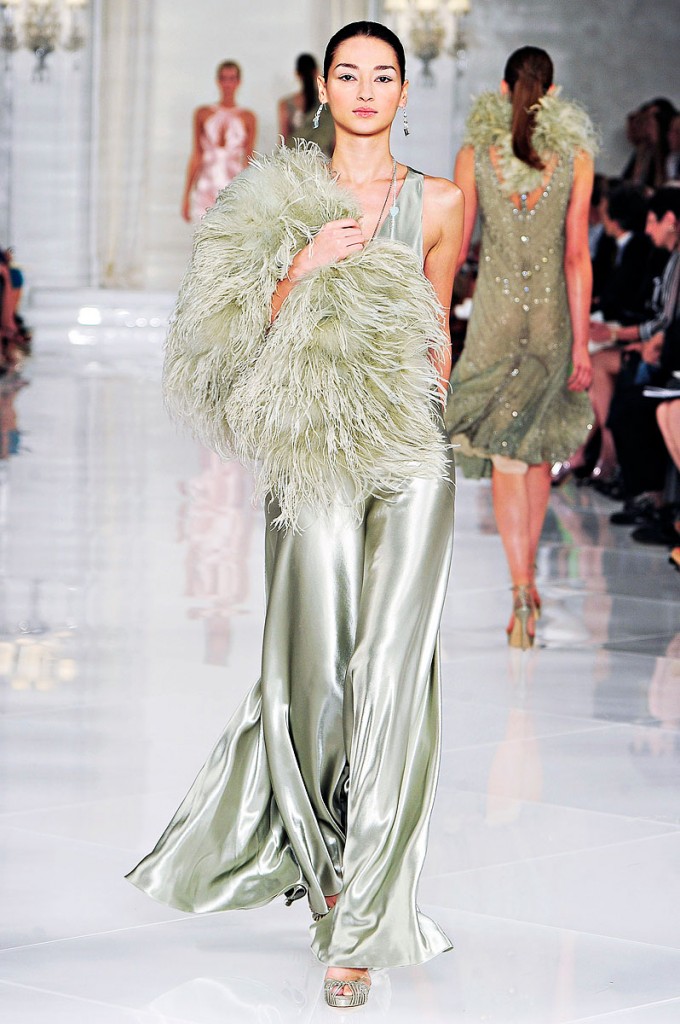 Rock A Jumpsuit
A slinky jumpsuit could be the most fabulous of these New Year's Eve outfit ideas. I used this Sam Edleman jumpsuit in gold for a recent photo shoot.